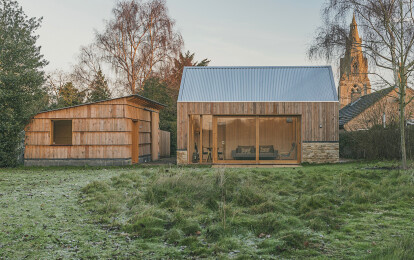 Justin Paget Photography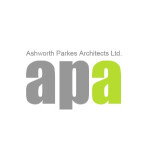 Ashworth Parkes Architects Ltd.
Ashworth Parkes Architects is an award winning practice led by partners Jeremy Ashworth and Emma Parkes. They met while they were working for Short and Associates in London, a practice with an international reputation for the design and realisation of sustainable buildings. Jeremy worked at Short and Associates for a total of eight and a half years and was project architect for the refurbishment of The Lighthouse in Poole, which was acclaimed as CIBSE building of the Year in 2003. Jeremy graduated from the University of North London in 1995, and was runner up in the RIBA Presidents Bronze Medal Award, a Nationwide competition for degree level students. He completed his Post Graduate Professional studies at Cambridge University. Since moving to Cambridge in 2004, he has also run for two years an innovative pilot series of workshops in secondary schools across Cambridgeshire. Representing Shape East, in collaboration with SmartLIFE, these were set up to address strategic solutions to sustainable housing growth within the region. Emma has also worked for leading practices Munchenbeck and Marshall and Chassay Last. Whilst with Munhenbeck and Marshall, Emma was responsible for the design and delivery of an innovative cantileverd structure that was a central exhibit in the "FABRICATIONS" exhibition at the Museum of Modern Art in New York. Since graduating in 1992, Emma has worked on and run a variety of projects ranging from University projects, to retail and large housing schemes.
Ashworth Parkes Architects Ltd. Offices
HQ
Ashworth Parkes Architects Ltd. Cambridge
Unit F, Dales Brewery, Gwydir Street, Cambridge, United Kingdom