Ramon Van Der Heijden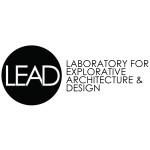 Laboratory for Explorative Architecture & Design Ltd.
The Laboratory for Explorative Architecture & Design (LEAD) is a young Hong Kong & Antwerp based architectural design and research practice. LEAD explores how architectural innovation can stem from the strategic integration and combination of contemporary design technology and highly contextual and project-specific parameters. Through its work LEAD rethinks the premise of digital design by anchoring the paradigm in a strong materiality: static preconceptions of space, geometry, materiality, building practice and construction technique are abandoned to allow for the creative exploration of new design & building methodologies in direct response to client briefs and project contexts. LEAD's scope covers a wide range of scales and its services stretch from initial design through construction up to project realisation. Within its first two years of operation LEAD won the Hong Kong Global Design 2011 Excellence Award for their Shine Fashion Store, received the 2012 Design For Asia Bronze Award for the Dragon Skin Pavilion, and received the Perspective 2012 40 under 40 Award. LEAD is best known for their recently built "Golden Moon" Mid-Autumn Festival Lantern Wonderland 2012 in Victoria Park, Hong Kong. LEAD combines practice with research by organising and teaching in an International Workshop Series (IWS) with now 18 editions completed worldwide.
Laboratory for Explorative Architecture & Design Ltd. Offices
HQ
Laboratory for Explorative Architecture & Design Ltd. Hong Kong