Maarten Olden set up his MO,O design studio in 2002. The office is located in Amsterdam, the Netherlands. MO,O's designs are on the cutting edge of architecture and product design, on a broad diversity of scales. MO,O designs furniture and products for a variety of manufacturers, and interiors for schools, shops and exhibitions. Maarten also develops his own products and furniture and collaborates with other designers and craftsmen. He has a wide knowledge of materials and production techniques. His fascination for machines and moving parts are revealed in most of his designs. Sometimes explicitly, more often in a more subtle way. Maarten Olden strives to build up a relationship with both his clients and craftsmen. This has resulted in many projects and products that have proven to be very successful.
Maarten Olden Product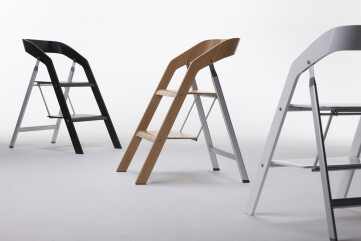 USIT
Maarten Olden
Finally a chair safe to climb! USIT is an innovative piece of furniture that is both a chair and a stepladder. Designed by Maarten OldenUSIT originate...
Other Furniture Products
Member Promotion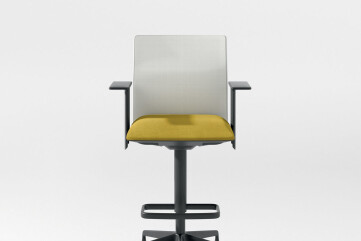 Planesit Stool
Arper SPA
Planesit extends its offering of superlative comfort and ergonomic support for workplace seating with an updated stool version of the streamlined chai...
CROSS - outdoor stool
Lapalma
One day, at the airport. The idea for this highly elegant stool, designed by Mario Ferrarini, arose in one of the symbolic places of our times. There,...
Our Products are Used in Projects by
Projects with Products from Maarten Olden
Inspiration in Furniture
Member Promotion

Angela Hau & Alex Krauss
Milena Villalba
Milena Villalba

Milena Villalba

Milena Villalba

JaeYoon KIM/ LISTEN COMMUNICATION

JaeYoon KIM/ LISTEN COMMUNICATION

JaeYoon KIM/ LISTEN COMMUNICATION
HQ
Maarten Olden Amsterdam
Dijkmanshuizenstraat 78, Amsterdam, Netherlands
Is this your brand and would you like to remove content from other manufacturers on your brand page?
Contact Archello