Platek Light develops its business devoted to the production of lighting fixtures for architectural lighting landscaping and street furniture. Strong with the Group Donati, Platek Light leverages the expertise of its parent Metalpres, a company specialized in aluminum die casting and direct supplier of molds, which it uses to produce the components of lighting fixtures, designed and manufactured in the industrial district of Brescia. The company Rodendo Saiano follows all stages of the production chain: design, engineering and prototyping of the different lines is entrusted to the technical office internal quality control of the devices tested in the laboratory shall check can protection, resistance to weathering and aggressive to the environmental temperature. The commercial network seek to promote and market the rich catalog in Italy and abroad. Platek Light guarantees its customers a complete service, which also includes the lighting consultancy to carry out professional interventions, tailored to the needs of clients, public and private. Original designs, created specifically to address specific technical issues, ensuring high performance and aesthetic impact harmonious and balanced. These characteristics define all the units catalog, available in specific installation types: functional and driveways receipts, receipts for grazing lighting effect; collections cool touch with double glass wall recessed, projectors, projectors immersion ceiling and wall , stakes and poles for street furniture. Is also broad offering of LED products, which guarantee low energy consumption and high durability, conditions particularly noticeable in the interventions of public lighting. Platek Light is a dynamic company, which is their major objectives of quality and specialization, focused on service to architects and specifiers. Outdoor lighting systems are made with high quality components and offer reliability and performance in all weather conditions. The different types of production, design technology and essential, careful study of the optical performance of the devices and provide personalized interventions for different spaces: residential areas and public parks, walkways and paths, urban historical and modern, and private outdoor commercial.
Platek Product
No products added yet.
Other Lighting Products
Member Promotion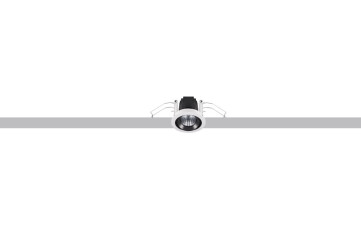 Laser adjustable round
iGuzzini
Laser is the first Mini-me collection in the lighting sector, with an extraordinary solution for both lighting and decorating spaces using downlightin...
Our Products are Used in Projects by
Projects with Products from Platek
Inspiration in Lighting
Member Promotion


Andrew Latreille

Andrew Latreille

Andrew Latreille

Andrew Latreille
Andrew Latreille

Andrew Latreille

Andrew Latreille
Is this your brand and would you like to remove content from other manufacturers on your brand page?
Contact Archello