People often ask me what makes Rüegg so successful as a company. It's a good question, and one that I am happy to answer time and time again. Our success hinges on three things: First, creativity. The desire to constantly look at things in a different light and to explore the new, the unknown and the unique. For example, Rüegg invented a glass-enclosed combustion chamber, laying the foundations for efficient and low-emission fire-based heating of living spaces. It is from thousands of smaller and bigger flashes of genius that a living space heating concept with Rüegg's unique characteristics has grown. A second common thread running through all of our activities is esteem. First and foremost, high esteem for our customers, employees and business partners, without whom we simply could not exist. But also respect for our natural resources and careful management of the tools for life provided to us by earth. Sometimes it's not just the big things but also the really little things that shape our progress and allow us to promote our products with complete confidence. The third and equally important key word is passion. The motivation to create products that our customers will be delighted with year in year out, thanks to their quality, durability, user friendliness and reliability. Passion is also the desire to always have your finger on the pulse. We love being able to surprise the market with new ideas and clever inventions time and time again. Creativity, esteem and passion. Those are the foundations of our success, and something that all of my employees and myself are equally committed to.
Rüegg Cheminée Schweiz AG Product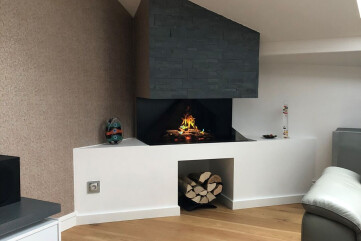 Ambient Fire
Rüegg Cheminée Schweiz AG
Ambient Fire, between illusion and realityThe Rüegg electric fireplace combines elegance and technology. Its pyramid design is eye-catching and m...
Other Building Mechanics Products
Member Promotion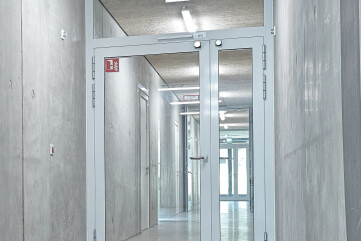 heroal D 82 FP
heroal
The heroal D 82 FP 5-chamber profile system offers technically sophisticated solutions for fire prevention elements. The separation of cooling zone an...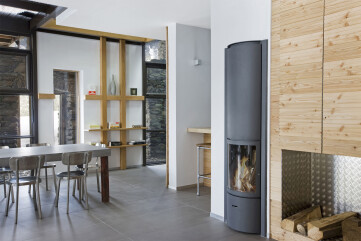 Stûv 30-in
Stûv
Discretely built in to the heart of your home. Restrained in-setting with subtle curves: installed to your requirements, flame and warmth are as one...
Our Products are Used in Projects by
Projects with Products from Rüegg Cheminée Schweiz AG
Inspiration in Building Mechanics
Member Promotion



Ronan Mézière

Alex Lesage

Alex Lesage
Hufton + Crow

Dennis De Smet

evolve studio
Rüegg Cheminée Schweiz AG Offices
HQ
Rüegg Cheminée Schweiz AG Hinwil
Studbachstrasse 7, Hinwil, Switzerland
Building Mechanics Brands
Is this your brand and would you like to remove content from other manufacturers on your brand page?
Contact Archello