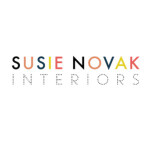 Susie Novak Interiors
susie novak interiors is an interior design firm in oakland, california offering decorating and interior design services for modern and traditional homes in oakland, piedmont, berkeley, san francisco, and beyond.
creating collected, curated, and personal spaces we work with a collaborative spirit when working with clients, artisans, and architects. Our primary goal is to get to know you, the client, and create a cohesive environment that reflects the architecture of the home, you, and your lifestyle.
A livable space consists of two key elements: style and comfort. The two are equally important in obtaining an optimal, beautiful, and functional home.
Susie Novak Interiors Offices