LL Inhouse is a collective housing project in Montevideo, Uruguay.
It is situated in a central location, surrounded by services and close to urban mobility axes such as the Rambla -the most important public space in the city, that unifies its entire coast-, but in an immediate environment of great tranquility that preserves the neighborhood scale, making it aprivileged point.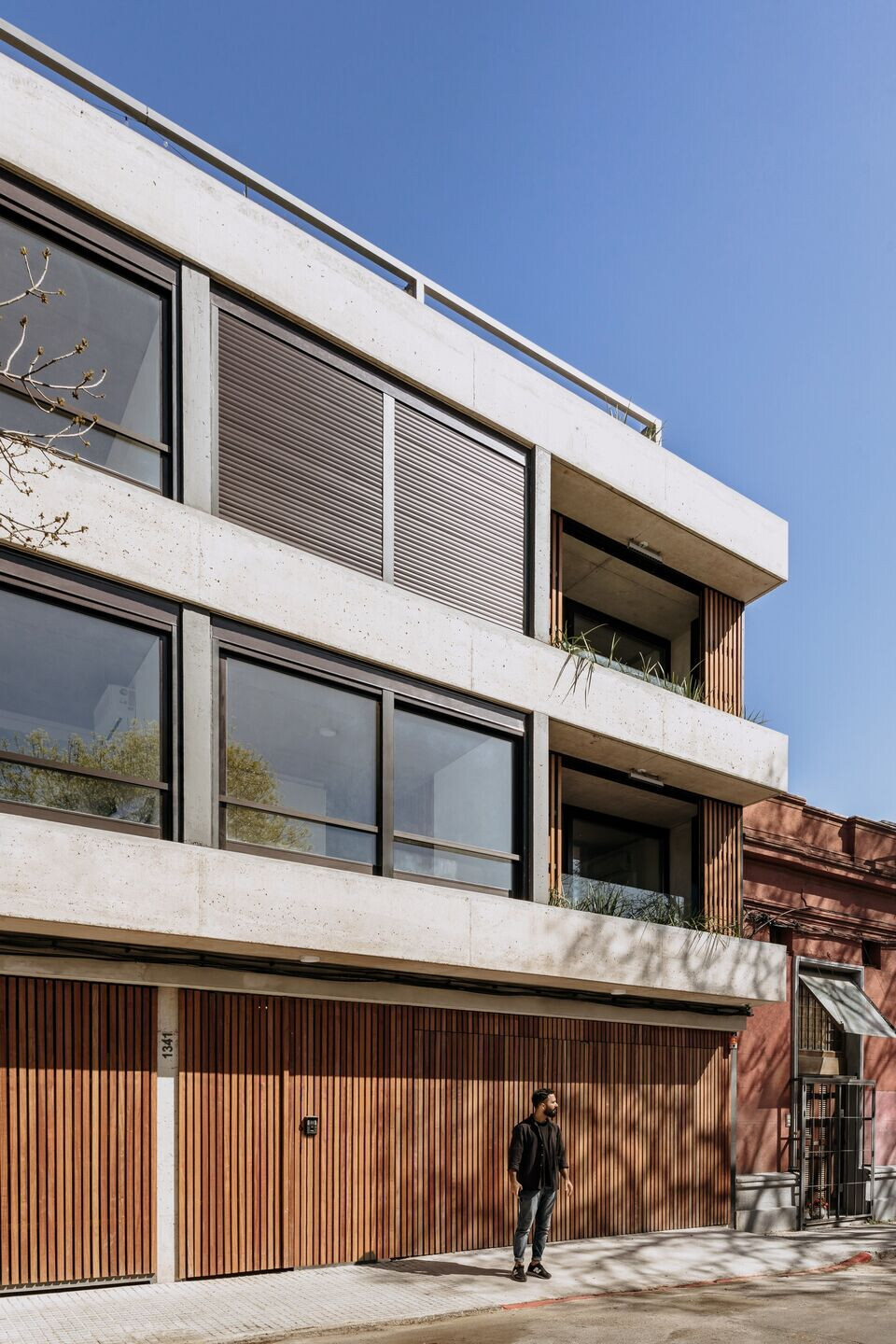 The project consistsof four levels, and the access is made by a triple-height space illuminated from above by askylight, which provides additional lighting to the circulations and units of the first and second level.
These units open onto the main façade through concrete balconies with generous planters, creating a semi-open space that incorporates sunlight and nature to the house's interiors. The implementation of sliding wooden shutters allows the units to open towards the balconies, or close and protect themselves from the outside.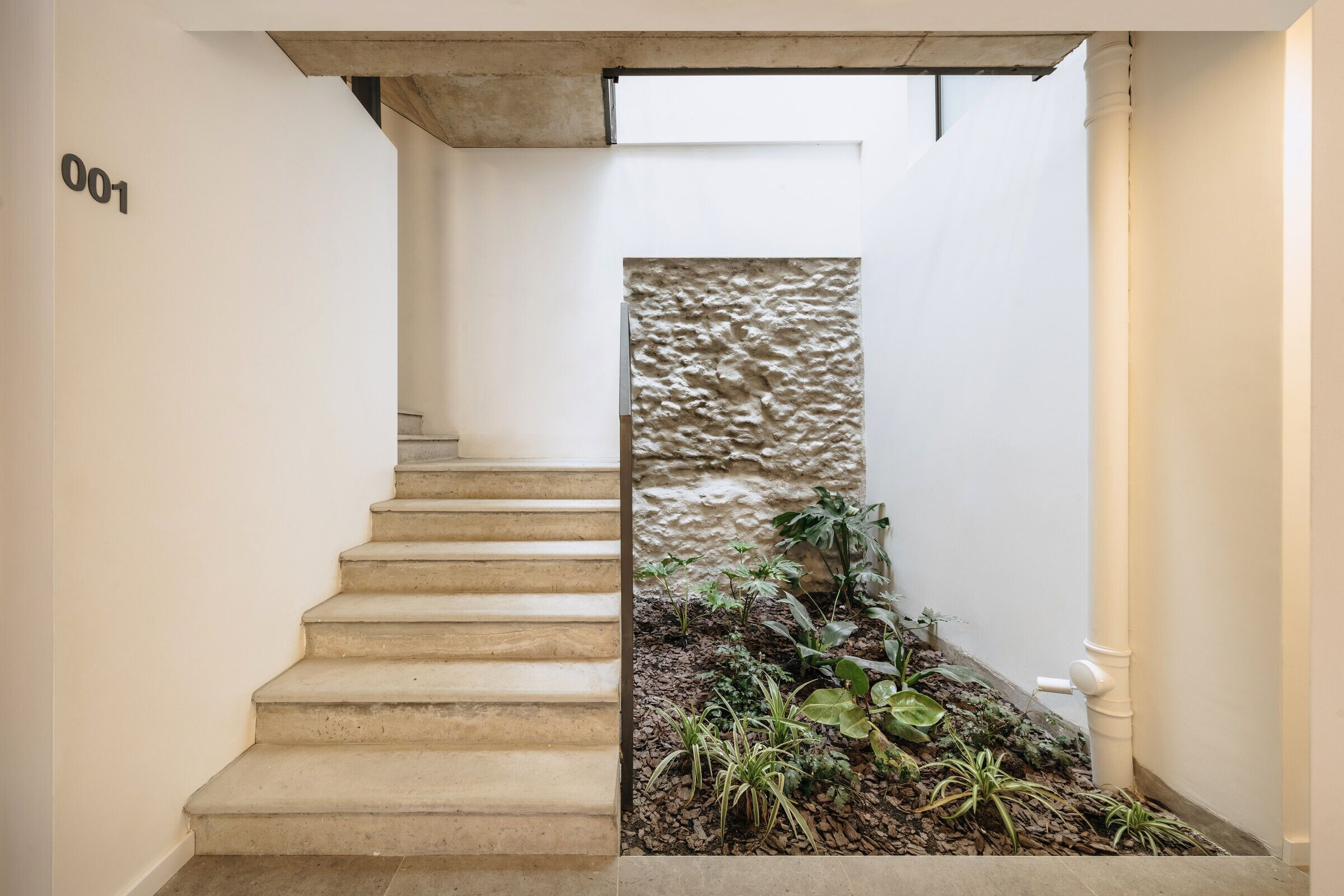 The interior of the typologies is simple and flexible, seeking to allow multiple programs such as housing, offices and consulting rooms. It also intends to home the various dynamics that can currently occur in the private sphere, where living and work frequently coexist, having the possibility of delimiting or not the environments, in more or less filtered ways, generating various results.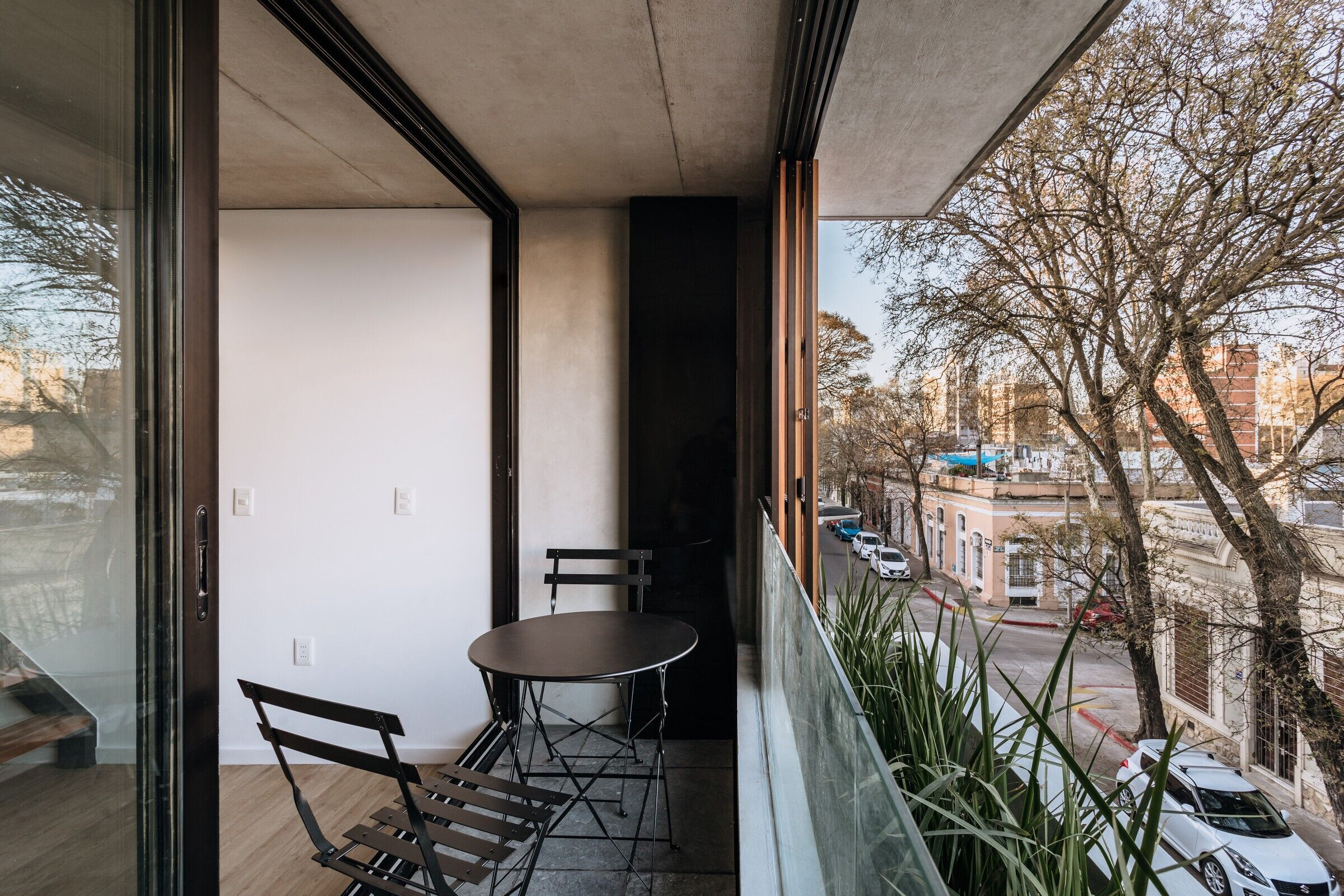 The rooftop has a clear view and works as an outdoor recreation space with barbecues: a central sector that can be accessed from the circulation shared by all units, and two on the sides that can be accessed directly from the ones on level 02, being for their exclusive use.
On the ground floor there is a fifth unit with a different distribution and larger dimensions, designed to diversify its versatility of uses. The parking spaces are located at the right hand, with a box area that expands the storage capacity of the homes.
Team:
Architect: Arcieri Arquitectura
Other participants: Arq. Patricia Barreix, Arq. Lucía Bogliaccini
Photography: Sebastián Aguilar Aloy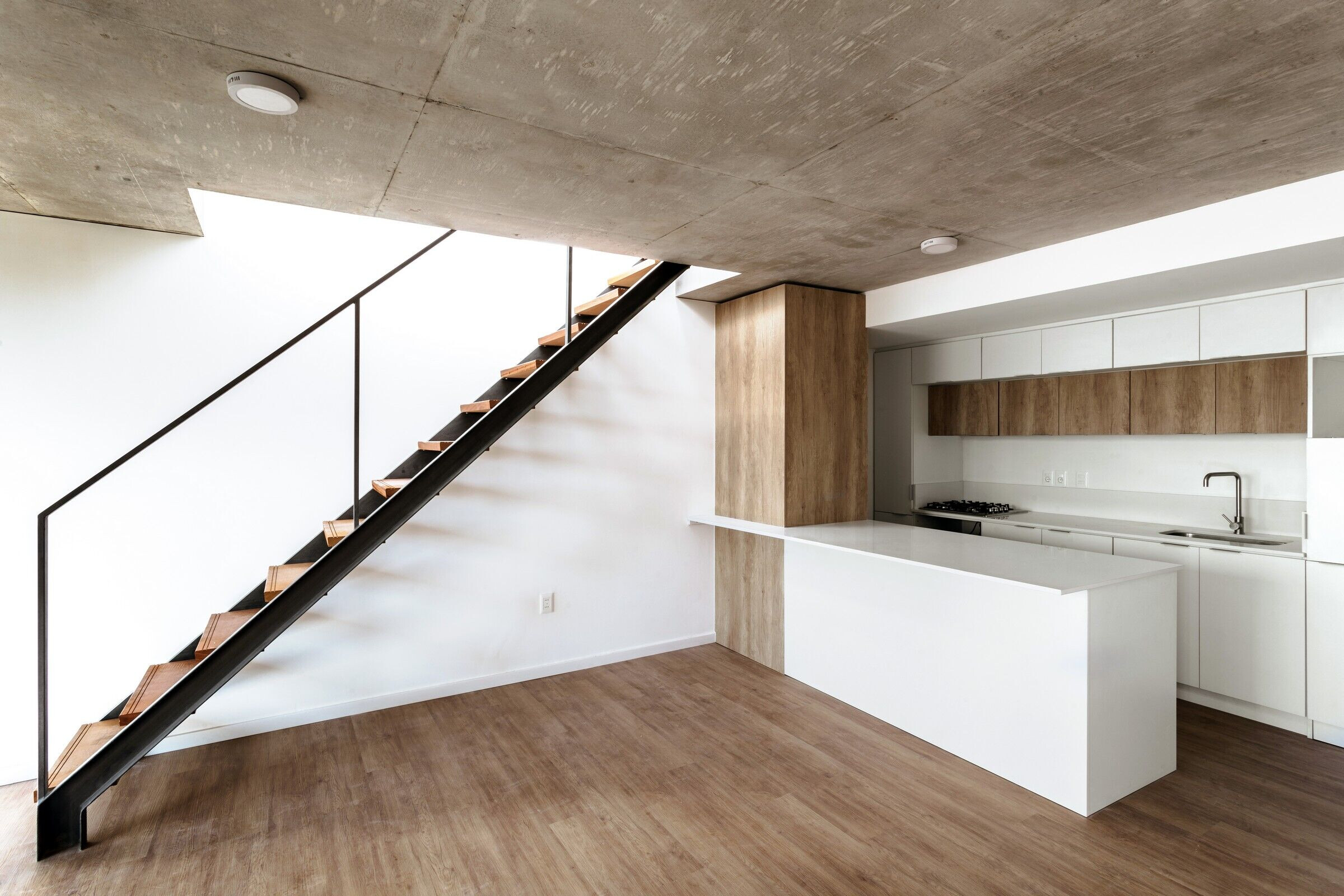 Material Used:
1. Facade cladding: Concrete and sliding wooden shutters
2. Roofing: Concrete
3. Flooring: Wooden vinyl, Rozen
4. Windows: Aluminum windows, KFP
5. Interior furniture: Gabycar