Publish your projects to the global A&D community.
Presenta il tuo portfolio
Show your projects in Archello's popular Project Guide
Crea una presentazione accattivante con foto del progetto, disegni e video
Get featured on Archello's homepage, Social channels and newsletters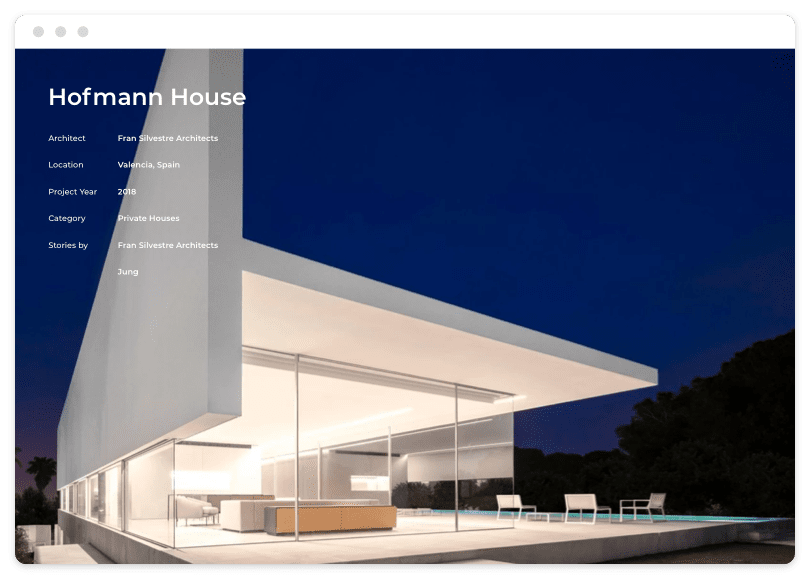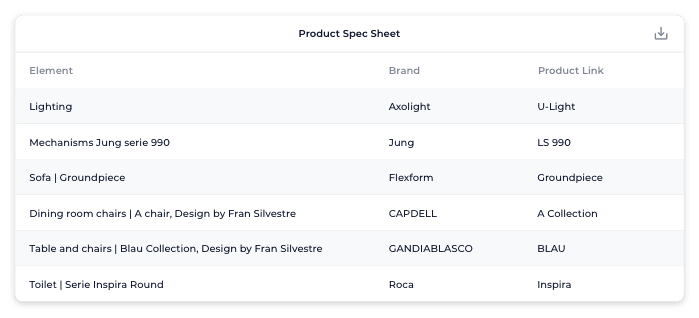 " Archello.com is the fastest growing community for architecture, over 36,000 firms use Archello to share their work. "
Condividi Conoscenza Specifiche
Condividi le conoscenze specifiche con gli altri e impara dalle scelte degli altri architetti
Projects with spec sheets will have a higher visibility and will more likely be published on Archello's homepage and social media channels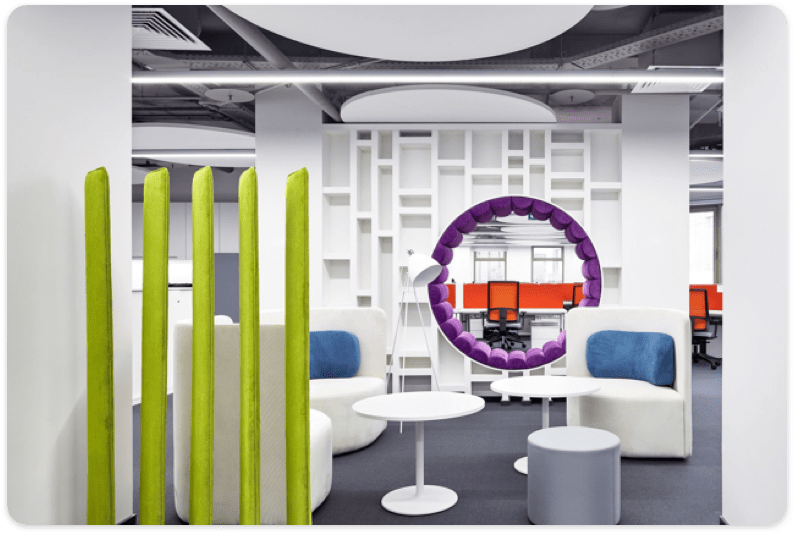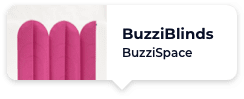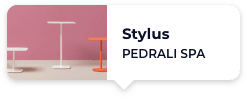 Port House by Zaha Hadid Architects
"Projects with product spec sheets will reach a larger audience, and have a greater chance of being featured on all our channels"
Costruisci una Comunità
Invita i membri del team alla pagina del tuo studio
Mostra con chi hai lavorato: collega i marchi coinvolti ai tuoi progetti
Aumenta i follower, tieni aggiornata la comunità dell'architettura pubblicando i tuoi ultimi lavori
Scopri in tempo reale le analisi e le interazioni del marchio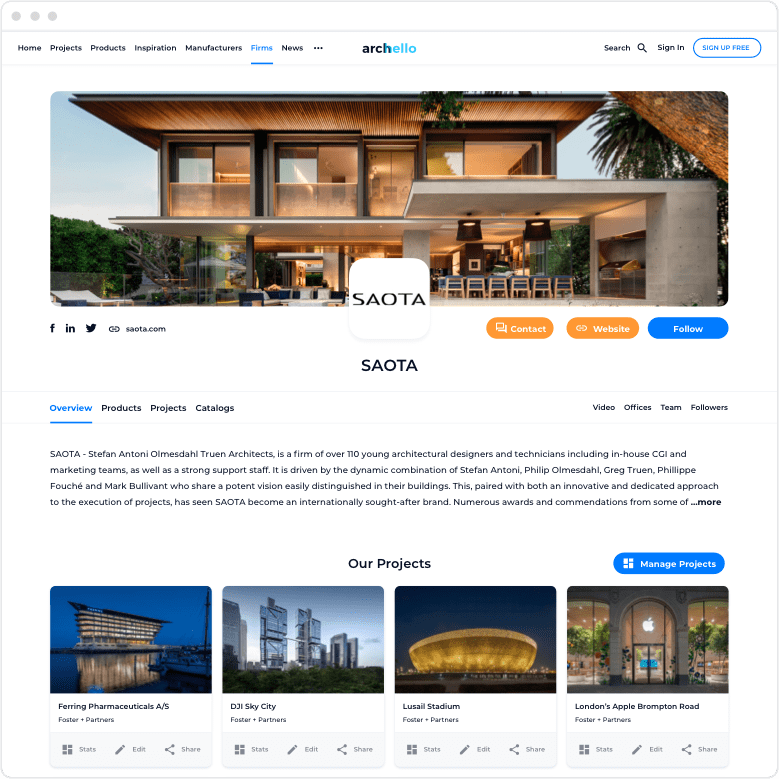 "Some of our firms have over 10,000 industry followers and receive on average 10 new followers per day"
Trova Prodotti per il tuo Prossimo Progetto
Scopri quali prodotti vengono utilizzati dagli architetti nei progetti. Scopri migliaia di schede tecniche di prodotti collegati ai progetti
Use Archello's Product Selector to find the best products for your next project and connect directly with the manufacturer
Salva Prodotti della tua collezione per un uso futuro
Segui i produttori per restare informato sulle nuove uscite dei prodotti
Scarica le brochure dei prodotti, i file BIM, trova gli elenchi di riferimento di altri architetti che hanno lavorato con il produttore.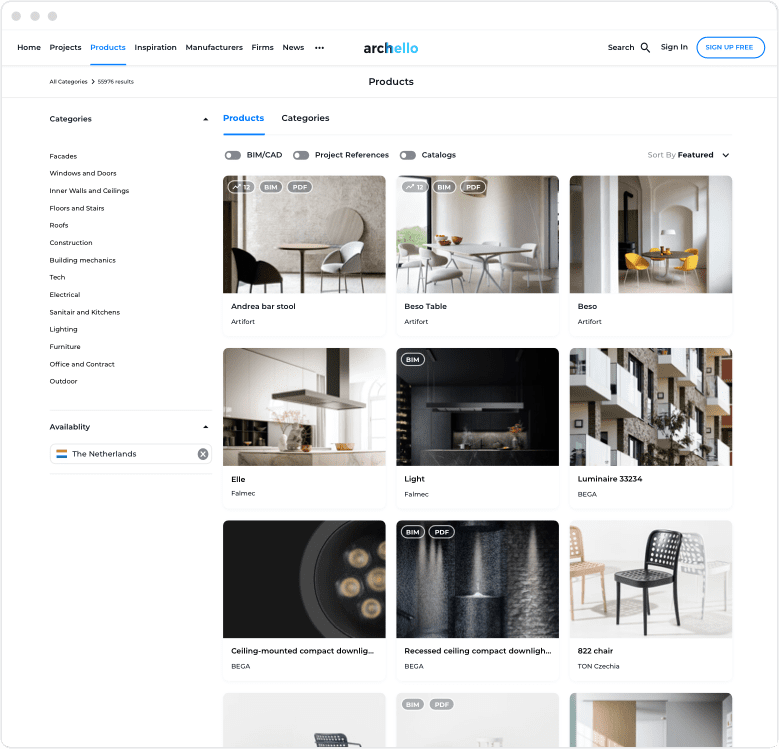 "Archello is built from the ground up to connect architects with manufacturers."
Fidato da aziende leader nel settore dell'architettura e del design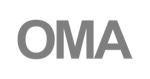 "Use Archello to showcase your portfolio to the global architecture and design community"
Archello for Architects
Pubblica i tuoi progetti e presenta il tuo lavoro alla comunità mondiale di architettura e design.
Free
Pubblica progetti illimitati
Firm portfolio page
Costruisci una comunità di follower
Collega i membri del tuo team
Aggiungi contenuti multilingua
Approfondimenti analitici
Curate your own collections
Segui le tue marche preferite
Trova i prodotti per i tuoi prossimi progetti
Scarica Brochure Prodotti e File Bim
Connettiti Direttamente con i produttori
Chance to get promoted on Archello's Social media Channels, Homepage and Newsletter
Find Out More
Su di Archello

Archello l'hub tra l'industria creativa e la produzione

Leggi altri

Crea relazioni e ricevi specifiche

Archello per Produttori

Eleviamo il coinvolgimento dei produttori nell'architettura

Leggi altri