In the Czech centre of Vratislavice, the new IGI Library by atakarchitekti uses a former Roman Catholic Rectory building combined with a new build extension to house a new library and a multifunctional hall, club facilities, and a maternity centre. A new piazzetta inspired by the surrounding historic fabric is formed between the two buildings.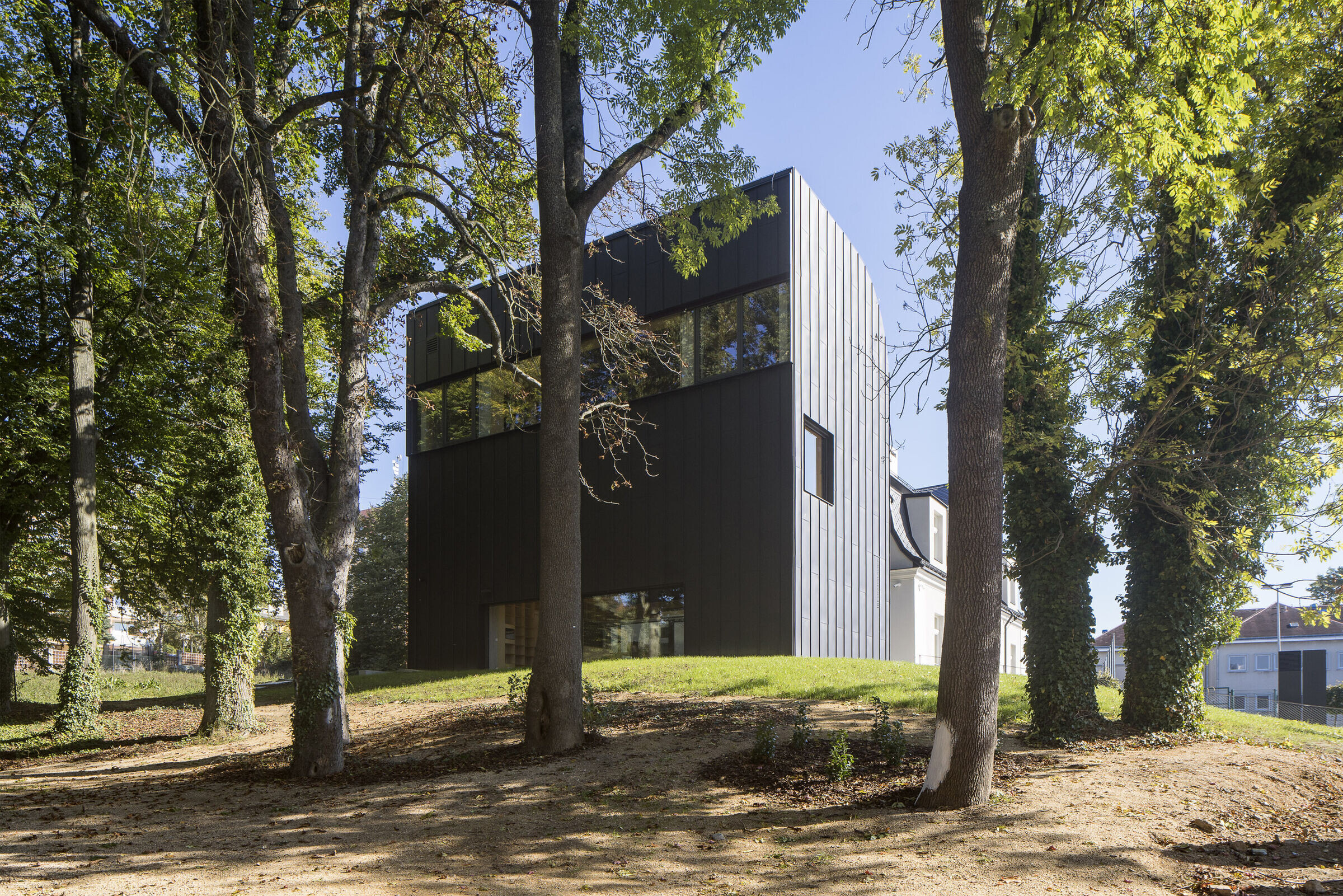 The original character of the Rectory is largely retained, with its deep foundations allowing for a semi-recessed floor. The excavation further allows daylight through generous portals, with an excavated pit forming the base for a new plaza.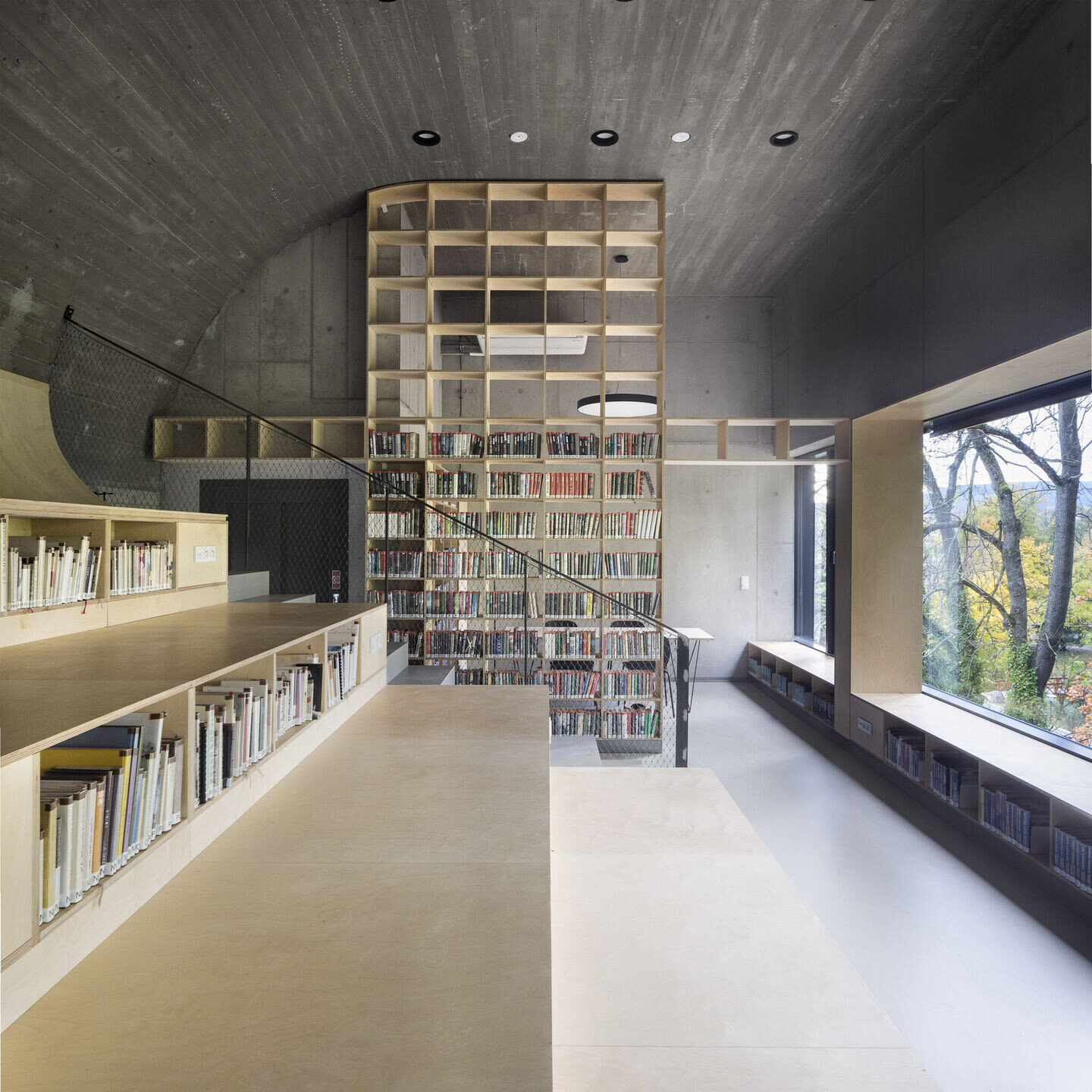 The ground floor of the existing building accommodates the club facilities, with the upper floor designated as a children's library. Located to the west, a new contemporary extension contains the library, reception area, ground-floor terrace, first-floor gallery, and a reading room under an arching roof. The underground floors meanwhile house a multifunctional hall.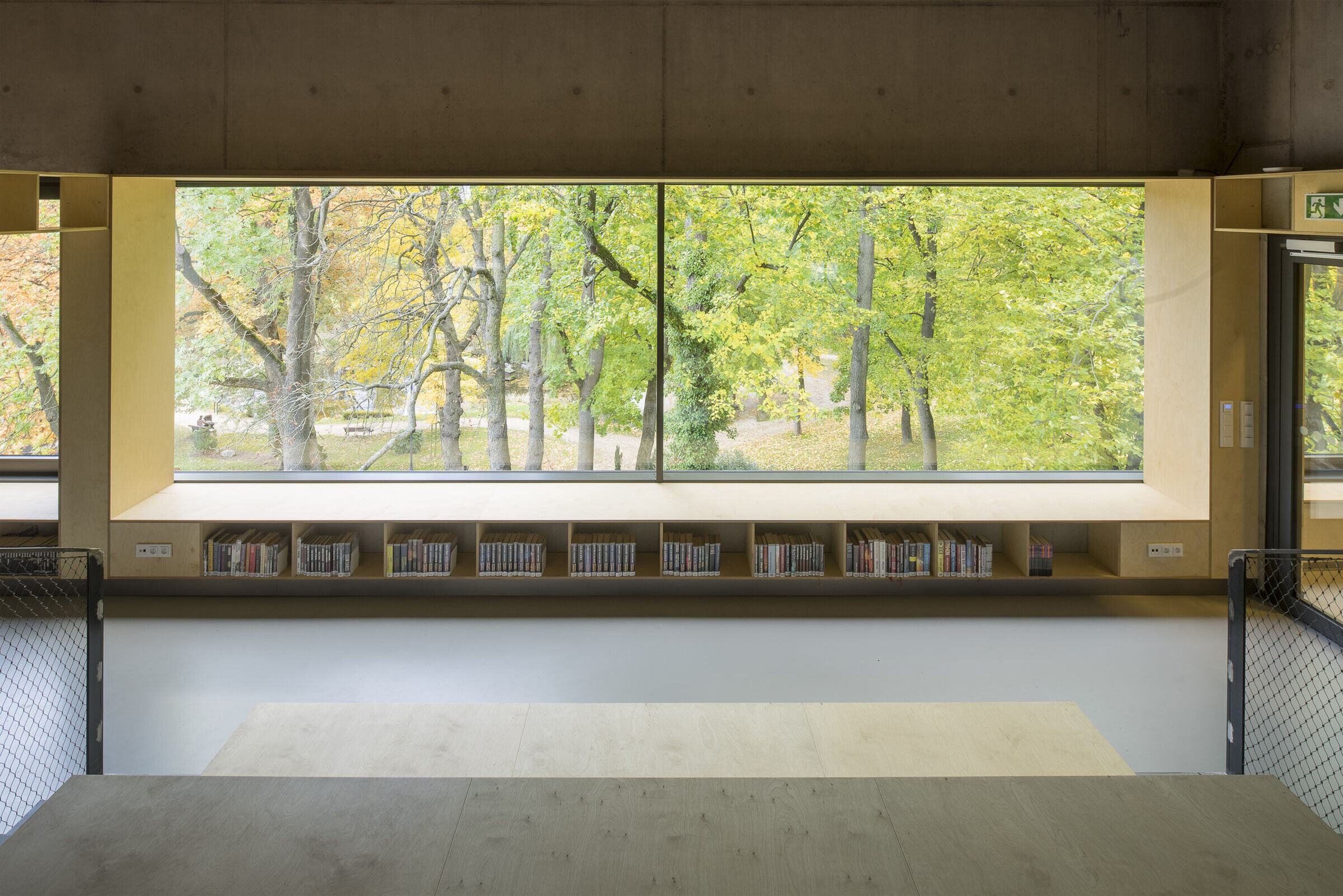 Large glass walls on the ground and upper floors of the library make the most of views to the neighboring chateau garden, while in the reading room, visitors enjoy panoramic views over the tree crowns.
The new and old buildings are linked via the basement and a bridge on the first floor. A small lobby and cloakroom in a vestibule provide a common entrance area.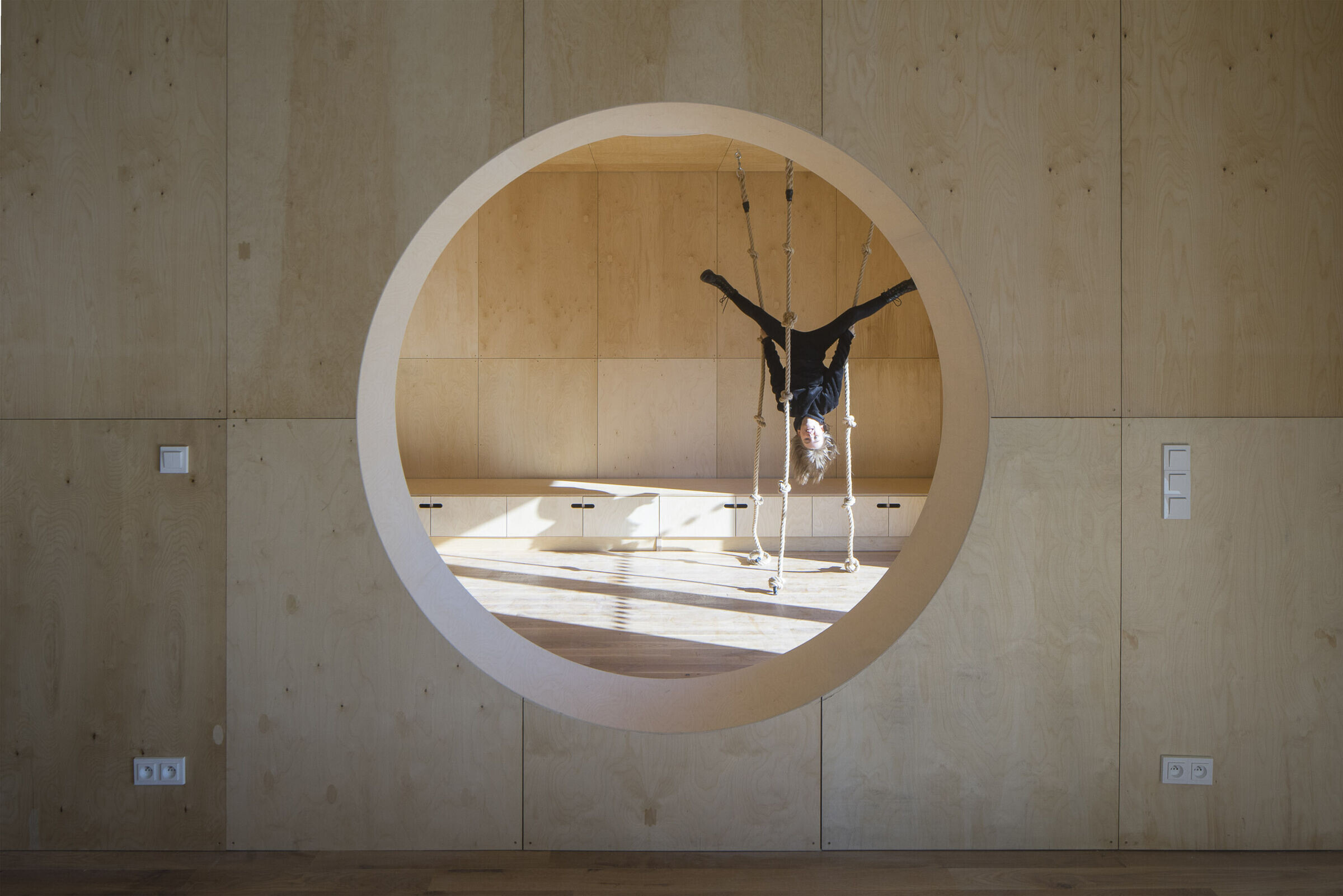 The new internal linings to the Rectory building include burnt bricks and a ceiling structure made of monolithic reinforced concrete or steel ceiling beams bonded with sheet concrete and trapezoidal sheet metal. Originally supporting a mansard roof, the existing wooden structure showed considerable signs of decay due to high humidity and woodworm. As such, the original timber ceilings and trusses were unfortunately removed.
While the internal layout of the house must have been significantly affected, the building envelope has been preserved almost unaltered.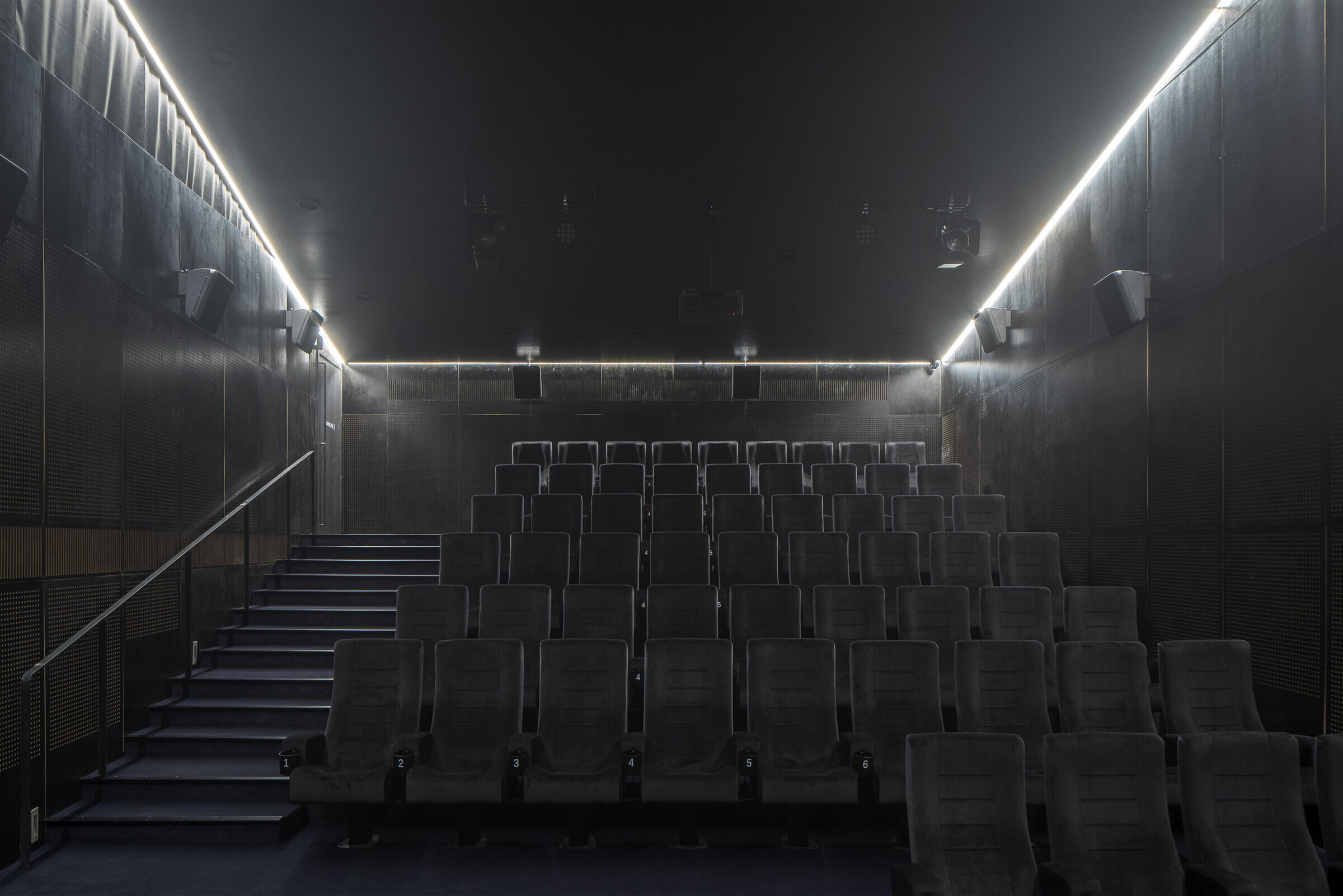 Meanwhile, the entire extension structure, including the foundations, is made of monolithic reinforced concrete. The exterior is completely contact insulated and wrapped with black folded sheet metal. The windows and glazed walls are set in minimalist aluminum frames, while the connecting bridge between the buildings is designed as a prefabricated steel structure and sheathed with double glazing.
Finally, the external retaining walls defining the new piazzetta and chateau garden are made of monolithic reinforced concrete.