Located on Plaza Saint-Hubert, one of Montreal's classic commercial strip, TUX's new head offices reflect the dynamic and creative values of this marketing company. Two existing buildings were merged as one and, while TUX's offices occupy a whole level, other uses have taken place in the building to create a mixed and diversified program.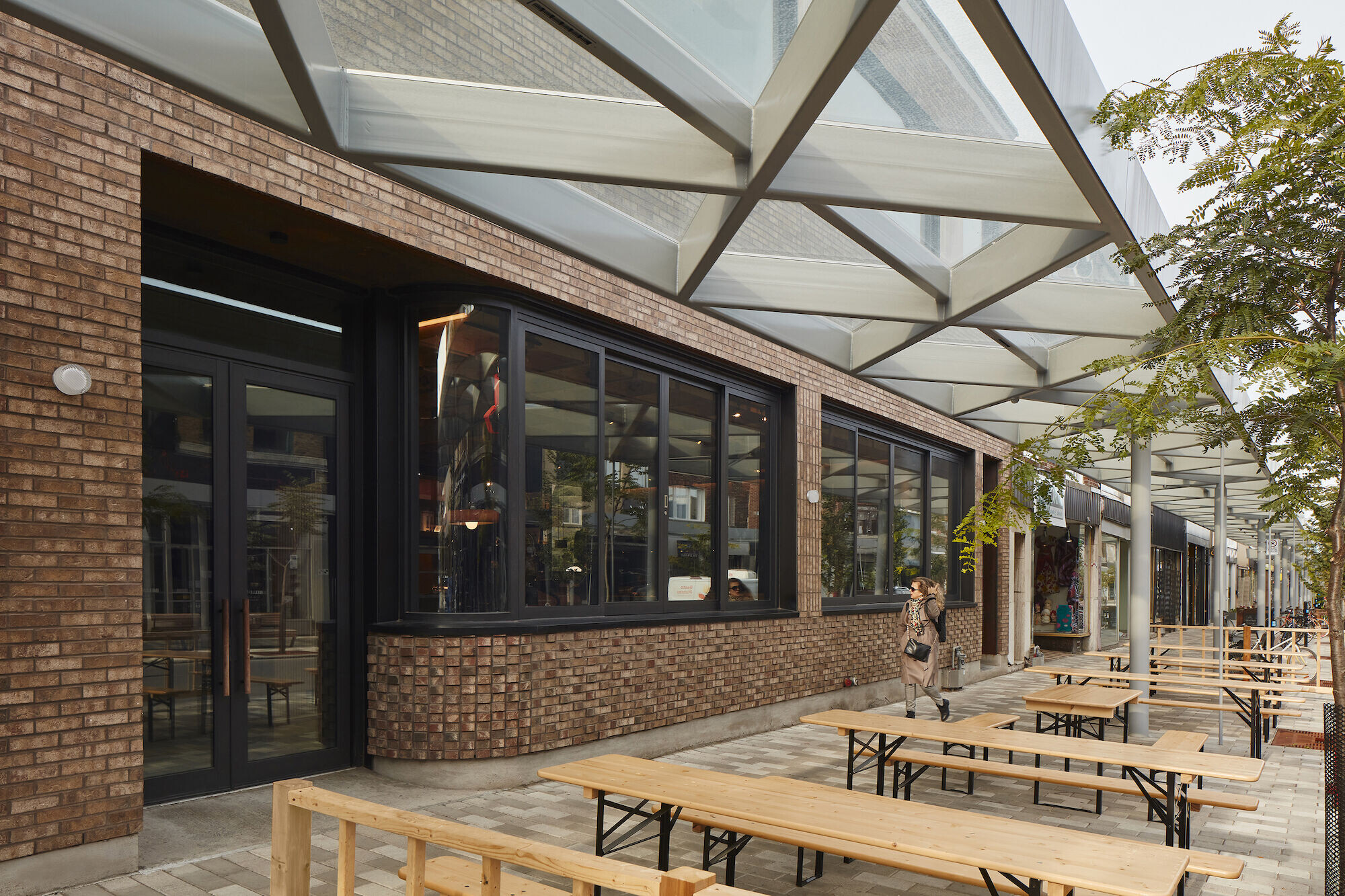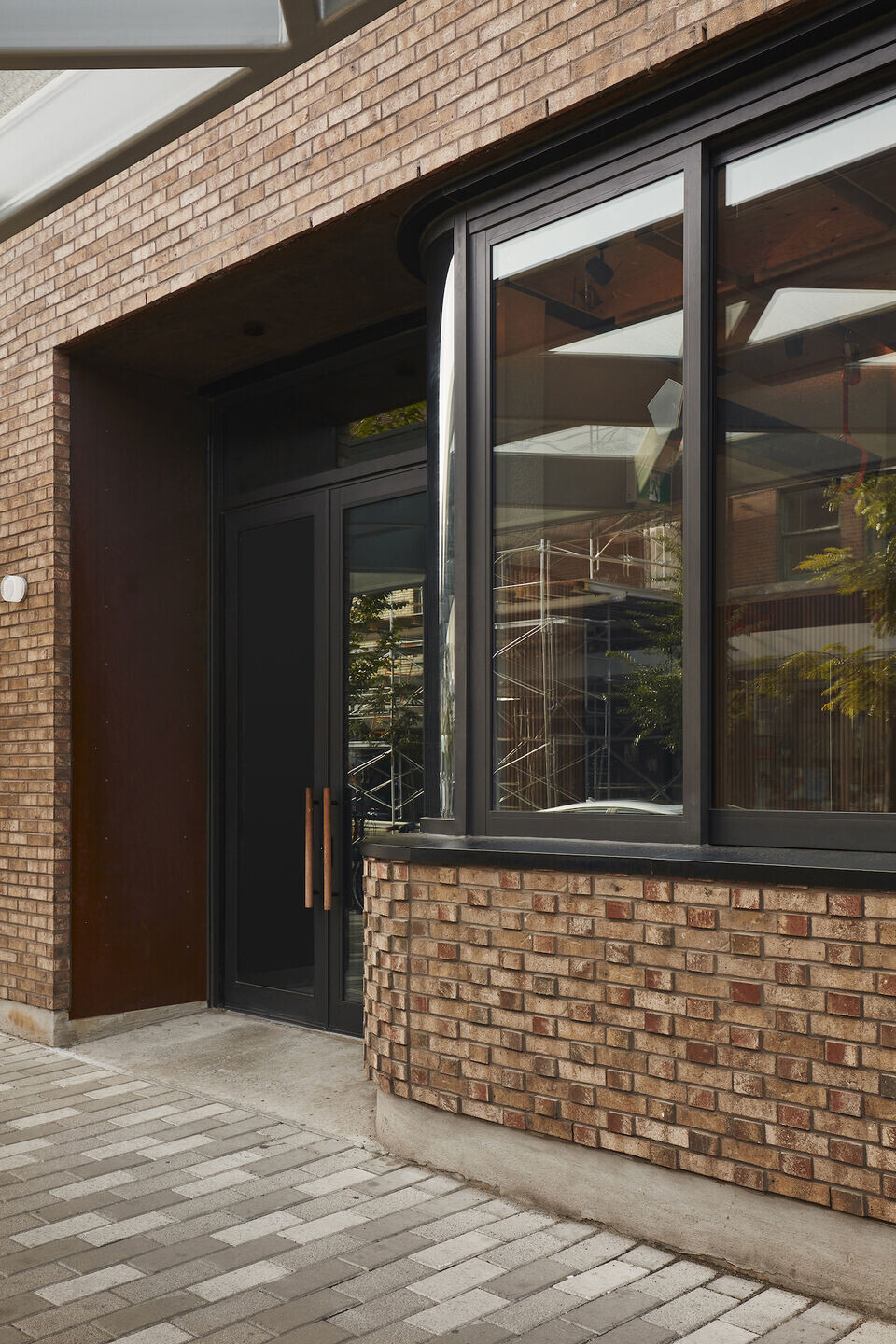 The project's program includes a cafe on the ground floor, directly connected to the plaza through the front facade. As you move past the cafe, a photo studio and a cafeteria then follow and open to the rear alleyway. On the second floor, a vast and opened workspace is bathed in abundant natural light coming from skylights and large windows. Then, a third floor has been added to the structure to house a family in a large residential penthouse.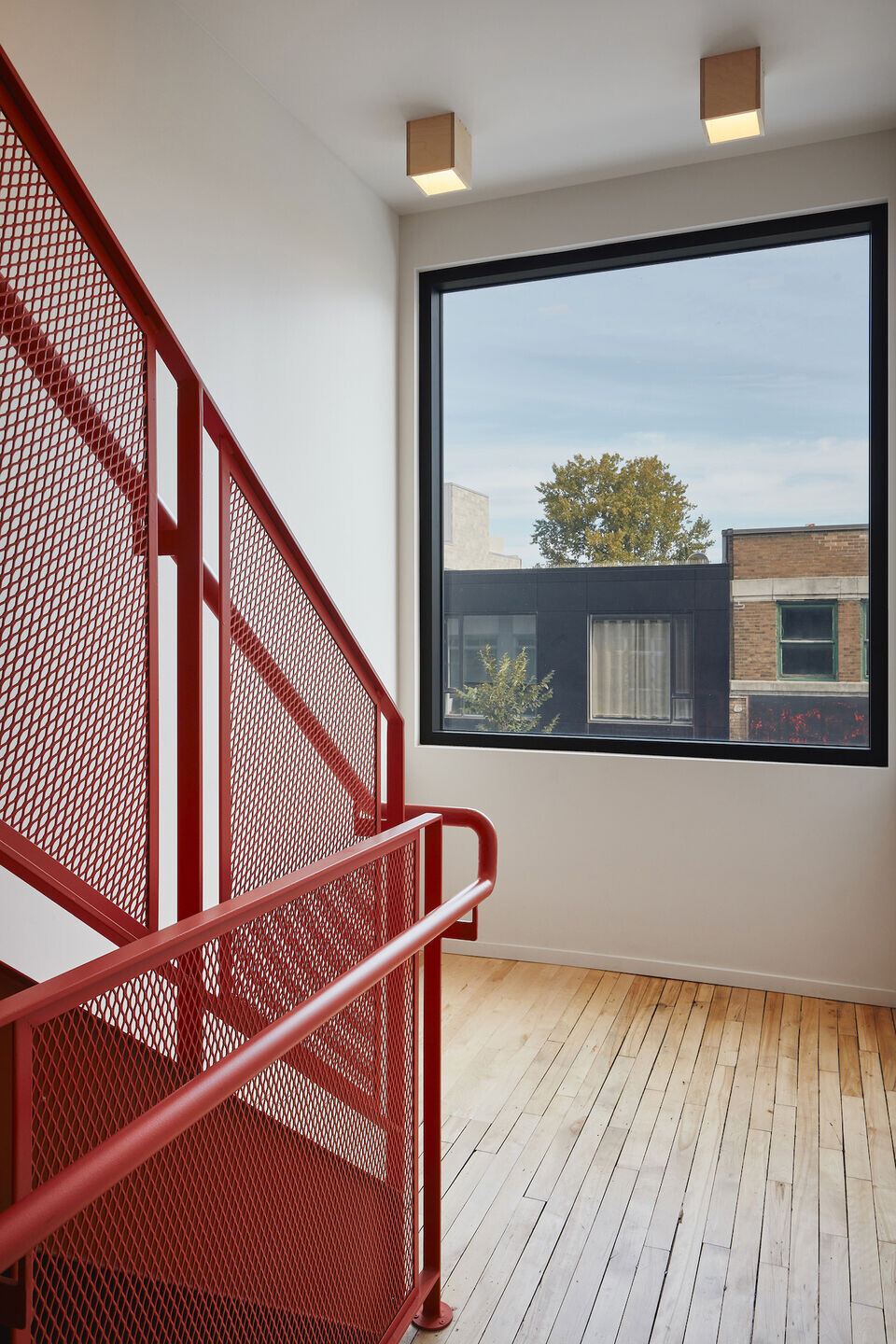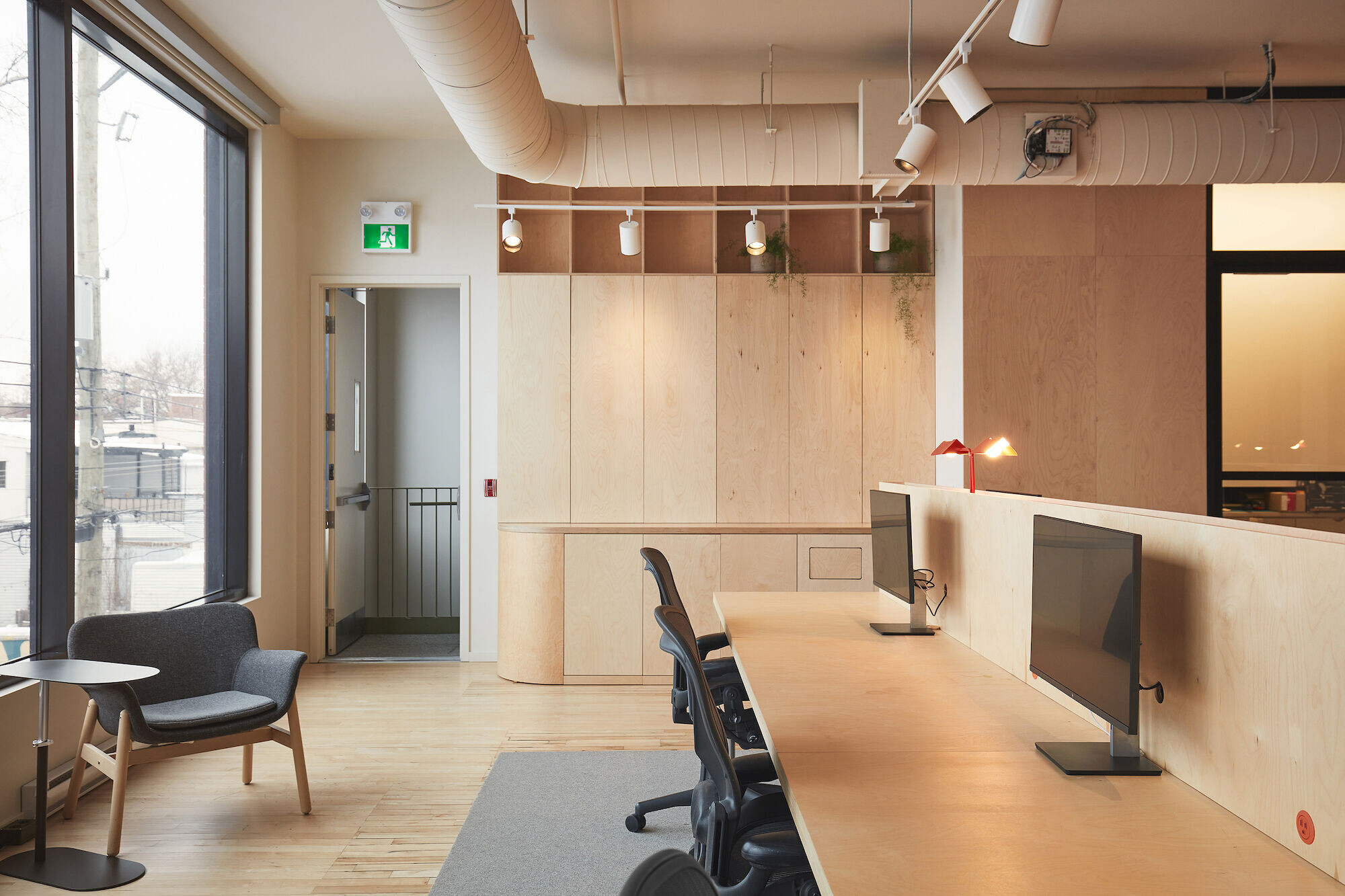 To complete the architectural vision, the two existing buildings had to be fully renovated to be united as one main structure. Of all the existing elements, only a few exterior walls, the roofing structure and the floor structures have been preserved. All of the exterior facings and the majority of the waterproofing and insulation systems have been replaced.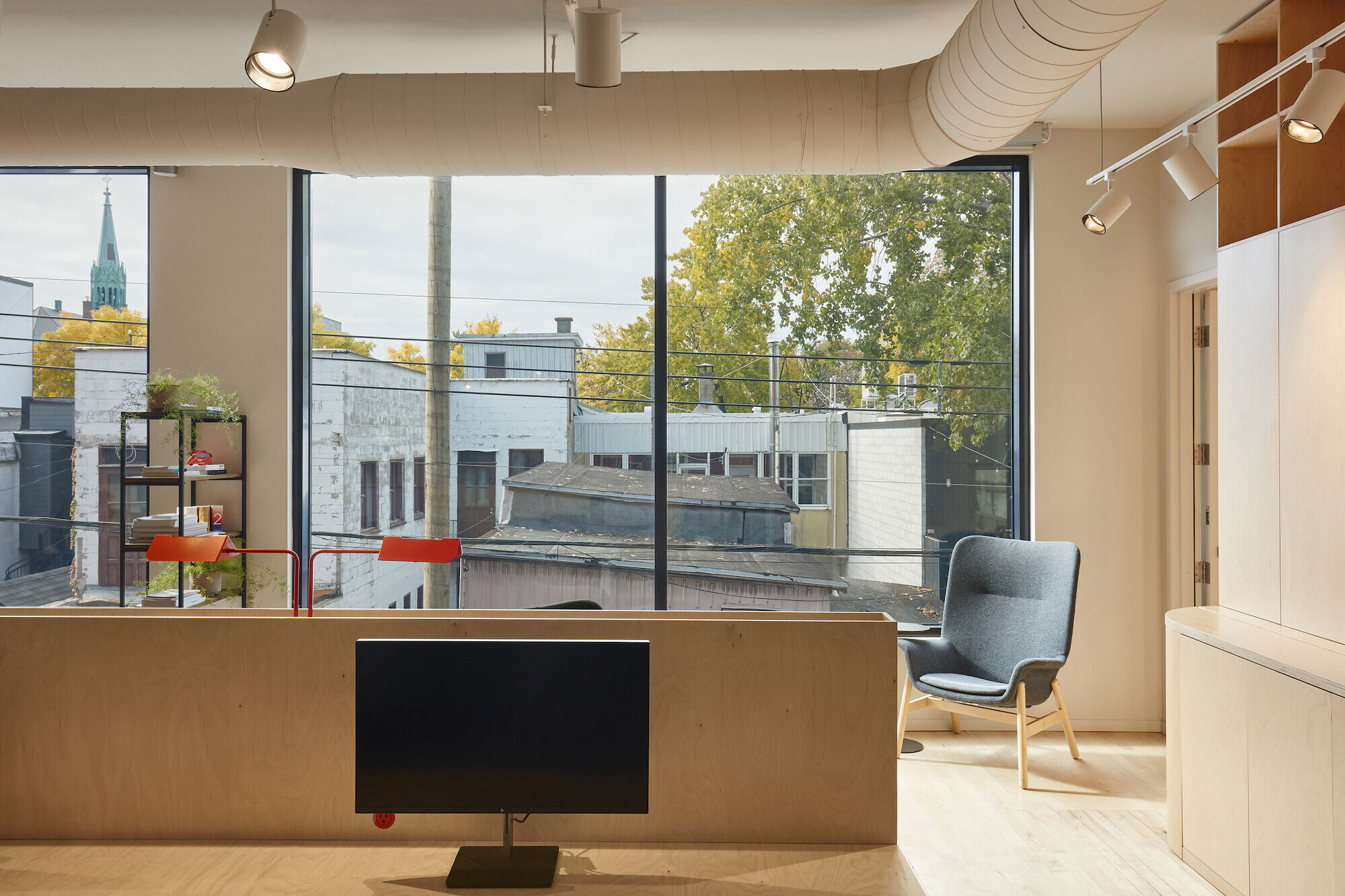 The front façade's architectural composition was thought out meticulously and was given a particular attention. The building's new and combined facade had to be inserted with sobriety into the context while being a part of the Plaza's revitalization goals. Also, the TUX team wanted a brick facade with personality and unique details that would make it stand out. To achieve these intentions, brickwork patterns and corten steel accents mark the curved entrance of the commercial space on the ground floor. The upper storey, just above the Plaza's marquee, showcases large windows that open the workspaces views on Montreal's typical housing landscape.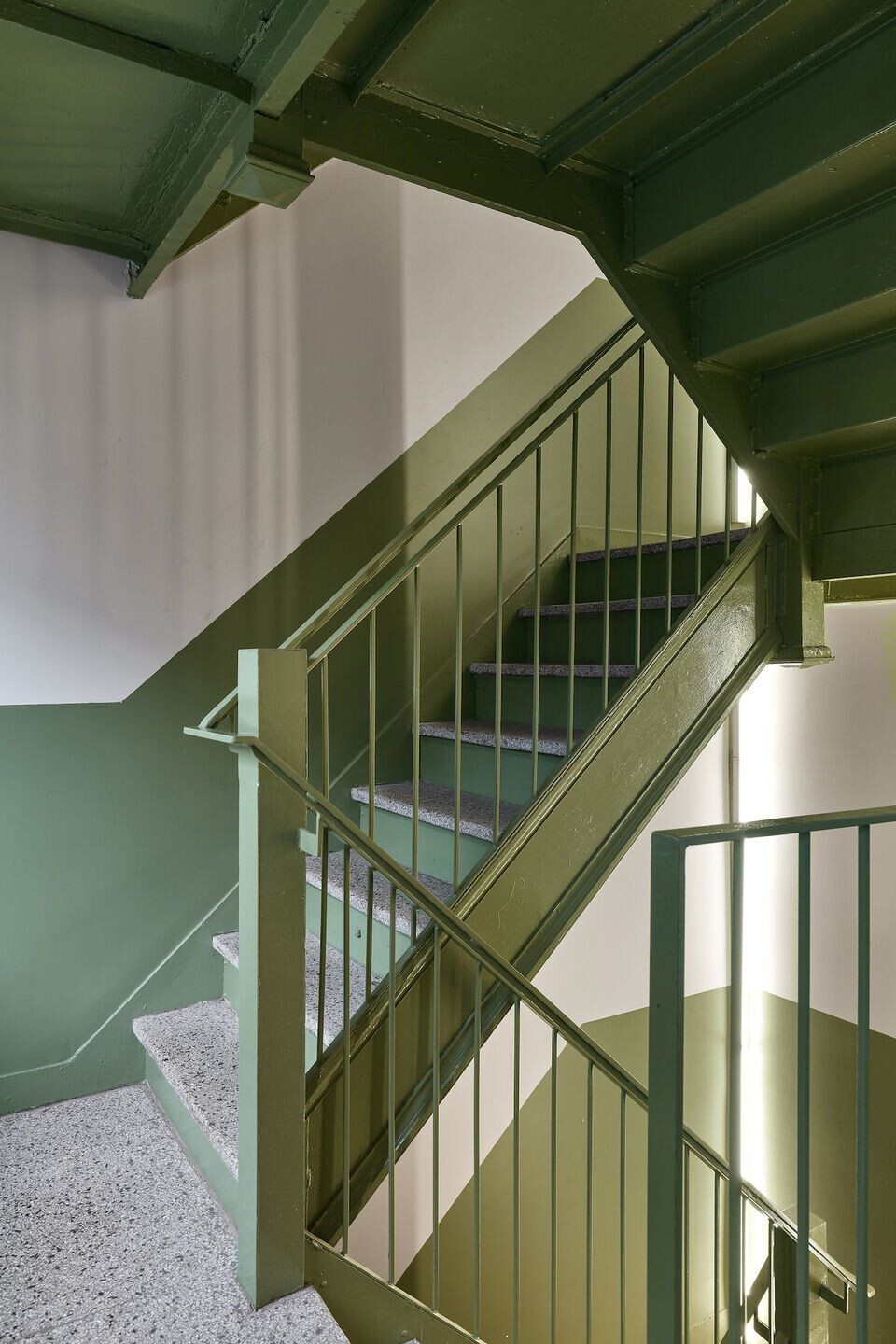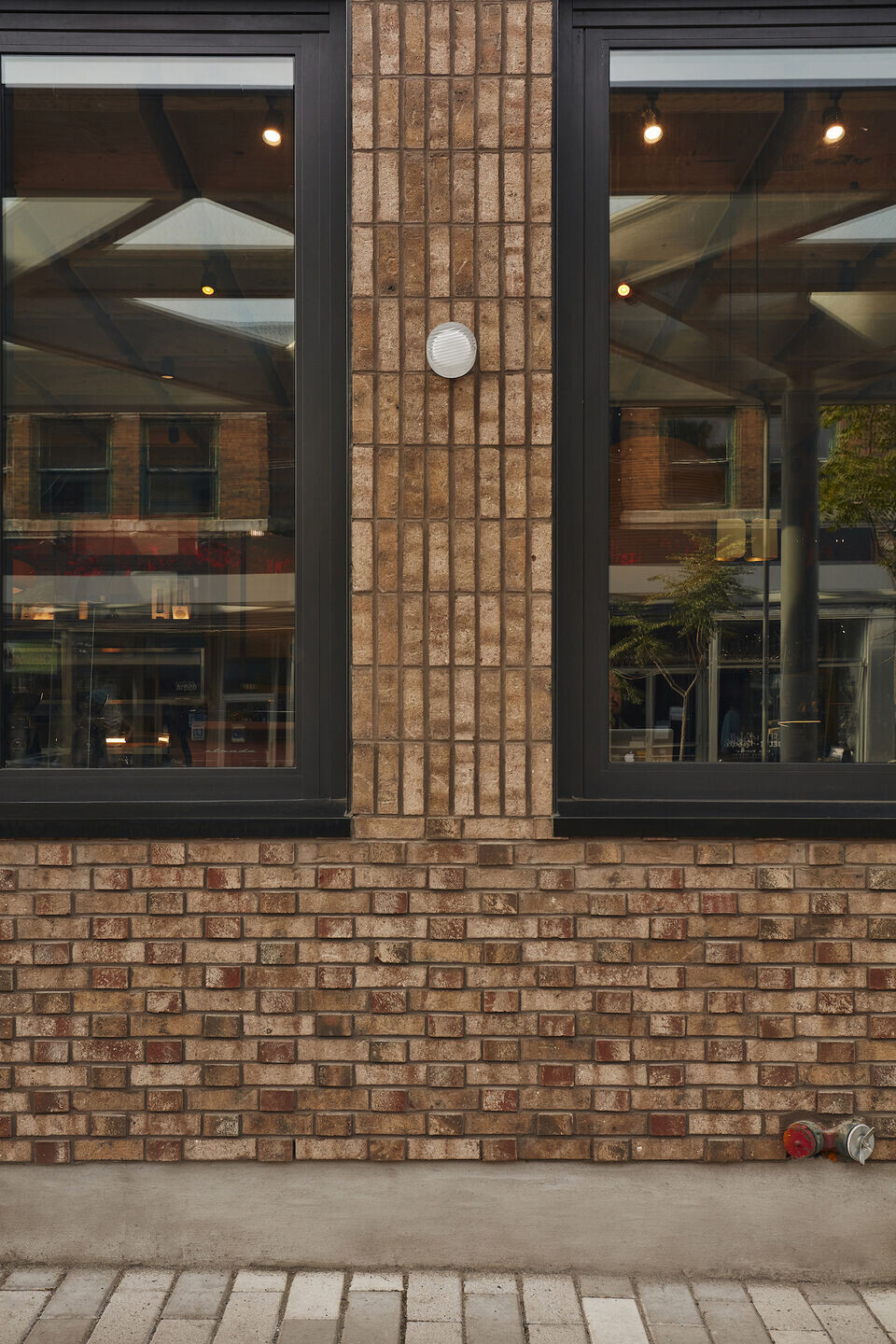 This project marks the settlement of TUX Creative's new head office on the Plaza Saint-Hubert, an urban and social context where true Montreal spirit can be found.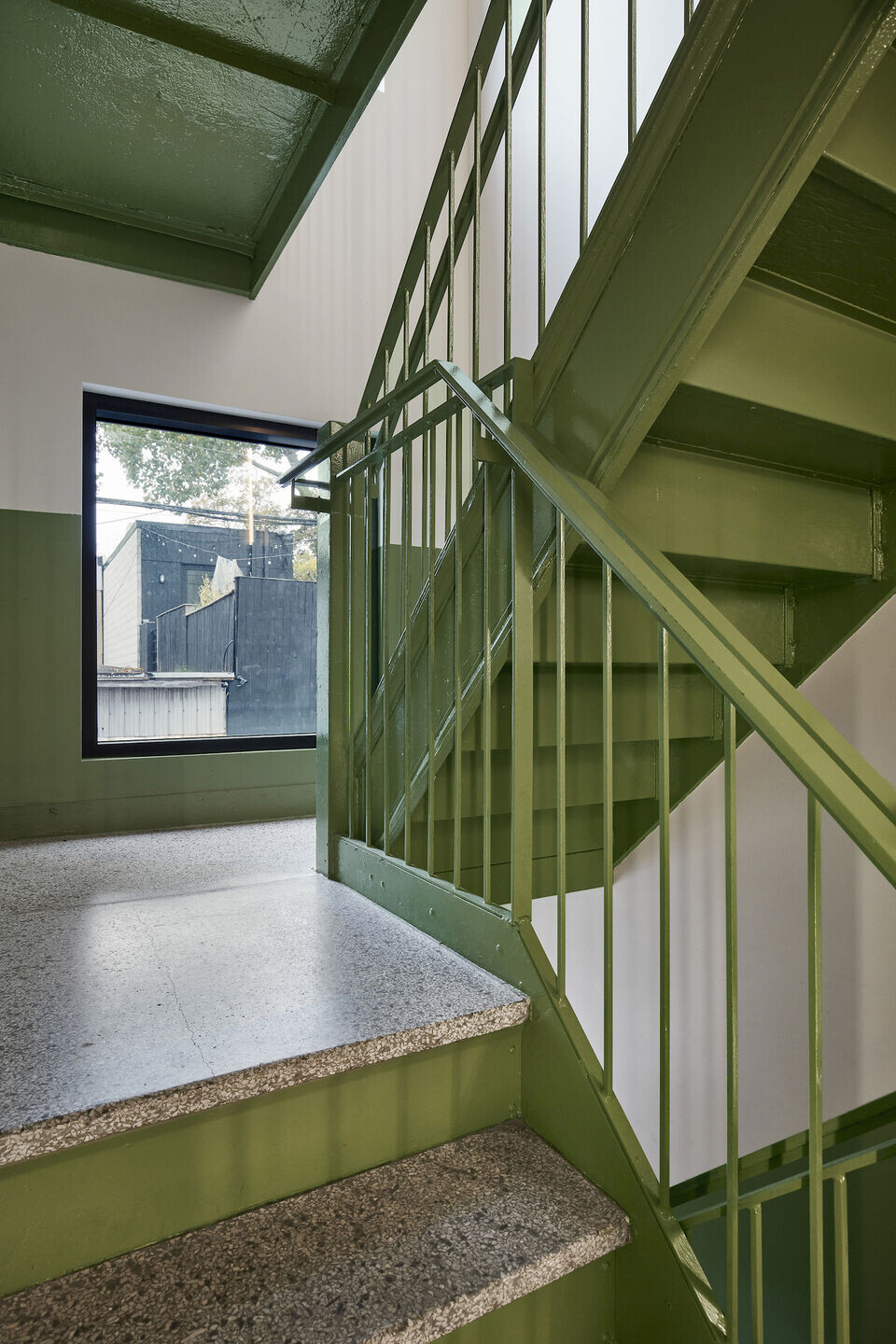 Team:
Architects: DESK architectes
Designers : Tux creative
Engineer : MA-TH
General contractor : Avantage +
Photographer: Maxime Brouillet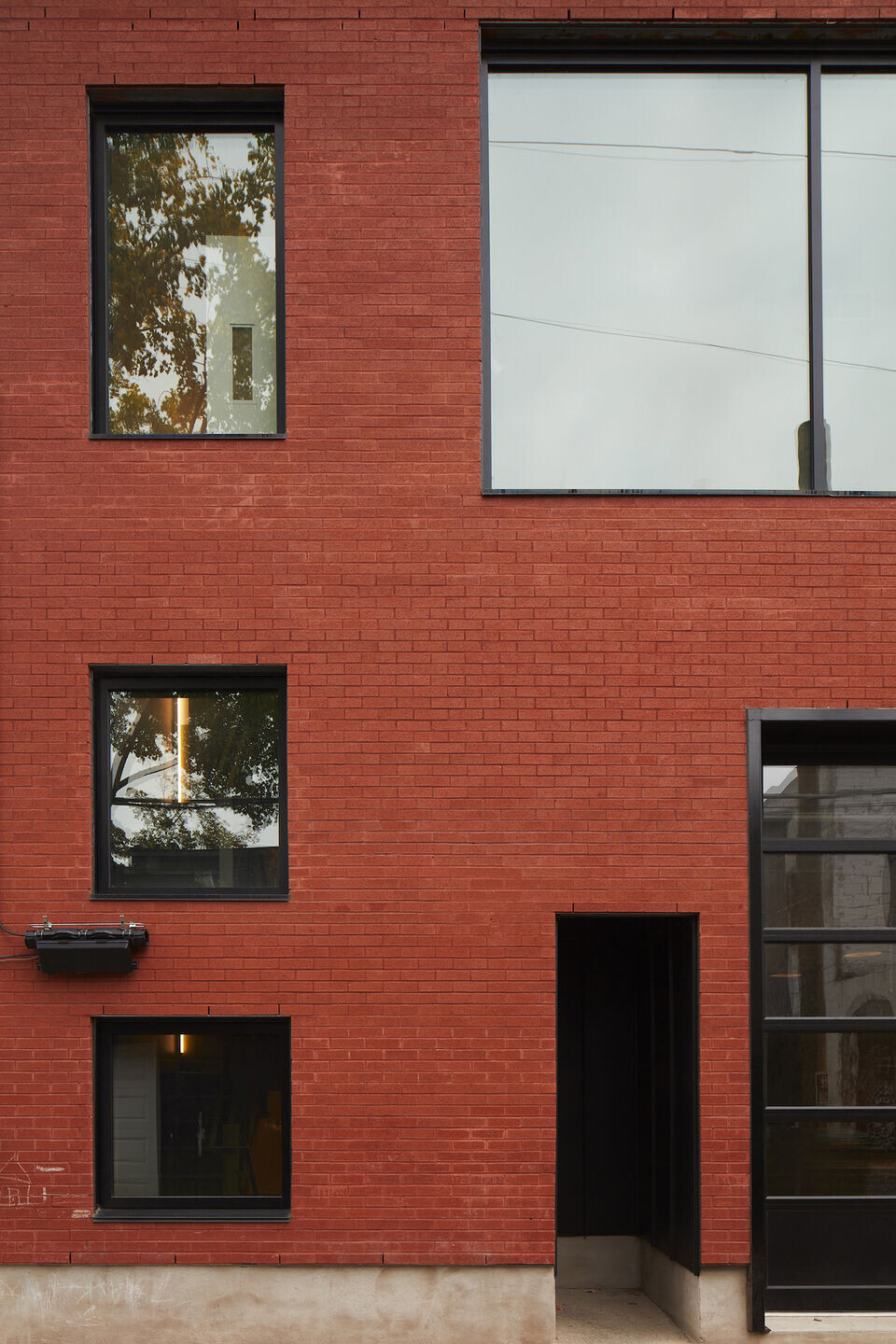 Materials Used:
Front Facade: Bricks, Hamilton-Blend
Beldon Rear Facade's: Bricks, Riverdale Matt Québec, Meridian Brick Metal cladding, Corten steel
Windows: Aluminium, Alumico
Roofing: Heat-welded cap sheet membrane, Sopralene flam 250 GR, Soprema
Exterior Lighting: Scone, Crisp Scone, RBW