Interior design for the growing leather brand Aether, known for its ladies' purses made from high quality real leather.
The store is located on one street corner in Ginza, a luxury retail area famous for its concentration of flagship stores of high class foreign brands.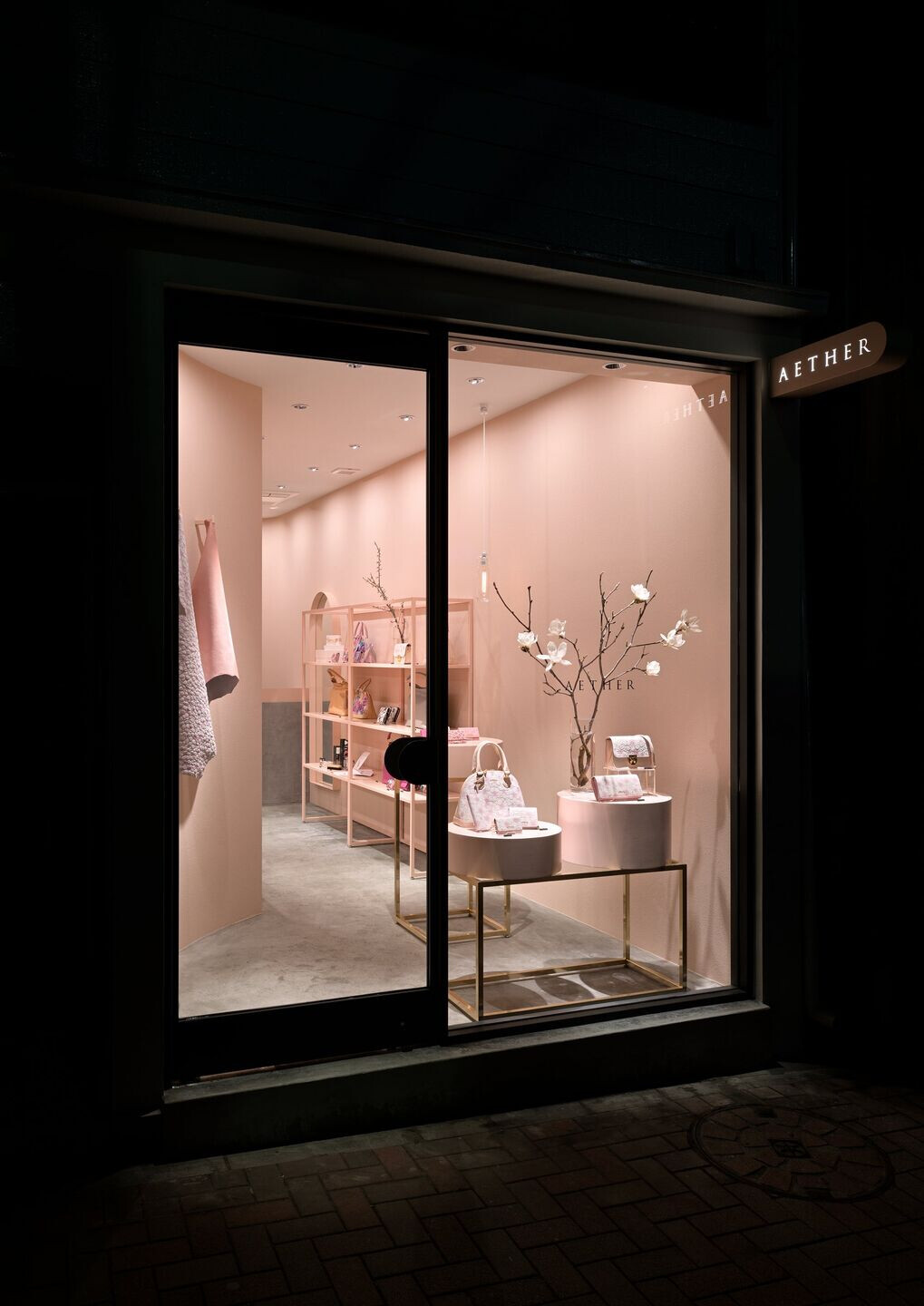 We decided to use the brand's own concept "In myself, bloom" as our main inspiration. Cute floral patterns and feminine coloring and textures are clearly expressed in the goods, so we thought it was important to have an open plan in which customers could get close to the brand and make a connection to its way of thinking.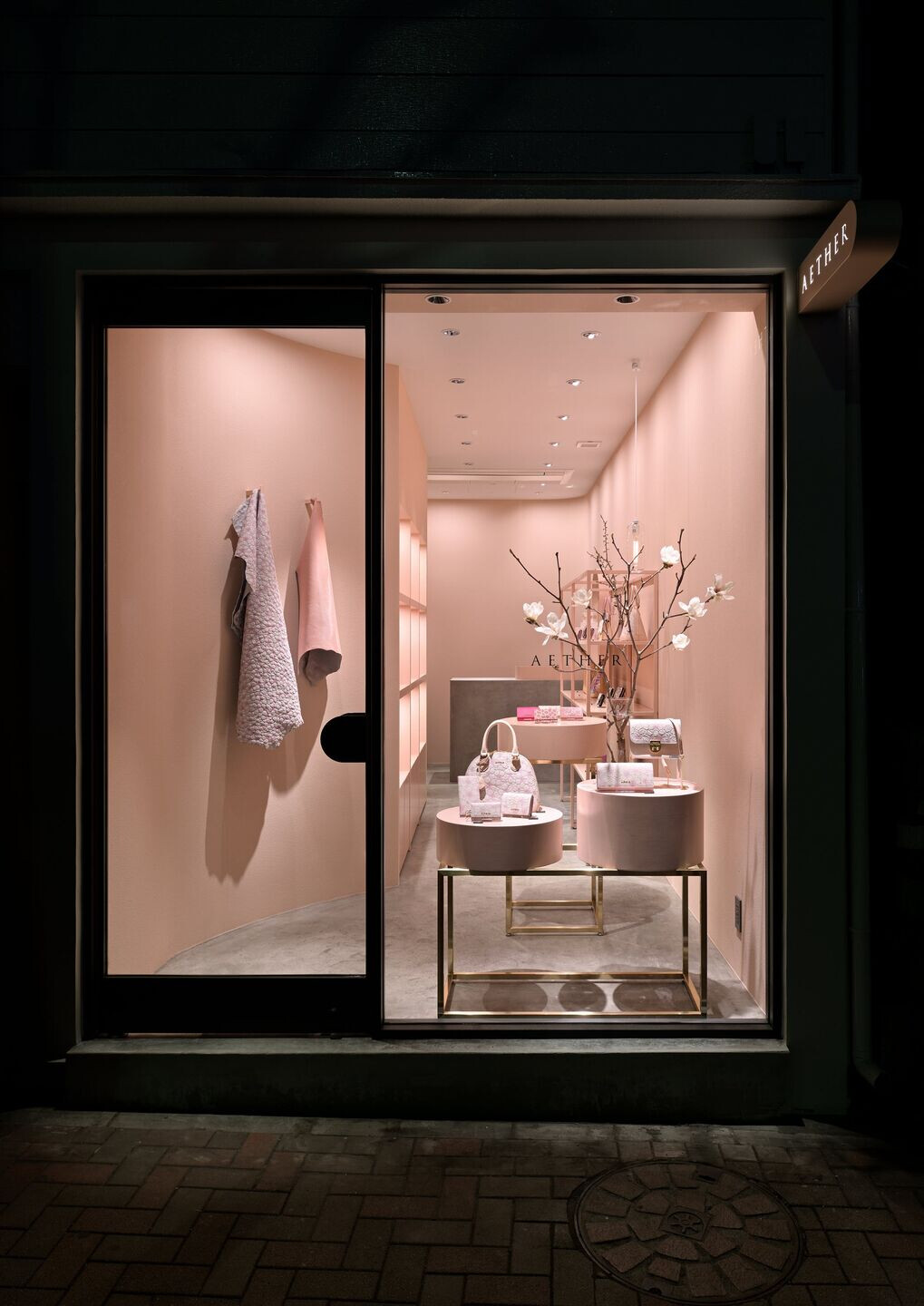 This time, instead of employing the conventional method of combining different textures in order to create a space, we wanted to create a feeling of femininity that you could take in in one glance. So, while imagining a scene full of flowers and suffused with pink, we were conscious of creating a space created from "color".
The salmon pink walls have flower petal detailing, while the r–curves make for gentle flow lines despite the compact store interior.
It is also fascinating to see the pink contrast that has appeared in the Ginza streetscape attracting the attention of pedestrians.