Between the hurrying traffic along Coast Highway and the tumbling waves of the coastline lies an irregular-shaped lot on which a couple wished to build their home. The city's zoning allowed for a duplex, and the couple embraced the idea of a home they could enjoy now and age-in-place with as they grew older.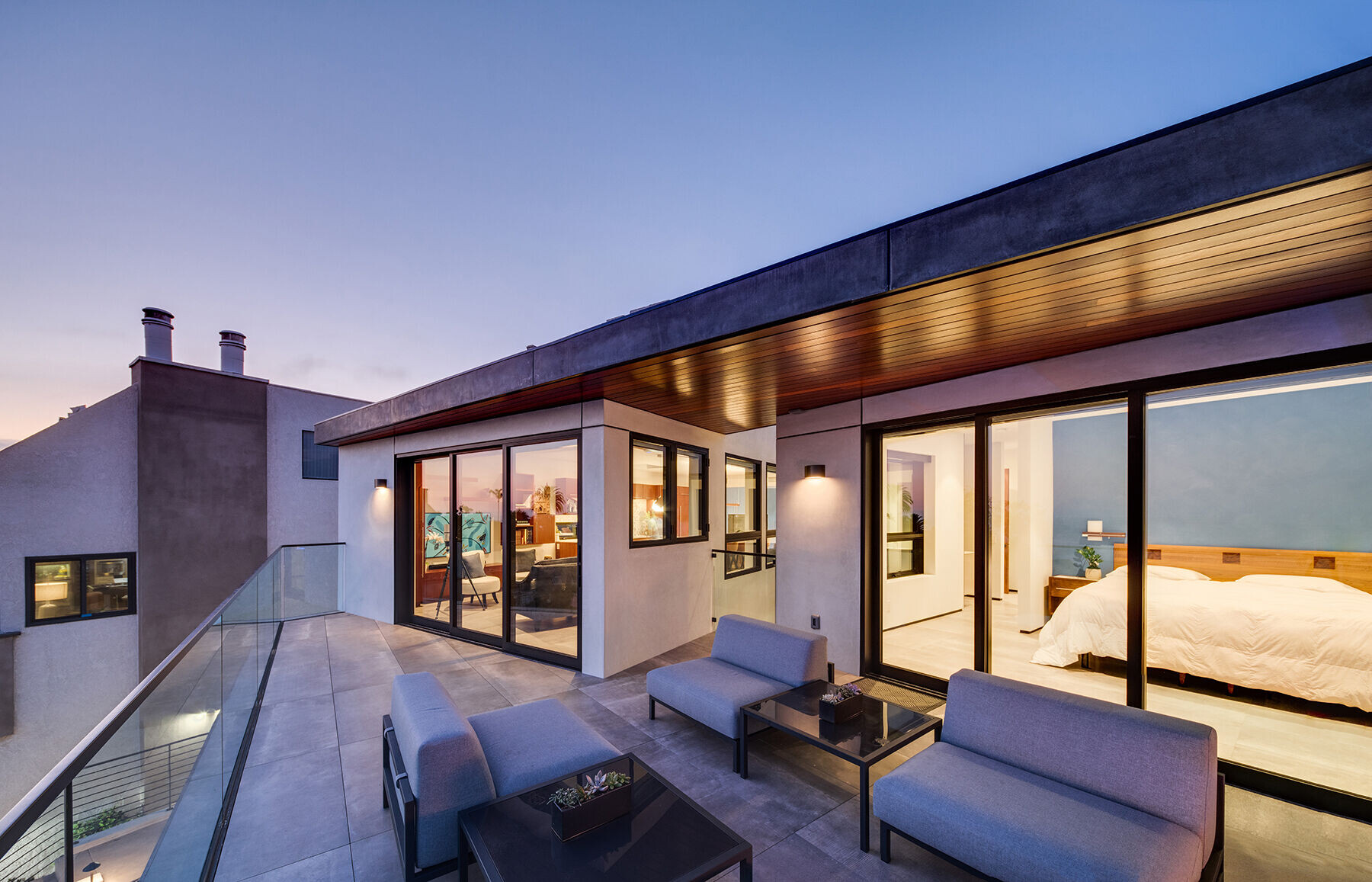 This couple envisioned well into the future, not only about growing old in their home, but also in how they'd fashion their home with new technologies and construction methods. A prefabricated structural solution seemed like a great complement for their needs and their site. Manufactured building parts, columns, beams, frames, and panels could be shipped to the location in stages, erected by a few workers, and create a new kind of building, both for themselves, and for the community. Nothing like it had been completed in Laguna Beach, or even Orange County.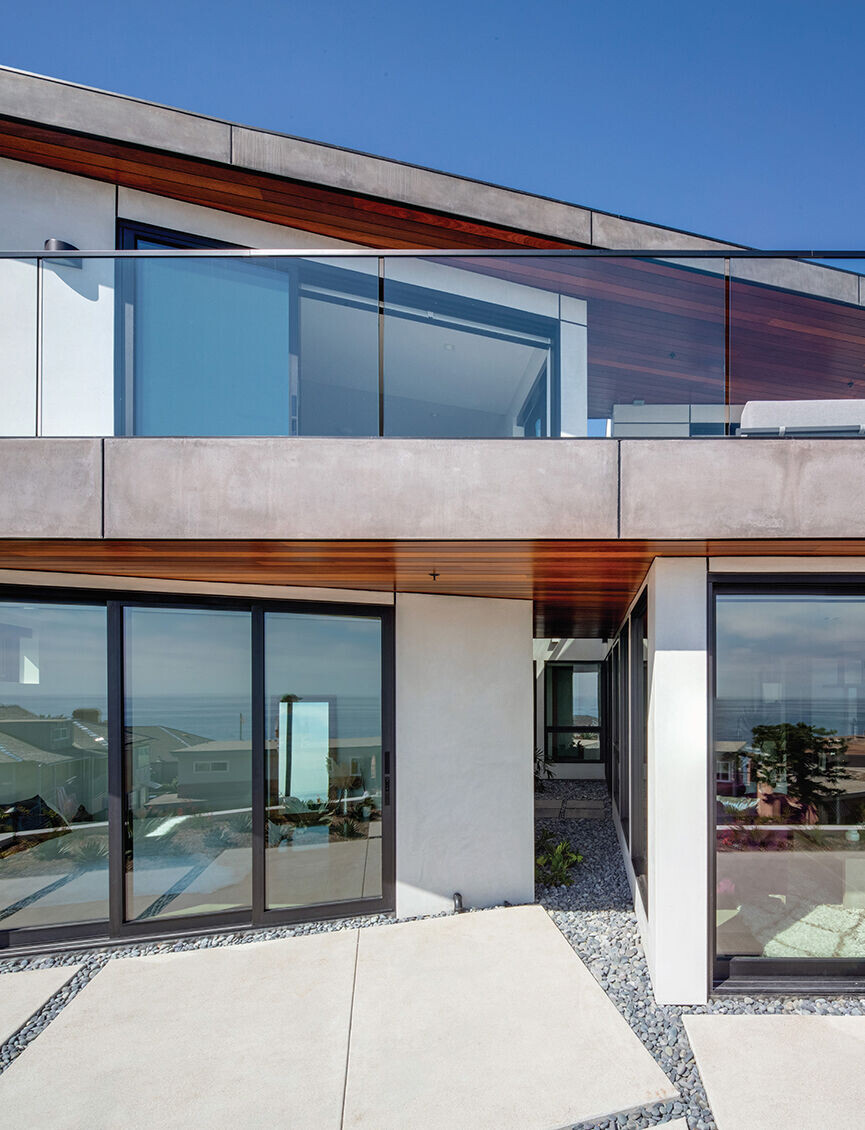 Employing the prefabricated BONE Structure system the couple's plan was laid out across a 5' by 5' grid of light gauge steel columns and beams that join with ¼" screws. While convenient and regulated, the grid also posed unique challenges on a site with angled property lines, and neighboring views to the ocean to be preserved. However, with some innovative tailoring of the BONE system, a form and structure emerged that solved the challenges gracefully and aesthetically.
The duplex is organized as two facing "L"s surrounding a central courtyard that brings light deep into the building. The lower floor includes 2 garages, the smaller, 2 bedroom unit, and the entry and art studio for the "owner's unit." The upper floor provides a generous master bedroom suite with gym facing the ocean, a great room living area, storage and utility space, and two guest bedrooms over the garages. Upper floor decks and outdoor living spaces on the ground plane offer moments of relief and help to ensure the interior is well lit and visually connected to the site.
Once the core grid of columns, beams, and frames was erected an additional layer of SIP panels for the walls and roof was applied. Windows and doors were installed and a dense layer of spray foam insulation applied to the roof and walls providing both water and air protection, as well as a significantly higher R-value than typical residential construction. Over the foam layer a palette of skin materials were applied including smooth plaster and ironwood siding chosen to articulate the building forms, masses, and organization.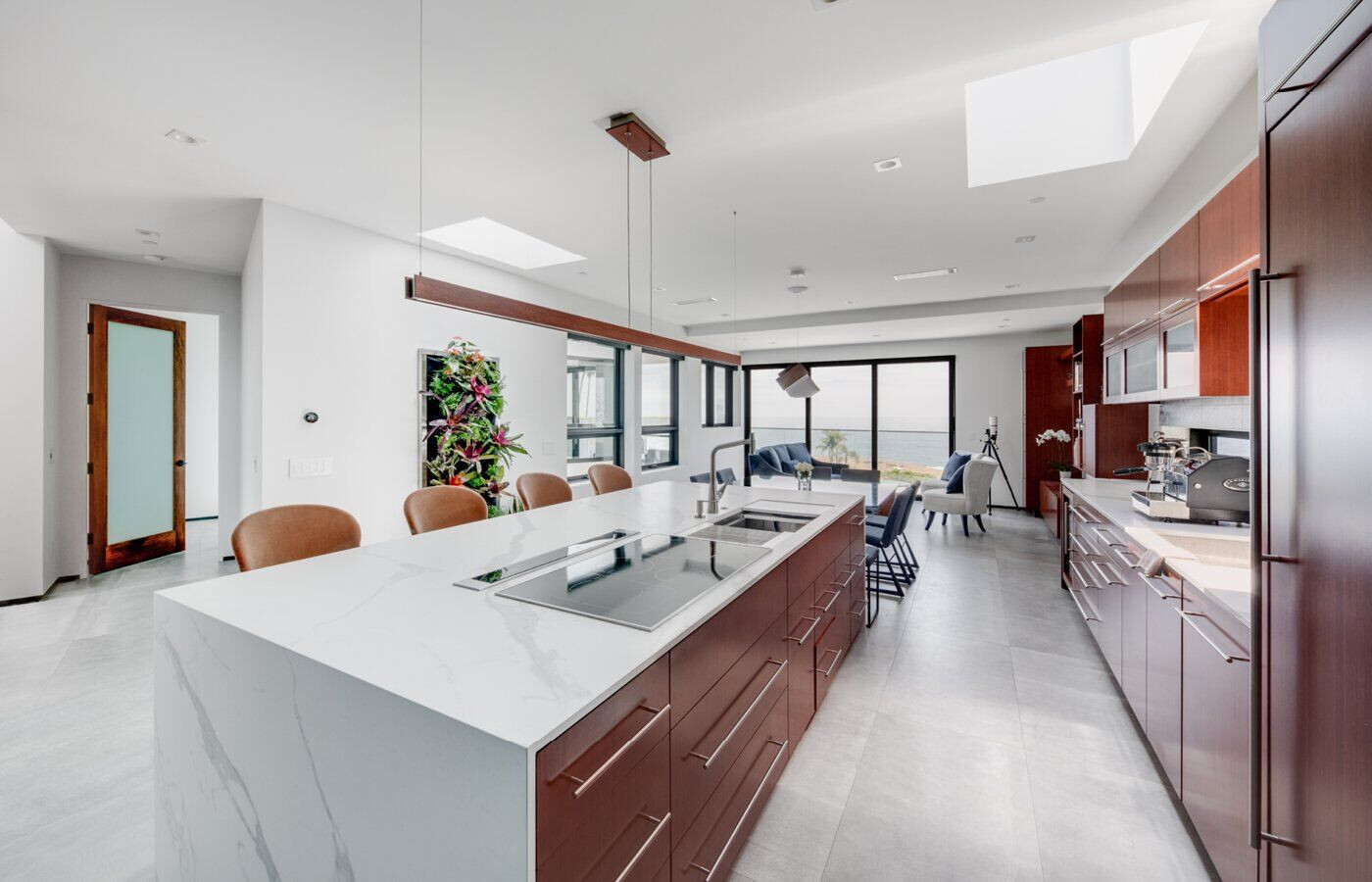 There's a lot packed into this special building – a unique structural solution and a robust, energy-saving envelope, a significant living space program and an abundance of outdoor spaces. Together they conspire to create a distinctive living experience, regulated and informed by the prefabricated system that defines the building envelope, informed by the special site, the proximity to the sea, and the unique couple whose vision for a new way of living has found form and substance.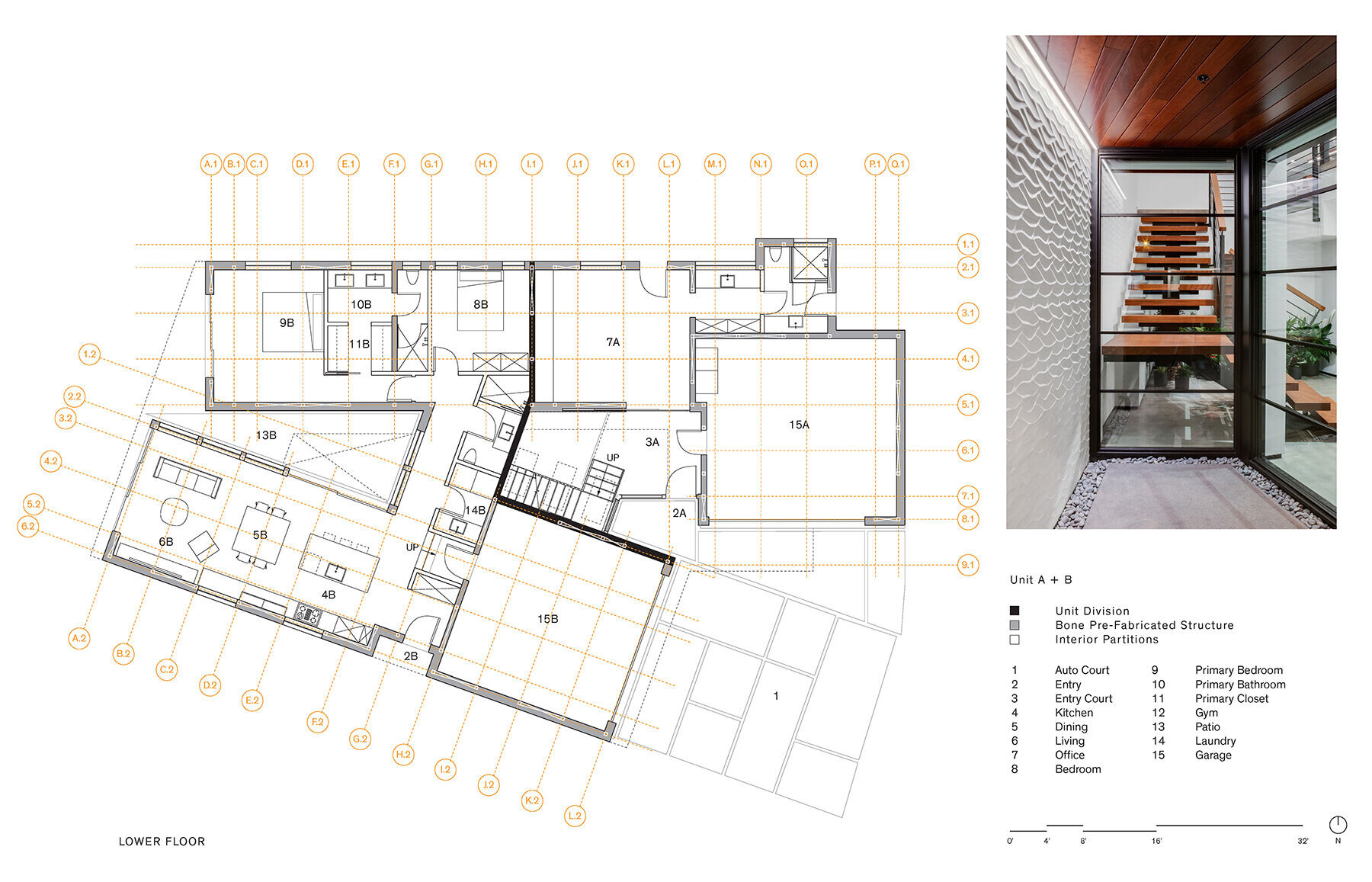 Material Used :
1. Western Aluminum – windows and doors
2. BONE Structure – prefabricated structural system and building envelope