Located at the intersection of several major axes of Lyon, the headquarters of the Confederation of crafts and small building companies inscribes its long facade of black polished concrete in a rectilinear urban sequence. The northern end of this 12,000 m² tertiary complex tapers into an expressive and sharp prow.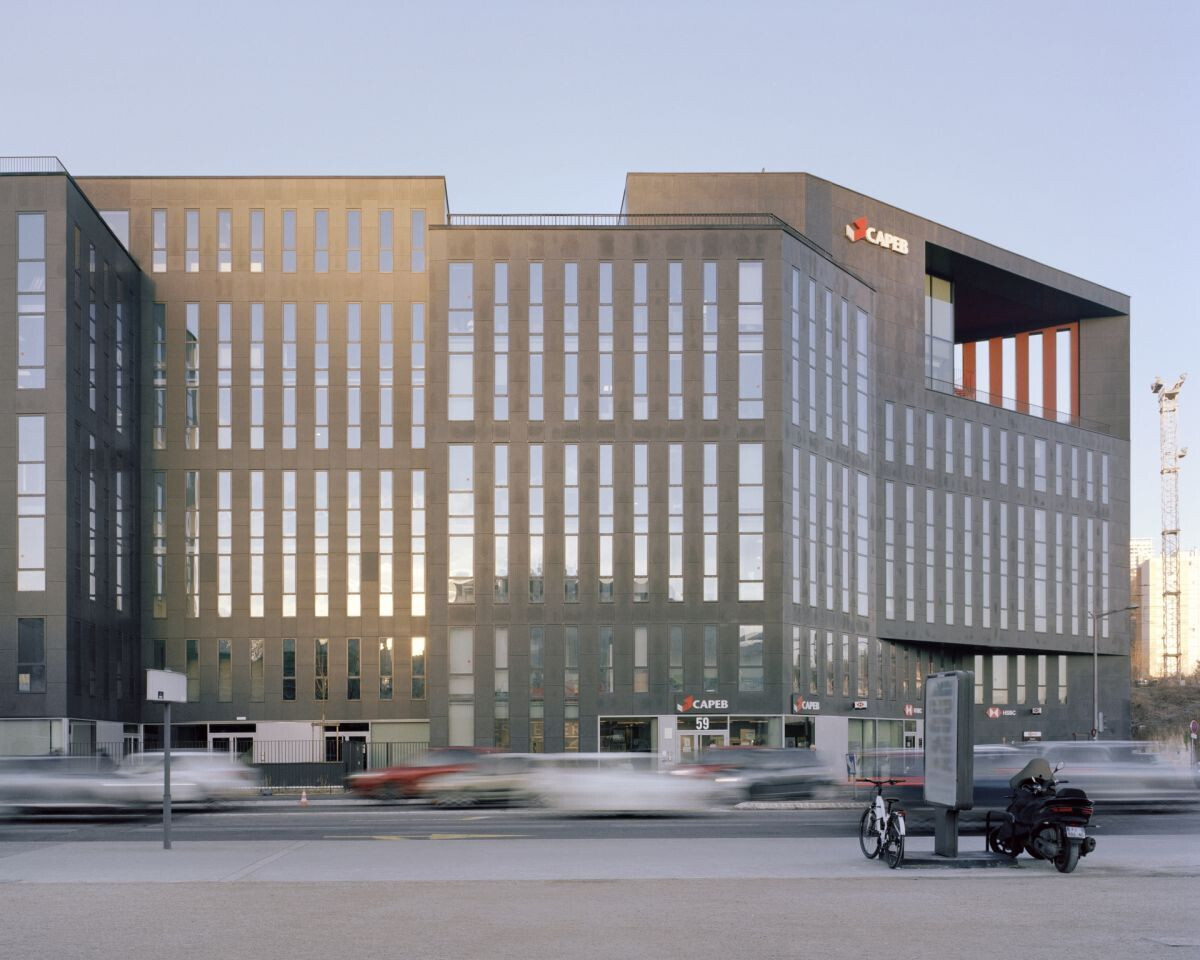 The building is fragmented into five large staggered volumes and punctuated by two caesuras. This interplay of shapes breaks linearity, energizes the composition and brings more natural light into office spaces. Thanks to this cutout and the variations in height, the 80 m long monolith never seems massive.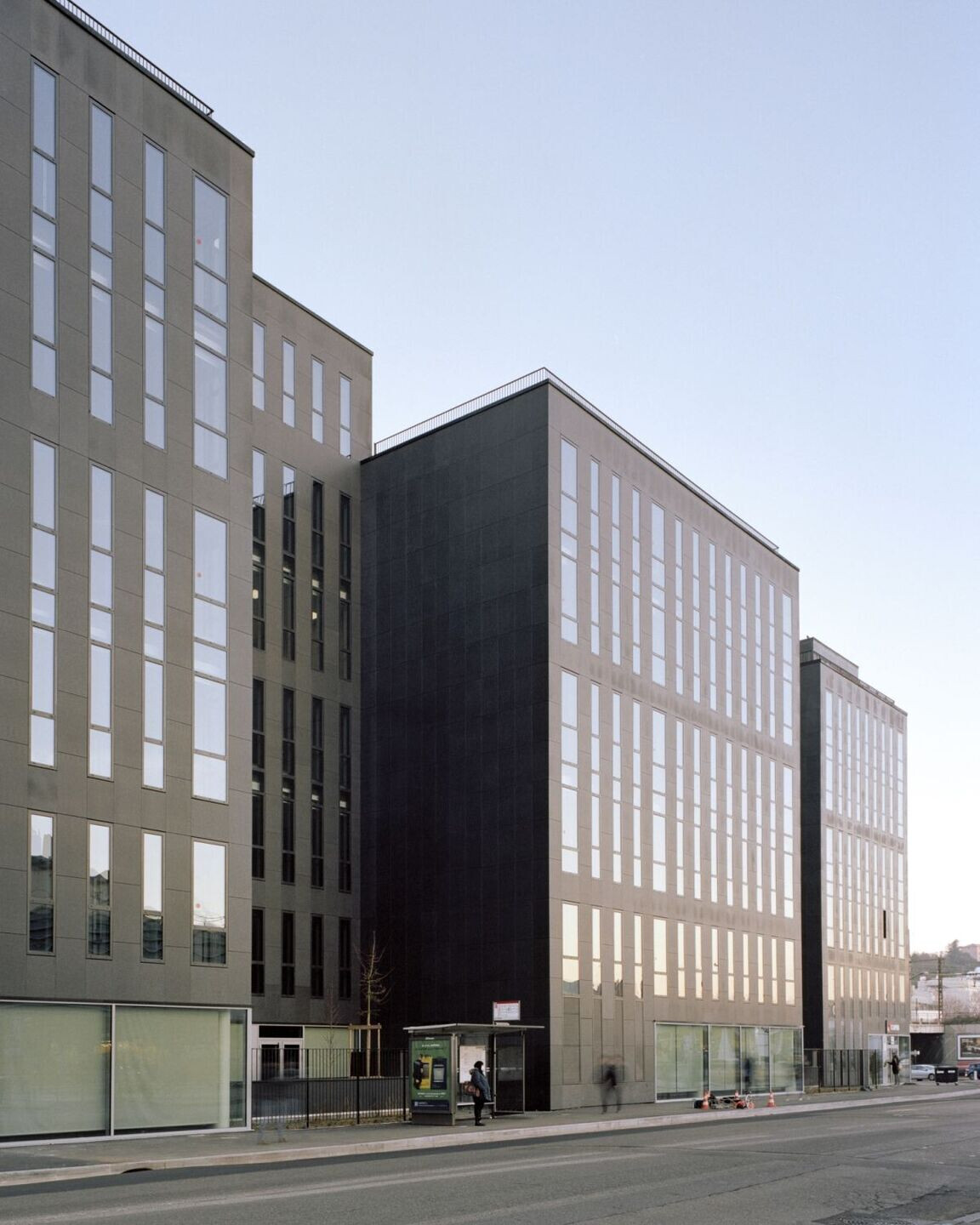 Largely open to the outside, the base accommodates shops. The many vertical windows positioned flush with the concrete emphasize the rigor of the architectural composition.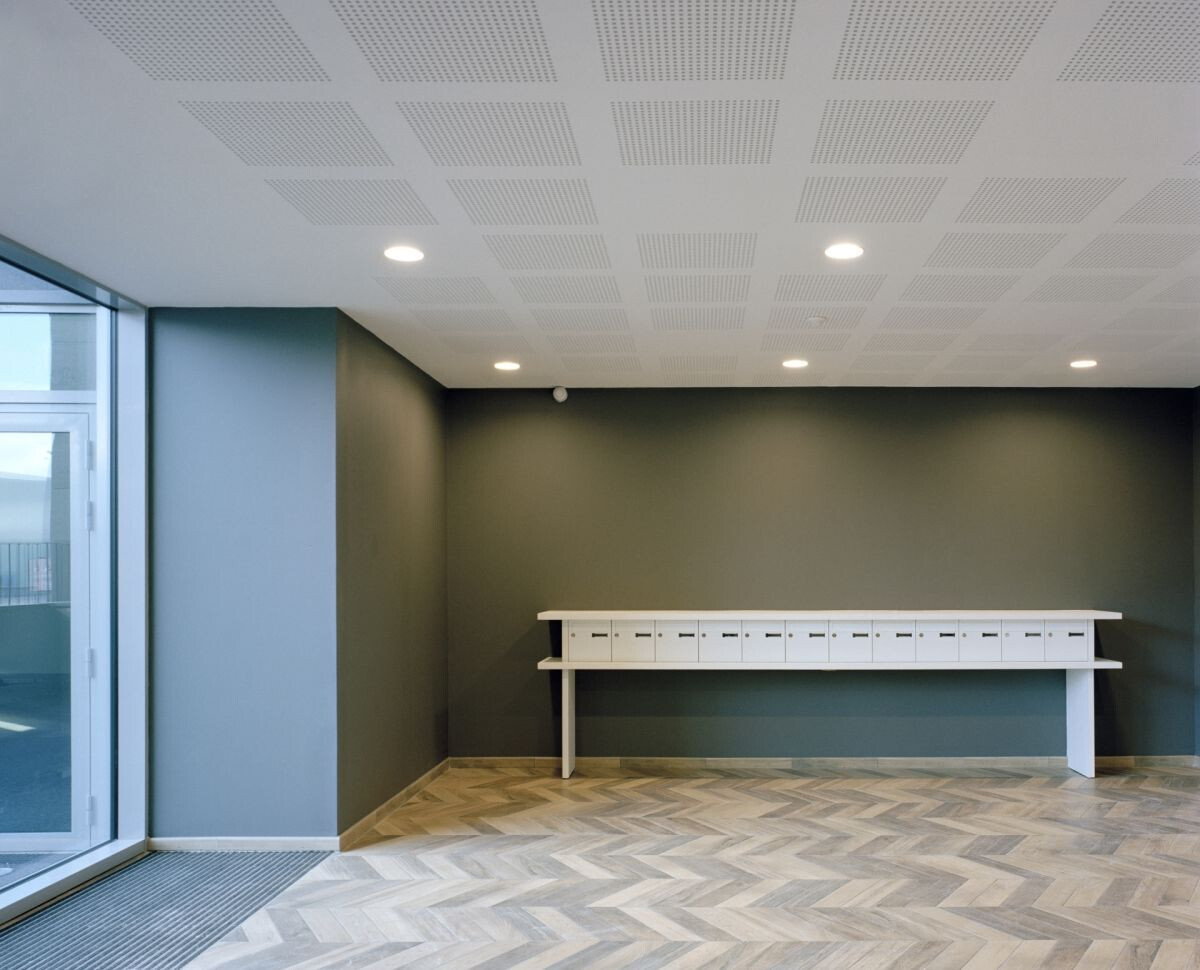 Cleared of all technical equipment and vegetated, the roofs are treated as a fifth facade. Their lower parts can accommodate staff for moments of relaxation, as can the panoramic belvedere that sits atop the bow of this new showcase of building craftsmanship.