The luxury of the house is in the nature, the intention of the house was to evoke the peace of the environment through durable materials that would age naturally with the environment.
Architecturally, it is developed in two main volumes, which timidly show themselves as a piece sculpted in concrete, brick and large windows within a forest of Maples that surround them.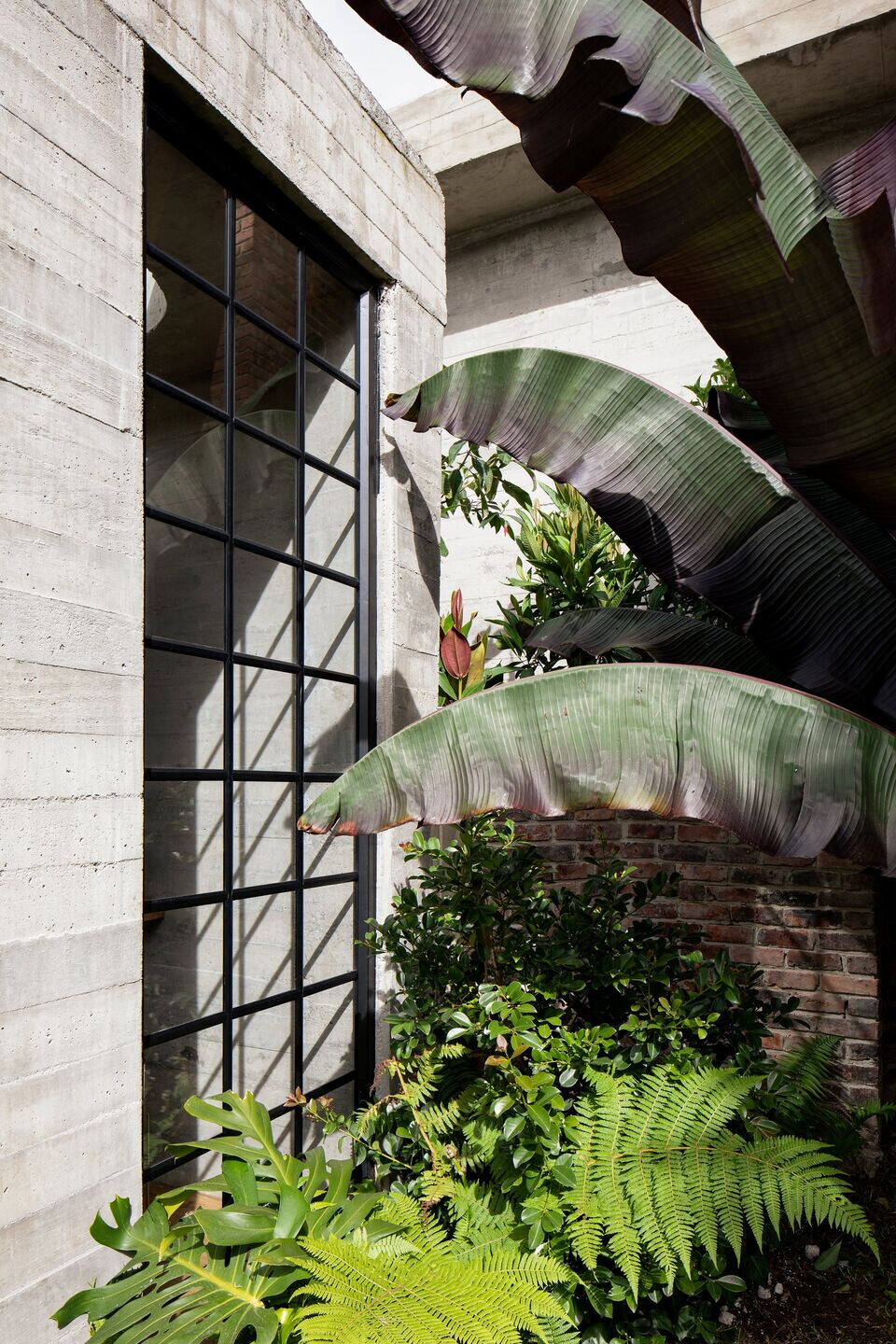 The private volume contains 2 rooms for guests and each one has a private bathroom, at the end of the large corridor that connects the rooms we find the main room, with large windows imitating a glass box and a bathroom with a private patio evoking the feeling of nature sanctuary.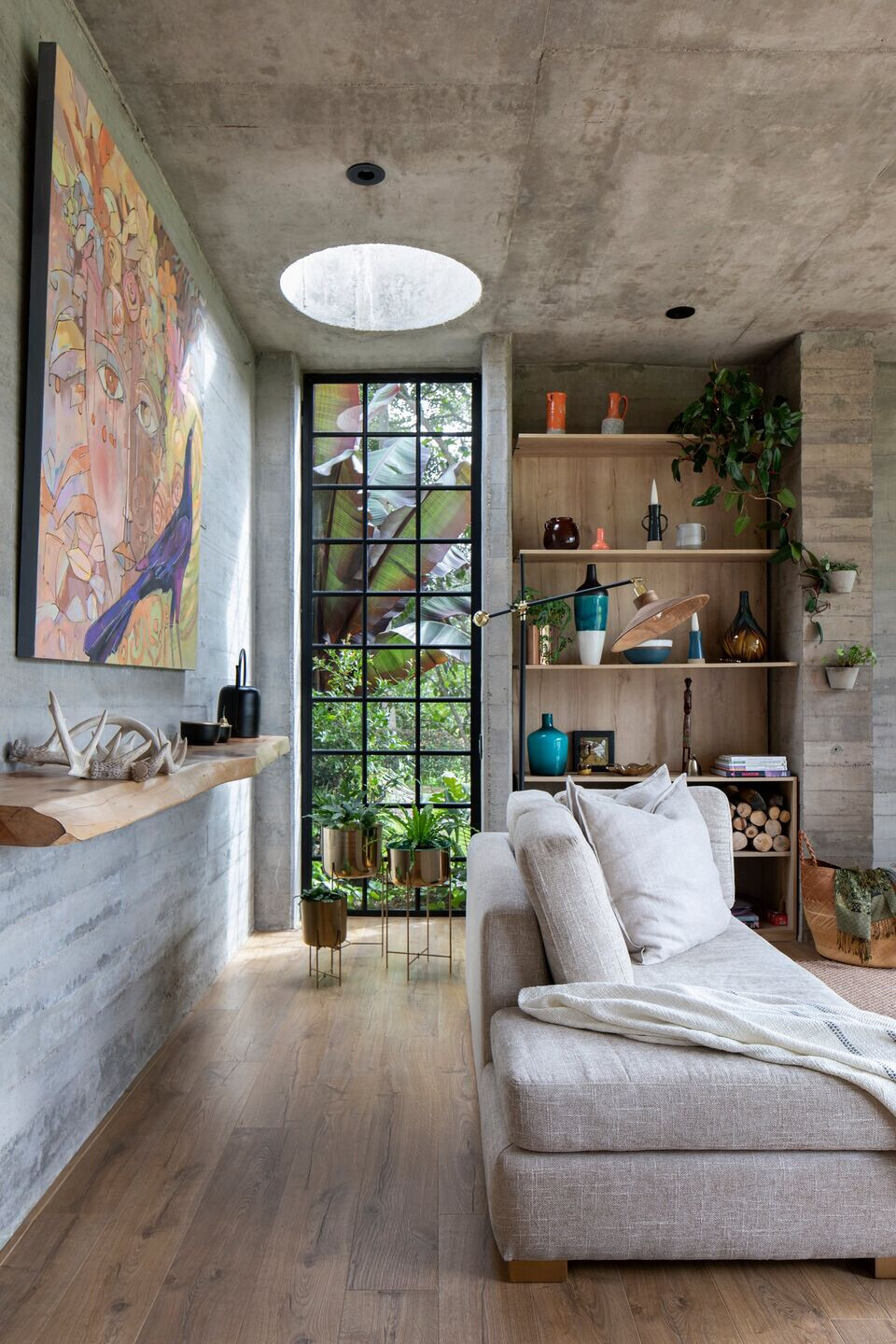 For the designer it was very important that all the spaces of the house had direct connections with nature and natural light, either through floor-to-ceiling windows or through skylights that allow the light to enter.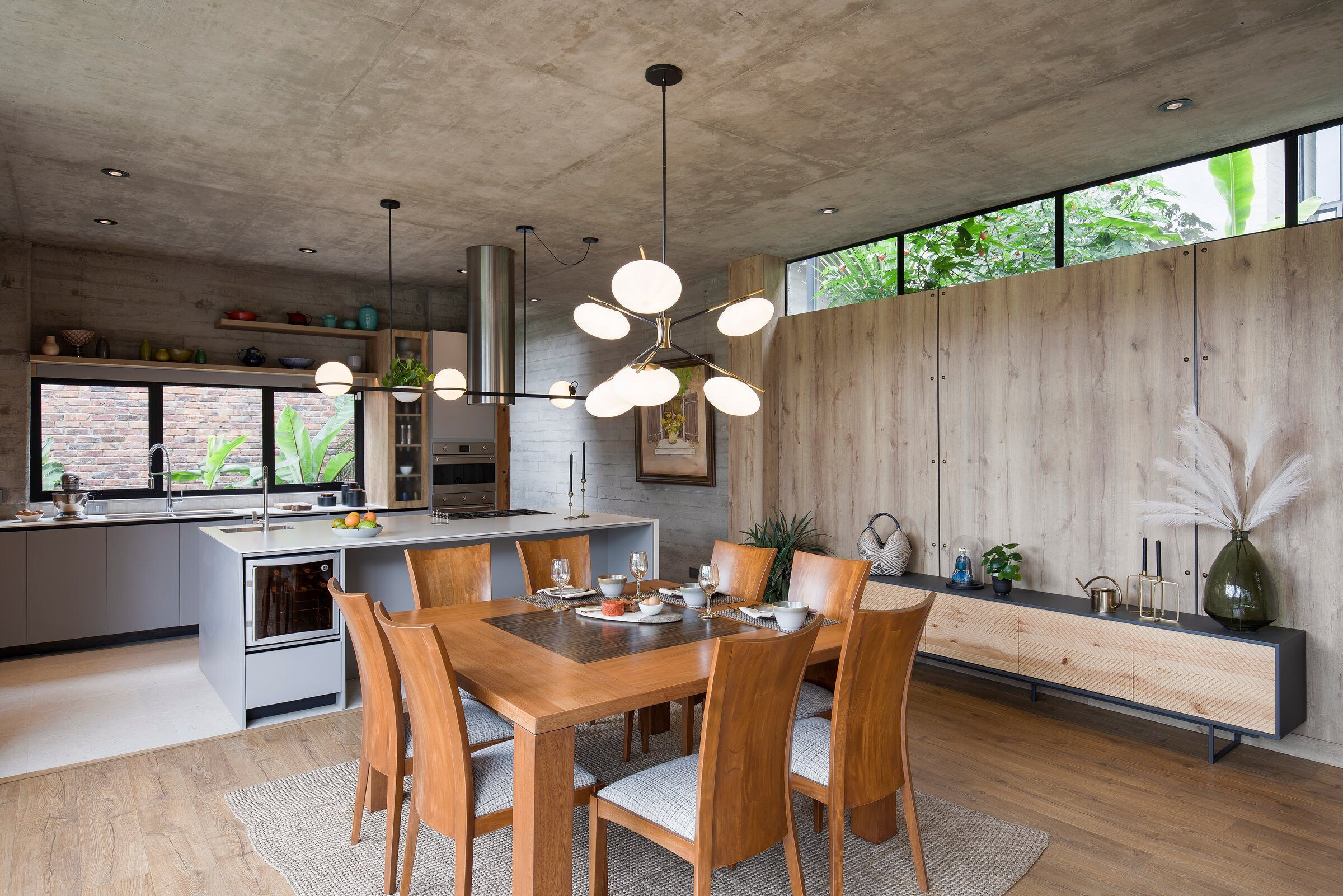 The two volumes are connected on the side by a long restful staircase that allows to enjoy the journey through a large circular window that overlooks the gardens.
At the end of the stairs the study rests as space to communicate with the main garden of the house and invites you to disconnect from the dynamics of everyday life.
Finally, crossing a small corridor that becomes giant due to the landscape it offers with its large window, we find the social area, a space of just over 80m² which contains all the activities that bring the family together; the kitchen as the central axis of activities and meetings, a modern kitchen but that at the same time does not feel timeless in the style of the house, a warm, simple and modern dining room and living room, and above all, all these spaces arranged towards the landscape,always connected with nature.
Team:
Lead Architect: Julian Otalora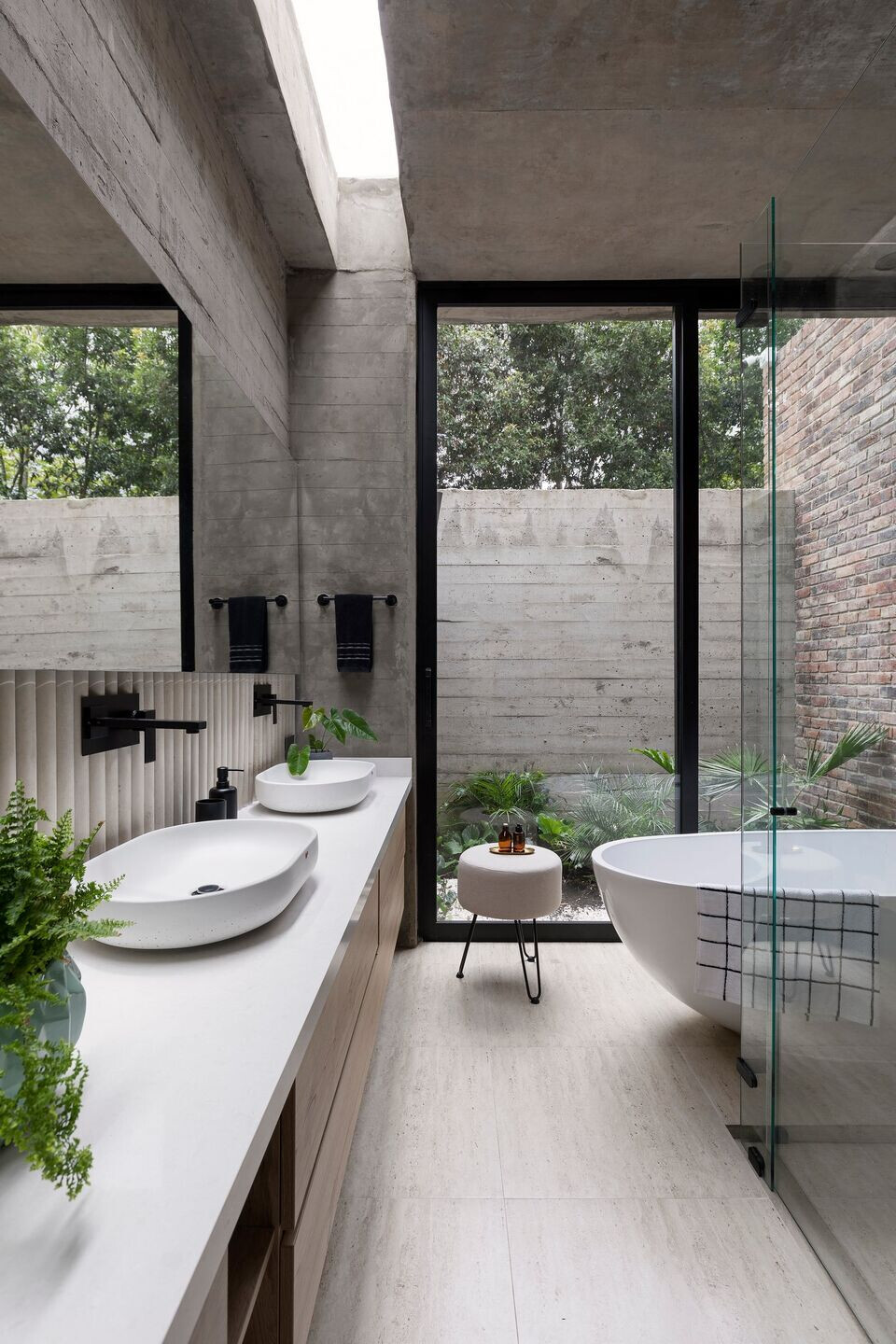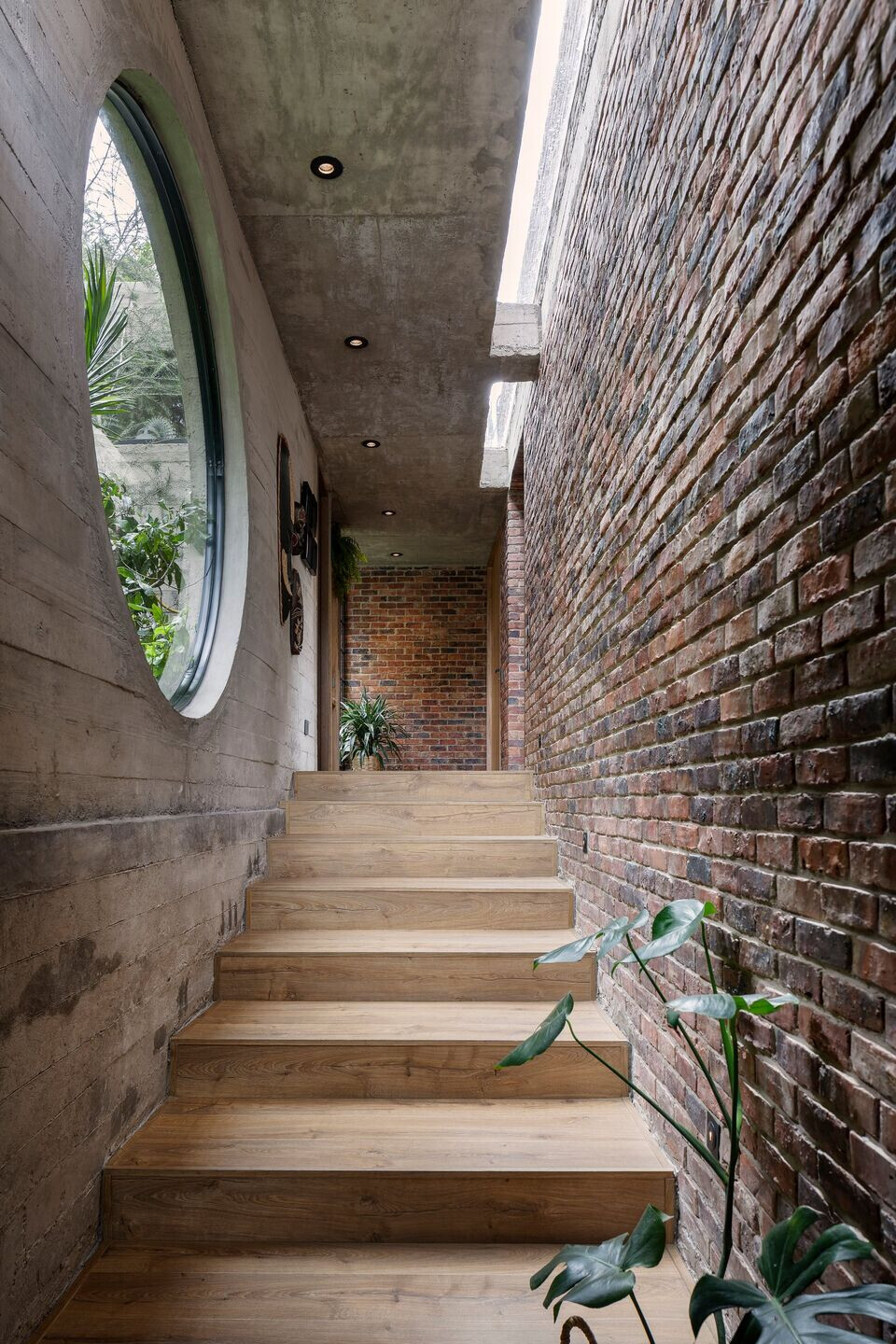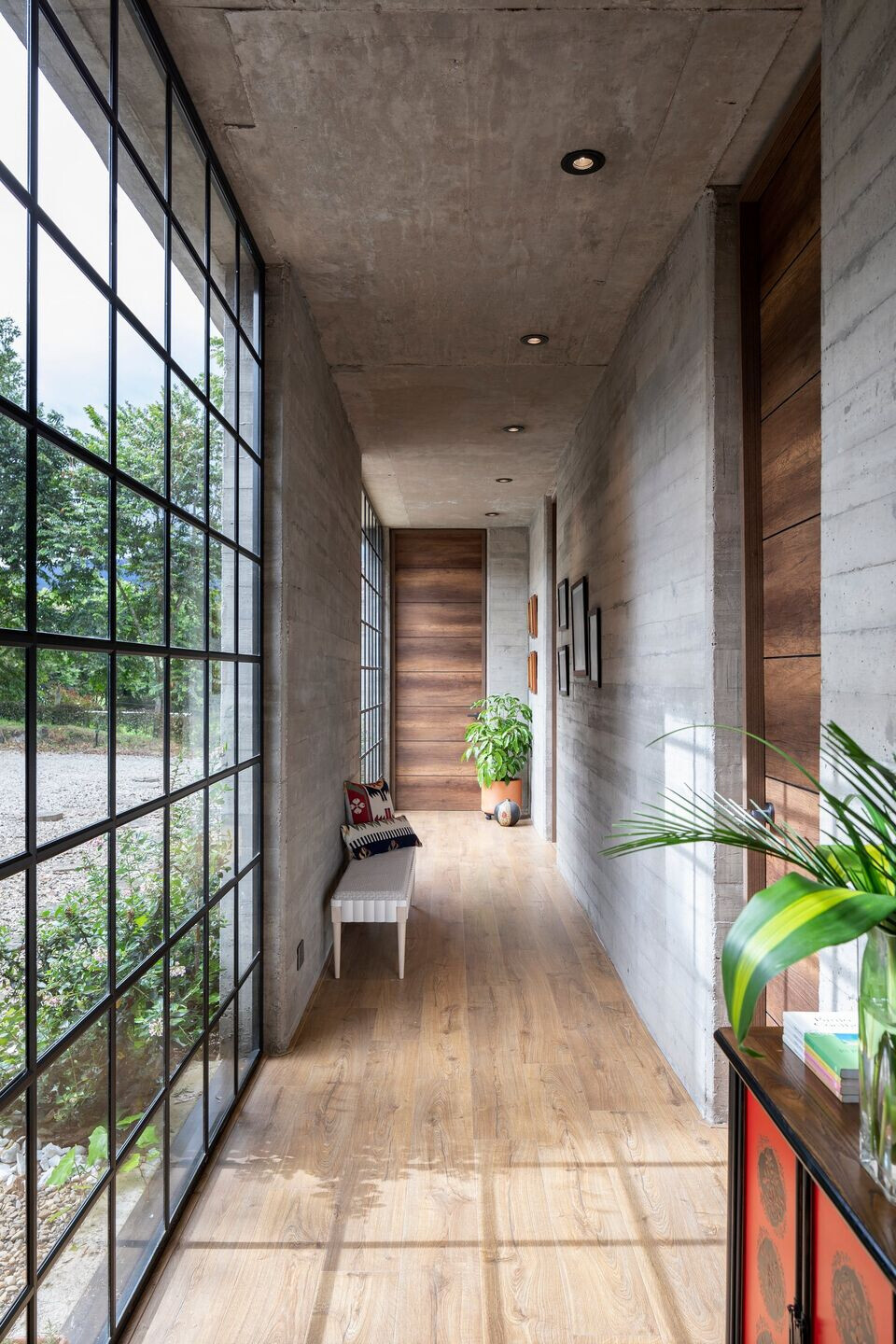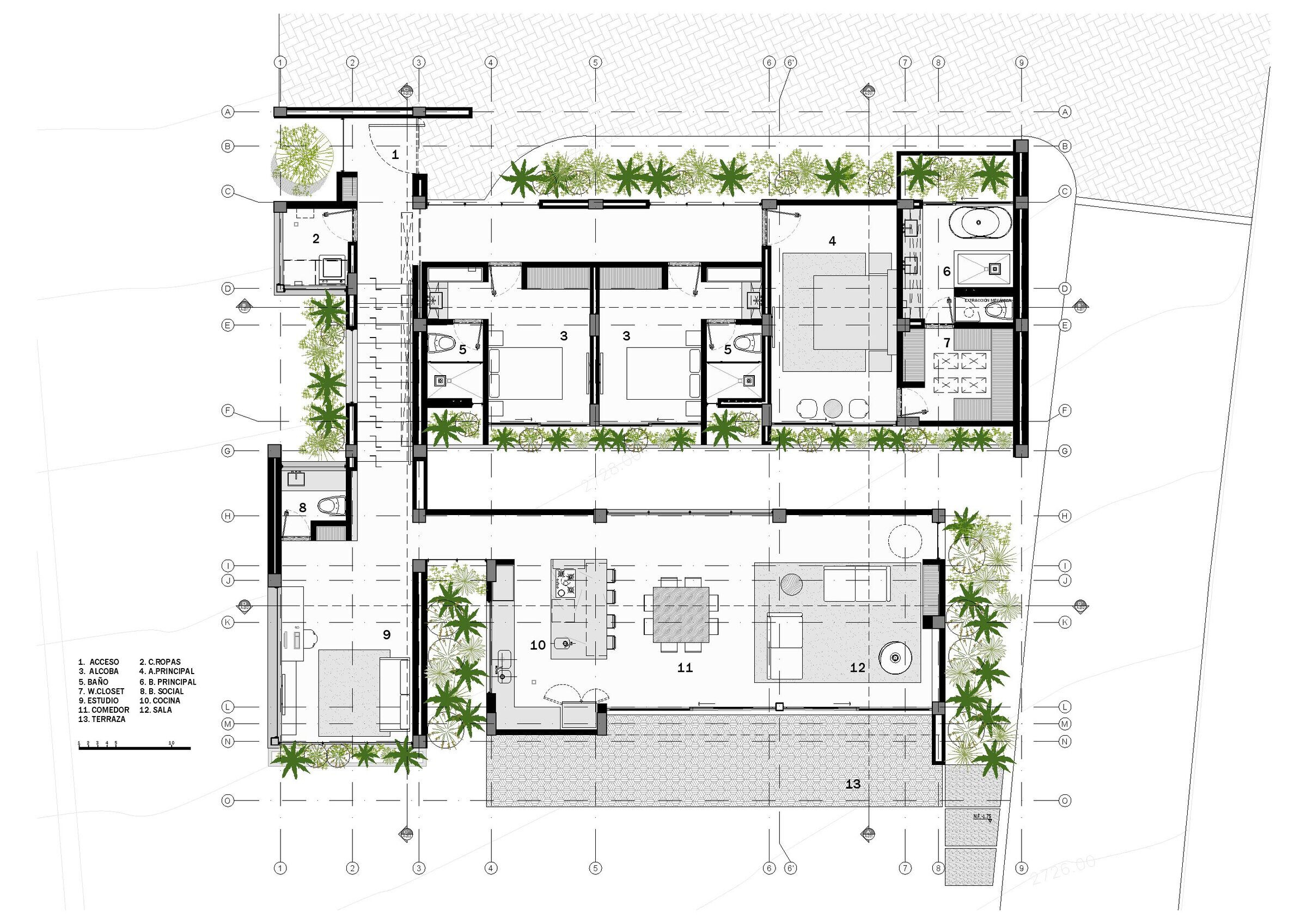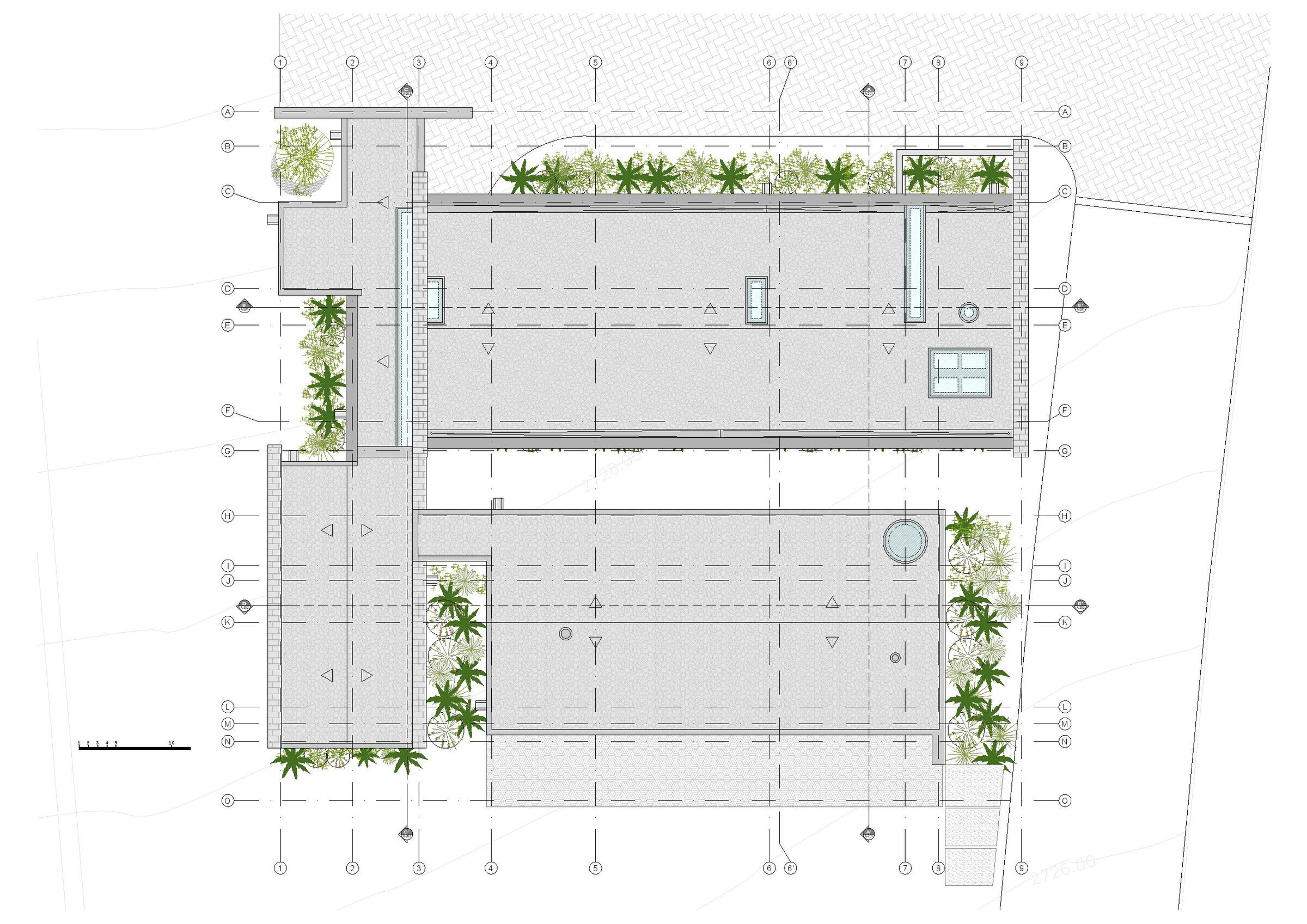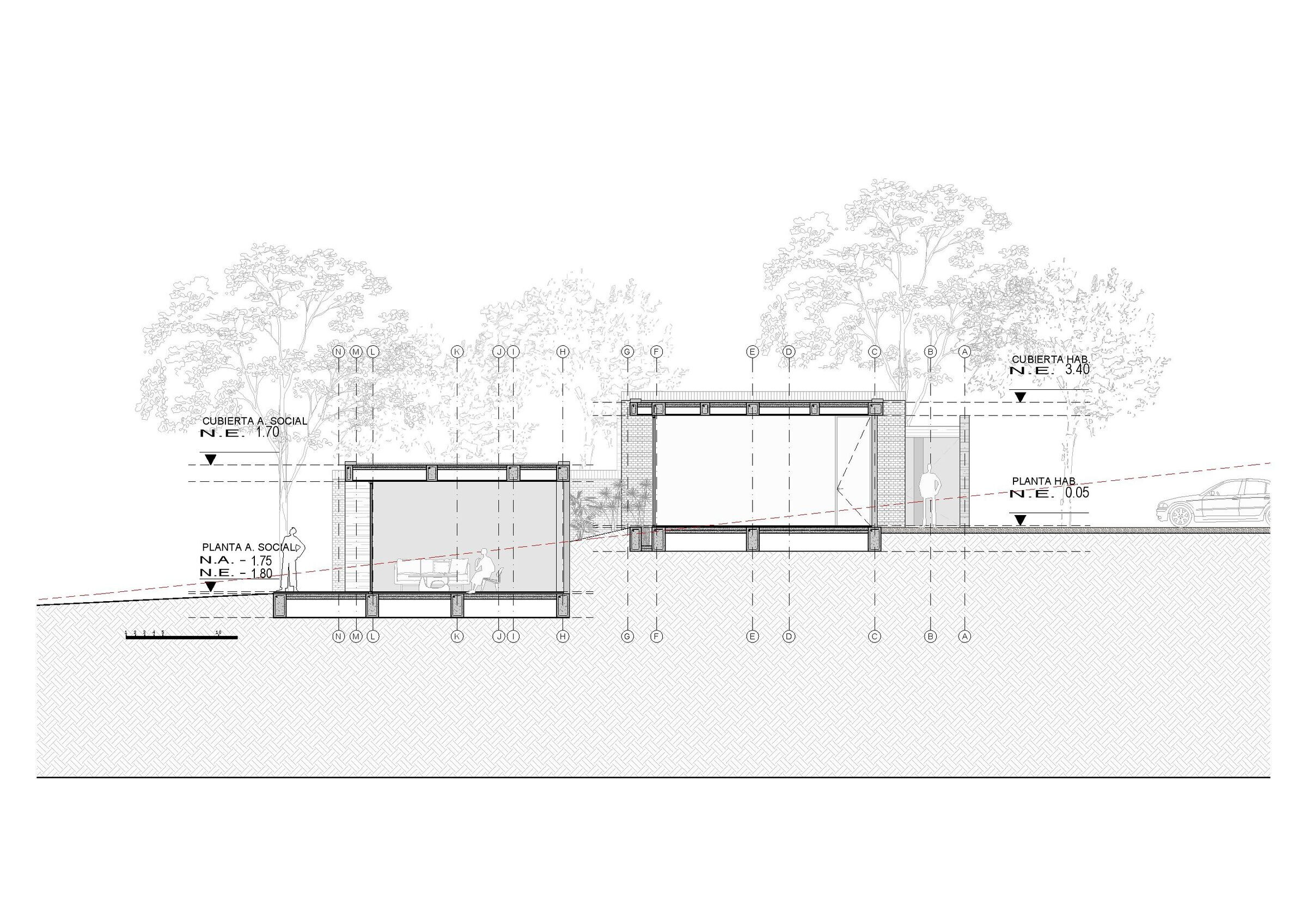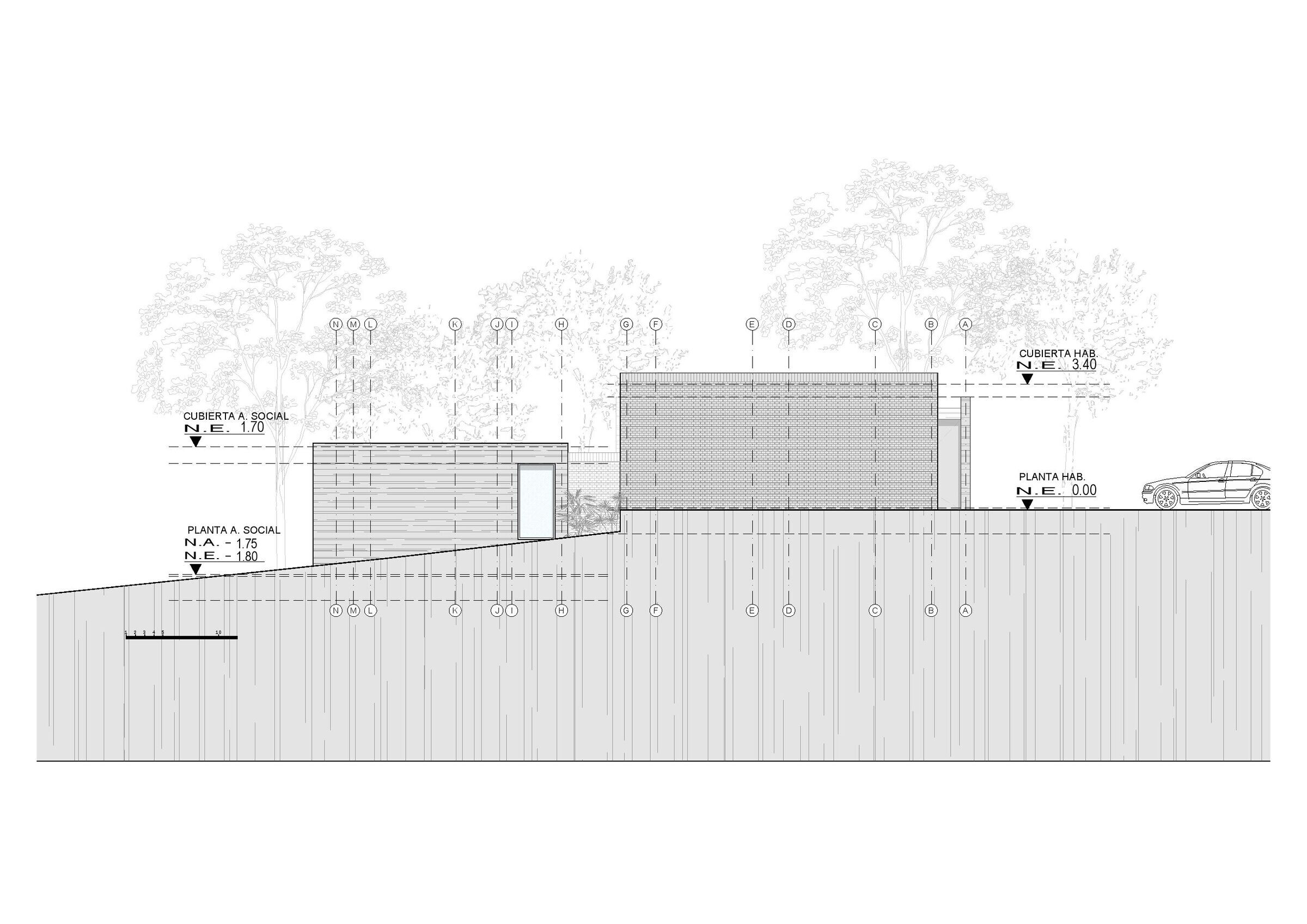 Material Used:
1. Facade cladding: Architectural Concrete, Concrete, ARGOS
2. Flooring: Natural Classic Oak Laminated Floors, JALBORNOZ
3. Doors: Melamine Face Boards, PELIKANO
4. Windows: Aluminum Strct. black mate finished, 3+3mm Tempered Glass, RGVIDRIOS
5. Roofing: Architectural Concrete, Concrete, ARGOS
6. Interior lighting: Recessed LED Lighting, HIGHLIGHTS
7. Interior furniture: Melamine Face Boards, PELIKANO
8. Kitchen Appliances: Stove, Oven, Microwave and Dishwasher, SMEG / Hood and Island Faucet, FRANKE / Main Faucet, MOEN / Garbage Disposer, KITCHEN AID.
9. Kitchen Counter Top: Just White Ref., NEOLITH
10. Bathrooms Counter Top: Organic White Quarztone, GRAMAR
11. Bathrooms Sink: Tulum White Sink, KONKRETUS
12. Kitchen Flooring: Durango Bone Tile, PORCELANOSA
13. Bathroom Backsplash: Concrestone C2 White and Green, BLENDCONCRETE