The renovation project took place in one of the houses designed by Jorge Zalszupin, a Polish-born Brazilian architect who became an icon of Brazilian modernism.
​The house was in its original state of construction, but not fully in line with the project designed by Jorge Zalzupin, due to some changes during the construction process. Thus, the renovation aimed to reproduce and respect the original design in its layout, in addition to using materials and coverings from that time, in order not to detract from the style of the residence.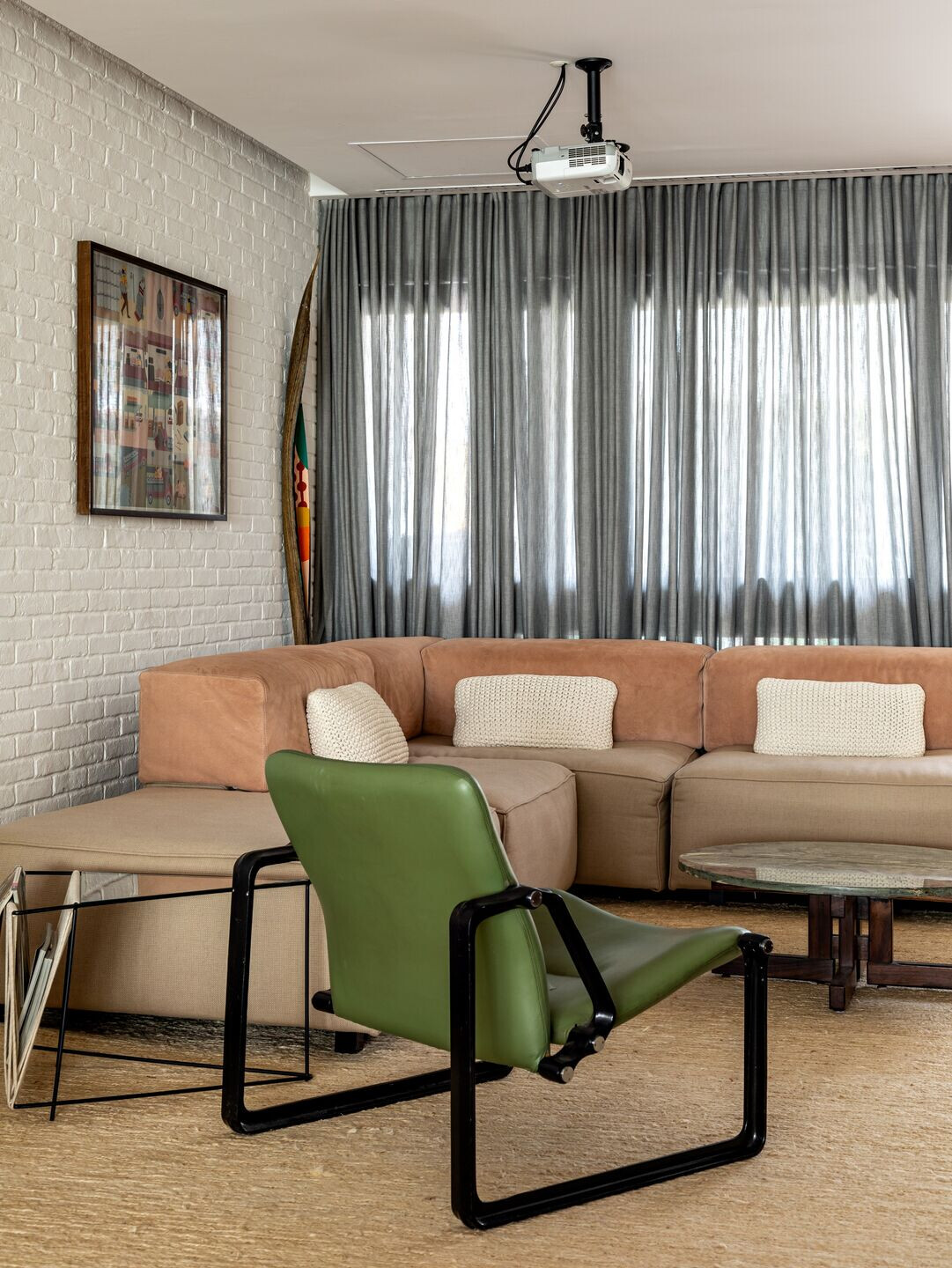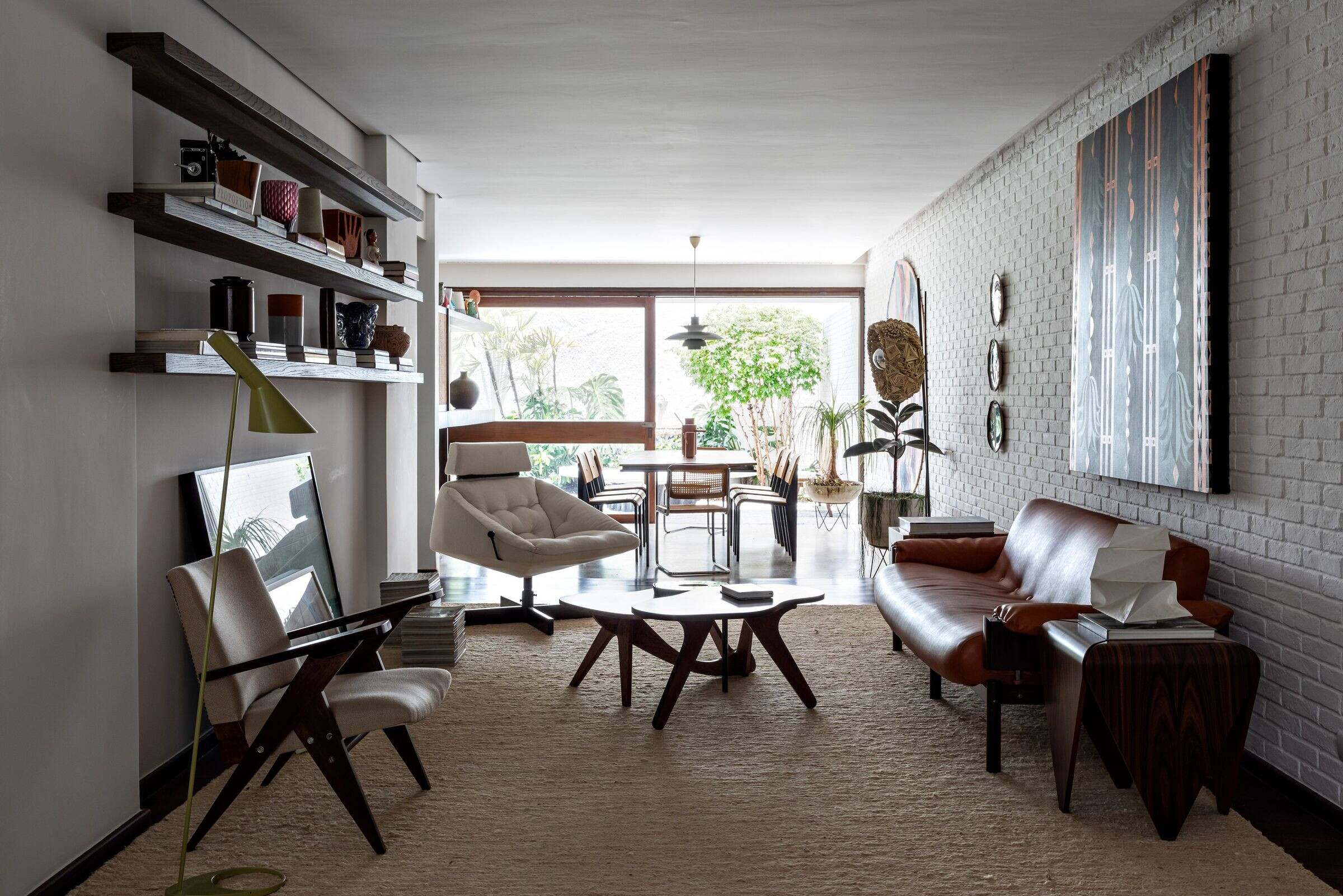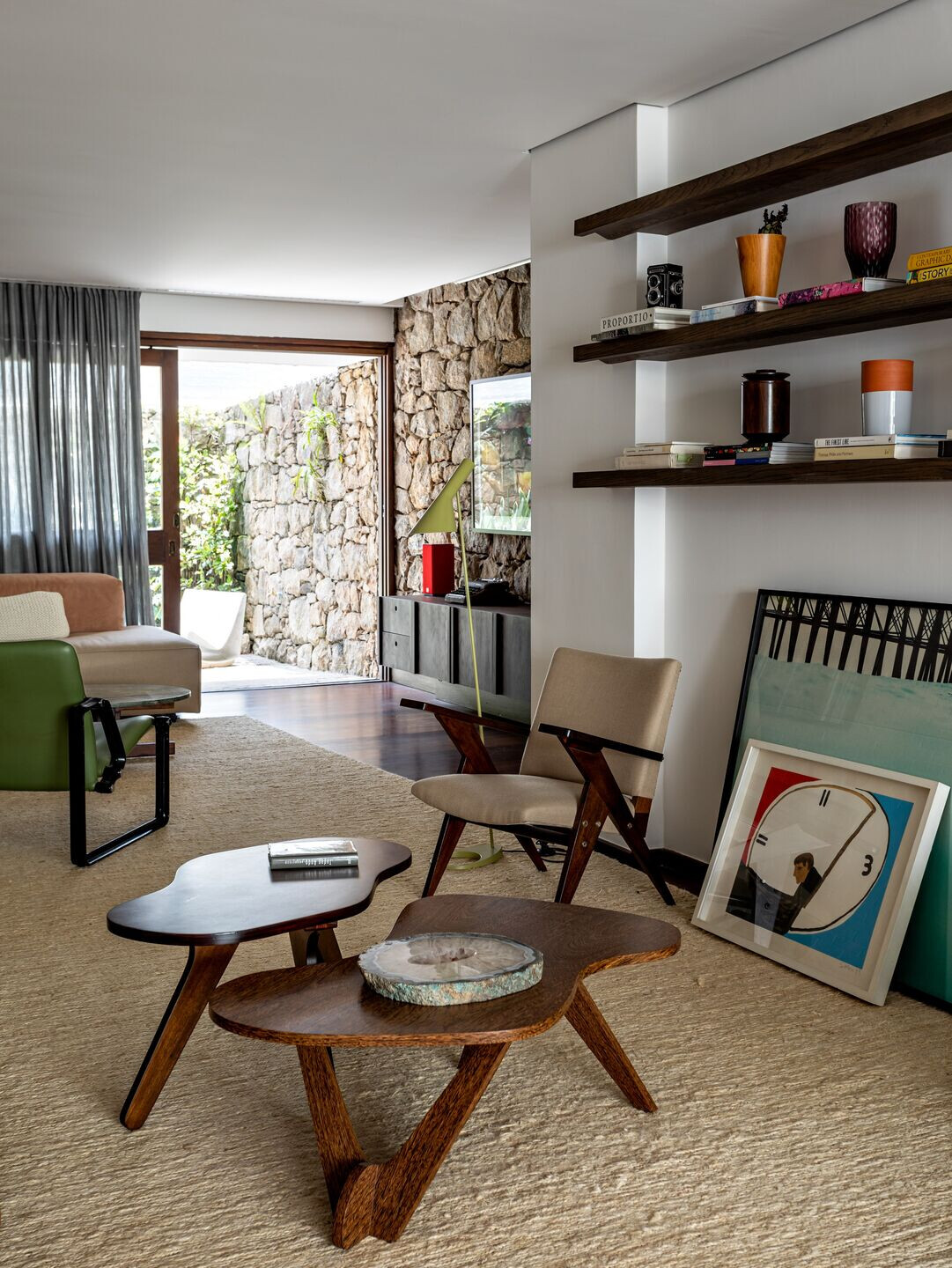 ​In addition to the affective relationship with the house, the process of studying the original designs and understanding their initial solutions to apply them had been a huge pleasure for the architects. Without any extraneous style that interfered with the existing result, the wooden floors on the ground floor were preserved and the new cumaru floor on the upper floor was dyed to achieve the same tone as the original wood. The slate floor present in some areas on the ground floor was replaced by a light hand made terrazo, bringing greater clarity to the space. It is important to emphasize the decision to use the hand mande terrazo made up with river pebbles (existing in the house), as it was widely used in the 1960s, when the house was built.