Social interaction impacts health later in life more than even some genetic factors. The Center at Belvedere, a community center for senior adults, provides programming and a welcoming environment to promote social engagement, physical and emotional well-being, civic involvement, creativity, and lifelong learning as part of a daily path to healthy aging. The Center offers more than one hundred programs every week including classes and symposia in the fine arts, performing arts, health and fitness, politics and travel, and also hosts numerous support groups addressing the myriad issues our senior community faces.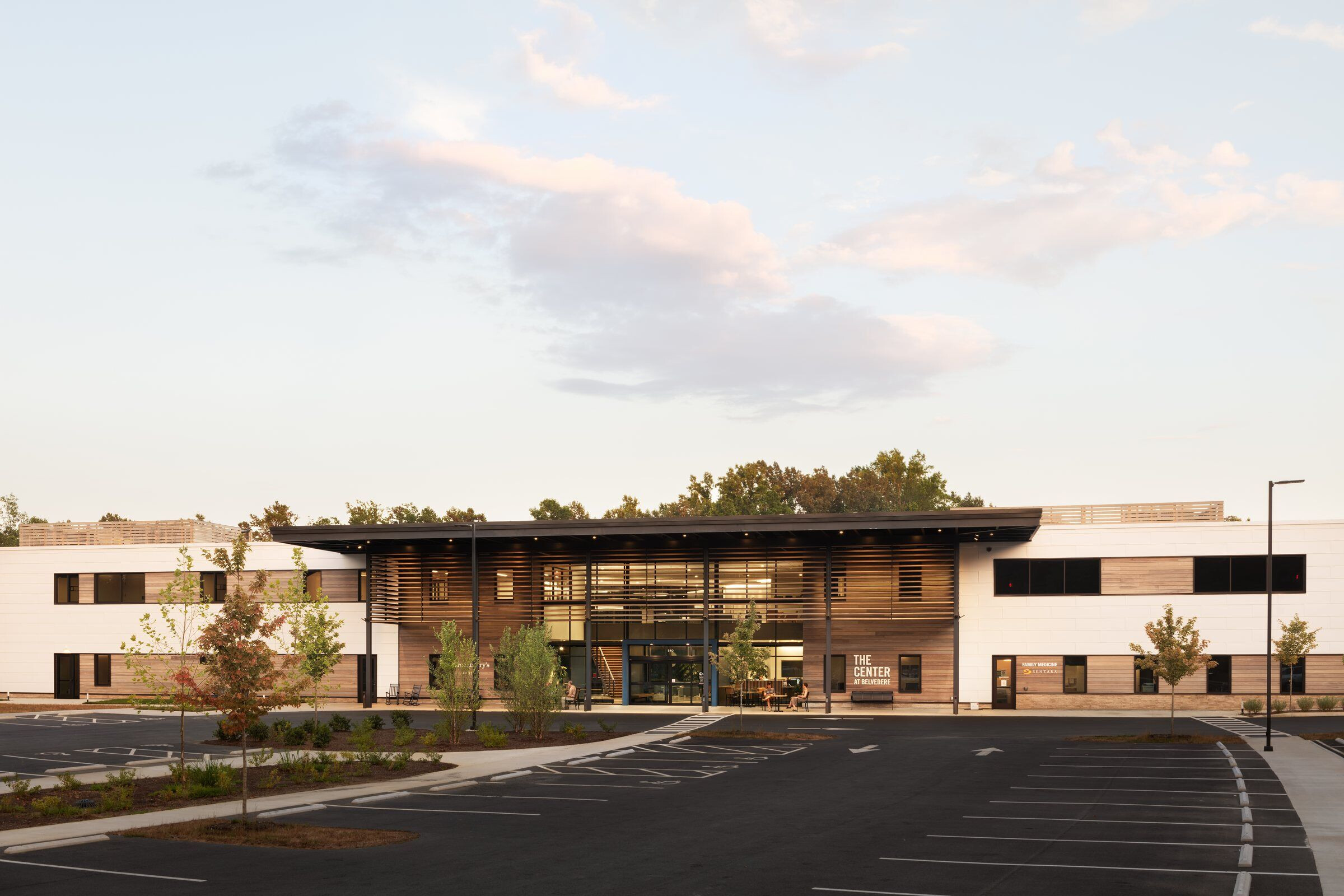 Design and construction of The Center was a ten-year community effort that engaged with users of the former facility to learn what was lacking and what opportunities lay ahead, with a community health provider to plan an on-site health clinic, with local transportation agencies to ensure bus service to the facility, with local politicians to secure partial construction funding and with community philanthropists to educate them on the value of such a forward-looking facility.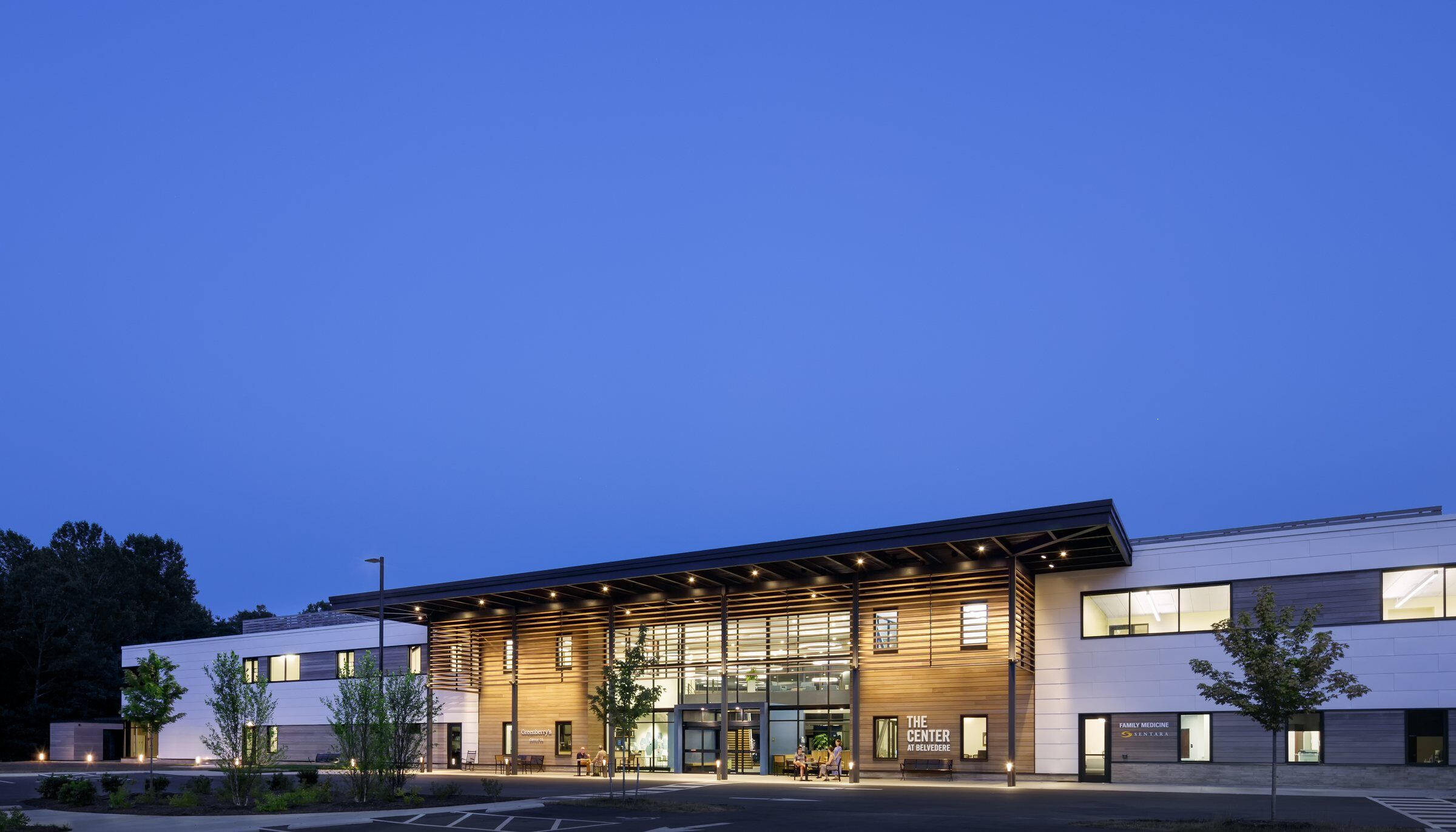 The Center is a long, narrow building stretching across a hillside, welcoming guests through its two story portico and offering shade under a broad back porch and open outdoor spaces overlooking a pond and woods beyond.
Entering the two story atrium, The Center's layout is quickly understood with two wings radiating outward. As the social hub of the building, the atrium is ringed by a travel office, multiple informal seating groups and a coffee shop where guests and neighbors can pick up light fare or a cocktail to enjoy on the porch. And throughout the building, daylight streams into spaces that invite guests to meet, workout, explore or relax.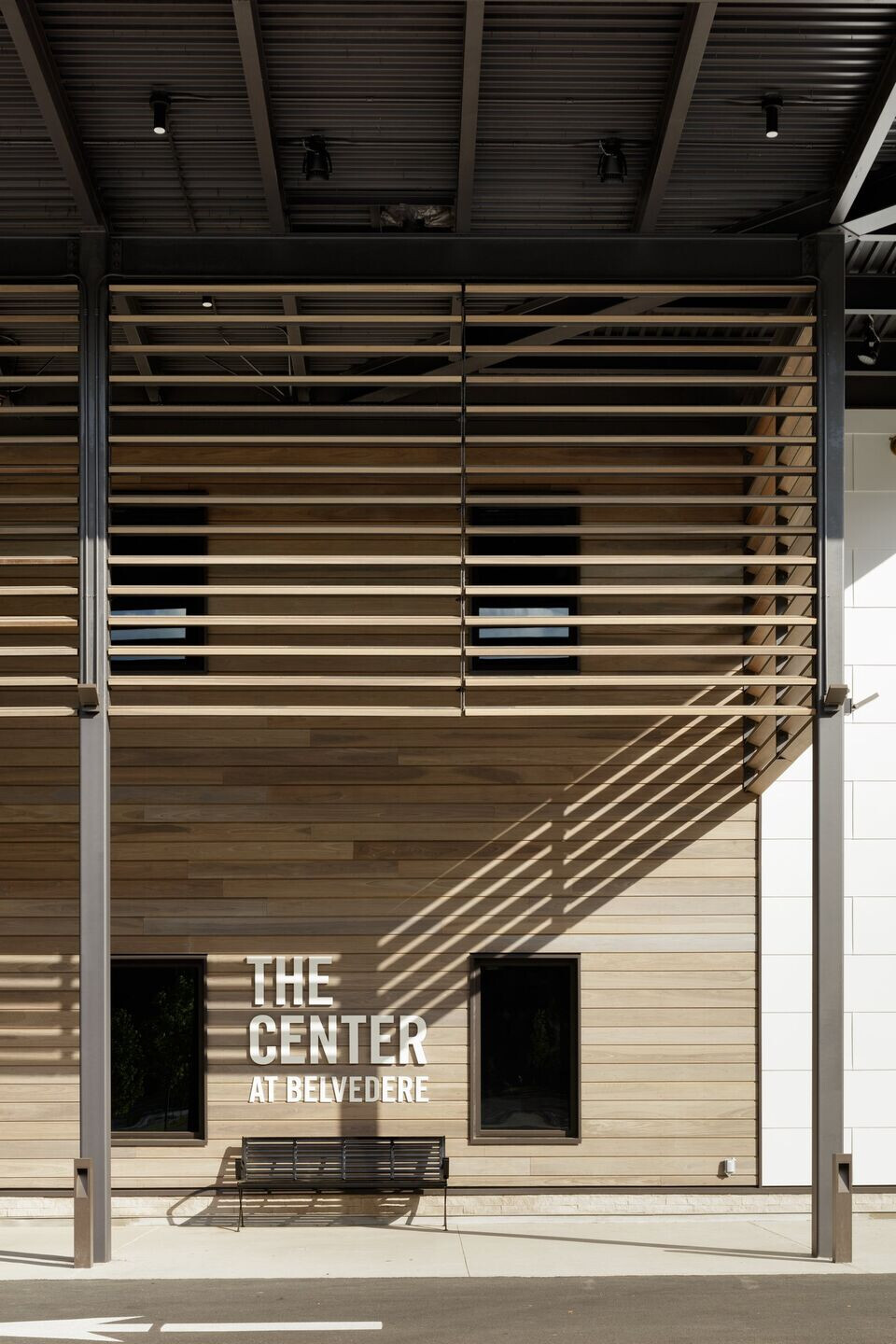 A vital resource designed and built with input from a multitude of stakeholders, The Center at Belvedere offers a model for healthy aging for all communities.
Team:
Matthews Development (Owner's Representative)
Barton Malow Company (General Contractor)
Lifespan Design Studio, LLC (Senior Center Design Consultant)
Circle Design Studio, LLC (Interior Design)
Pray Design Associates (Landscape Architect)
Dunbar, Milby, Williams, Pittman & Vaughn (Structural Engineer)
Staengl Engineering (MEP Engineer)
Timmons Group (Civil Engineer)
Randy Burkett Lighting Design (Lighting Design)
Acoustical Consulting Services (Acoustician)
Iconograph (Signage + Graphic Design)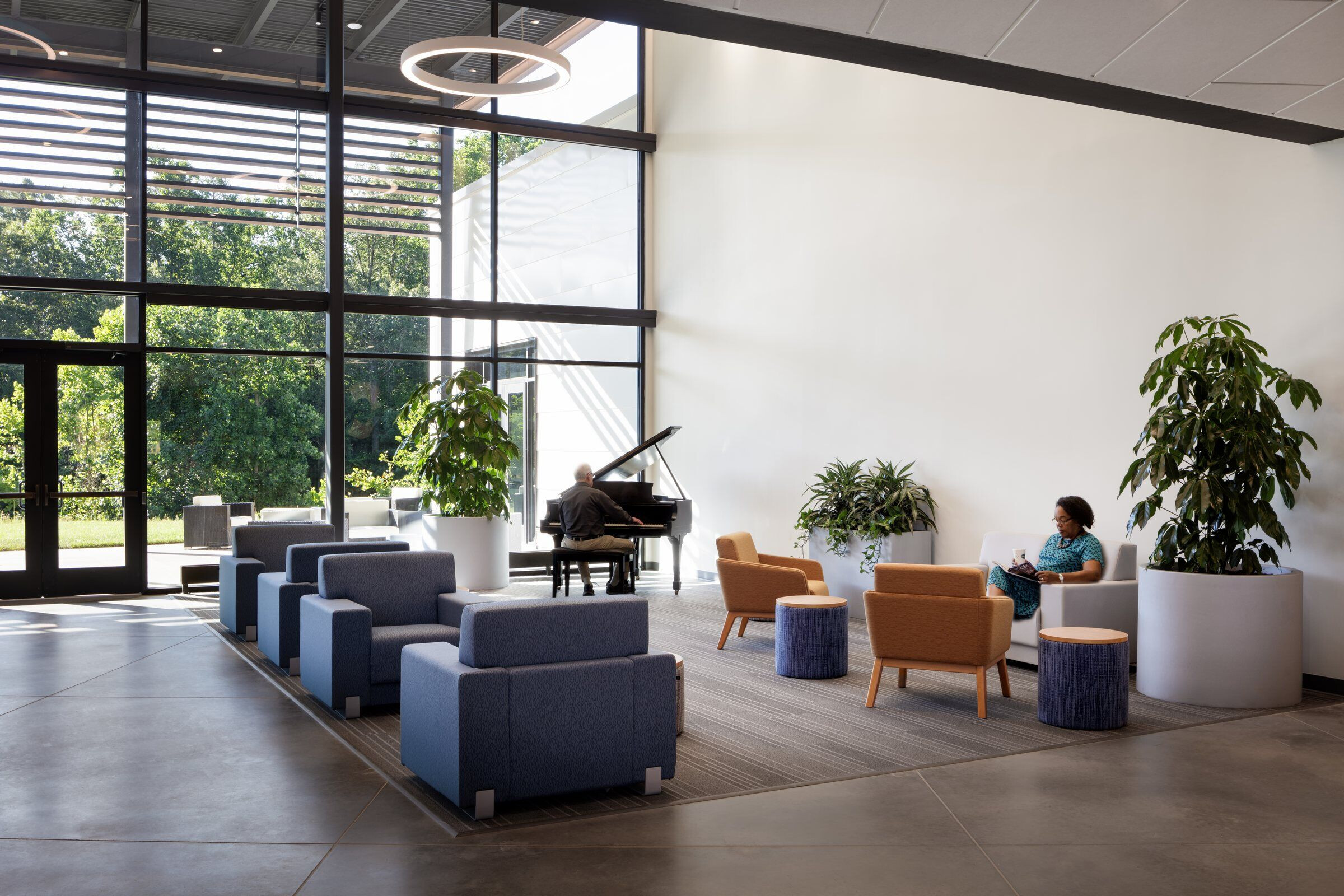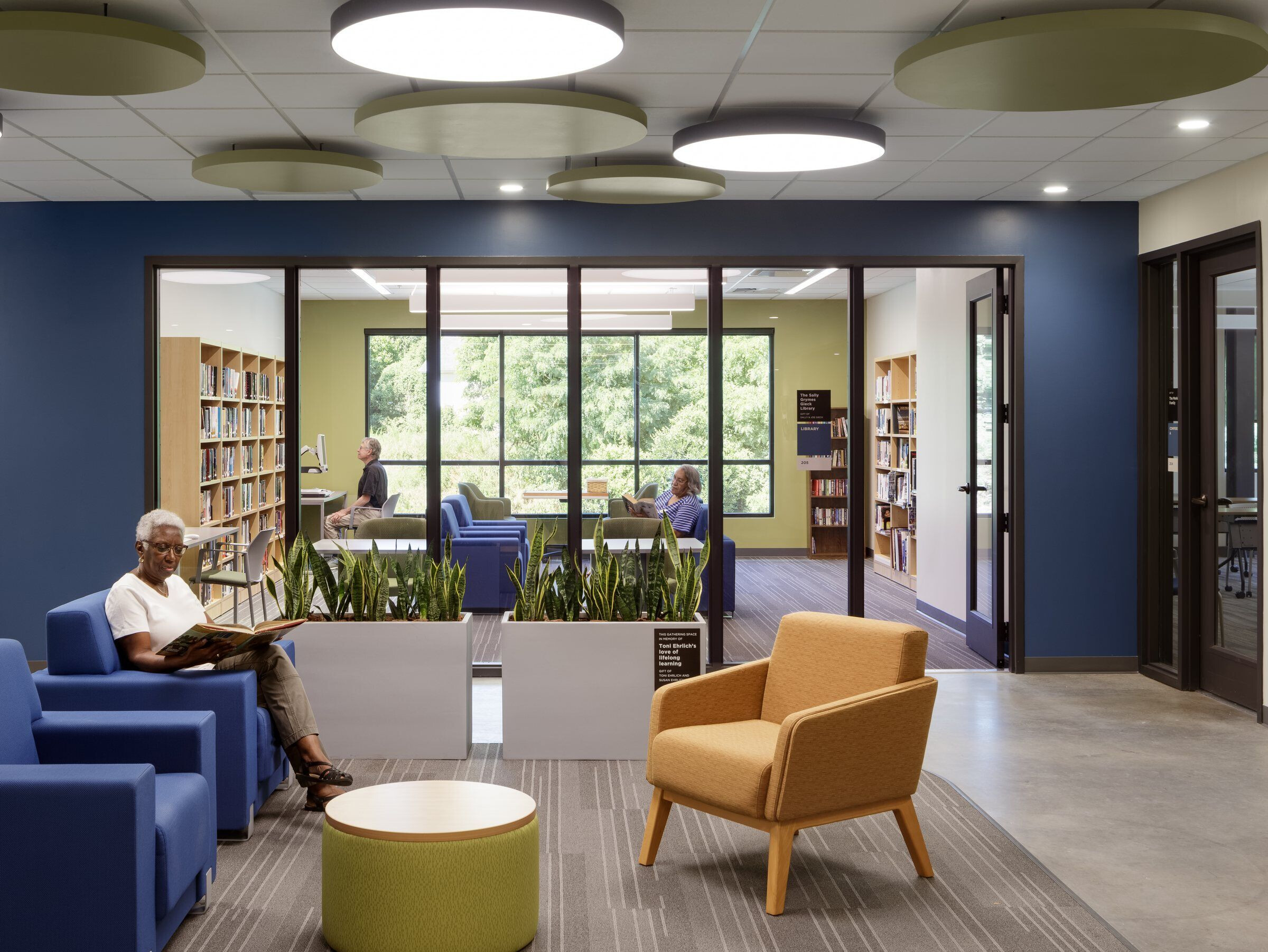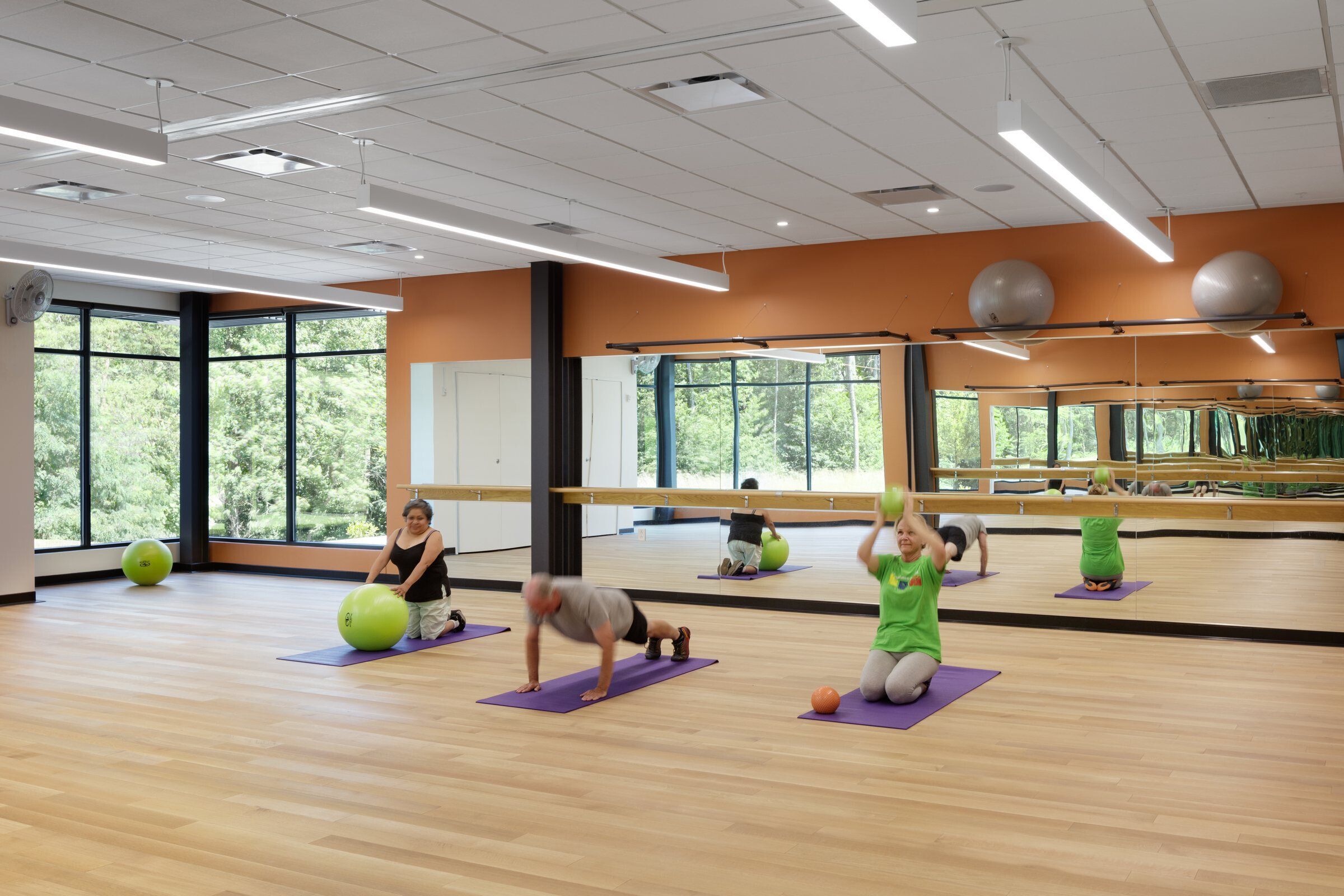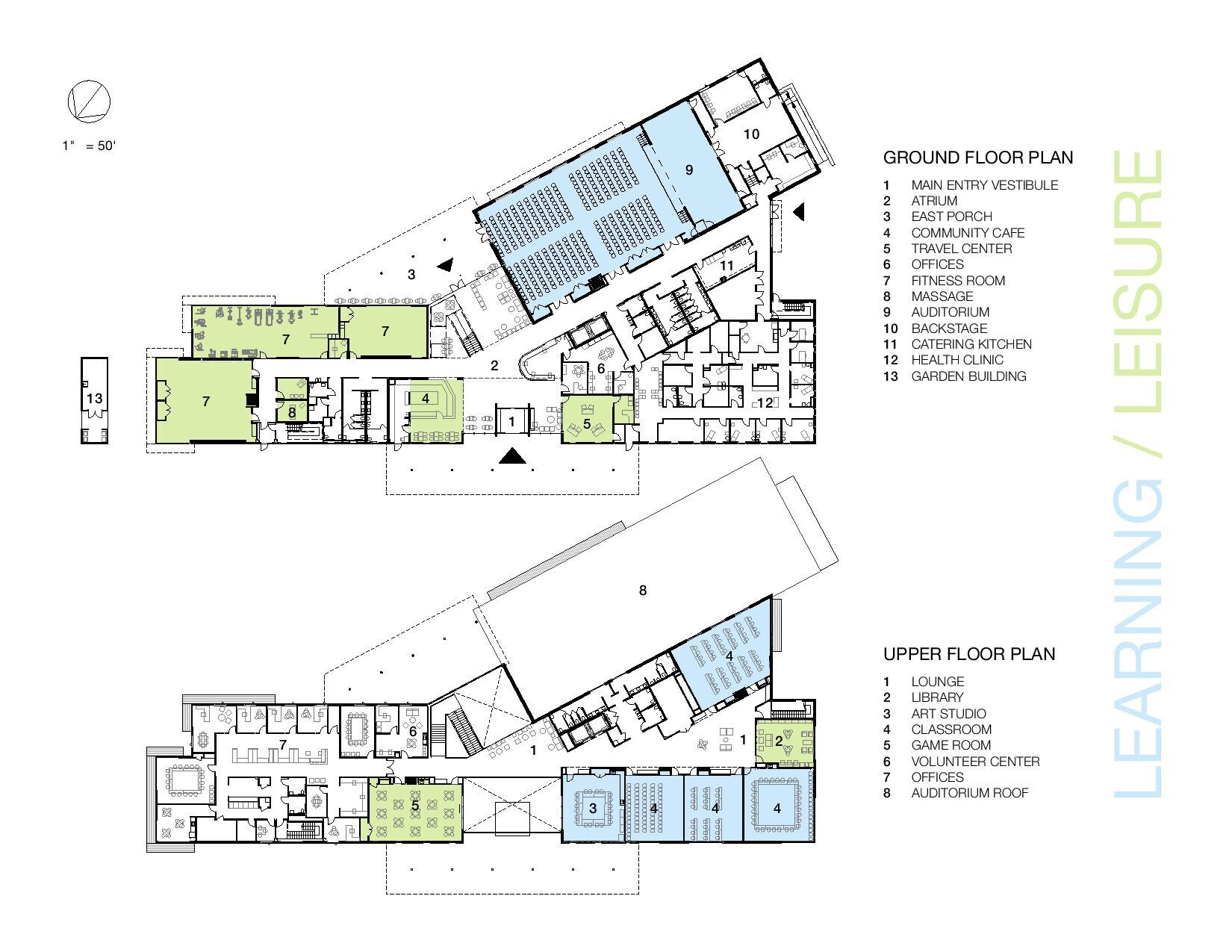 Material Used:
1. Wood Facade cladding: Cambia wood siding, 6" Ship Lap, Woca Stain - Grey
2. Metal Facade cladding: Imetco Legacy Rectangle Profile Metal Panels, Solar White
3. Flooring - Concrete: Sealed Concrete, Carpet Tile
4. Flooring - Rubber: Mats Inc. - Decathlon, Mochahino
5. Flooring - Wood: Select White Oak Rift & Quartered, 5" Widths, Mountain Lumber
6. Flooring - Carpet: Dash Tile, Welcome ii Tile, Shaw Contract
7. Doors - Hollow Metal: Series SU Stl Frames, Ceco Door, ASSA Abloy
8. Doors - Storefront: Kawneer 451, Dark Bronze
9. Windows: Kawneer 451, Dark Bronze
10. Roofing: TPO, Carlisle, Sure-Weld TPO
11. Interior lighting:
C4RWW Calculite LED 4", Lightolier
VIA 4 & 5 LED, LumenWerx
iColor Flex LMX gen2, Philips Color Kinetics
Ziptwo | Micro Profile 707, Vode
Ring - Betacalco
12. Interior furniture:
OFS, Airus 1512SL, Chairs
IOF, Nesting Flip Top Tables
Artopex, Perceval PE1, Arm Chairs
IOF, L-Desk
9to5 Seating, Neo 3160, Task Chair