DPAI was engaged by a confidential Fortune 500 company to modernize their offices located in St. Catharines, Canada.The rapid growth of this global corporation called for a new modern facility that reinforced their innovative and strategic position in the marketplace. DPAI helped to synthesize their teams into a centralized location that would exemplify their shared values.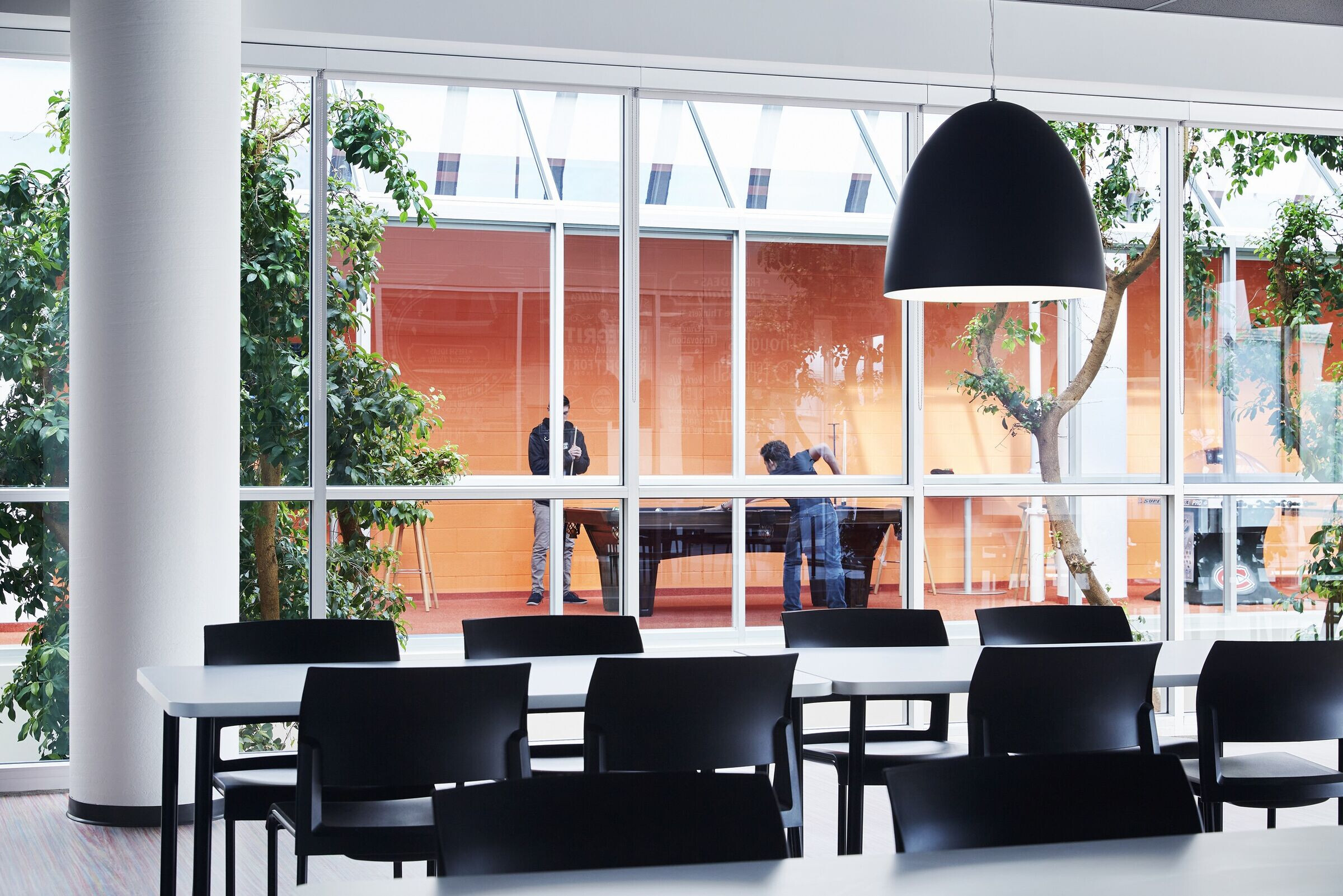 Covering two large irregular shaped floors, the 60,000sf innovative workspace is located in the heart of downtown St. Catharines; its inhabitants injecting life and revitalizing the core. The project creates synergies and add human-centered wellness spaces such as yoga studio, treadmill workstation area, mothers' and prayer rooms.
The space affords social spaces and private spaces for a balance of work and rest for this talented and dynamic workforce. Social spaces dual purpose as meeting and gathering spaces, such as the "stadium" tiered seating areas.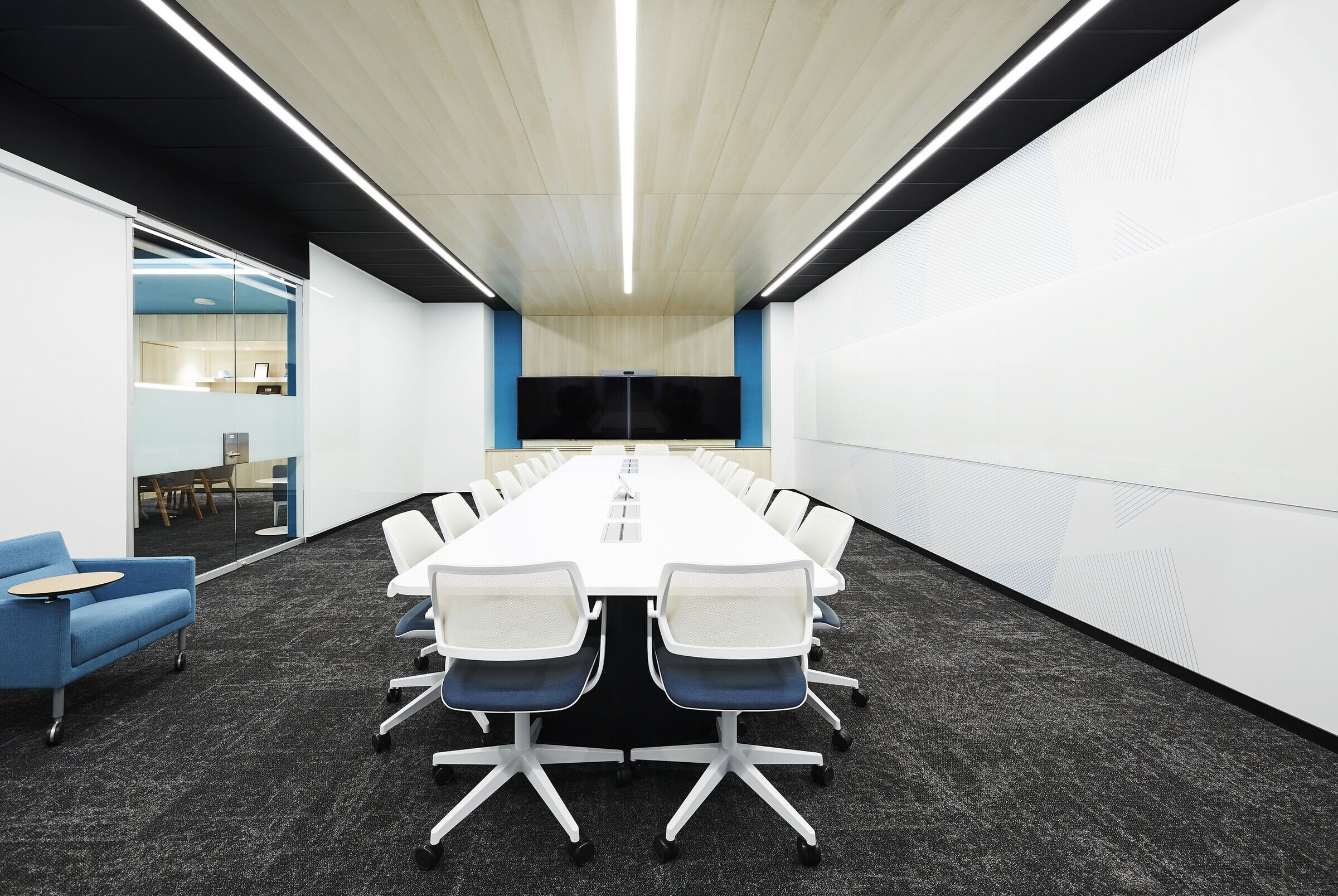 Large windows in all areas for both floors enable an abundance of natural light to filter in. The layouts support and accommodate growth and flexibility, while the entirety of the workspace helps to attract and retain the best talent.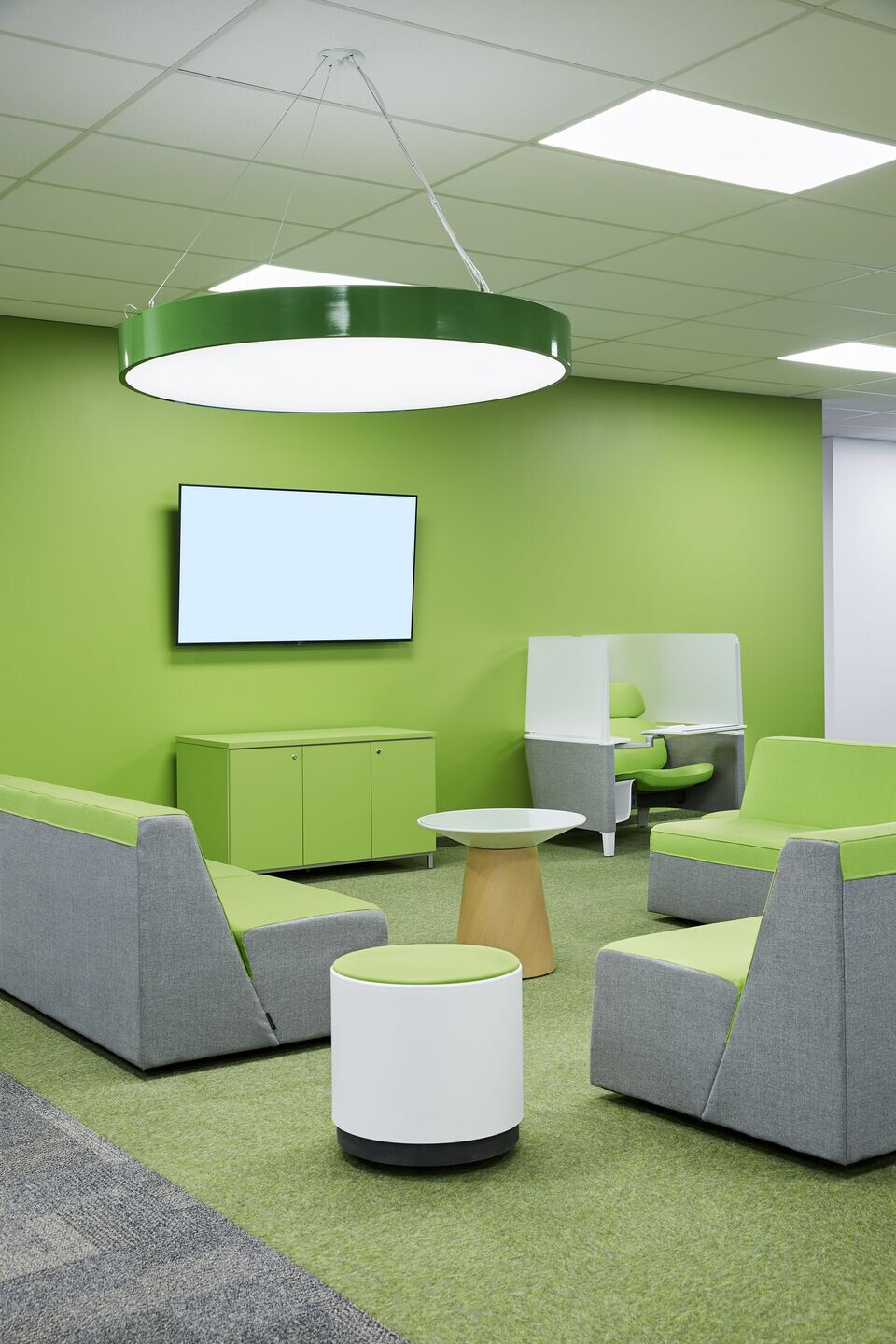 Black and white contrasting field finishes and architectural wrapped forms combine with strategic splashes of saturated colour reinforcing brand identity. The saturated colour provides wayfinding to fun social gathering and collaboration spaces.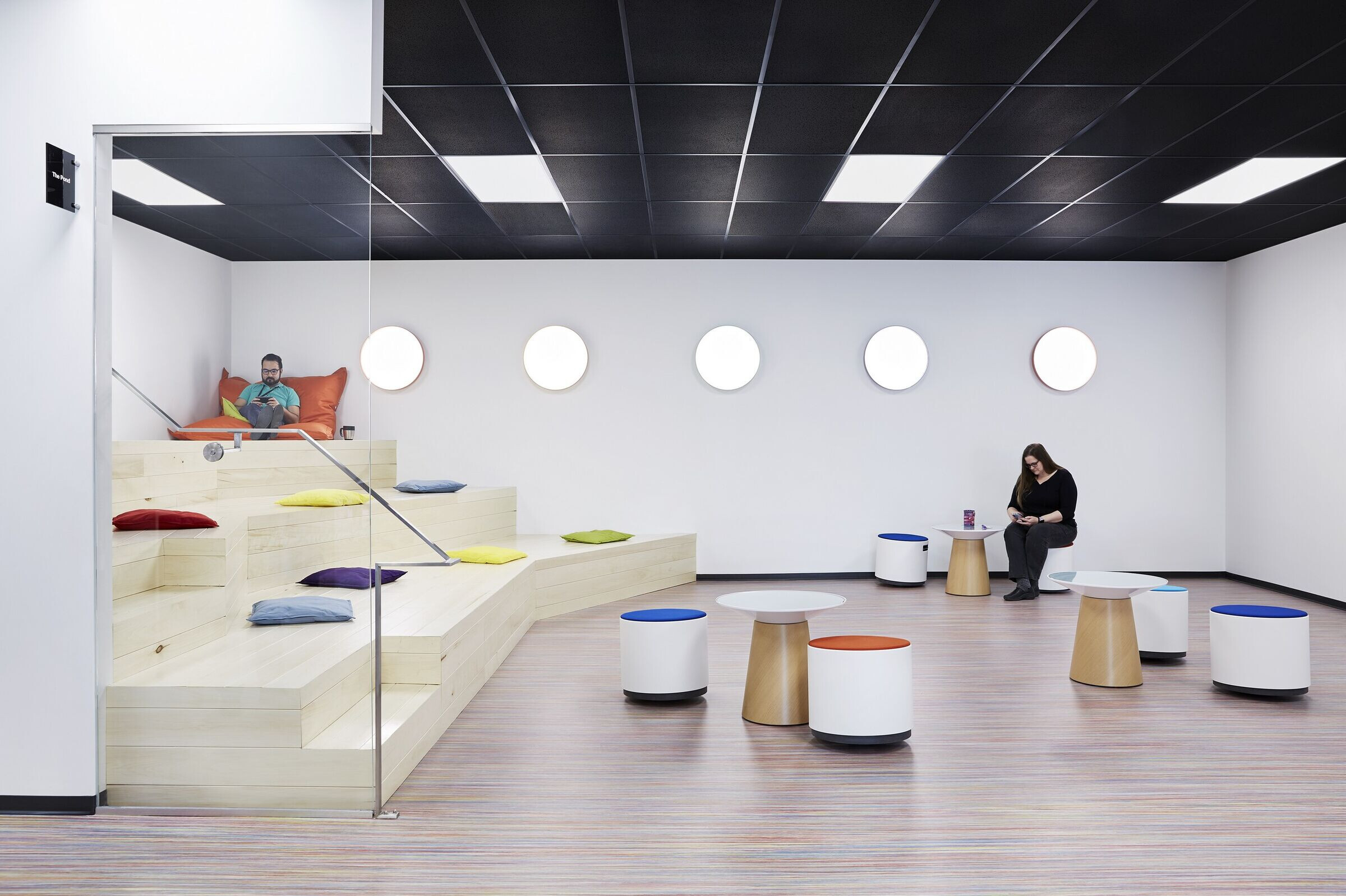 A sculpturally formed reception desk and biophilic elements define the first impression. A wrap up acoustic felt drop ceiling and custom serpentine accent lighting provide a warm quiet hug upon entering.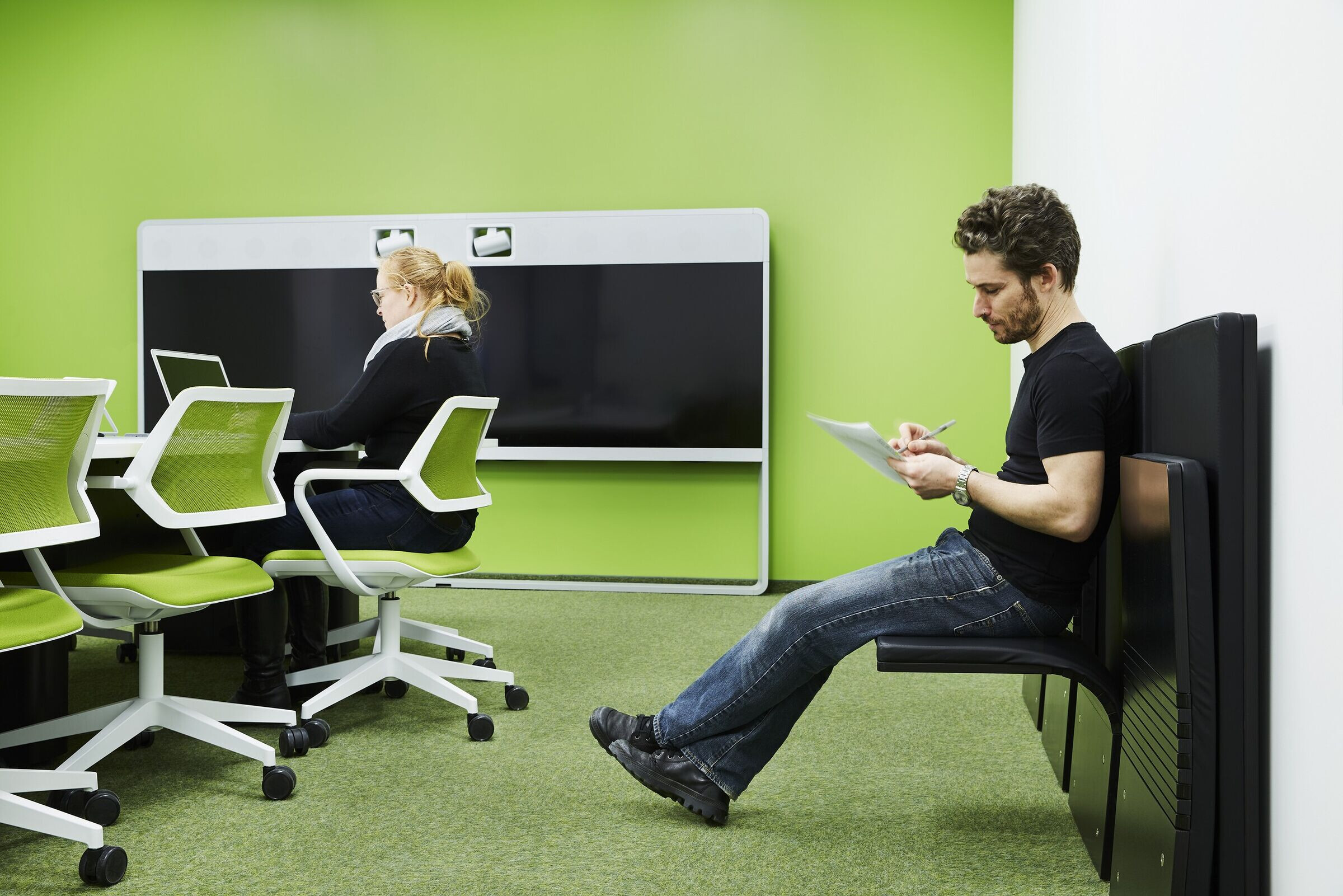 A semi-private workspace including snack bar serves as a touch-down space for guests, while hidden closets tuck away guest valises. The high-level security systems are well integrated yet recede and the Client Innovation space is a mere sampling of the vast amount of, yet visually quiet audiovisual technology throughout the space.