From the living room, which is adjacent to the backyard, you look out over the water to the park on the other side. The architectural oblique lines are covered by the oak floor, which is laid in a Hungarian point connection.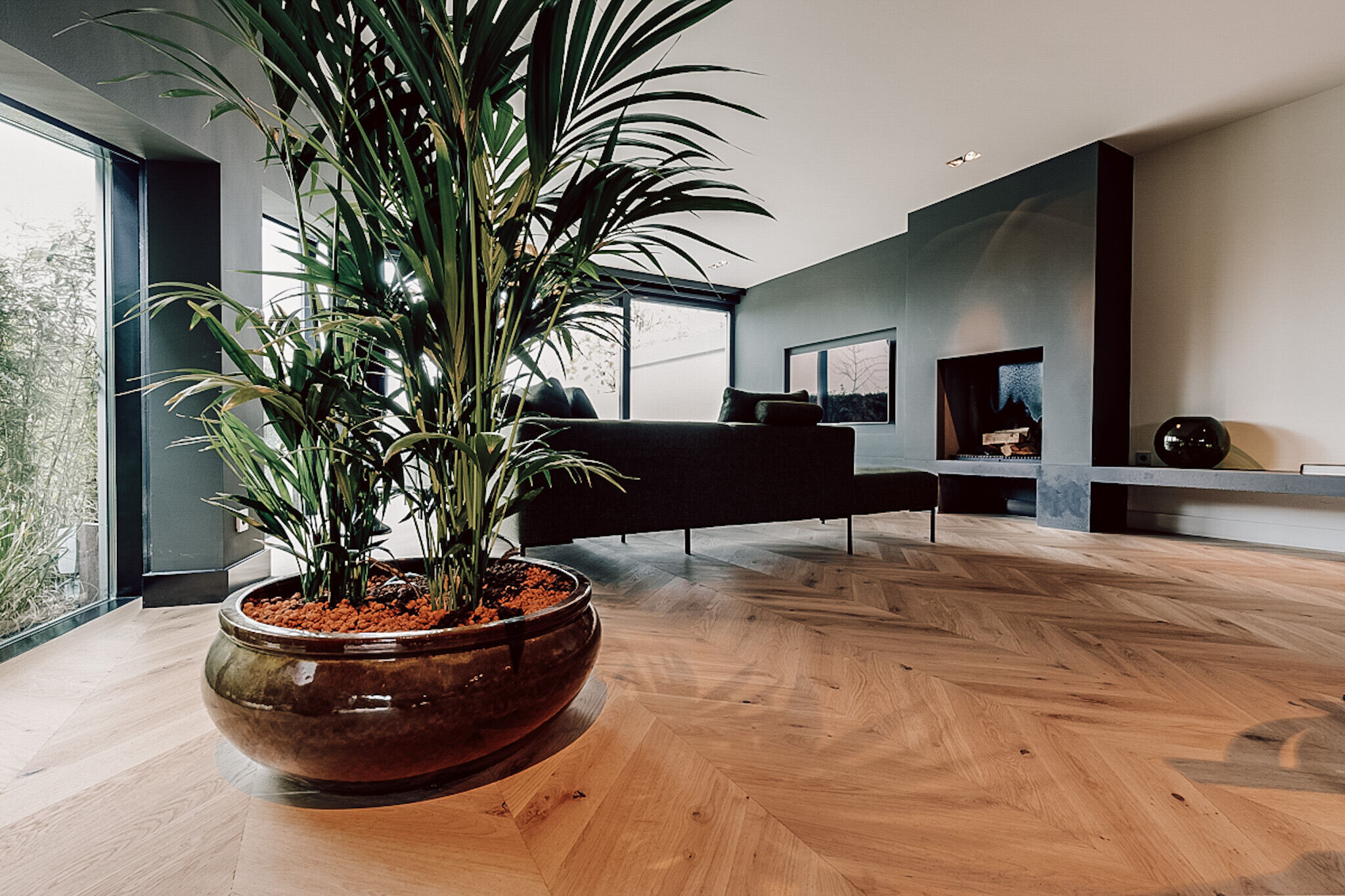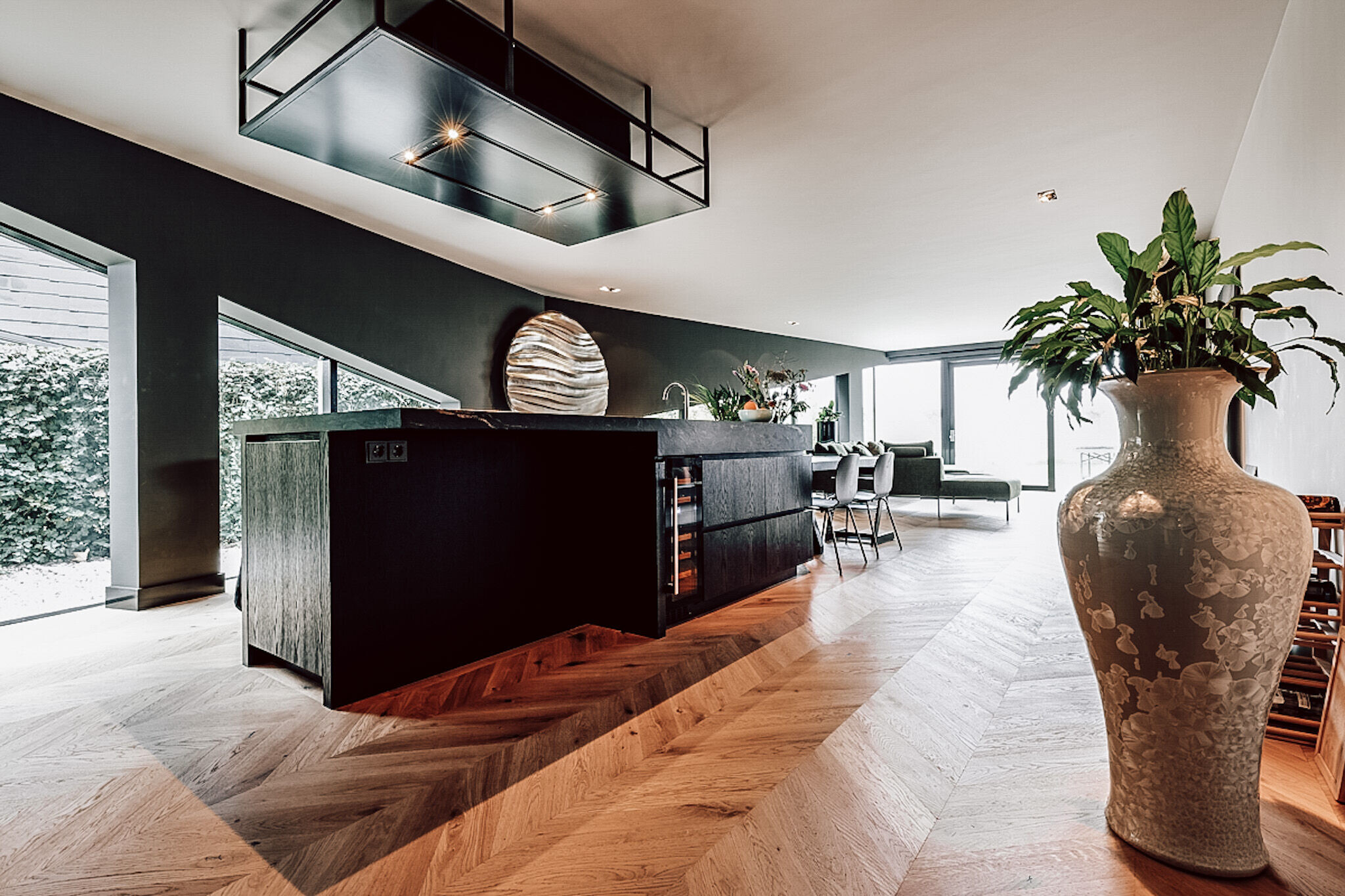 The depth of the house is enhanced by the wall unit in which the fireplace and TV are built in. The kitchen island is placed lengthways, so that there is a spacious piece of furniture that can be used to cook, eat and have a drink.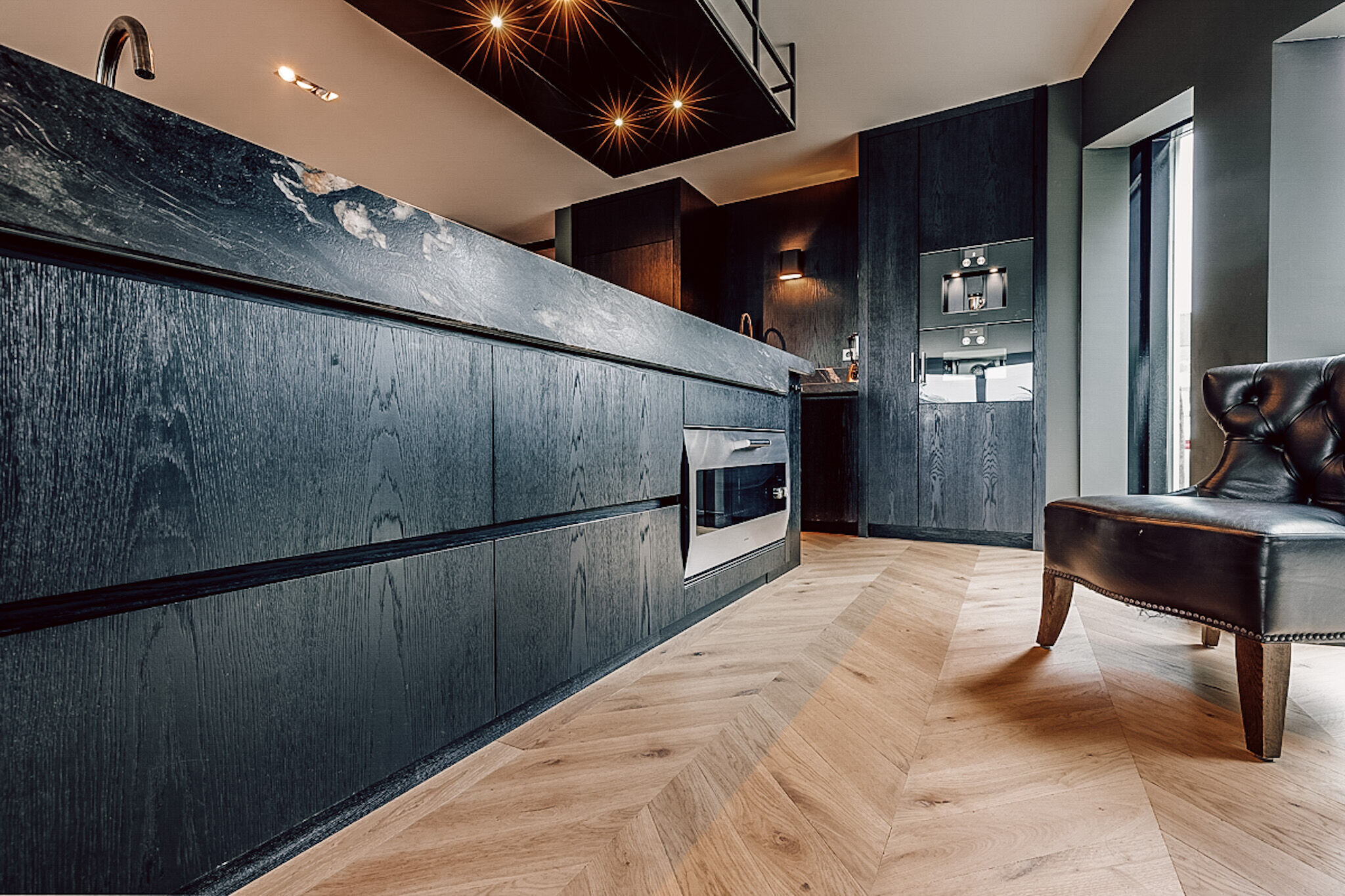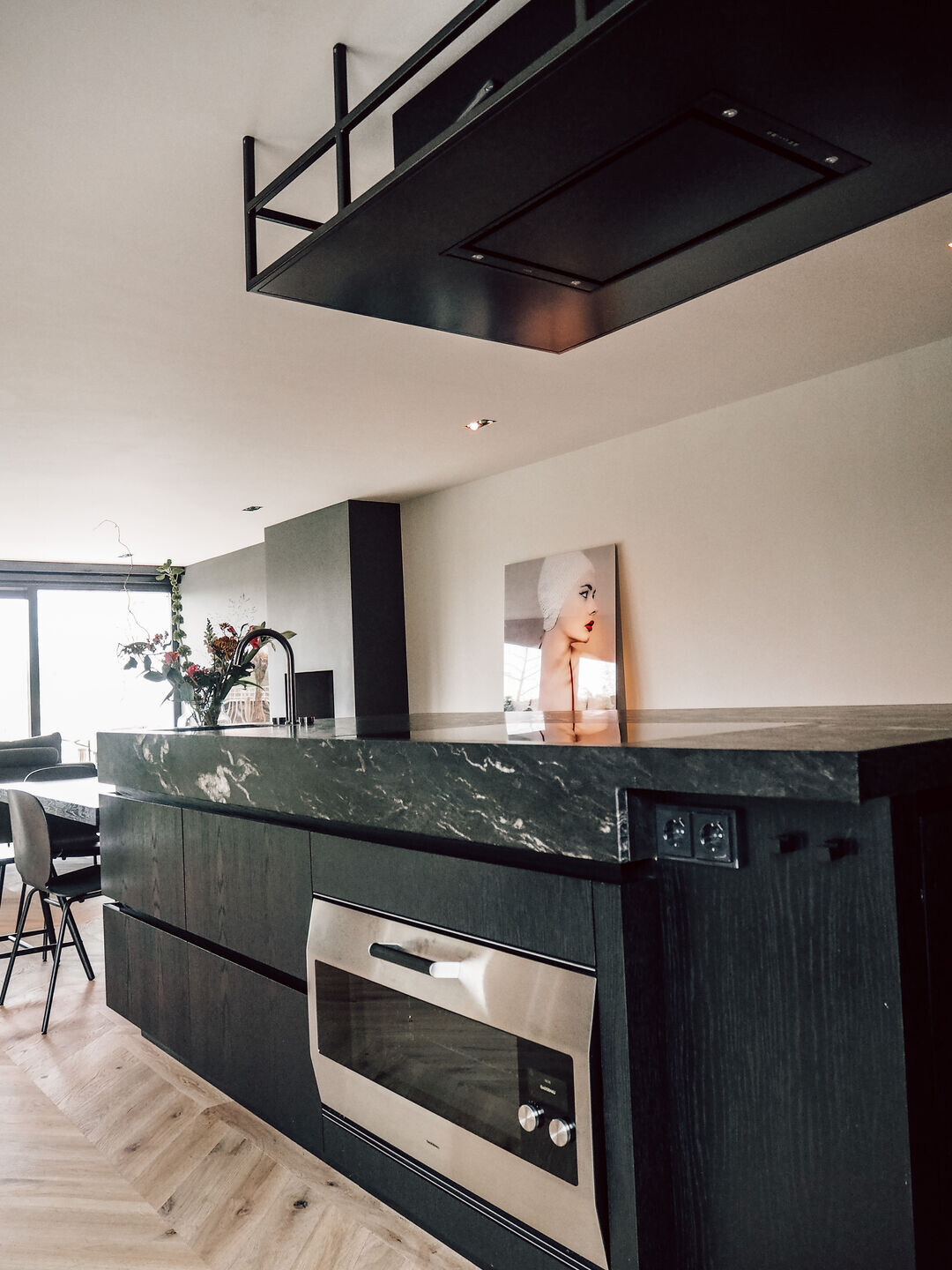 The view of the water and the greenery along the windows immediately brings you into a holiday atmosphere.