The Culture and Community Center forms an important component of the overall urban development measure "Revitalization of the inner city of Marne" and continues the efforts that have already been made to upgrade the inner city in terms of functionality and design. In addition, the desired range of exhibitions and events at the "Kultur- und Bürgerhaus" will set cultural accents in the city of Marne and for the Südermarsch region. The municipalities, in particular the spa town of Bad Friedrichskoog and its guests, will also benefit from this, as they will have an attractive excursion destination in the immediate vicinity that will be integrated into the existing tourist structure of the region.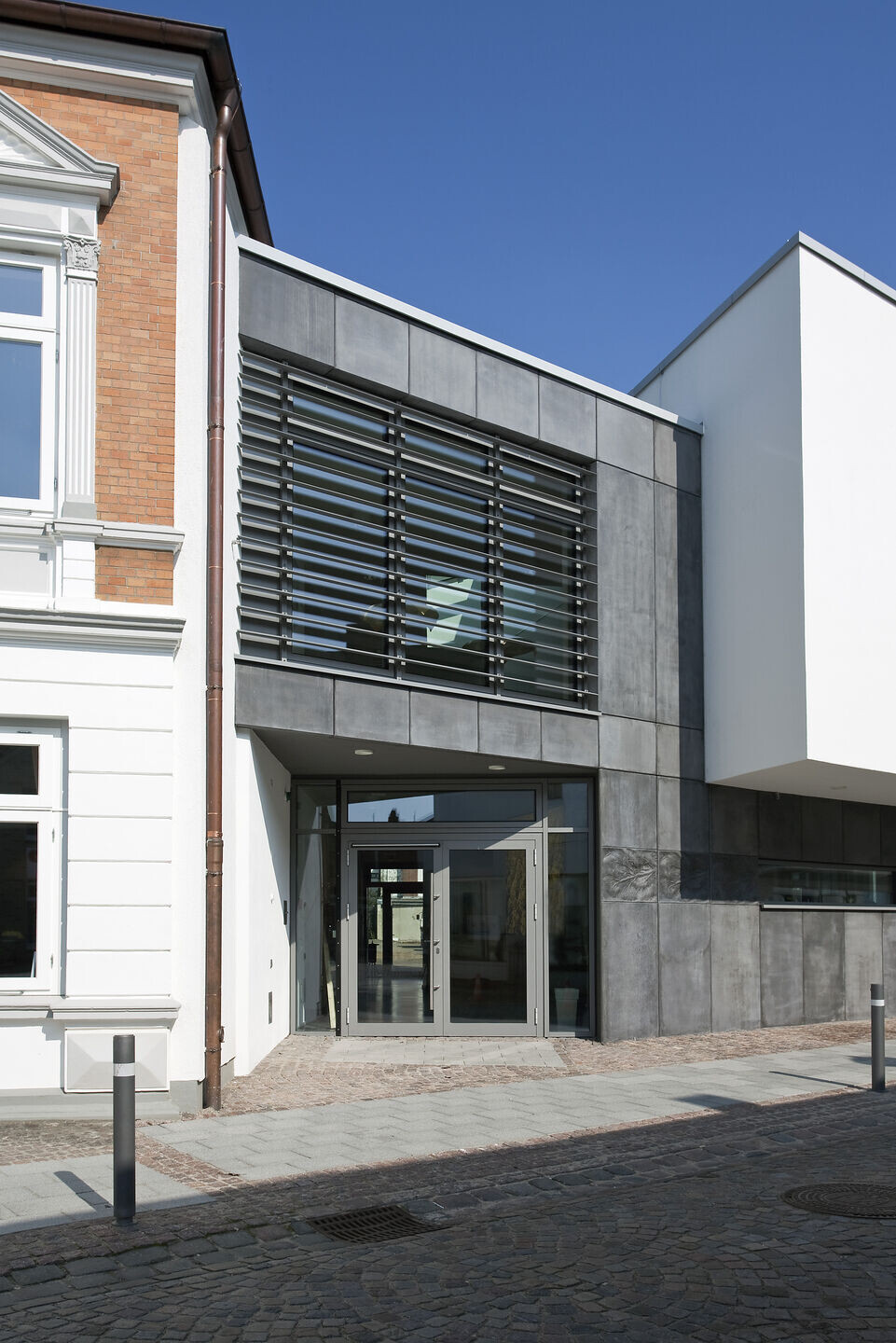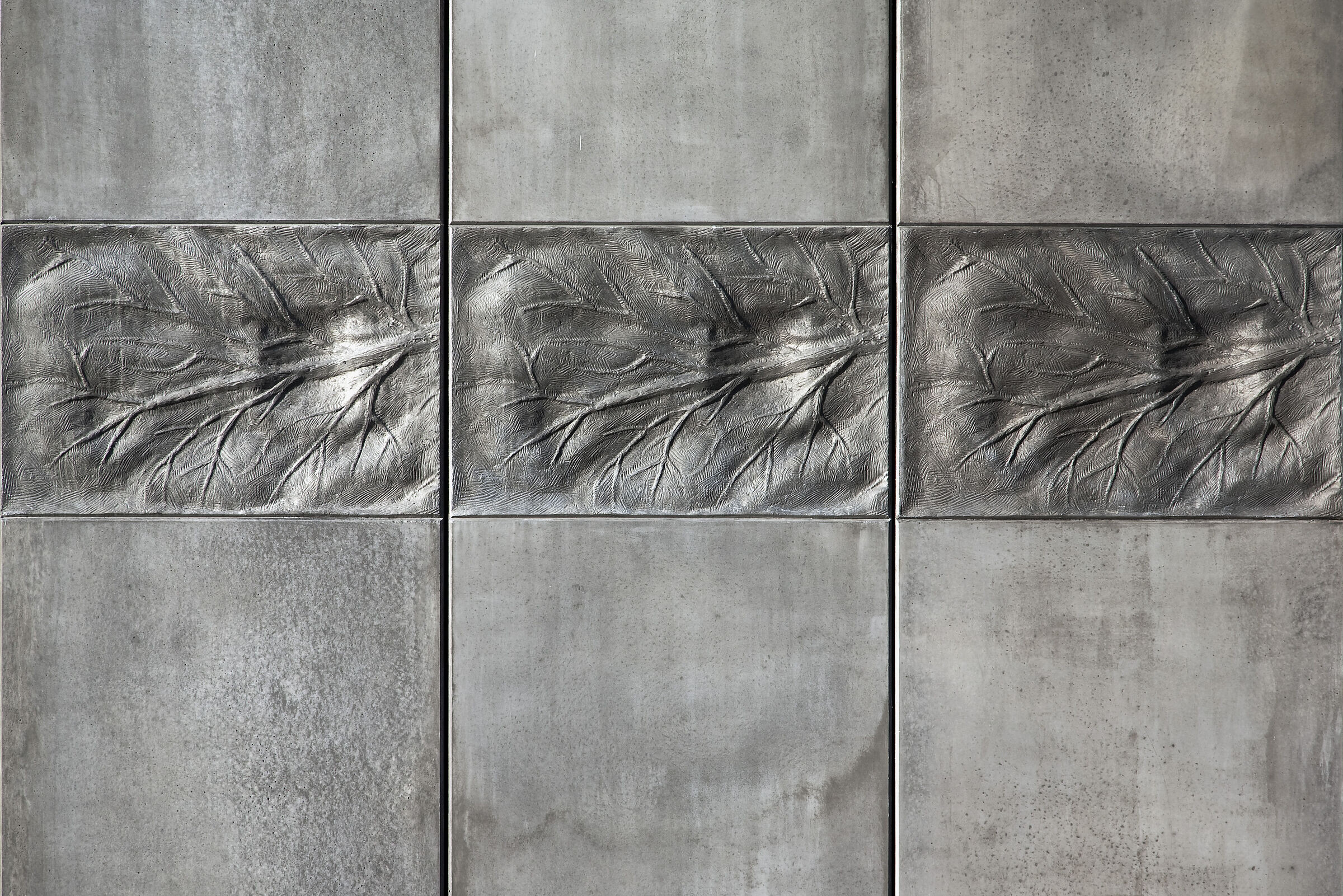 Design concept
Due to the tight plot of land on the one hand and the general historical development of the Marsh region on the other, the future citizen- and cultural center will have two floors.
The new building of the Marne community and cultural center frames the neighboring historic Backenshaus on two sides. The space in between serves as entrance opening and is reduced in height as a joint to the old building. The lower, ground floor building is both structurally and symbolically as the basis for the upper "cultural level." The lower level is used for permanent or changing exhibitions and can be expanded to include the garden courtyard area in summer.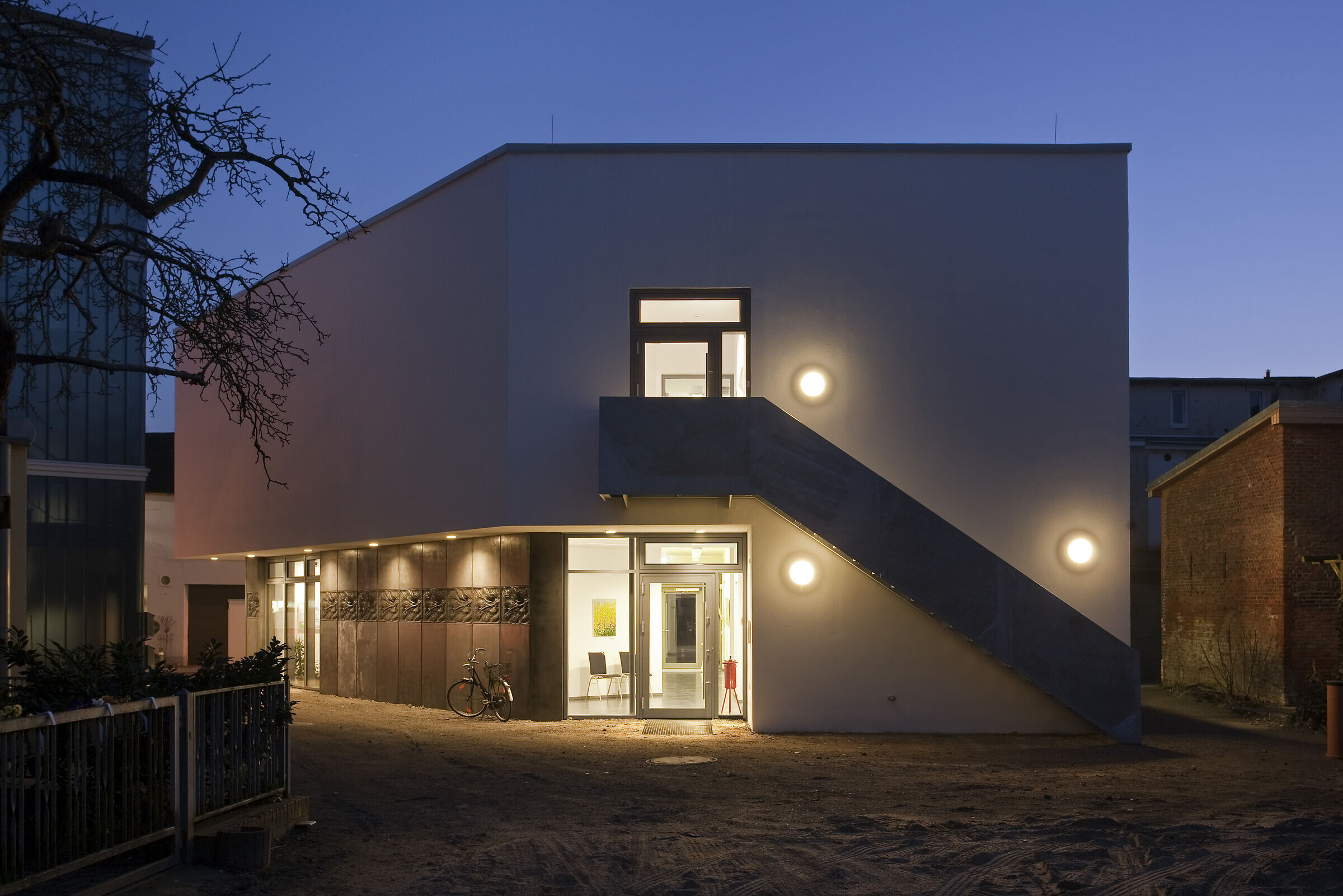 A large, inviting opening on Schillerstraße forms the main entrance, while a smaller rear access enables the garden courtyard side to be included. The facade consists of glass in the area of ​​the openings. This load-bearing, protective and almost defensive-looking exposed concrete structure symbolizes the development of the Marsh region from the Wadden Sea, and the sculpted relief-like structures are the reminiscent of the main agricultural product of the region - the cabbage, which became the livelihood for large parts of the population and is still a synonym for the marsh region today. This dramaturgical movement finds its further development in art and culture as the highest level of human development.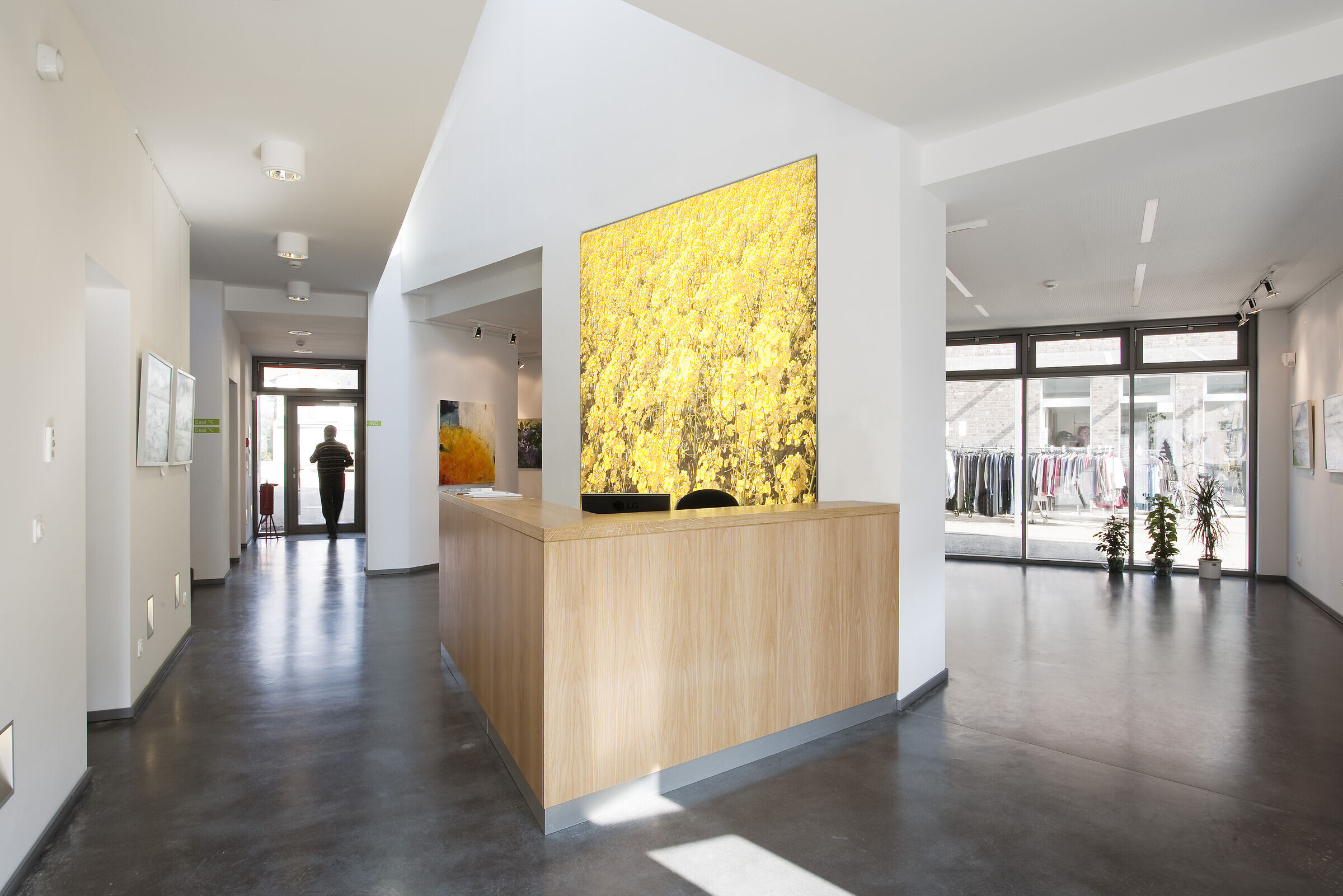 In order to enlarge the area of ​​the "cultural level" compared to the ground floor, the upper floor rises above the lower level. This measure, which is necessary for reasons of space, results in an almost sculptural form of the entire new building. The analogy to an old camera housing is intended as a reminiscence of the photographer and musician Thomas Heinrich Backens. This creates a spacious multifunctional room. Another conference and meeting room is located on the garden side of the upper floor. Together with the "space in between", all rooms on the upper level can be used together for larger exhibitions and cultural events.