Designed in partership between IAARQ and Miró Rivera Architects, Guadilquivir 21 is situated on an extremely tight lot with an impressive view of the Sierra Madre Oriental. This four-story building for a young developer skillfully fits 7,000 sq ft of office space and 22 parking spaces into a 4,800 sq ft lot, while still meeting strict neighborhood compatibility requirements.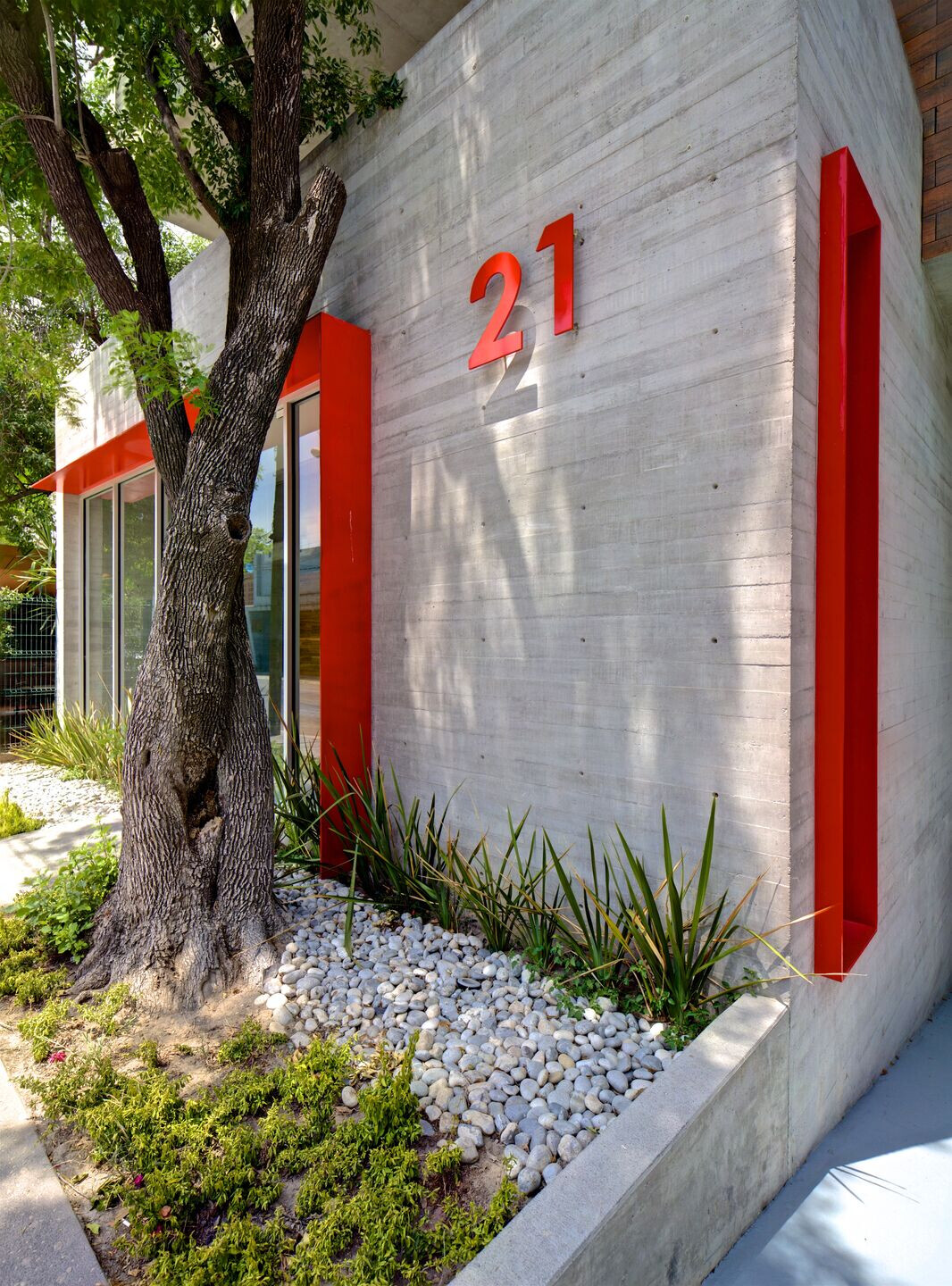 The developer approached the architects with the desire to build a "statement building" in a Monterrey neighborhood known for its live/work character. In response to a limited footprint, the solution maximizes the space available in section, paying special attention to create a single-story volume at the ground level, in keeping with the existing urban fabric.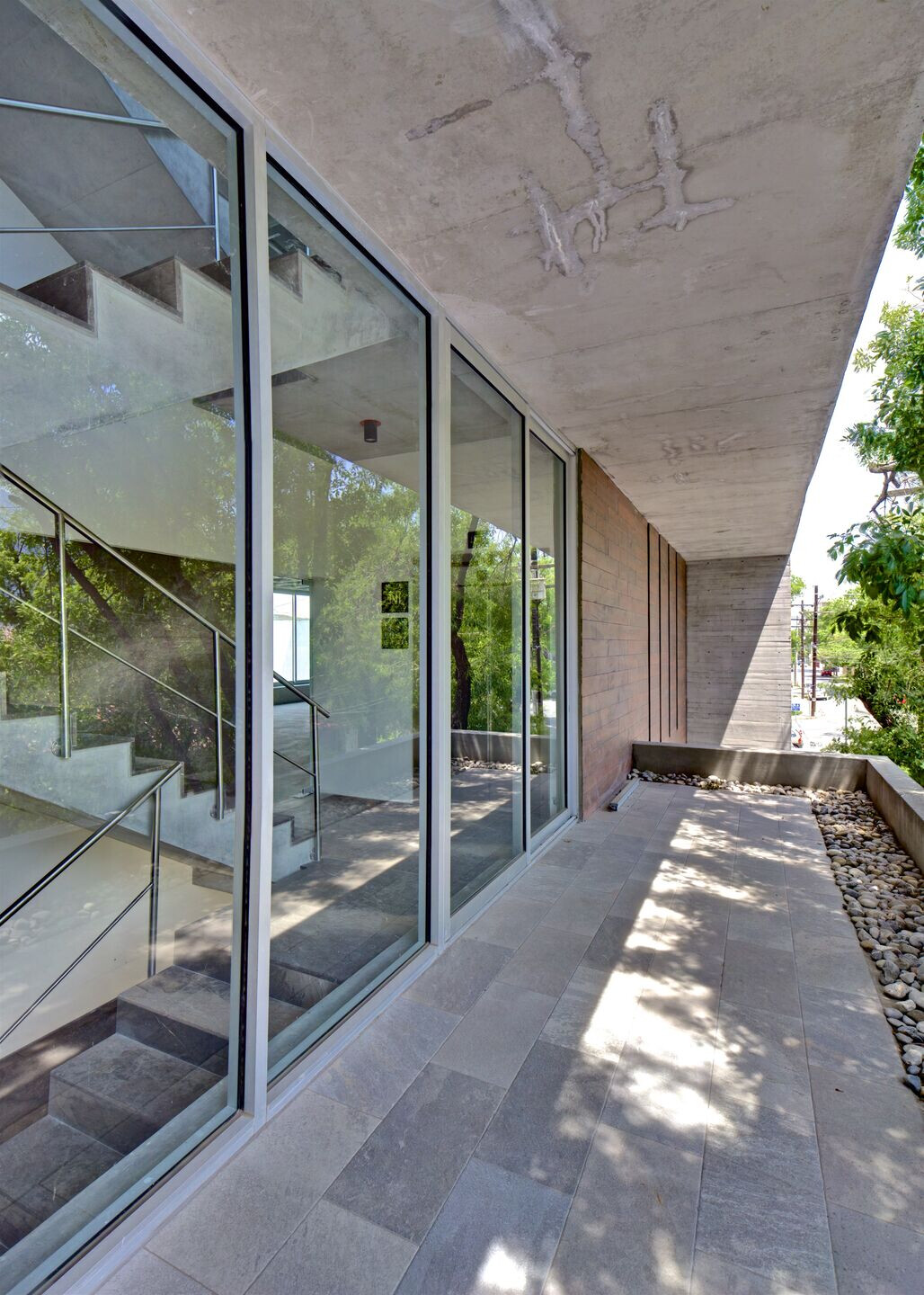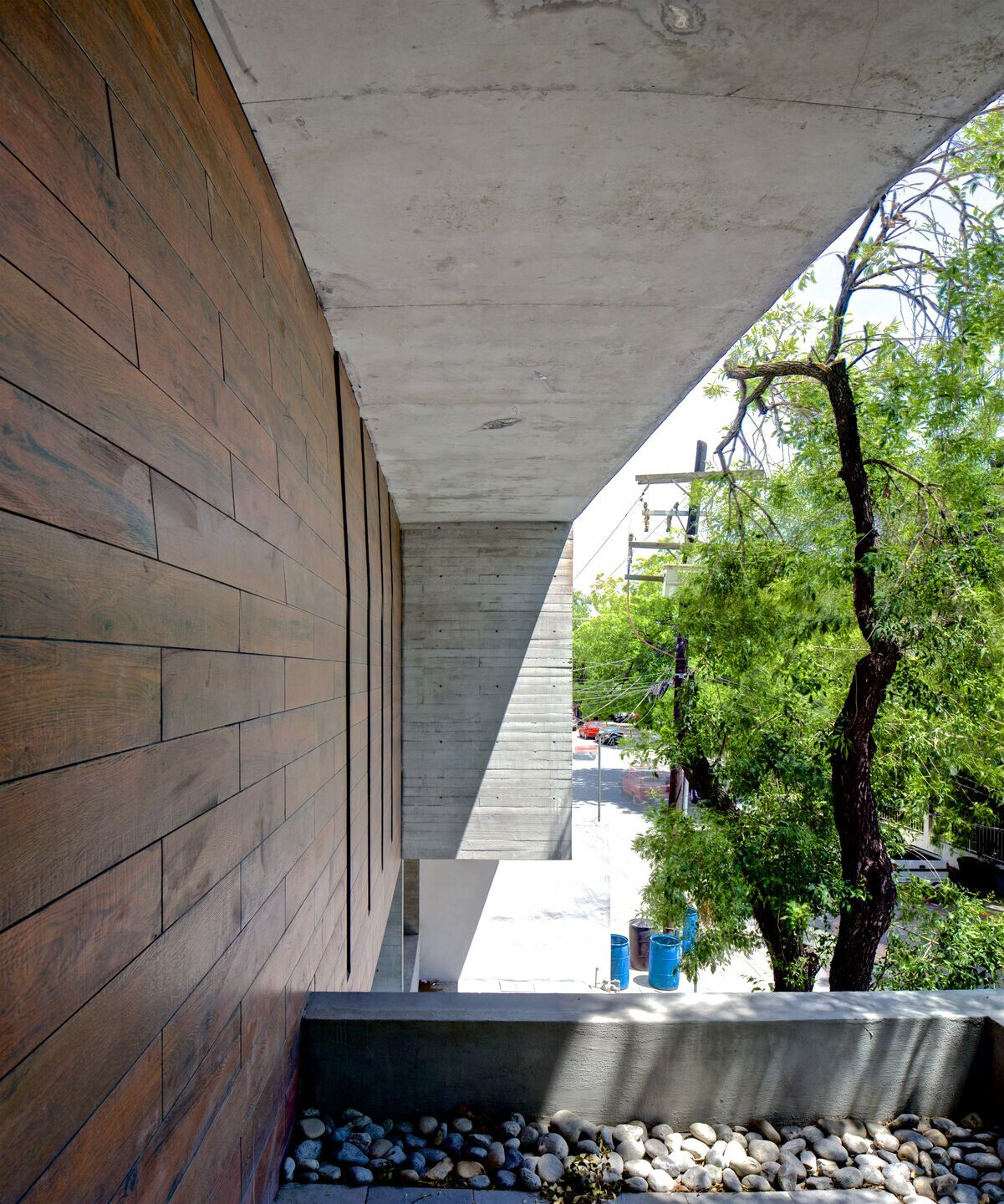 Floating atop the single-story entry volume, a volumetric, cast-in-place concrete structure is highlighted as a compositional element. Wood cladding echoes the board-formed concrete and offers a softer counterpoint to the predominant concrete and glass. Aluminum louvers reinforce the subtle horizontality of the board-formed concrete, allowing for expansive views while providing protection from southern exposure.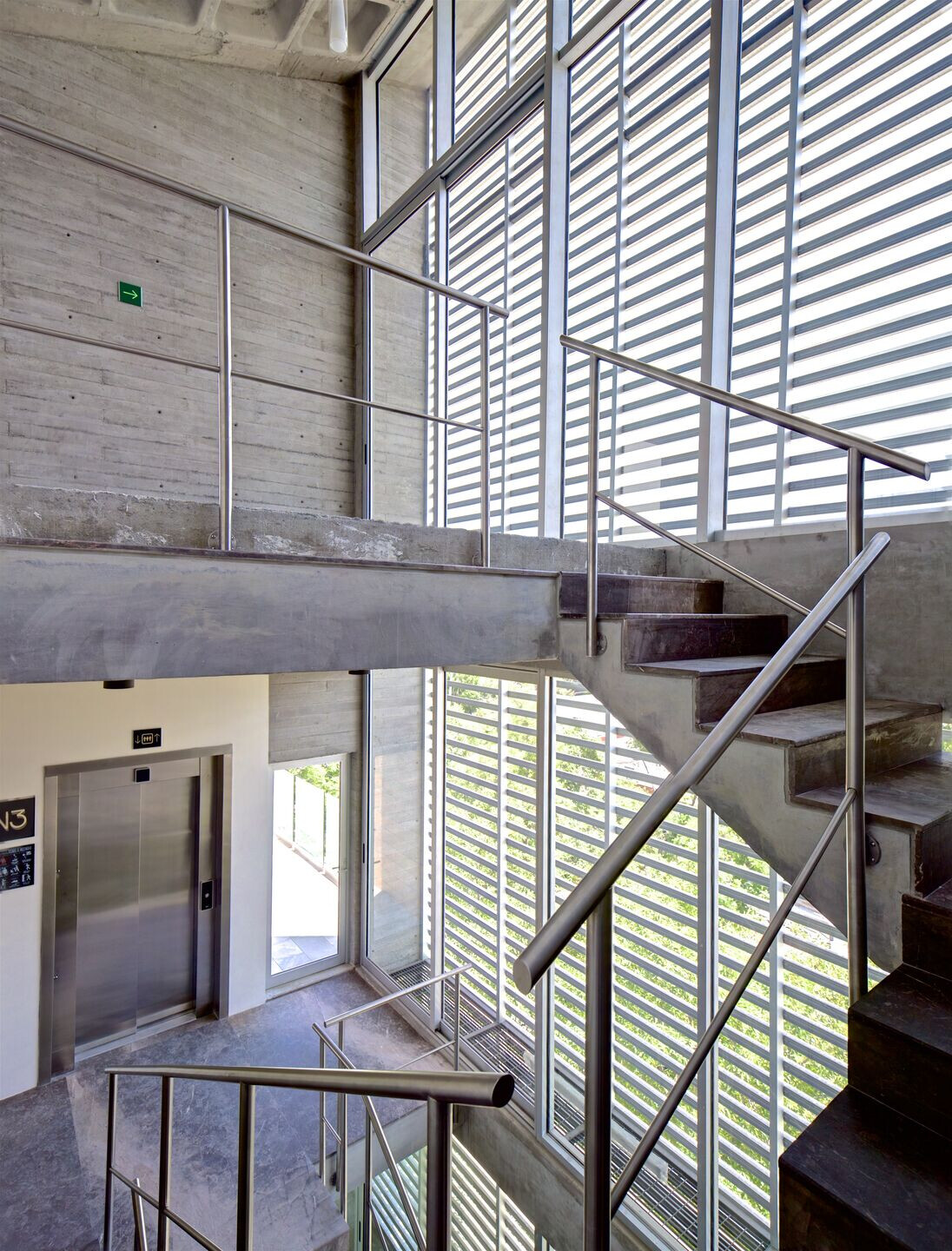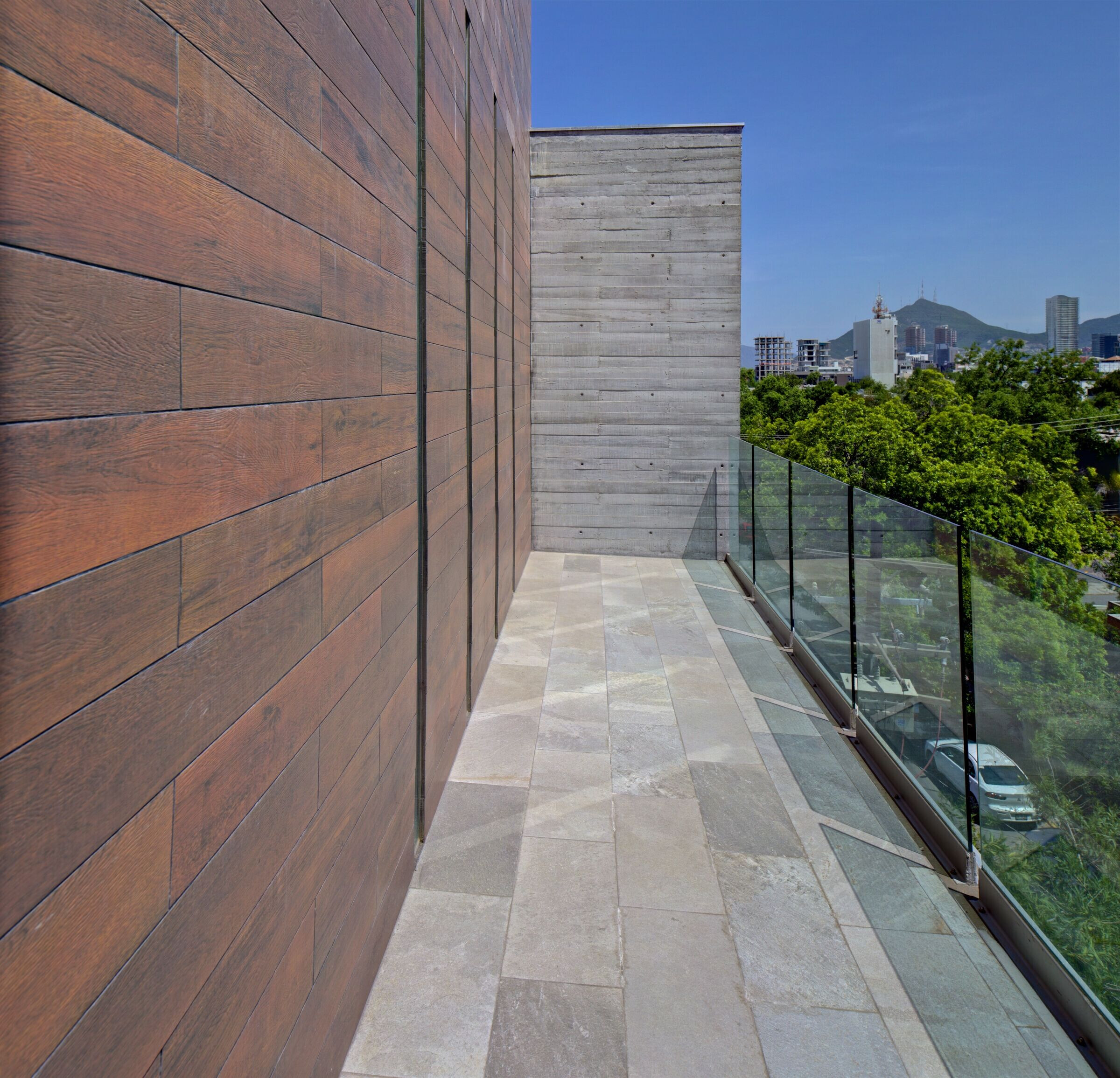 Team:
Architects: IAARQ + Miró Rivera Architects
Photography: Courtesy of IAARQ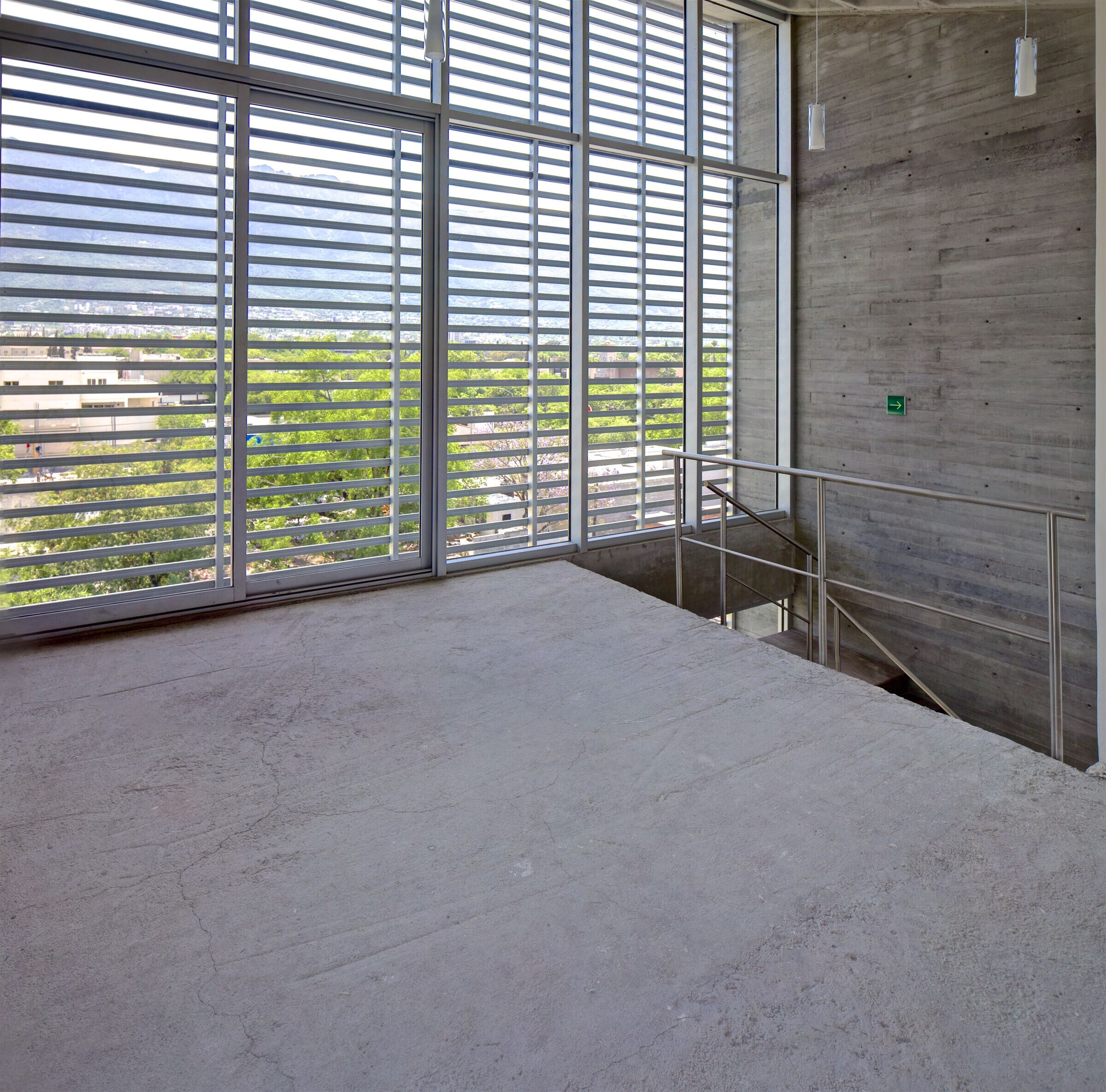 Materials used:
Facade cladding: Exposed concrete & aluminum louvers
Flooring: Ceramic tile
Doors: Wooden doors
Windows: Aluminum
Roofing: Asphalt membrane
Interior lighting: Fluorescent