Working with lovely heritage character, we enhanced this handsome double bay villa, juxtaposing original features with modern details so it really sings. A 1990s renovation wasn't significant enough for the grandeur of the home and the rear part remained disconnected to the living. We converted that space into an integral part of the house, linking it to a beautiful entertainer's deck and pool. Stairs to the main level were moved. Now it feels as if you walk naturally through the house.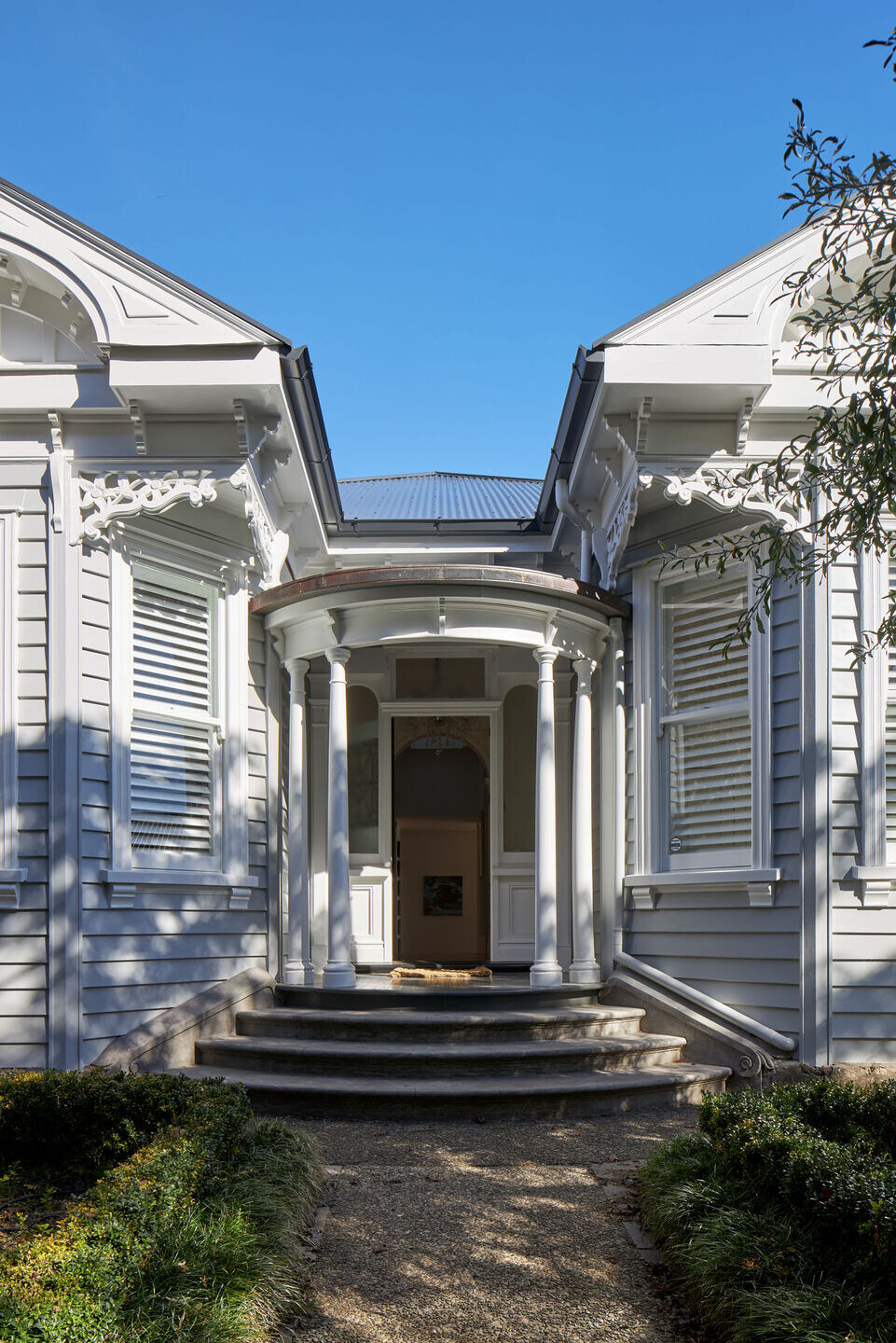 The client had a great eye with eclectic taste so we created places to display the couple's collections in the different rooms. We were careful to ensure the main bathroom had appropriately generous dimensions in proportion to the rest of the house.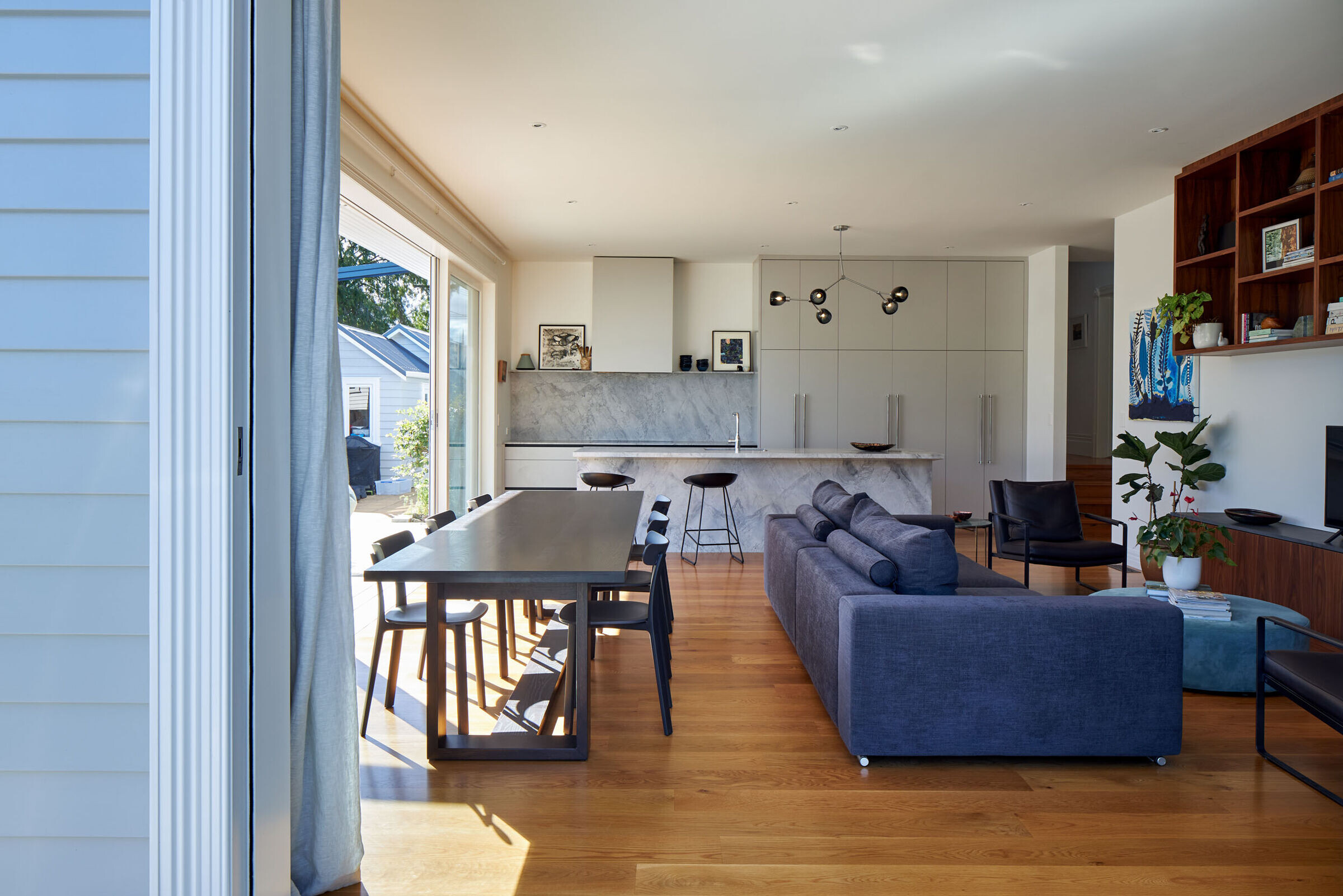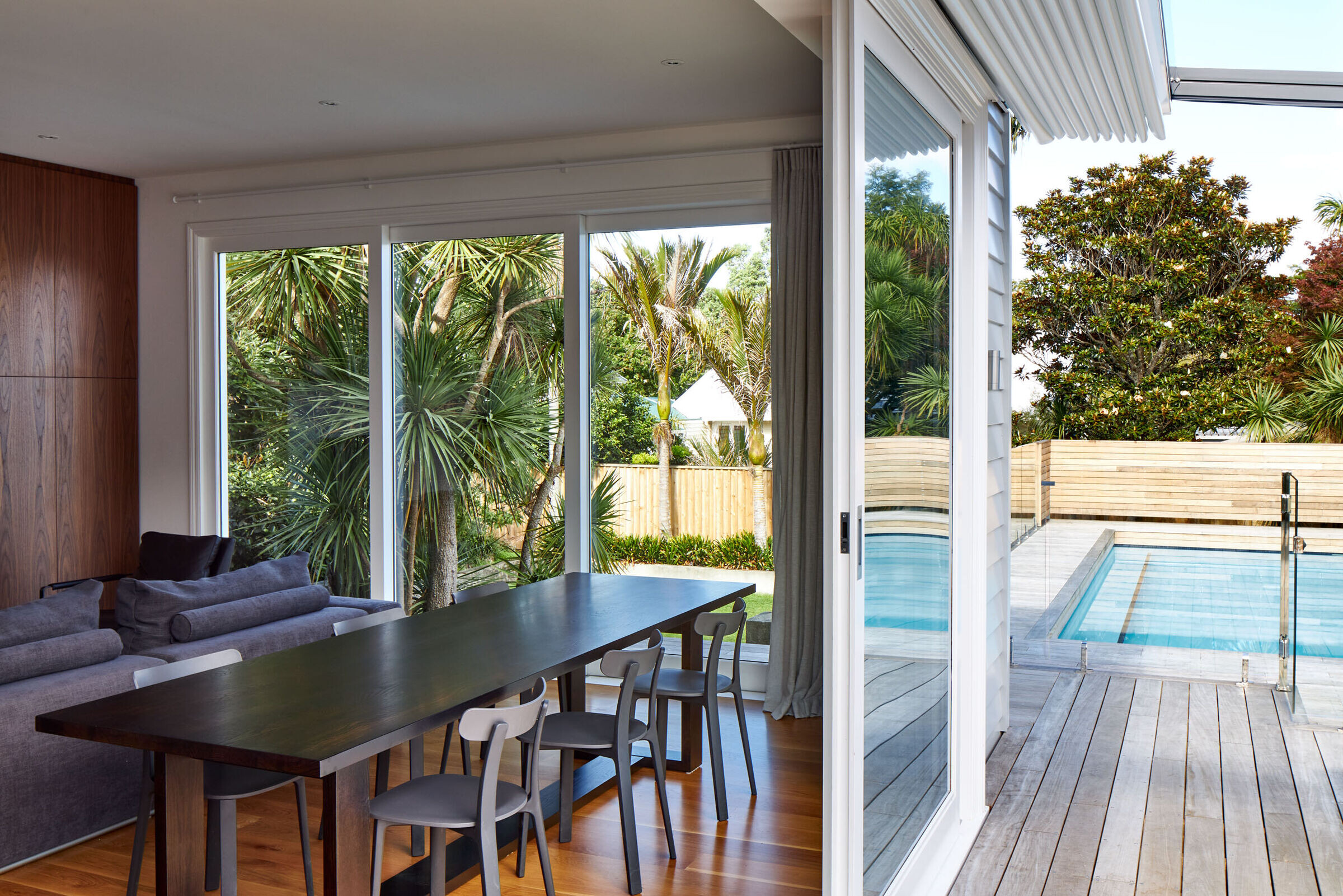 The second lounge was respectfully modernised with clean lines, carefully considered alignments and new walnut cabinetry. We added a modern basalt surround but maintained the heritage tiles on the fireplace – a nice juxtaposition between the old and the new. Part of a dramatic open living space with soft, pared-back neutrals, the full-length kitchen extends outdoors with a T-end super-white stone bench that makes a beautiful statement and there are display areas on the wall. In the process of renovating, we've reintroduced original materials and helped the house grow into a wonderful family home that's futureproofed for generations to come.