For the 'High House', DELORDINAIRE plays with the limit between interior and exterior, inviting people to gather in spaces immersed in nature. Elevated stilt constructions are typically used in warm climates and flood zones. This energy efficient winter chalet uses stilt typology to create a protected ground floor area with an outdoor stove. Providing an unusual space where residents can be amongst nature and the snowy exterior, while still enjoying some protection from the elements.
The stilt typology raises the house above the surrounding tree line giving it an uninterrupted view of the Mont Saint Anne from the lounge, as well as a striking overall aesthetic. It also allows sunshine to directly enter the house at all hours of the day. The clean, sharp lines and volumes are achieved through the use of white concrete panel cladding and corrugated steel roof panels. On a cloudy, snowy day, the house blends into the white landscape almost disappearing, and on summers day the minimal white structure cuts a clear form against the surrounding green hills.
__
DELORDINAIRE is an architecture studio for buildings, tailor-made interiors
and custom design pieces, based in Paris with a satellite office in Montreal. We explore atypical ways of combining everyday rituals and practices.
Bringing people together, generating unusual atmospheres and finding
creative ways for people to interact.
We design and make to measure buildings, interiors and furniture. We thrive
on unusual and unconventional programmes, specialising in custom builds
in order to make our designs reality. Prototyping and working closely with
materials, as well as techniques, allows us to open up design parameters and
create in a unique way.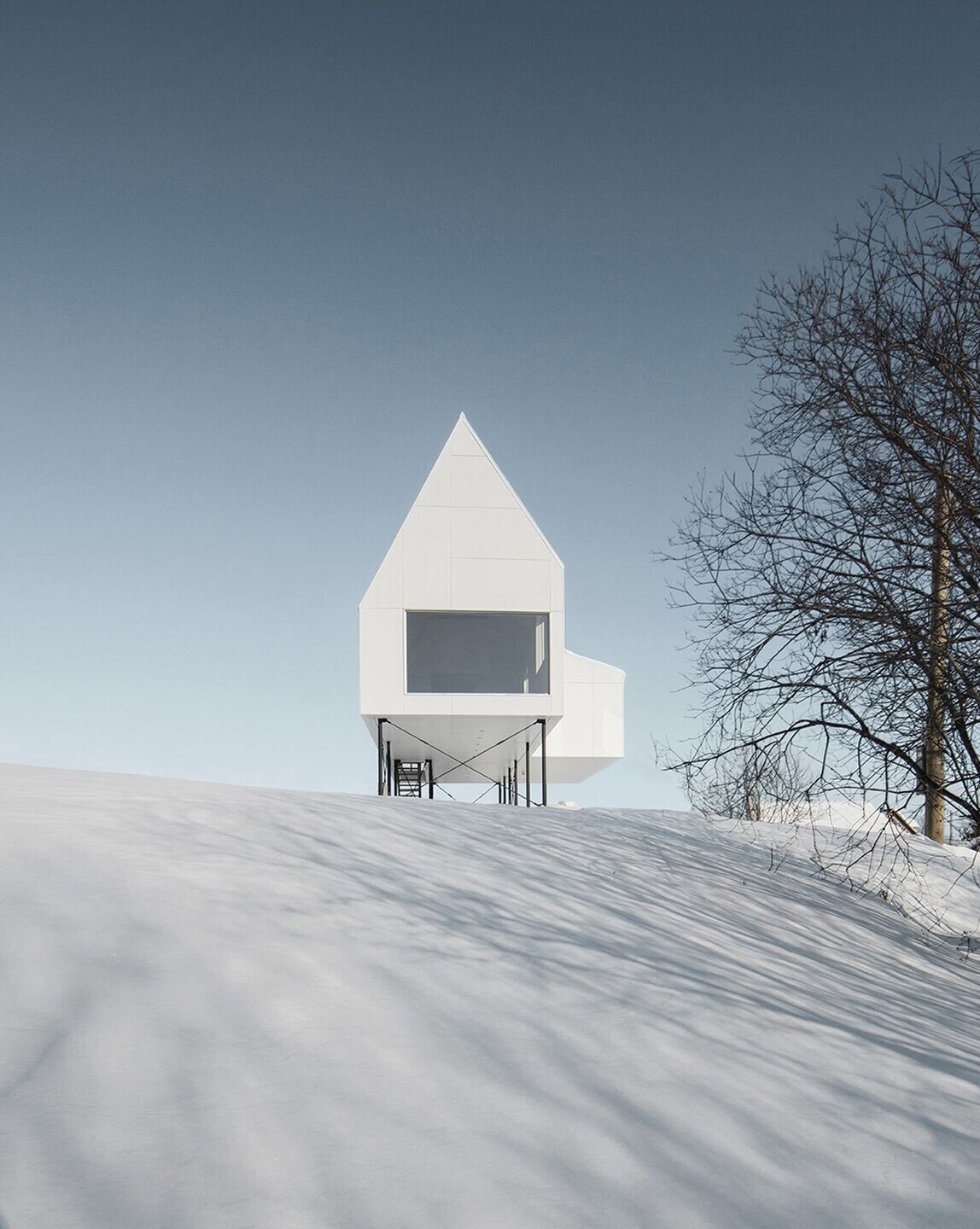 DELORDINAIRE's partners, (Australian-born Adrian Hunfalvay, French Erwan Lêveque and Canadian-born Jean Philippe Parent) combine three different cultural identities and design heritages into one shared vision. They met while working on a series of projects in Chicago and decided to form DELORDINAIRE in 2015.