The house is located in Konstancin-Jeziorna, a spa resort near Warsaw famous for its beautiful, green and wooded landscape. When designing the house we wanted to take advantage of the qualities and natural conditions of the plot, so the design embodies the idea of living close to nature. The living room, located on the first floor, opens up to the surroundings as much as possible. Through the use of full glazing and sliding windows, the common area merges with the outside, emphasizing a strong relation between nature and the building. The surrounding covered terrace constitutes a buffer that provides shade to the interior and expands the living space. A bedroom, children's room, study and bathrooms are located on the first floor. All usable spaces (including bathrooms) on both floors have access to terraces and views of the surrounding nature.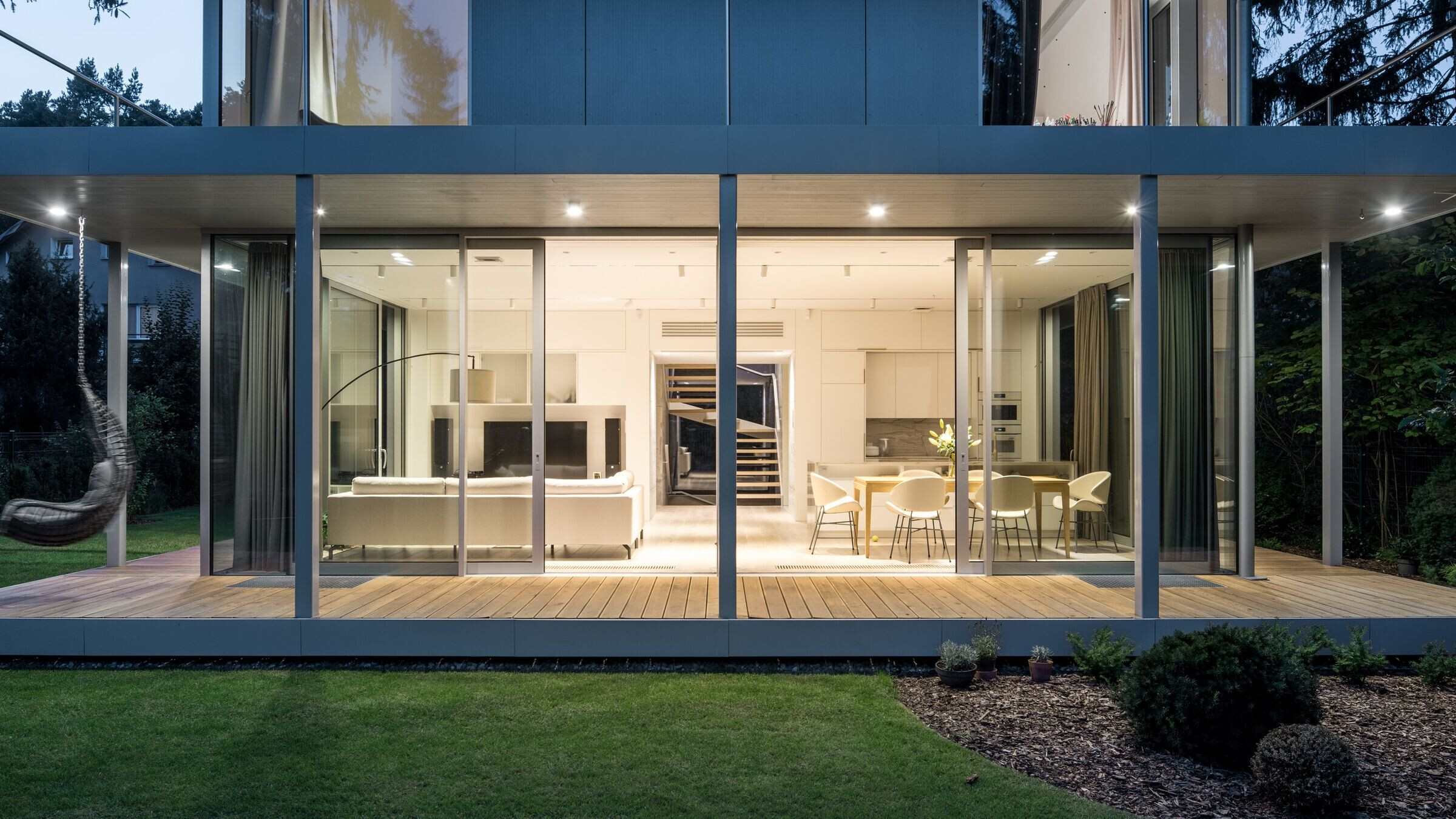 The building's compact shape maximizes the green area on the plot. The efficient plan offers the greatest possible functionality considering the limitations imposed by the plot size and legal provisions. The building is made in hybrid construction: above-ground structure is based on a steel frame supplemented with glulam elements, whereas the basement and the staircase are made of reinforced concrete. The facades are comprised of milled cement-fiber panels.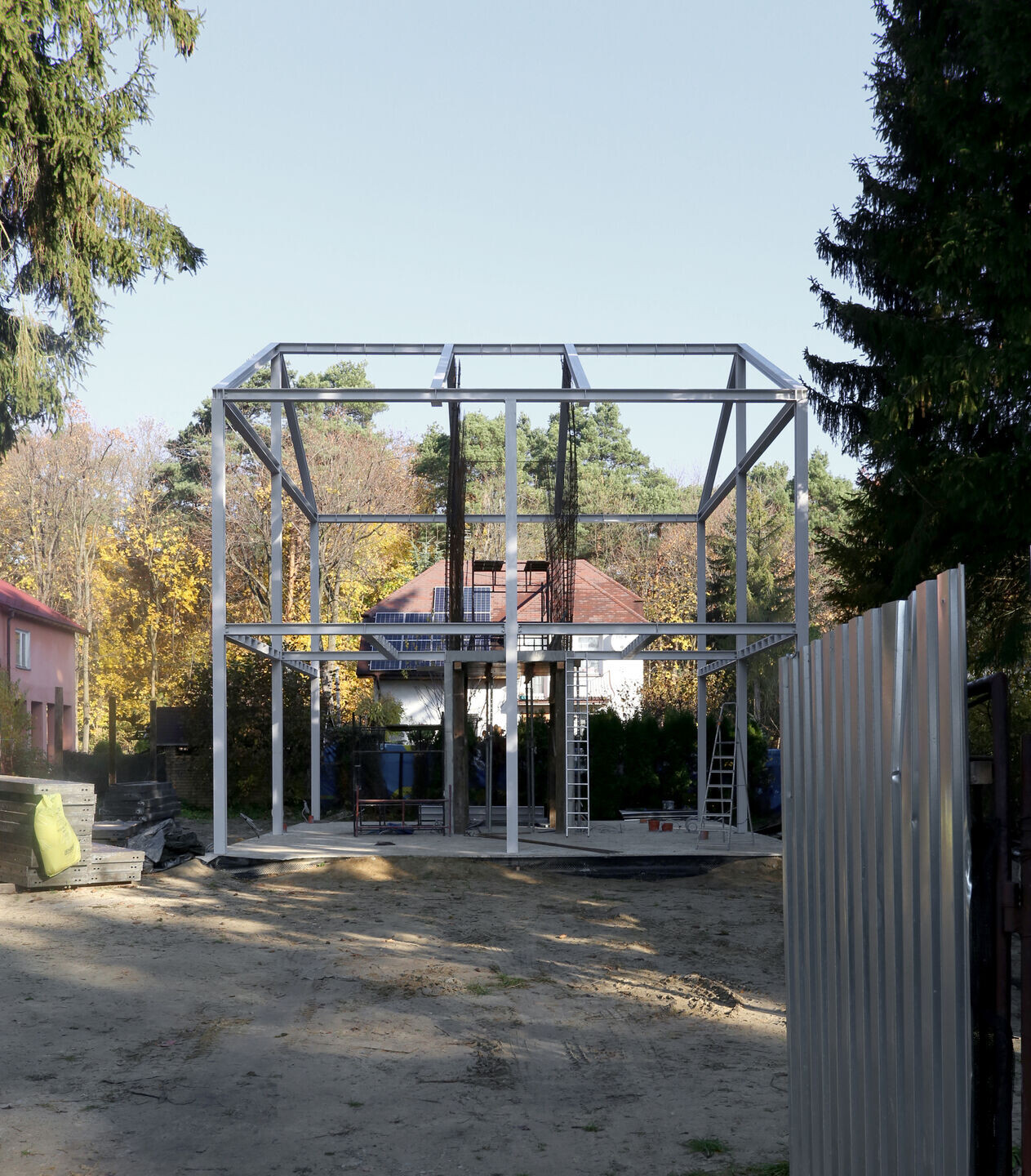 The interiors have muted colors and simple forms, directing attention to the outside greenery. The open living room with kitchen was designed in neutral tones using white and natural materials: wood and quartzite. Thus, the outside panorama becomes the main, most important element affecting the interior. Furniture cladding and large-format ceramic tiles in uniform pastel colors were used in the bathrooms and hallway. The building's structural elements are exposed in many places: steel I-beams in the living room, wooden roof structure in the upstairs rooms, or reinforced concrete shaft in the stairwell.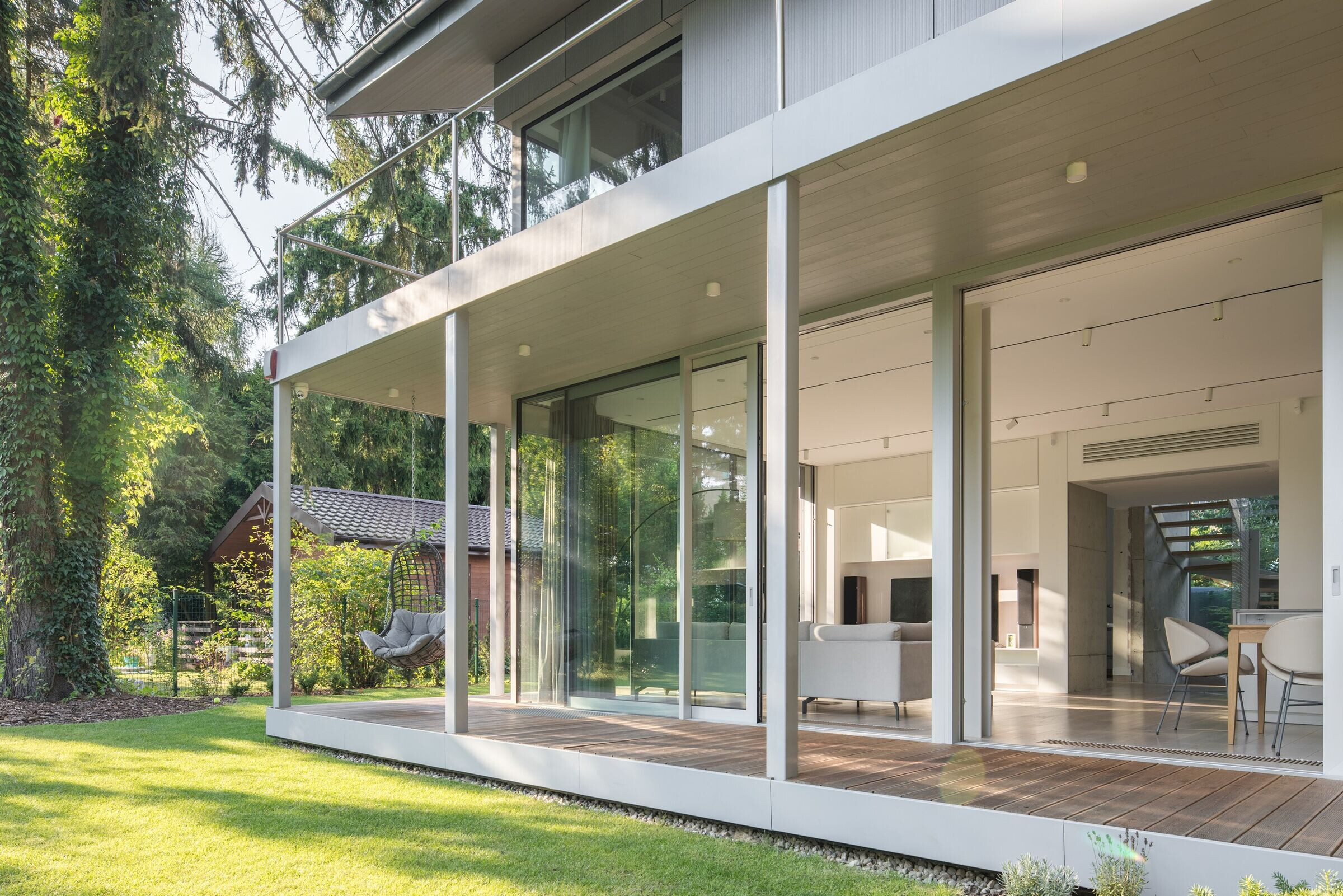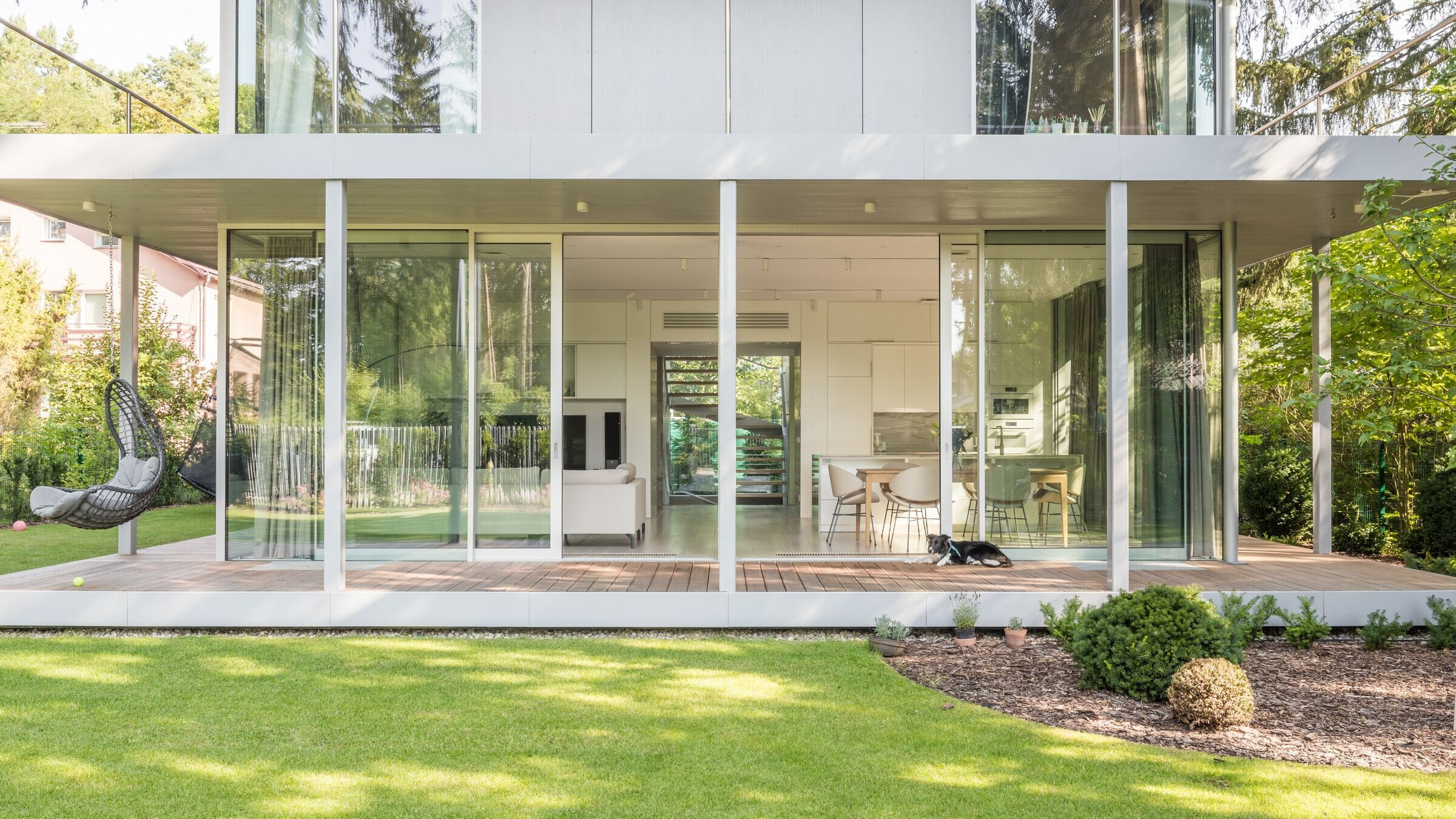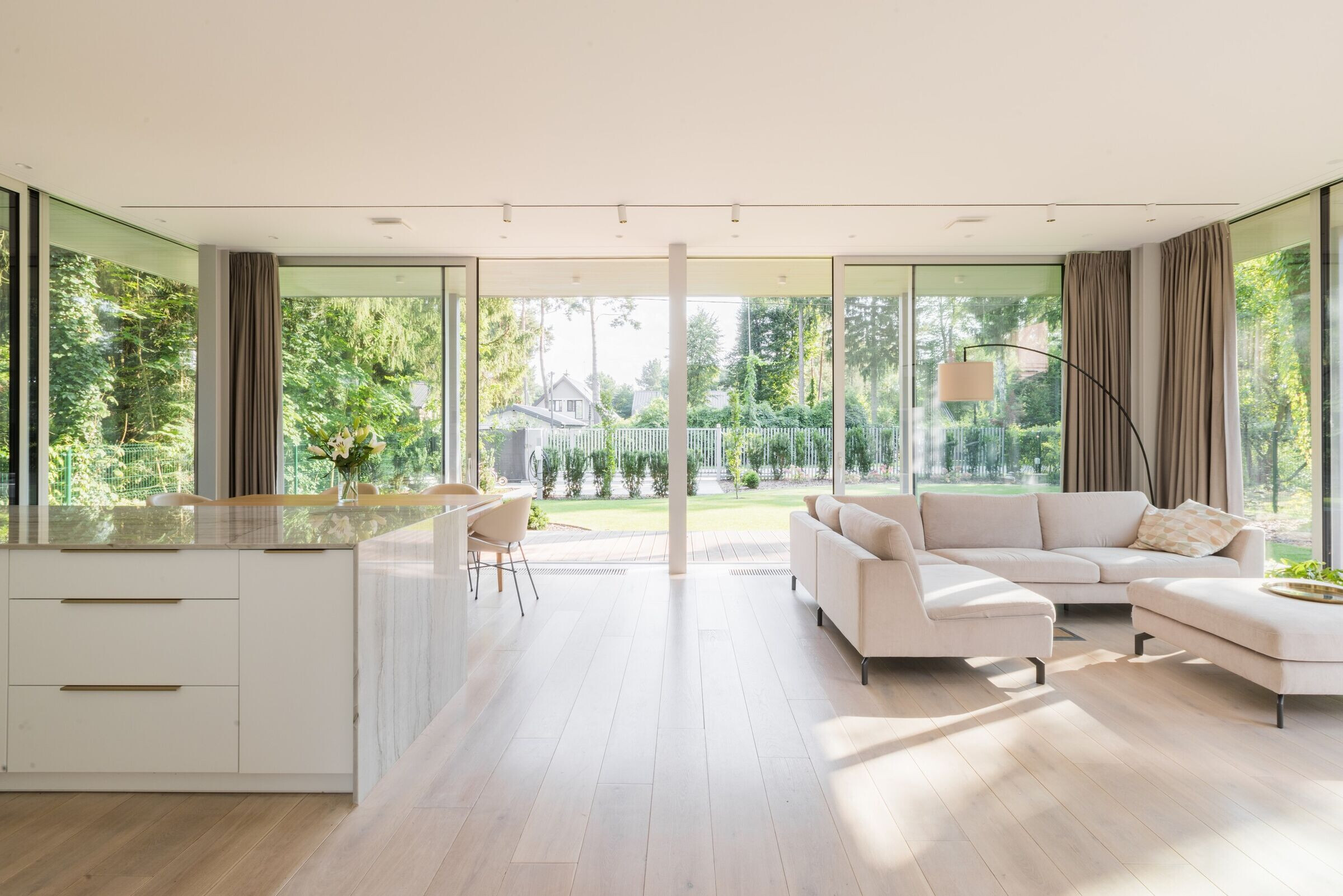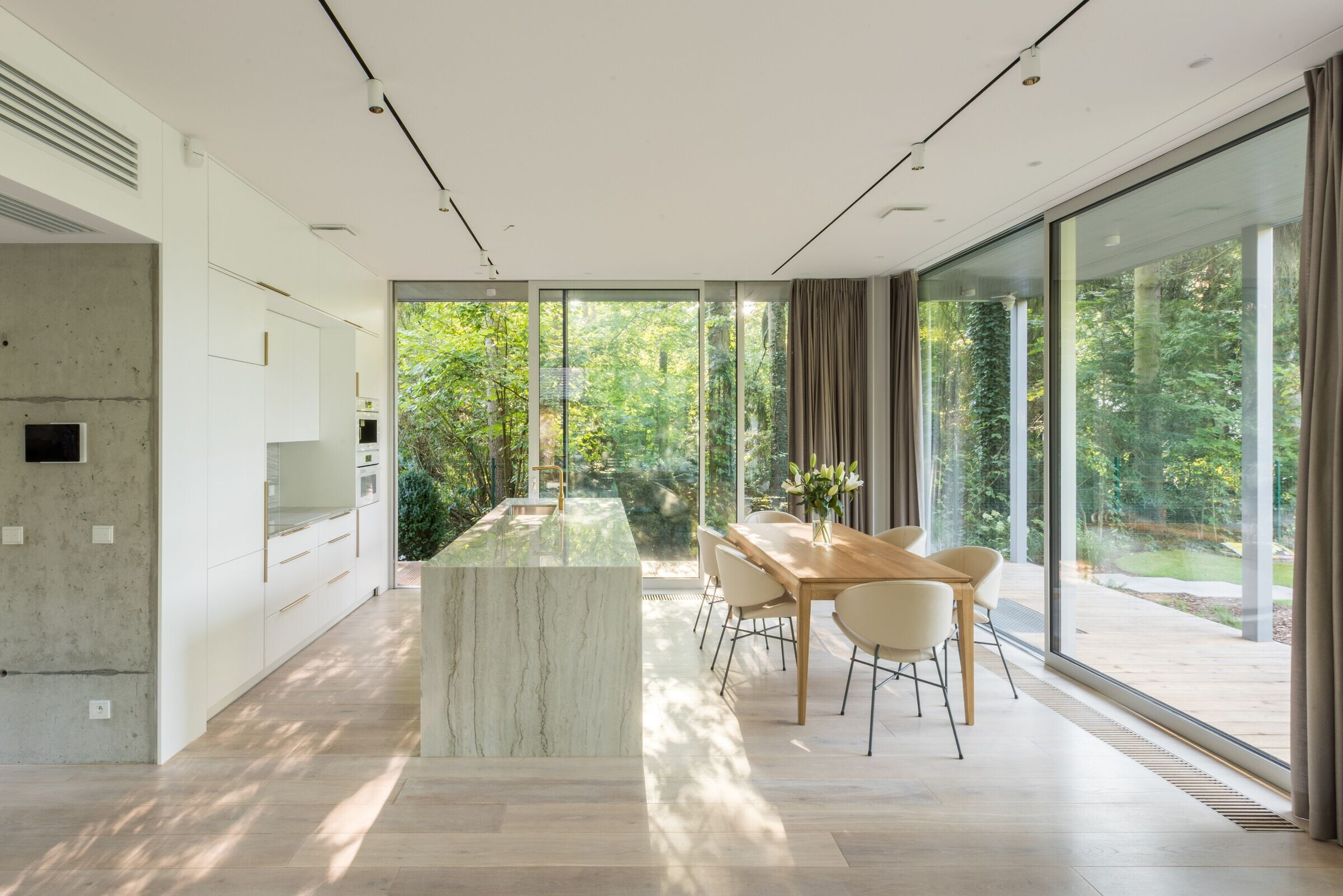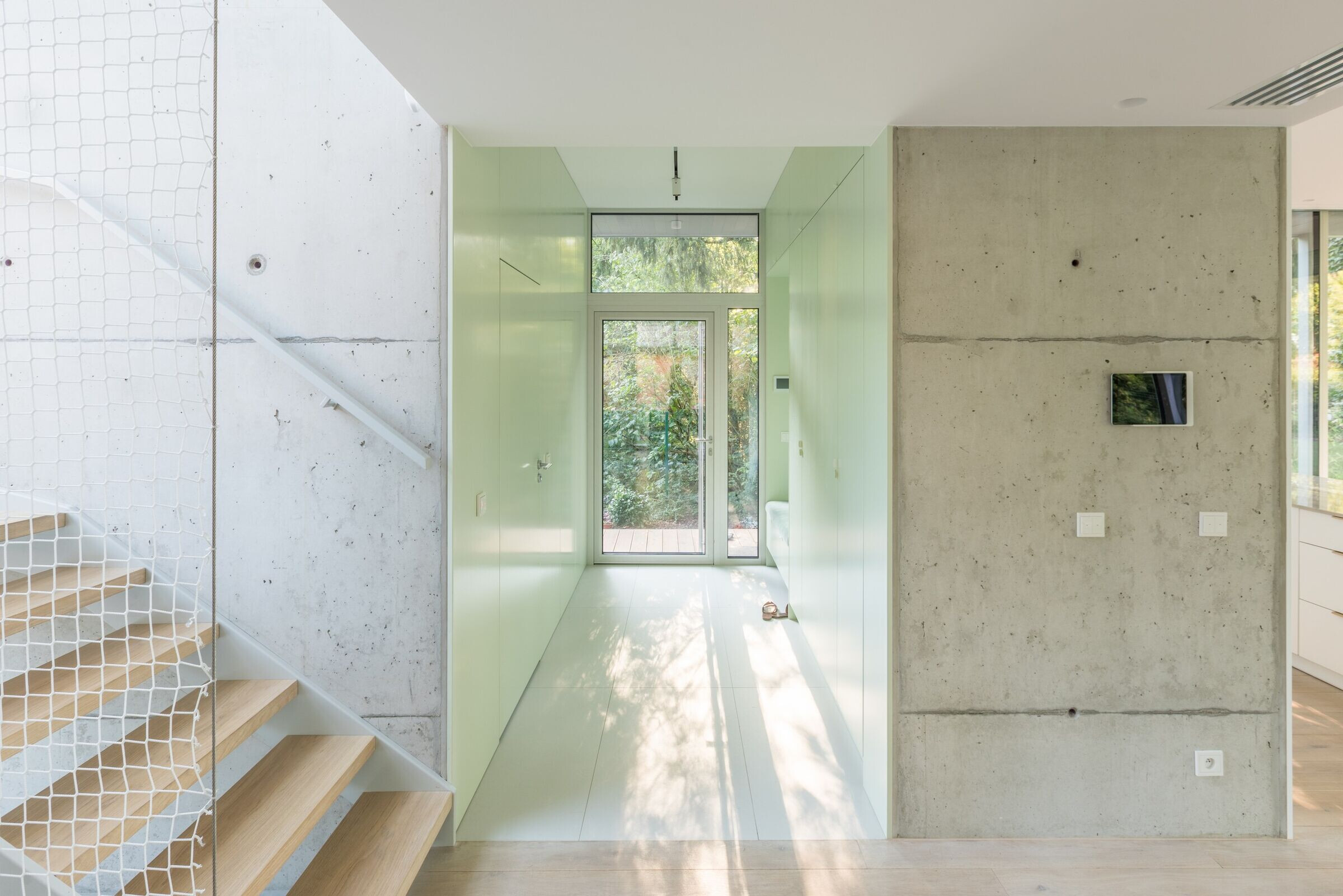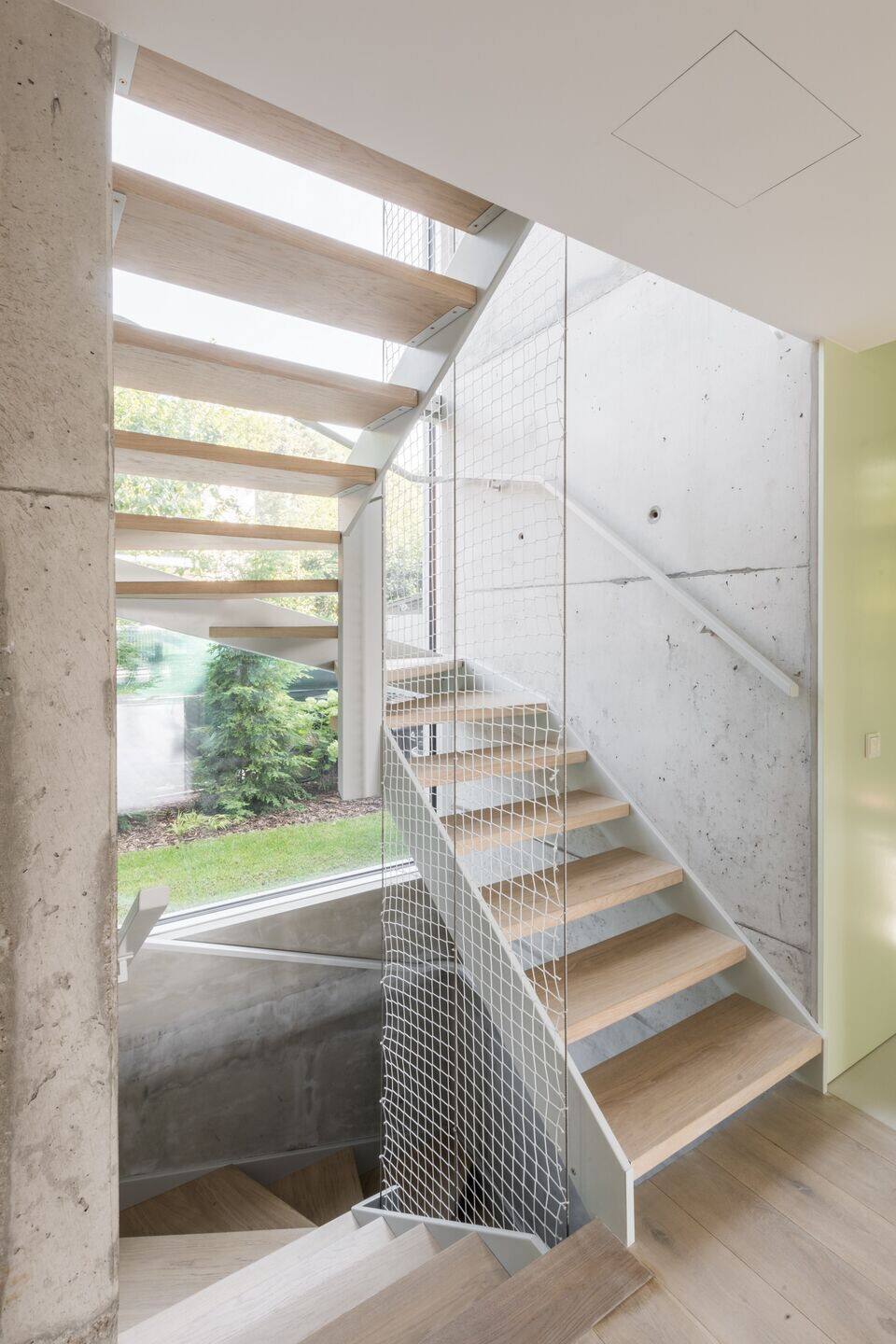 The building is designed to be environmentally friendly. The use of steel-frame structure allowed for efficient use of building materials and a shorter construction process. The eaves and arcades protect the interiors from overheating in summer. PV panels were placed on the southern slope of the roof and the generated energy can be used to charge, for instance, an electric vehicle. All installations have been integrated using a smart home system. The building is also equipped with a heat pump and a rainwater tank.