What was the brief?
Designing a five-member family house, the requirements were: spacious living room for family members to gather, master bedroom, 3 rooms for children, one guest room, small indoor swimming pool and small indoor gym for children, as well as the outdoor playground since the children are passionate about basketball. In terms of placing the house inside the site limits main requirement was not to endanger and existing orchard and to give family as much privacy as possible.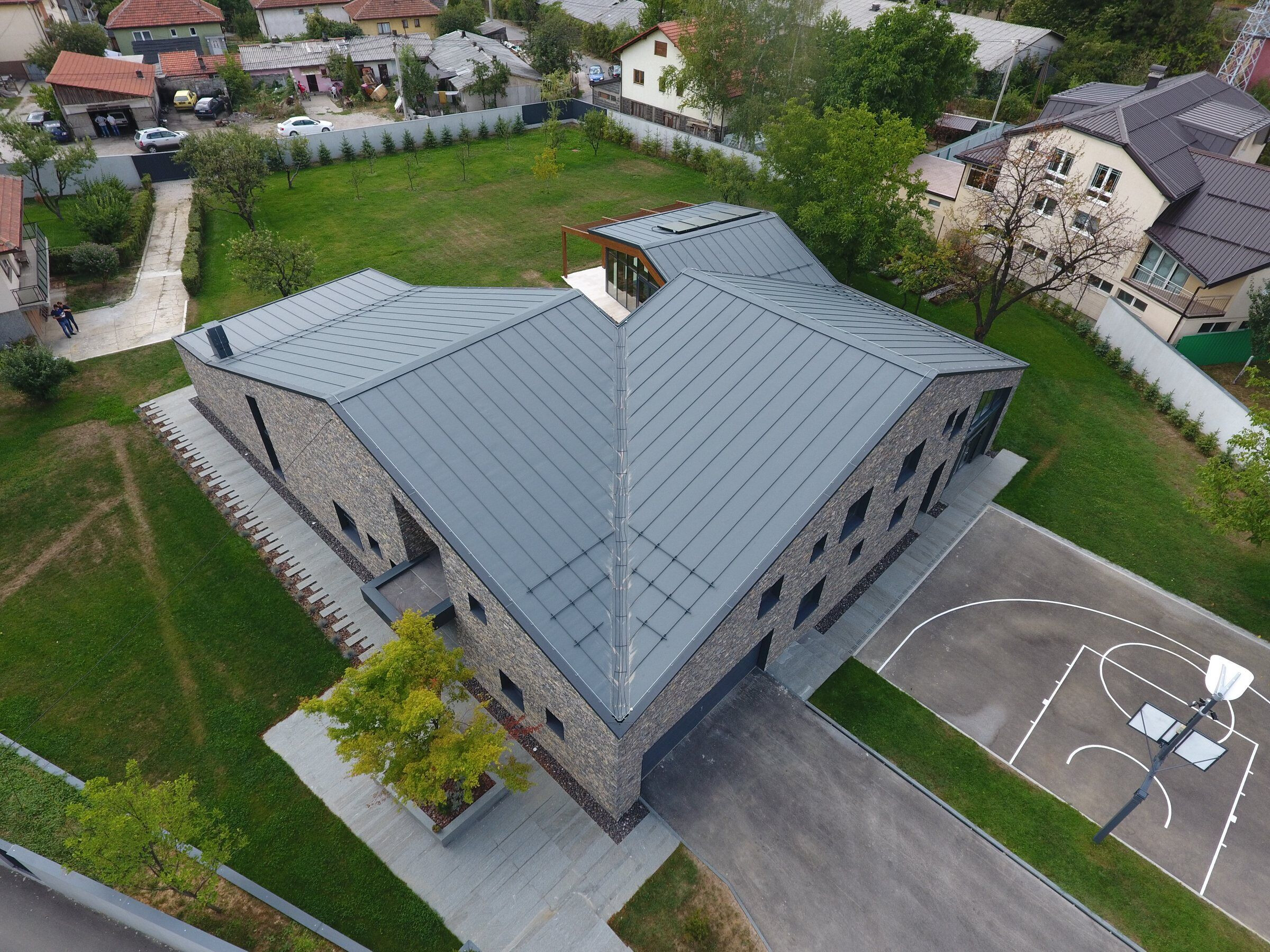 What were the key challenges?
There were no regulation lines for the site, determining factors for placing the house were vicinity of neighboring buildings located on the very border of the site, position of the old orchard and need to orient residential areas towards south. All units in the house, except children bedrooms, are placed at the ground floor level, and open to inner courtyard and the orchard that has been there for years.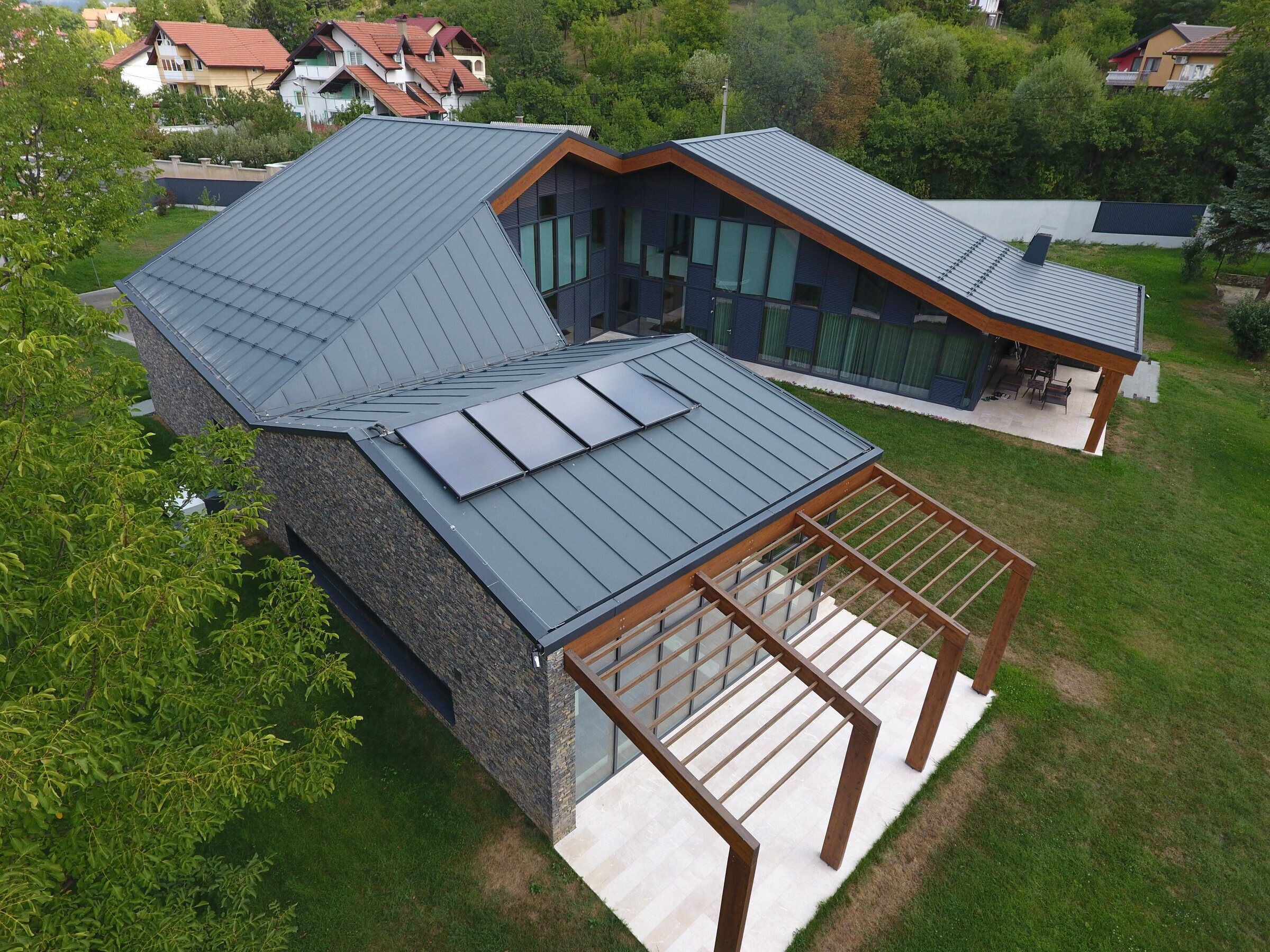 What materials did you choose and why?
In terms of construction two main constrictive elements are used: a concrete shear wall and laminated wooden beams and columns. The outer concrete shell was made on the spot, while the rest of the construction consists of 37 prefabricated wooden columns and beams. The laminated wooden elements were manufactured locally and mounted on the outer concrete shear wall over a period of 3 months.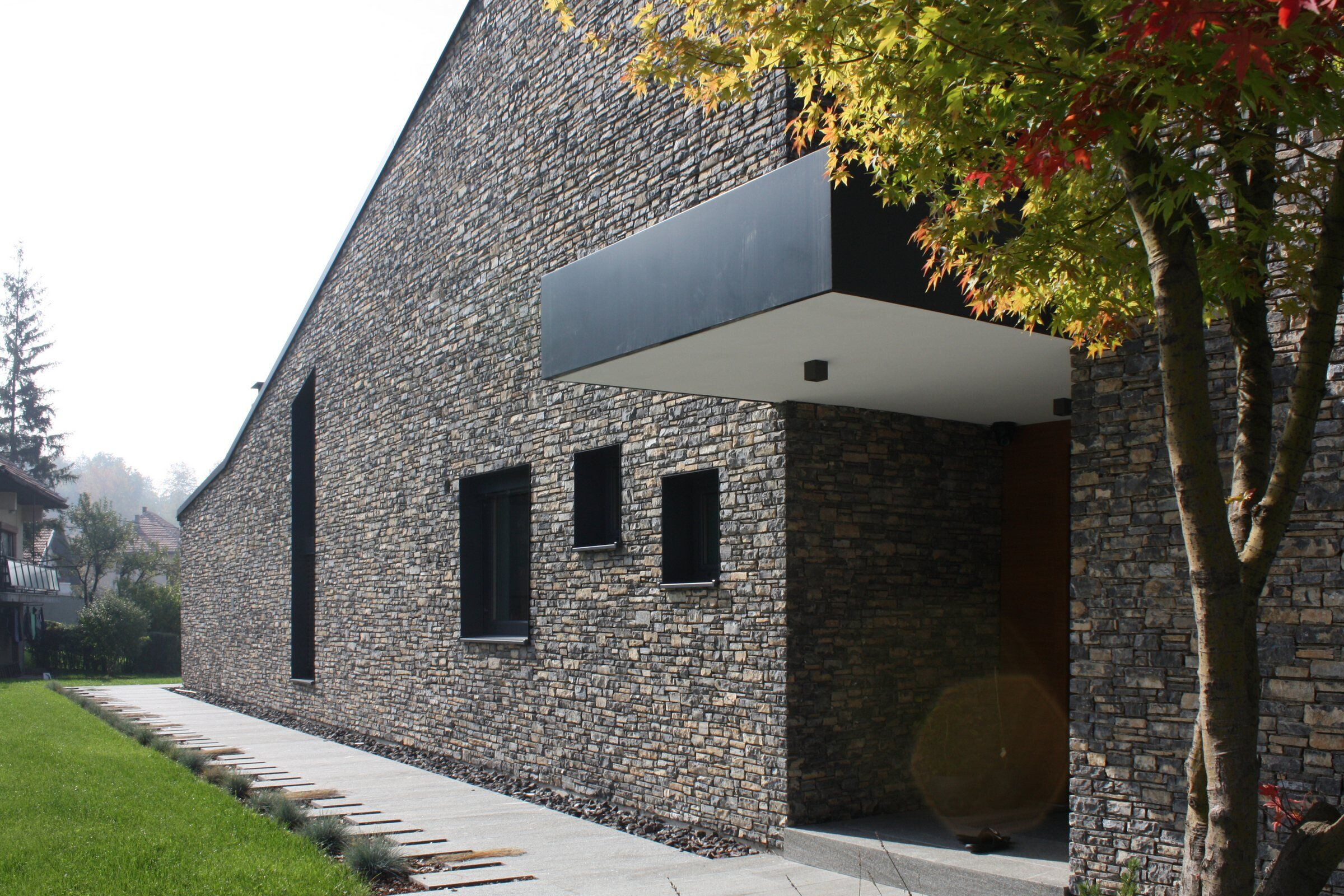 This shortened construction process for 3 months, as wooden elements were produced during the construction of the concrete shear wall. With this approach, we've managed to reduce the number of workers at the construction site and simplified the construction process.
Team:
Construction engineer: IsakMedić
Mechanical engineer: Josef Vizmeg
Wooden construction: Krivaja Homes
Aluminium Harware: Alpamm Ltd.
Main contractor: Trgosped Ltd.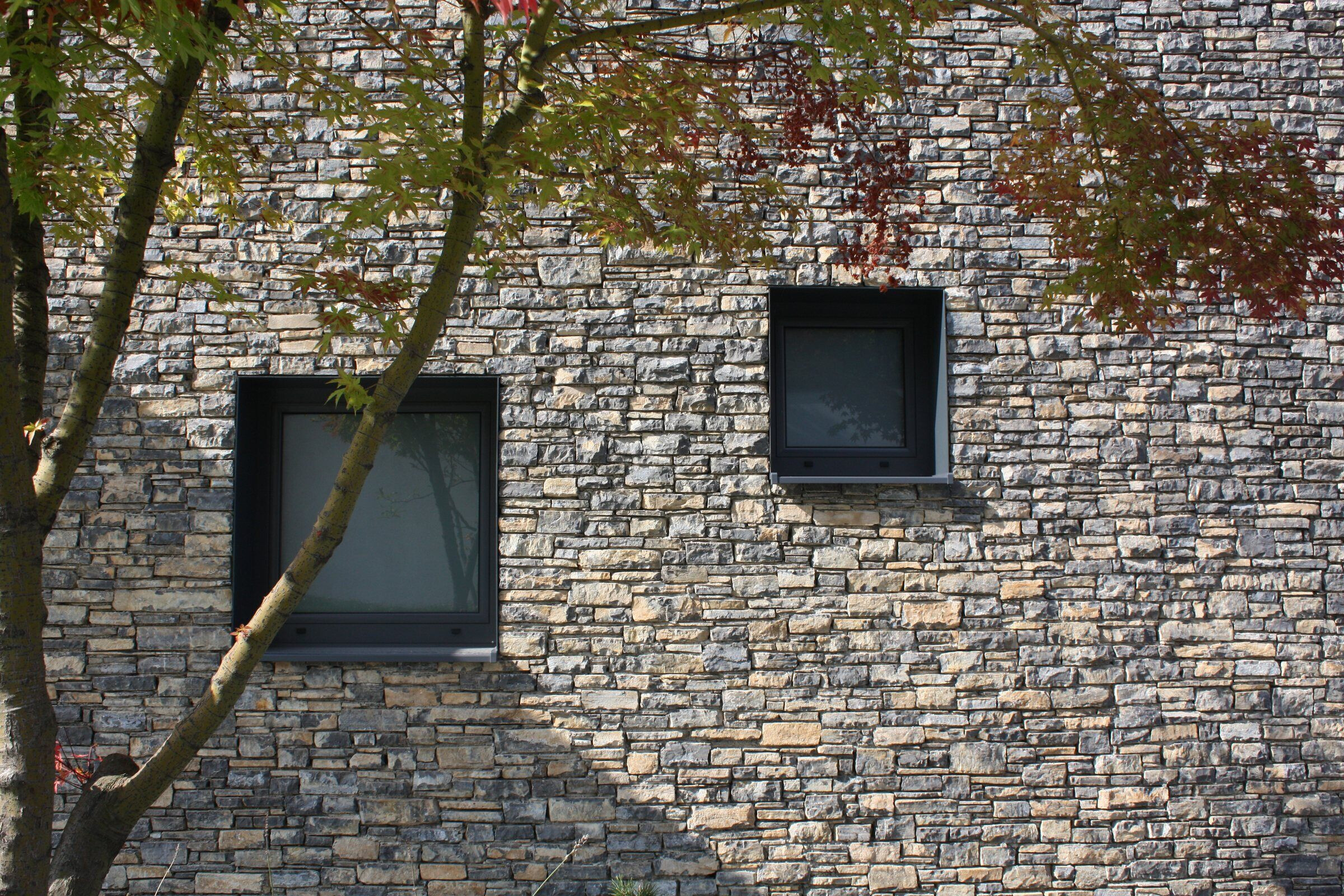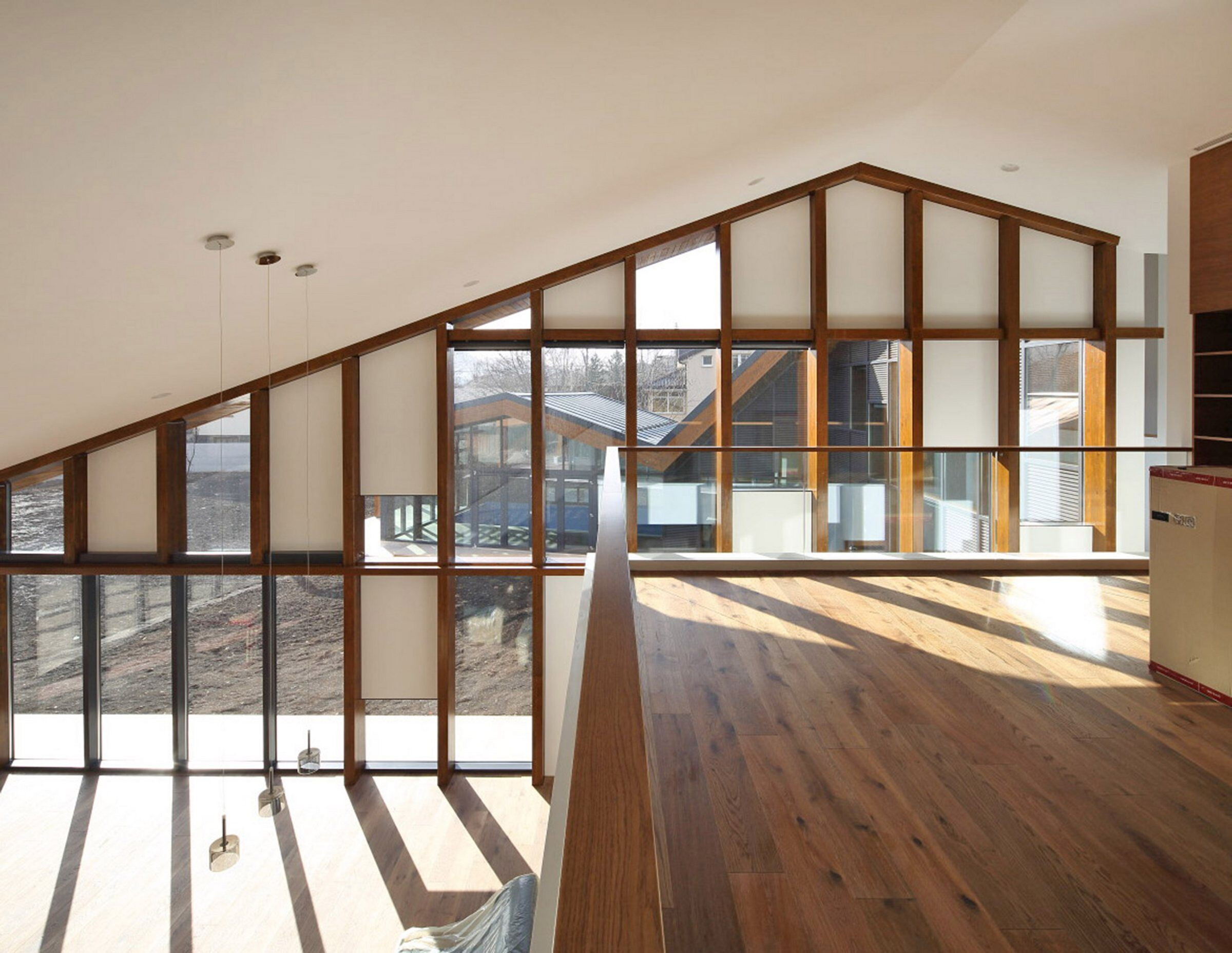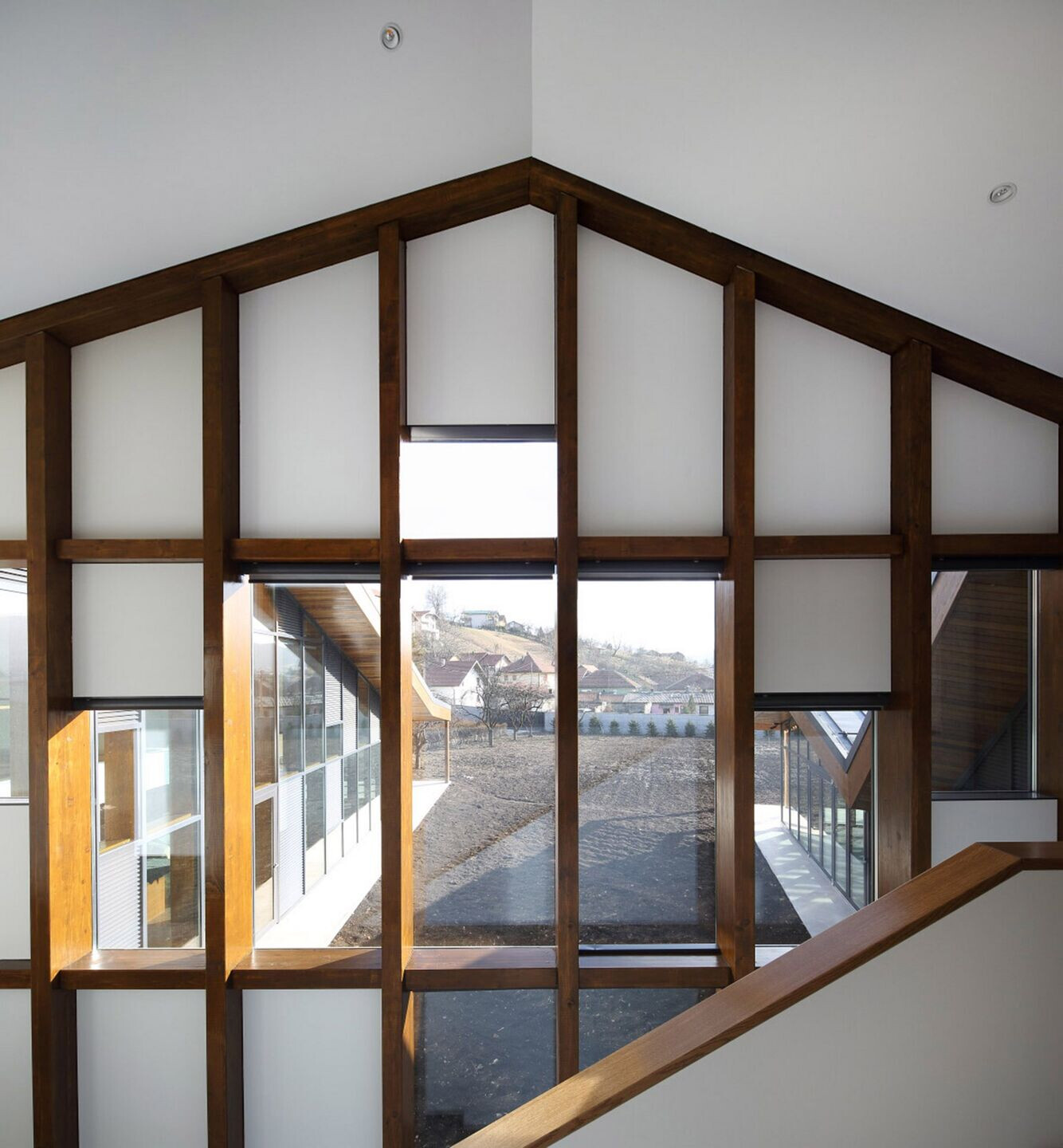 Material Used:
1. Facade cladding: Stonefacade, Locally produced
2. Flooring: Parquet (Frischeis Ltd.), Ceramic tiles, (Keope, Laminam)
3. Doors: Wooden doors, Sejdić Commerce
4. Windows: Aluminum facade and windows, Feal Ltd.
5. Roofing: Sheet metal, Alternativa Ltd.
6. Interior lighting: Delta Light
7. Interior furniture: Custom made, Sejdić Commerce