The daycare center is located directly on the edge of the forest and is oriented towards nature with the outdoor play area. The entrance area faces the street and, like the garden exits, has a covered vestibule. A vestibule leads to the central play hallway, which also connects all the rooms.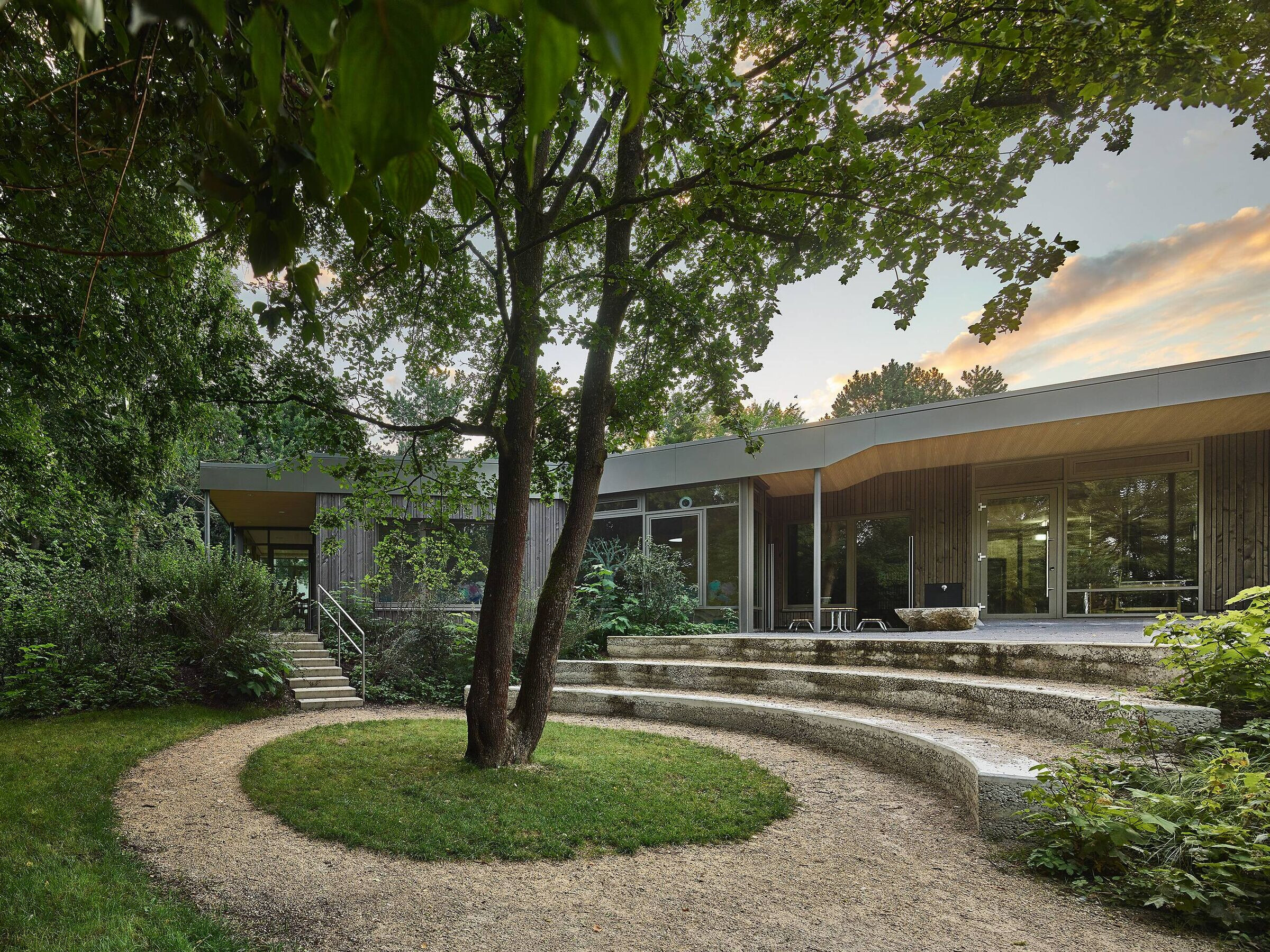 The basic structure as well as the supporting structure of the building is formed by groups of rooms in the form of rectangular wooden boxes, interlocked at an angle of 45°. The zones between the wooden boxes provide space for three nesting rooms, the entrance area and the dining area.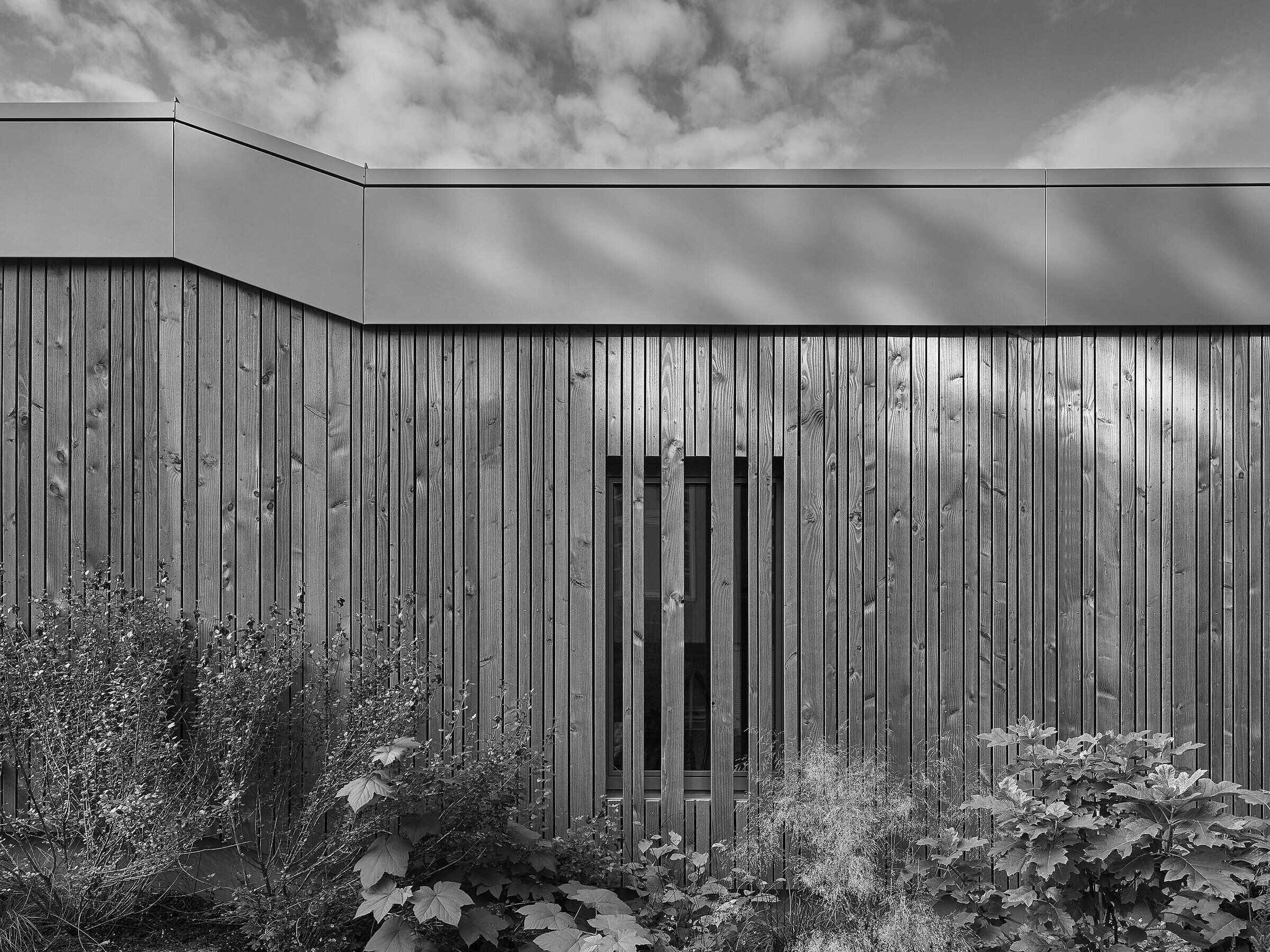 All of the common rooms have front covered outdoor areas with direct access from the inside. Each of the three nest rooms occupies its own elevation level within the building.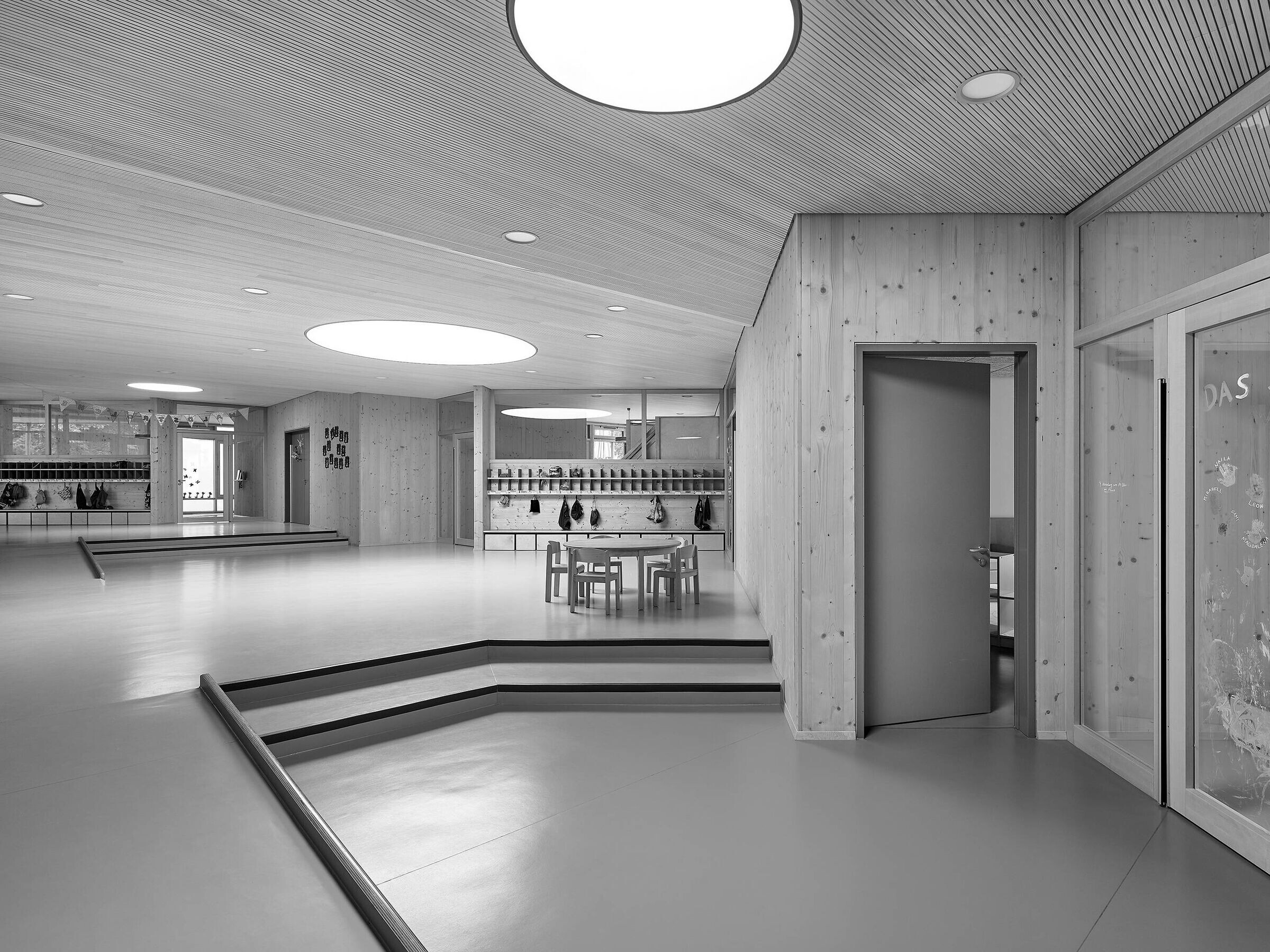 In this way, a natural zoning of the central play area follows the terrain, using tectonic design elements such as ramps and seating steps. The roof follows this movement, which can be read inside as well as outside on the roof edge.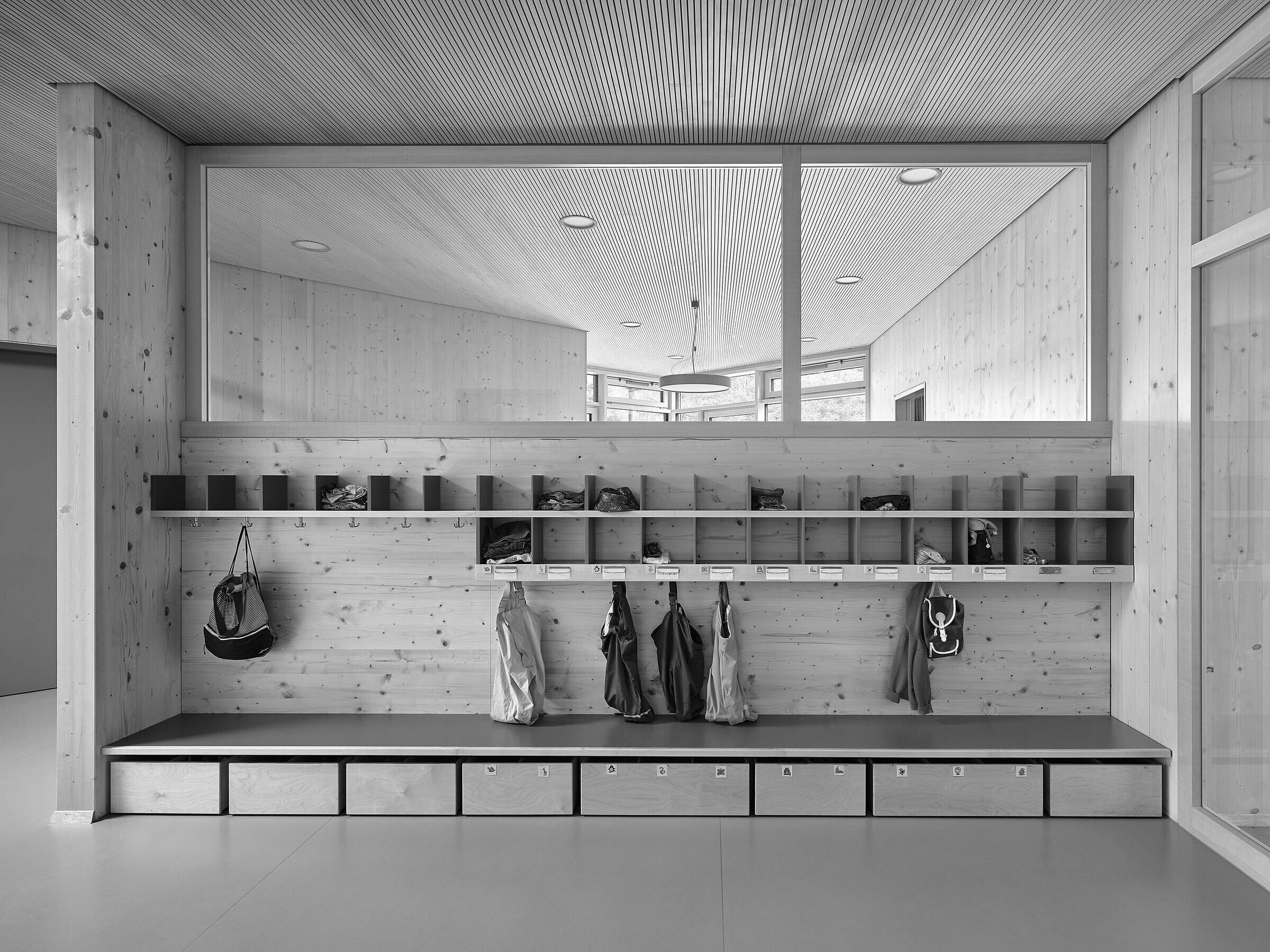 The building, constructed in wood, also reproduces the material in the form of pre-greyed larch wood formwork on the exterior and natural solid wood walls on the interior.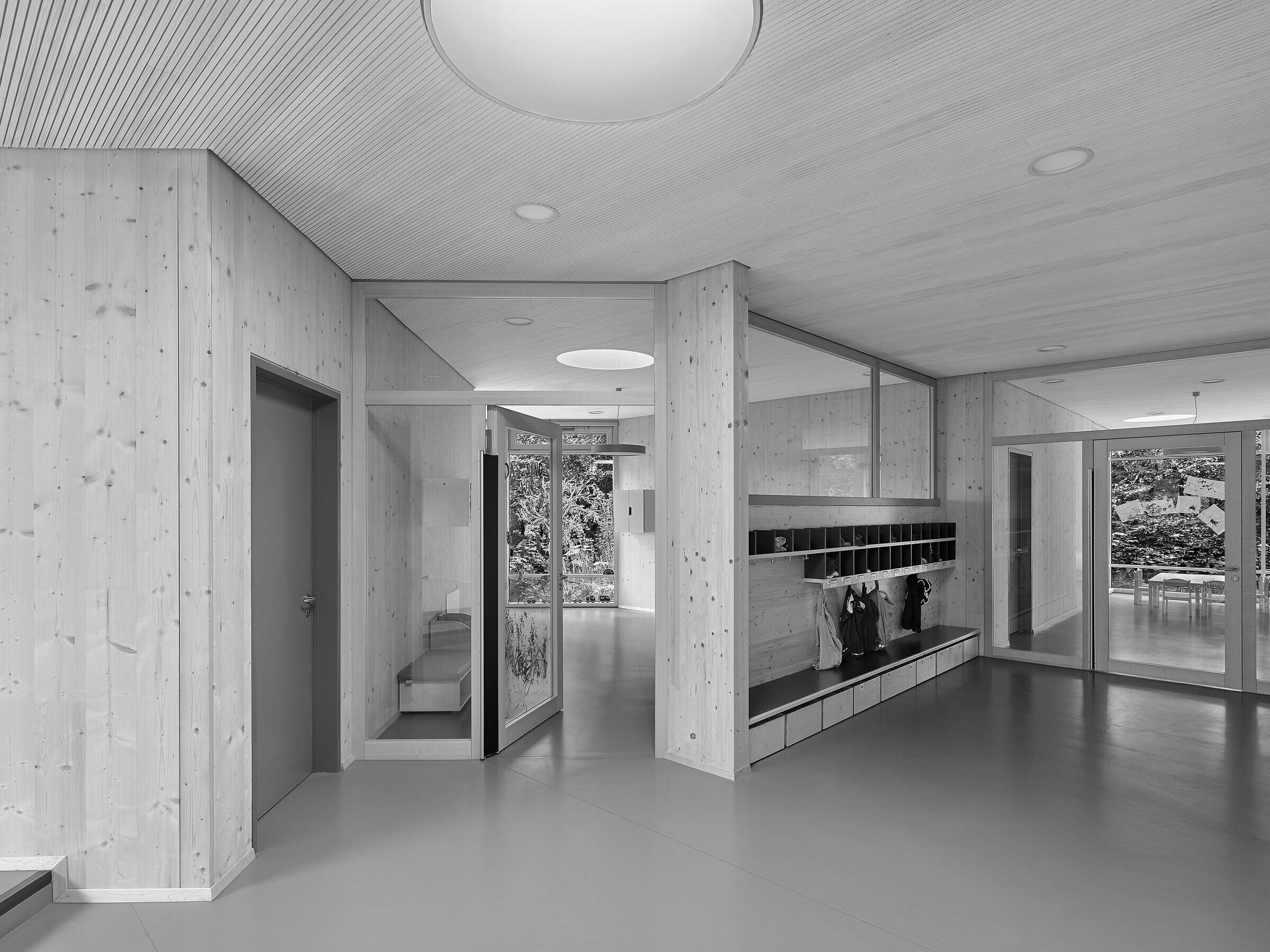 Acoustic ceilings made of wood in the play hallway and the covered outdoor areas, as well as wood wool panels in the enclosed rooms, ensure good acoustic conditions.A period of 24 months was available for planning, approval and realization.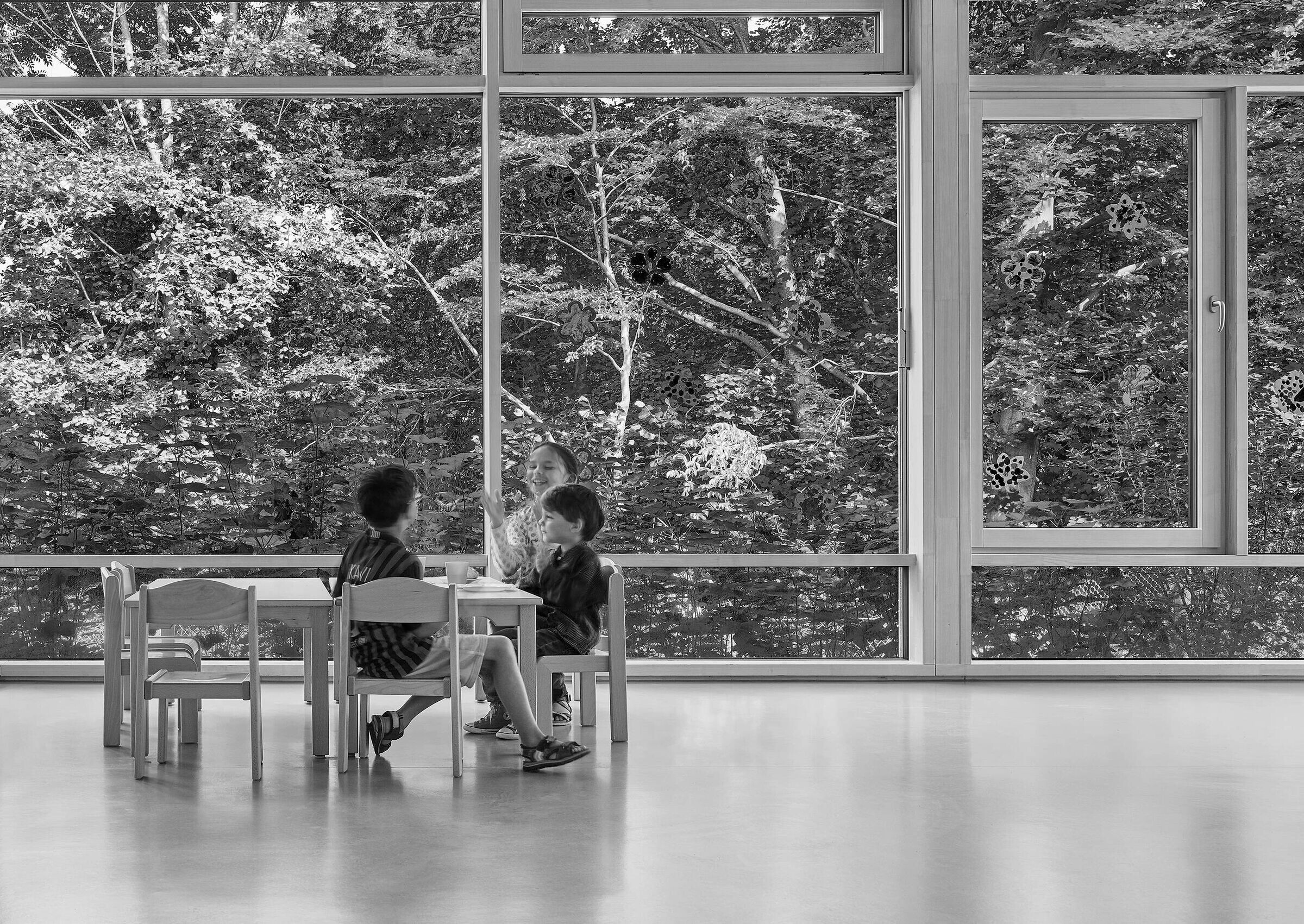 Material Used:
1. Facade cladding- Wood