Citydot Studio reimagined the urban offices for Leanplum to better represent the customer engagement platform's presence in San Francisco, California.
The office design is an abstraction of the client's recently rebranded web platform with its organic graphics and playful color blends. The reinvented city-like office environment with its rhythmic clusters of room volumes promotes a human-centered culture, where the company values of informal teamwork, doer mentality and innovation thrive.
The recent web rebranding aims to distinguish the company as an analytical B2B company, that is yet elevating the people to the heart of its work – both customers & employees. The visual identity represents lines fluctuating around a core. The office design challenge is to imagine a 3-dimensional space as an abstraction of the web brand, embracing program & construction simplicity.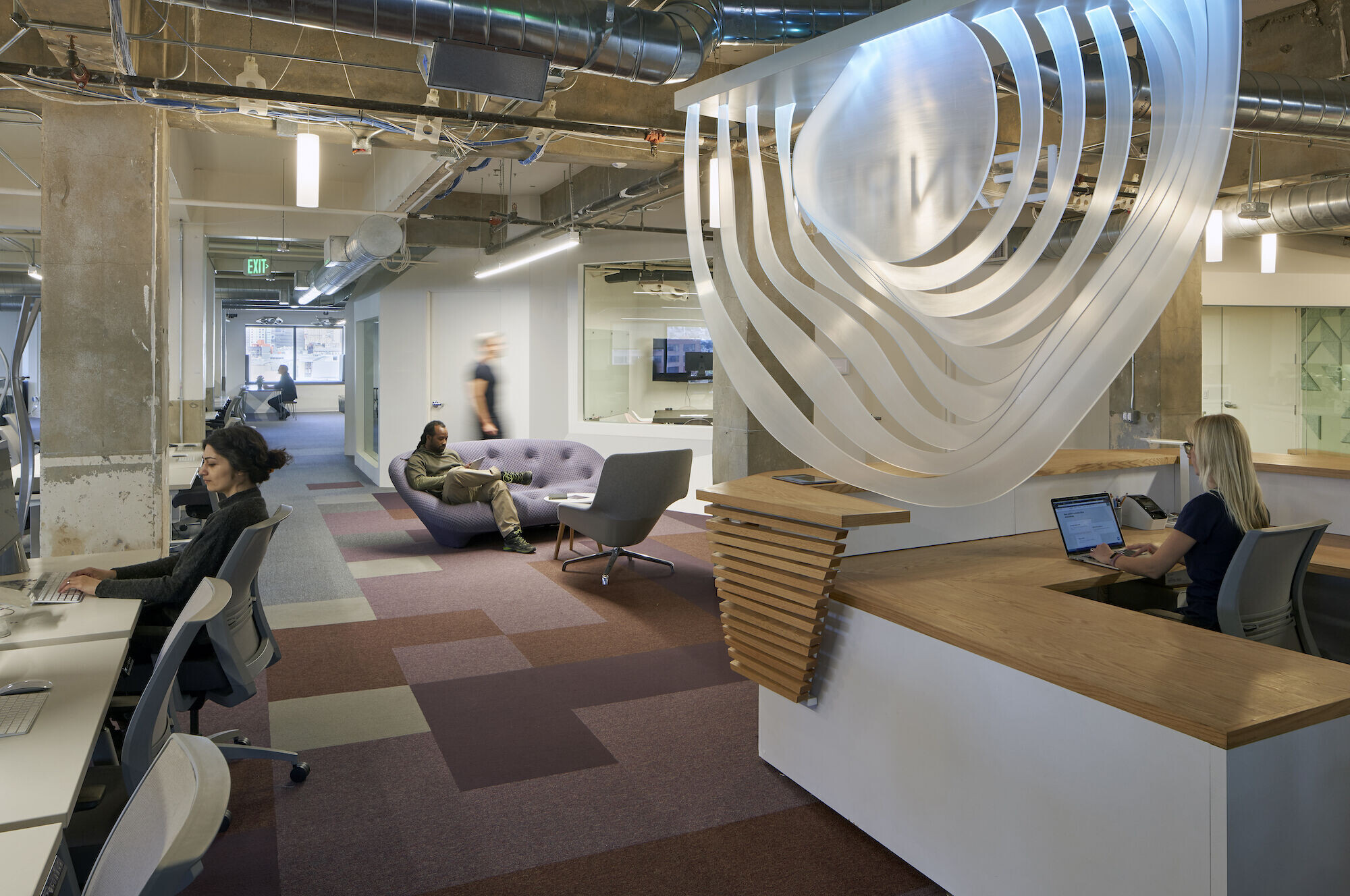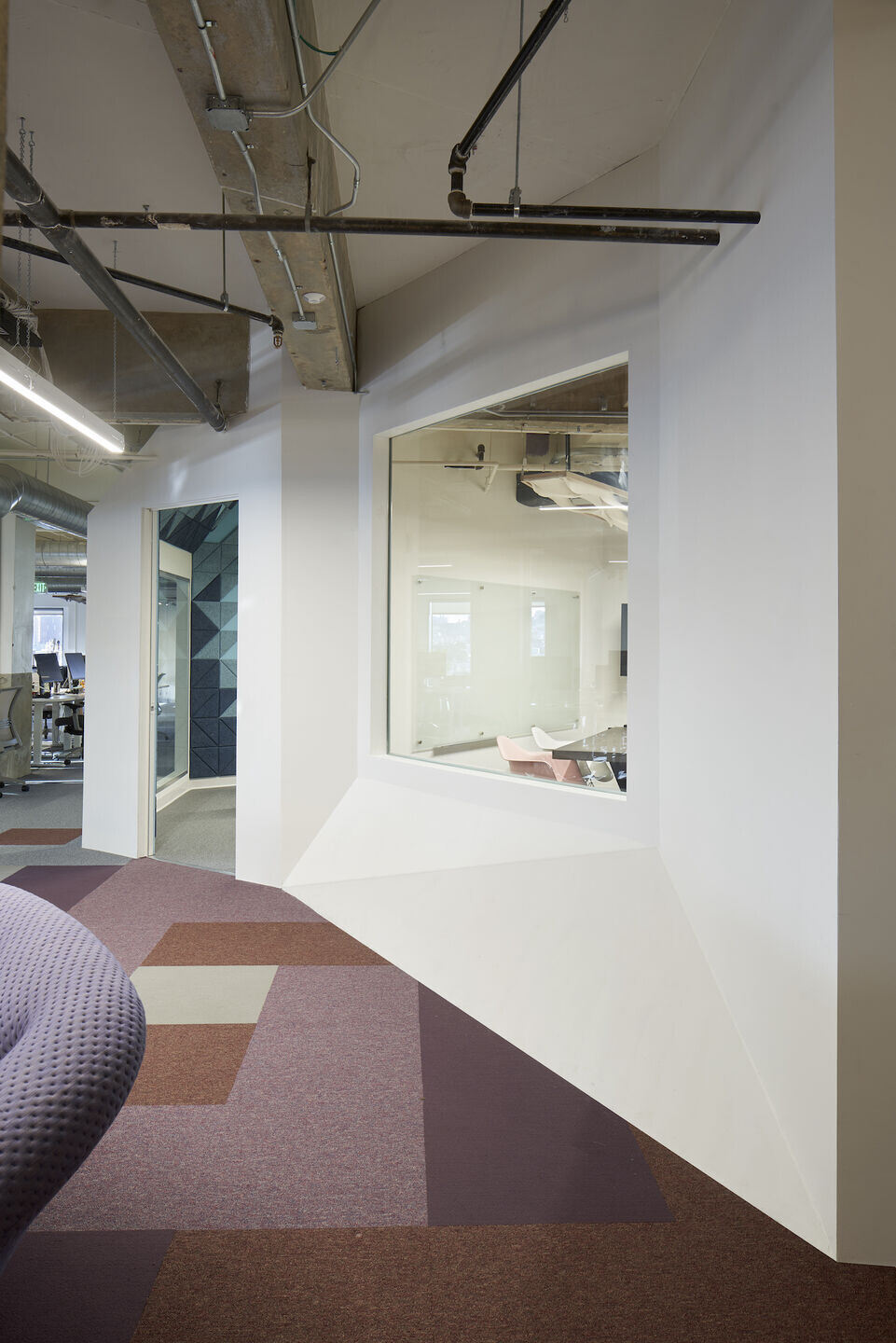 The organic look is reinterpreted through a set of geometric rules for the meeting rooms clusters. The distinguishable honeycomb volume of each room is repeated with slight variation, similar to the way nature builds rhythmic structures. Two types of rooms are developed: pulled out & down; and pushed in & up. The variations respond to program, site conditions, daylight, and views.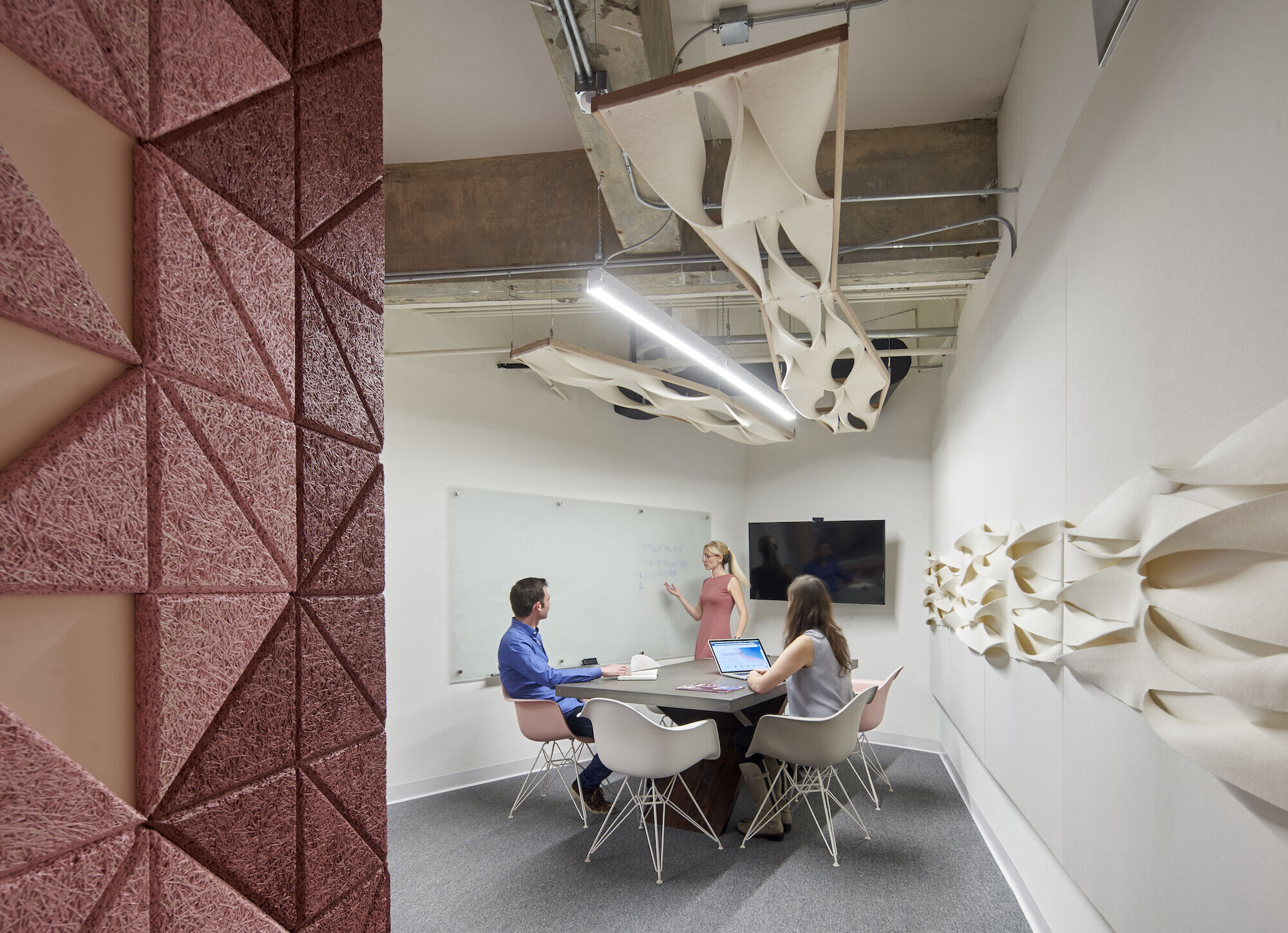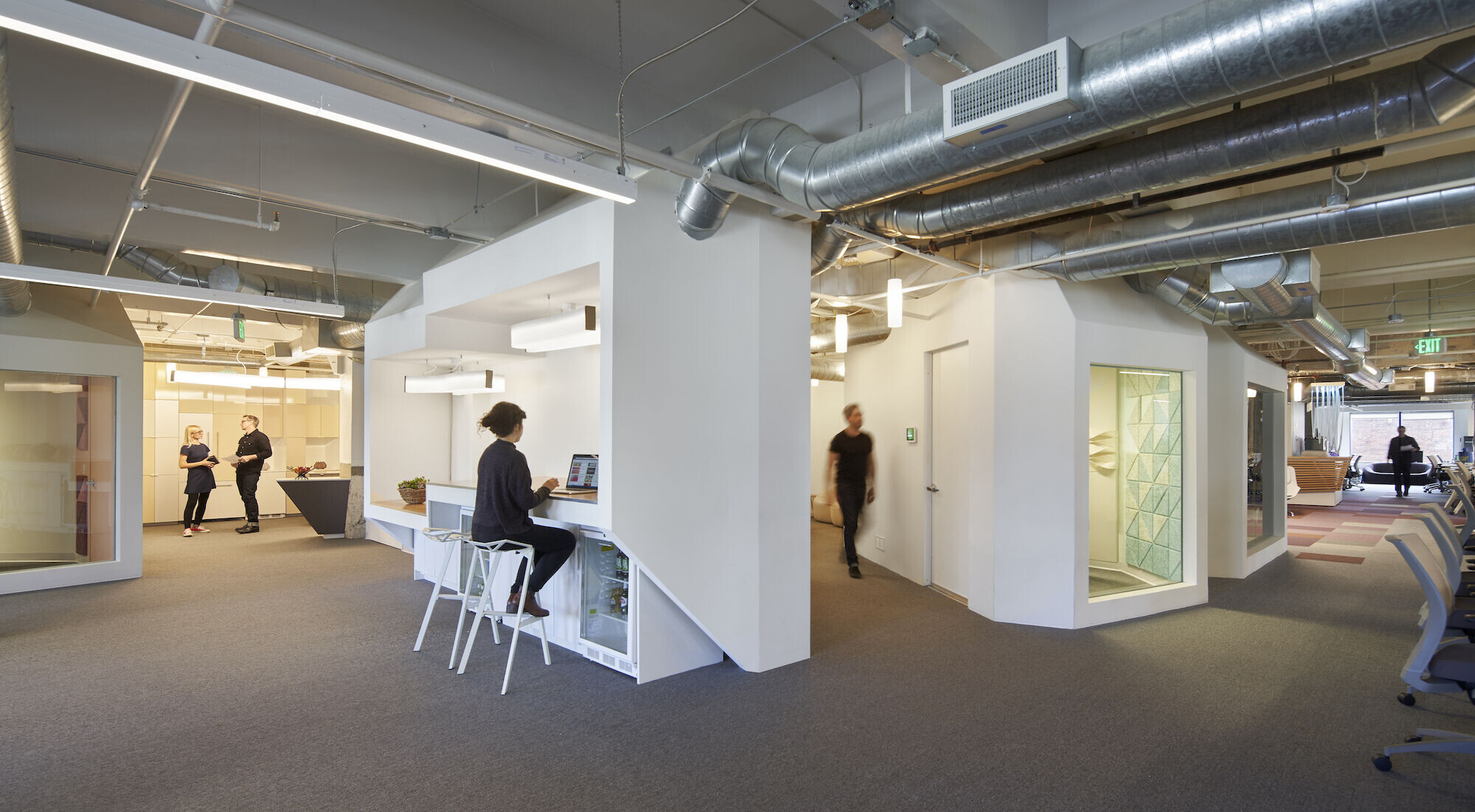 The unconventional way this fast moving startup operates requires an unconventional office environment, which is designed more like a city than a typical interior. The meeting rooms are visually defined as houses, engaging circulation modes as streets, gathering areas as urban squares, lounges/ games as mini parks sprinkled throughout.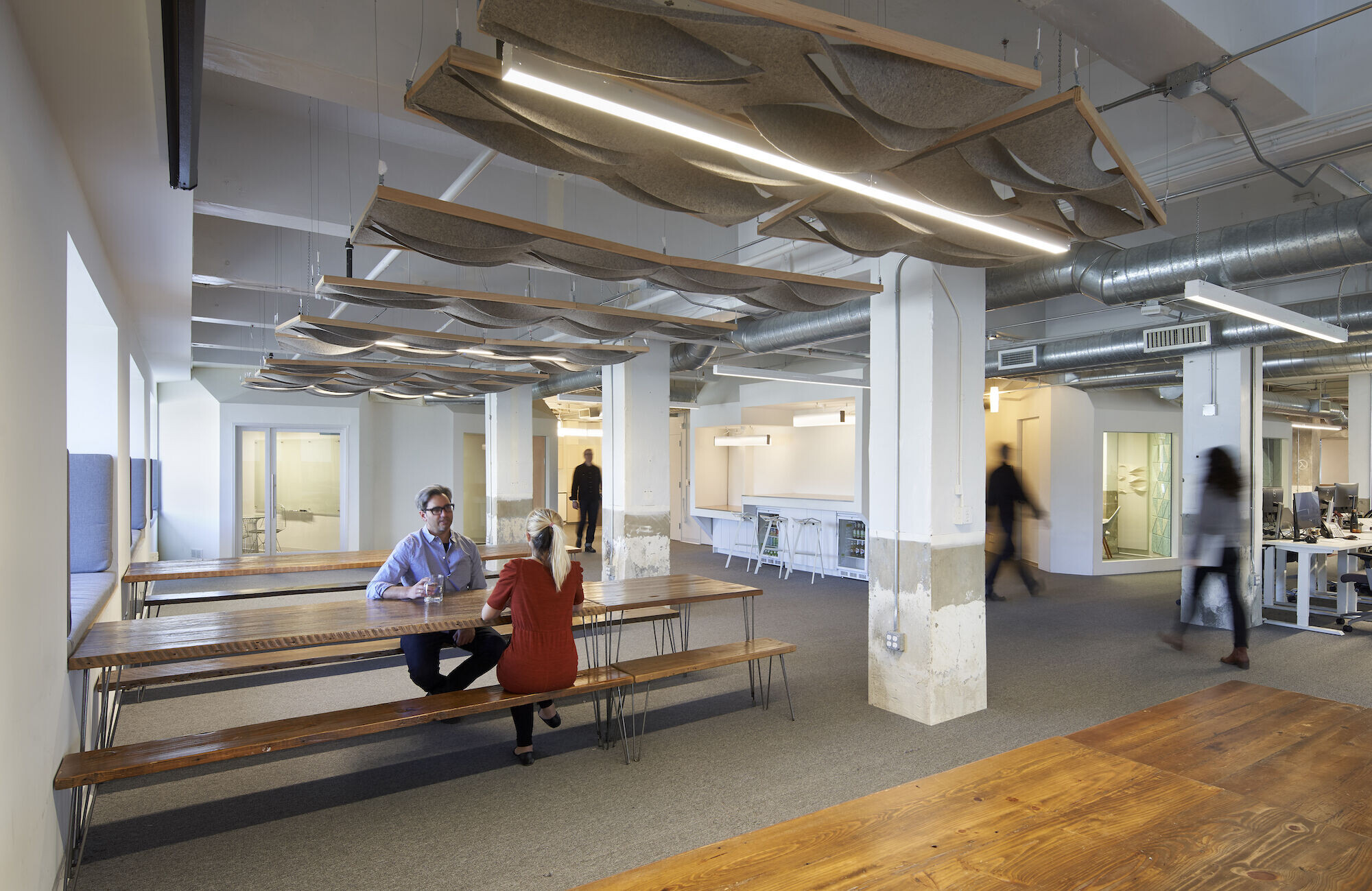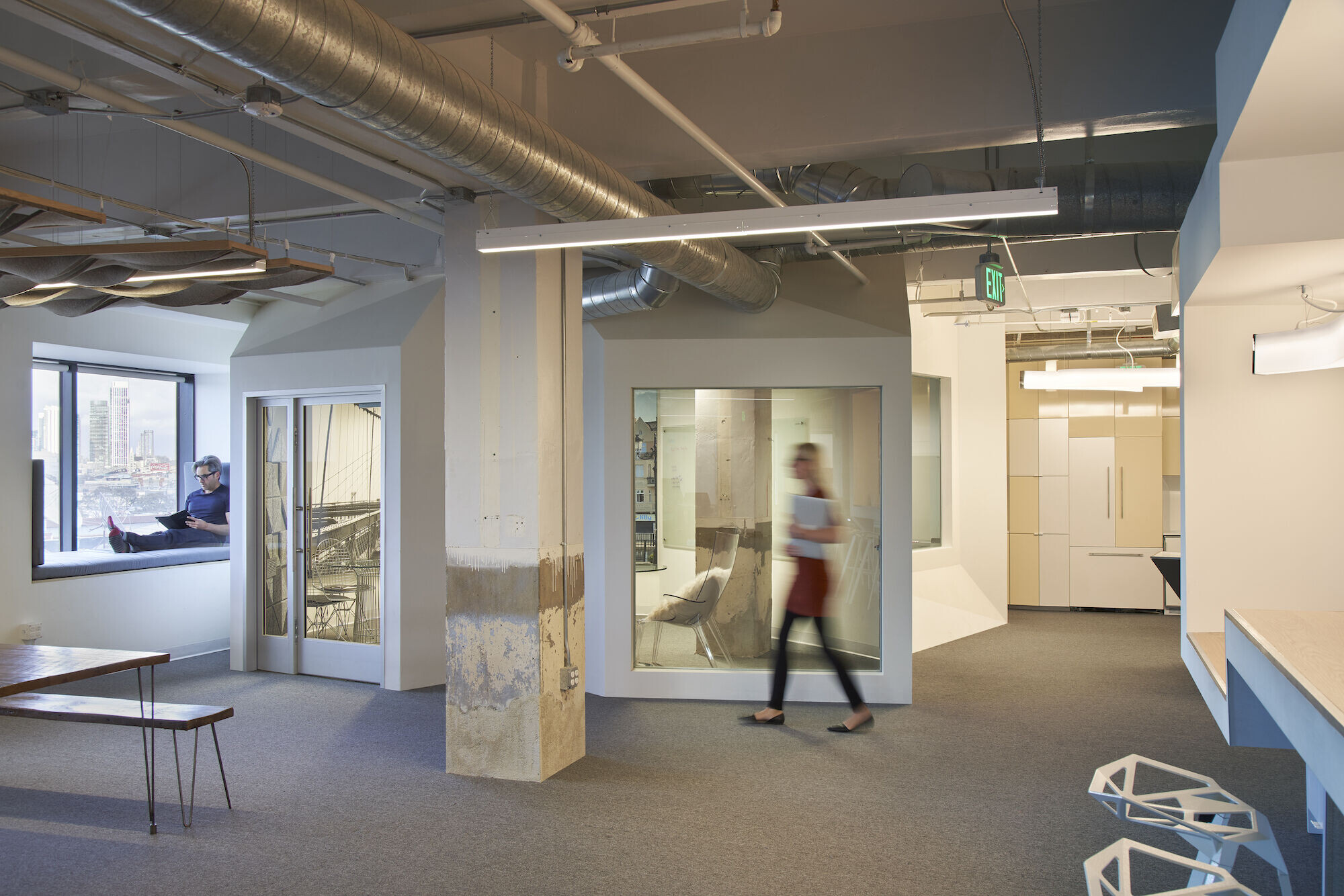 The project palette reinterprets the vibrant web brand through playful color blends of acoustic wall tiles & carpet tiles.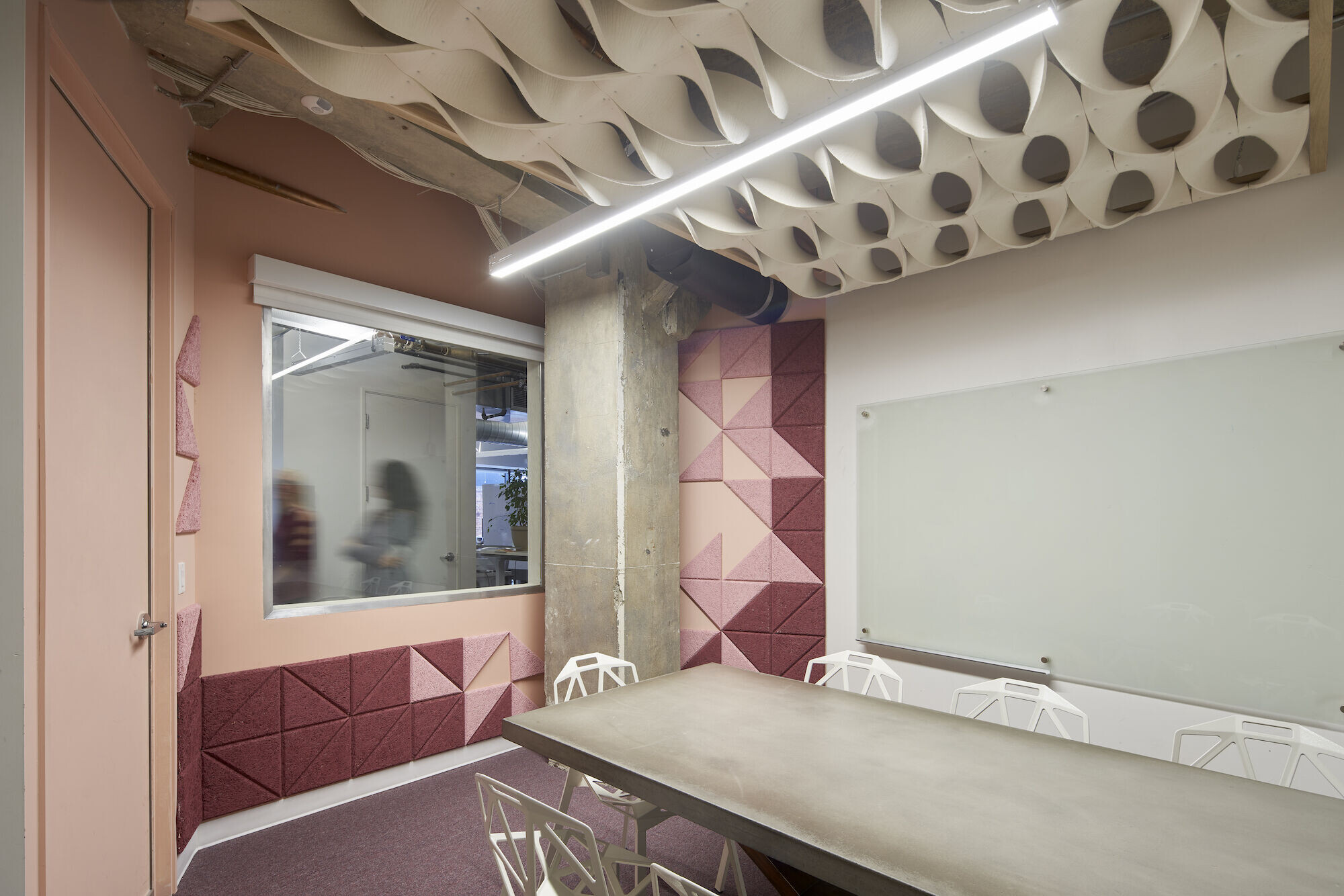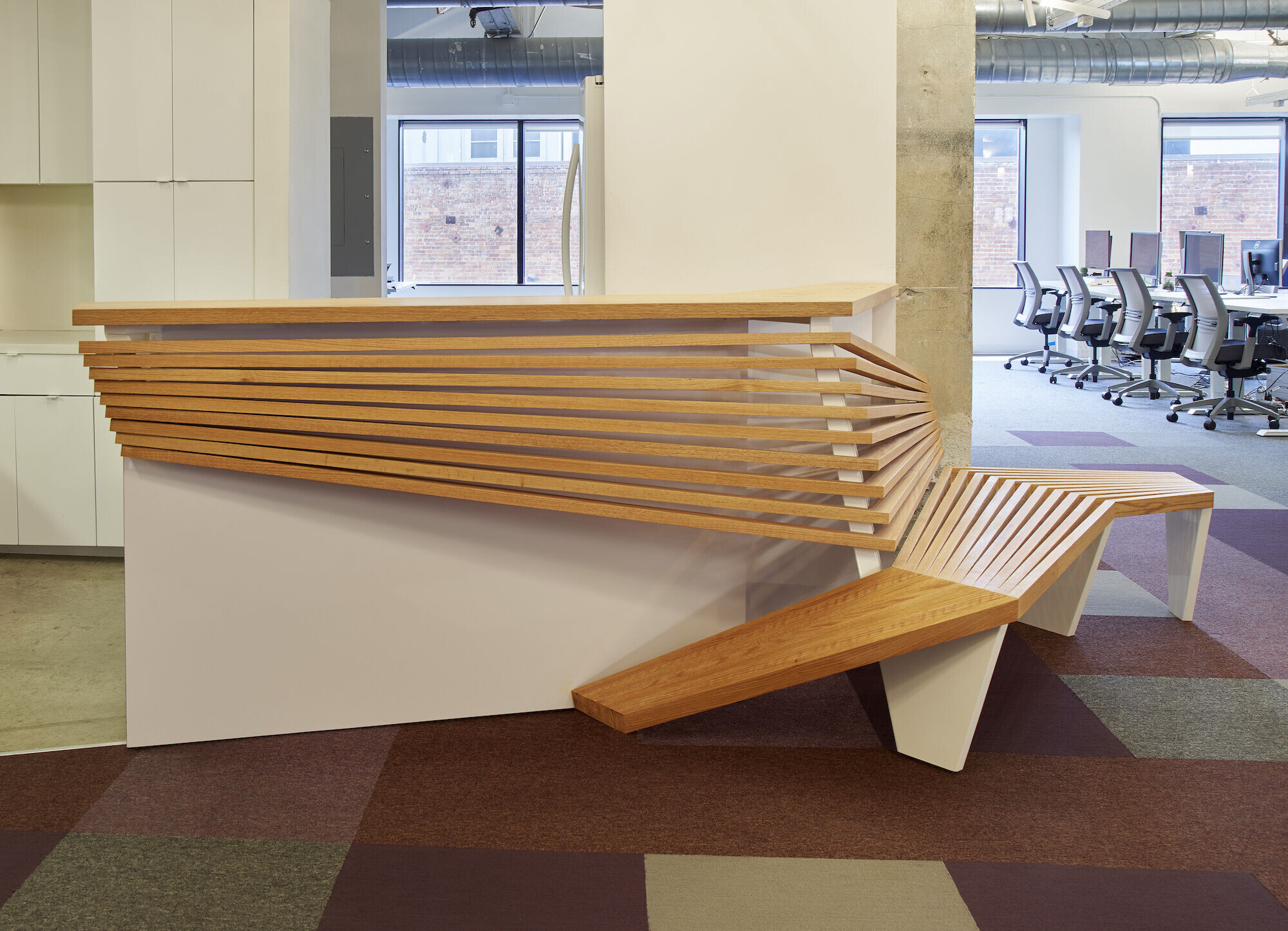 The organic brand echoes in all custom features, such as the modular acoustic felt panels and the custom wood slat furniture. The nature-like calming vibe is again generated by repetition of elements.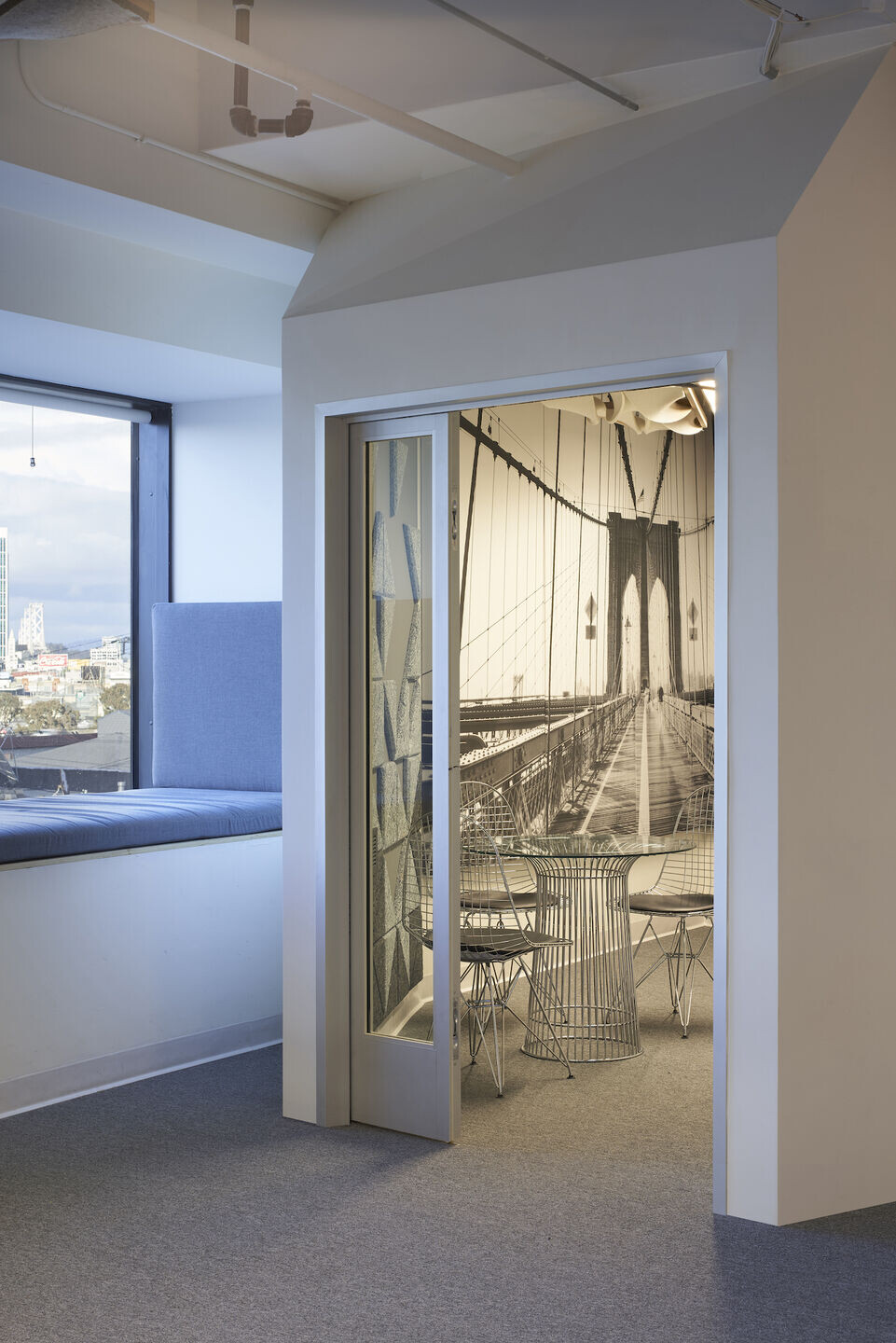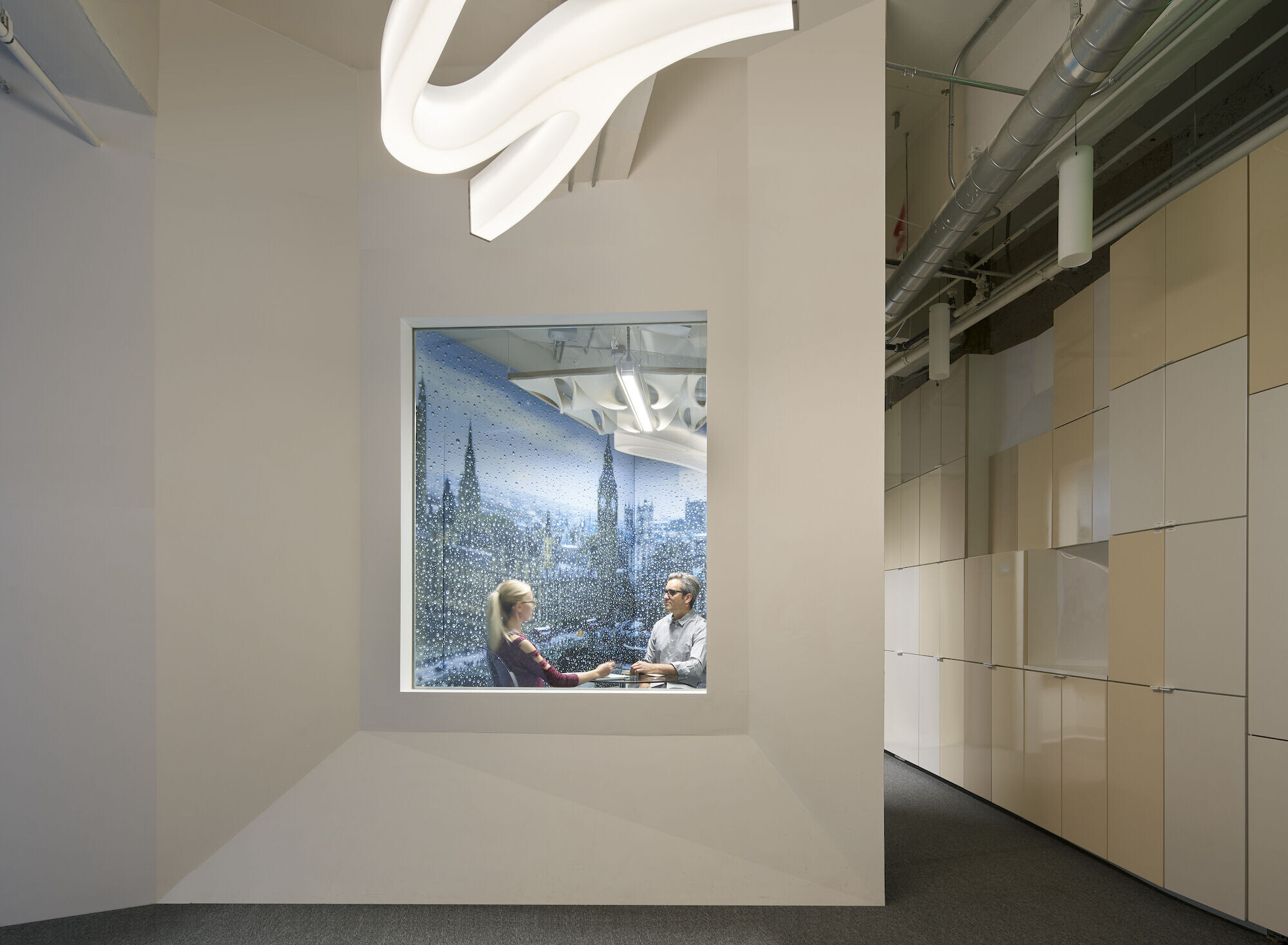 The unique rhythmic city-like environment reinvents the traditional office to promote the human-centered company culture with its humble leaders, meaningful connection, informal teamwork, passion for innovation and doer mentality.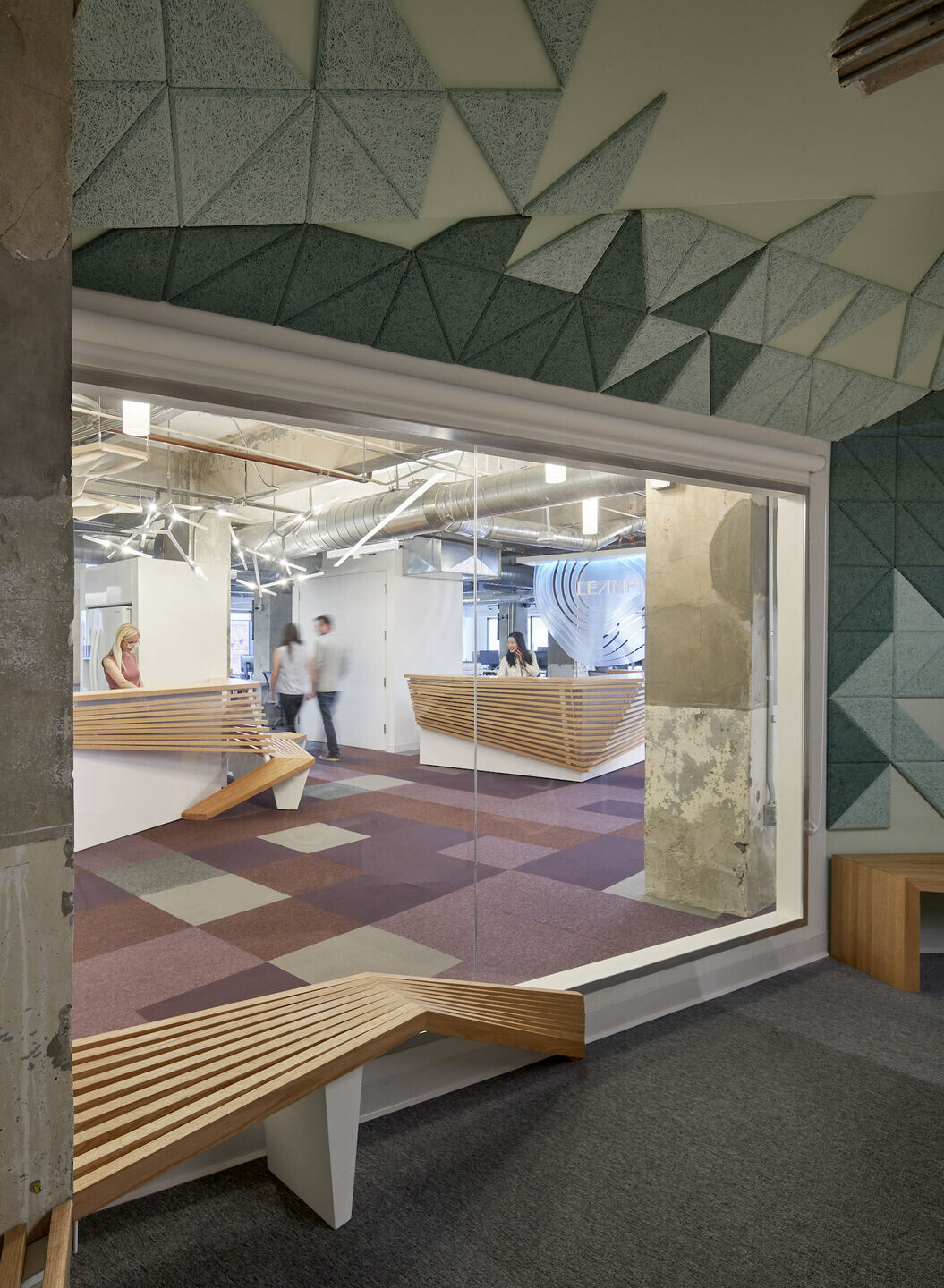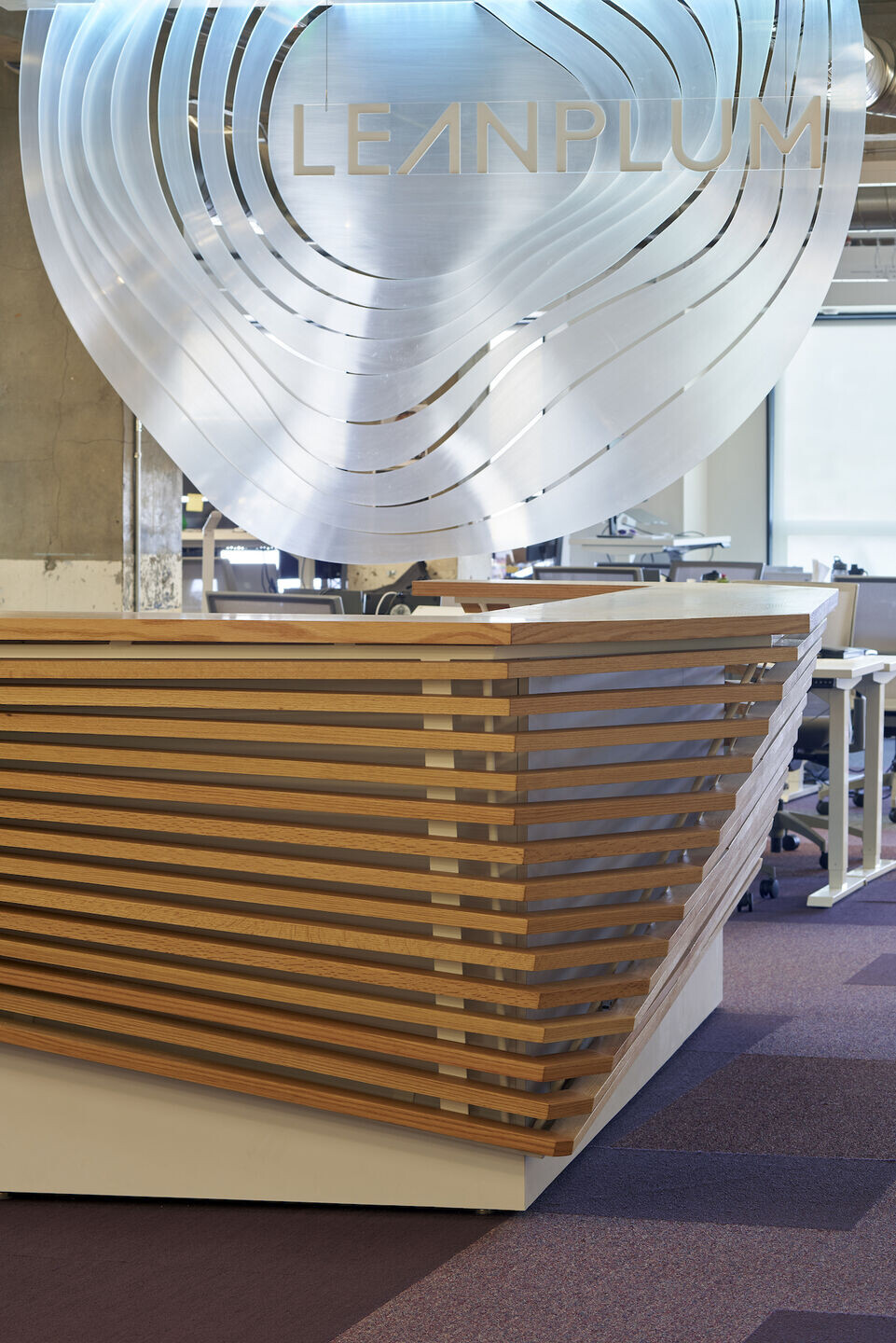 Team:
Architects: Citydot Studio
Collaboration on custom acoustic ceiling and wall panels: Mahsa Vanaki Studio
Photographer: Bruce Damonte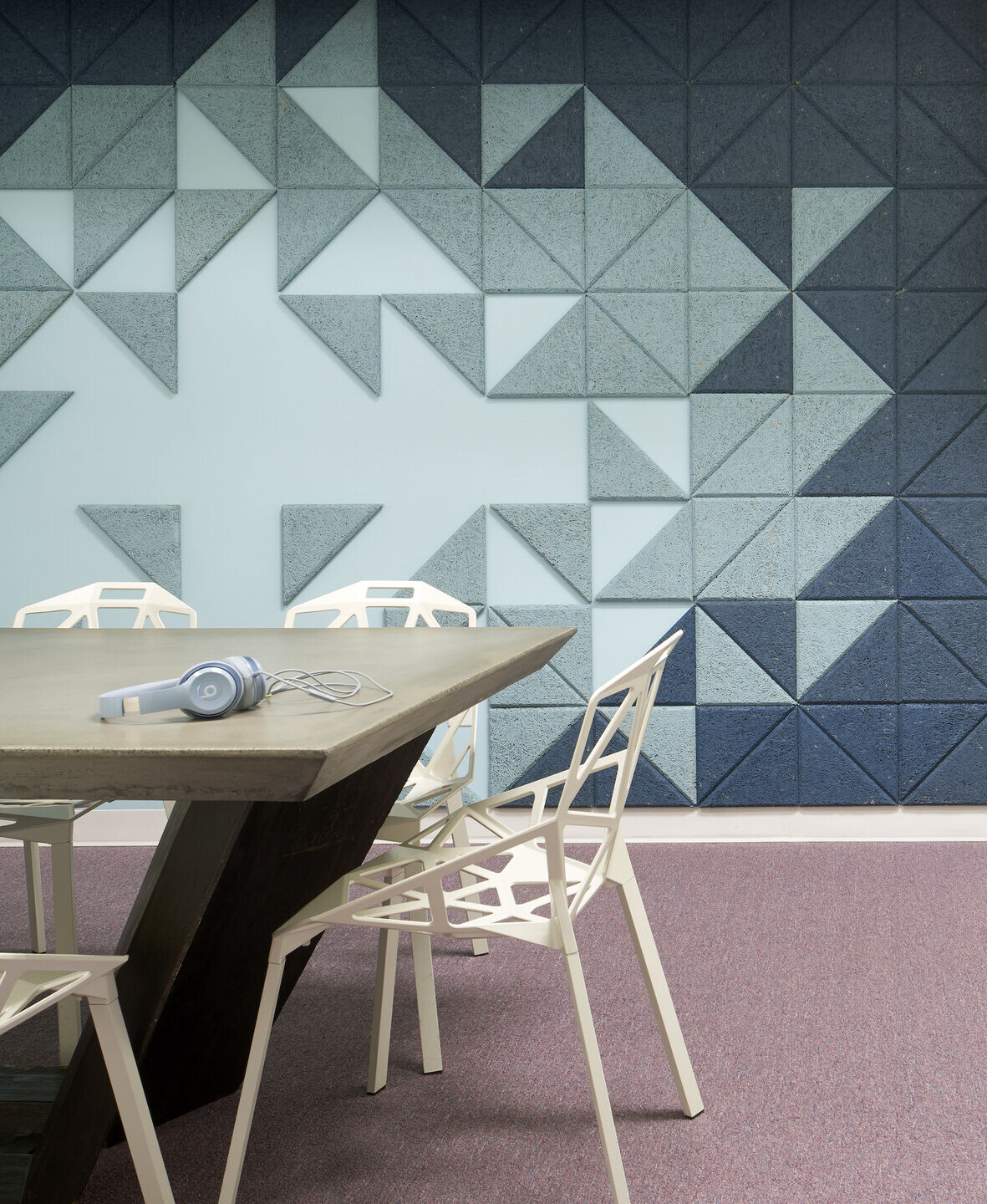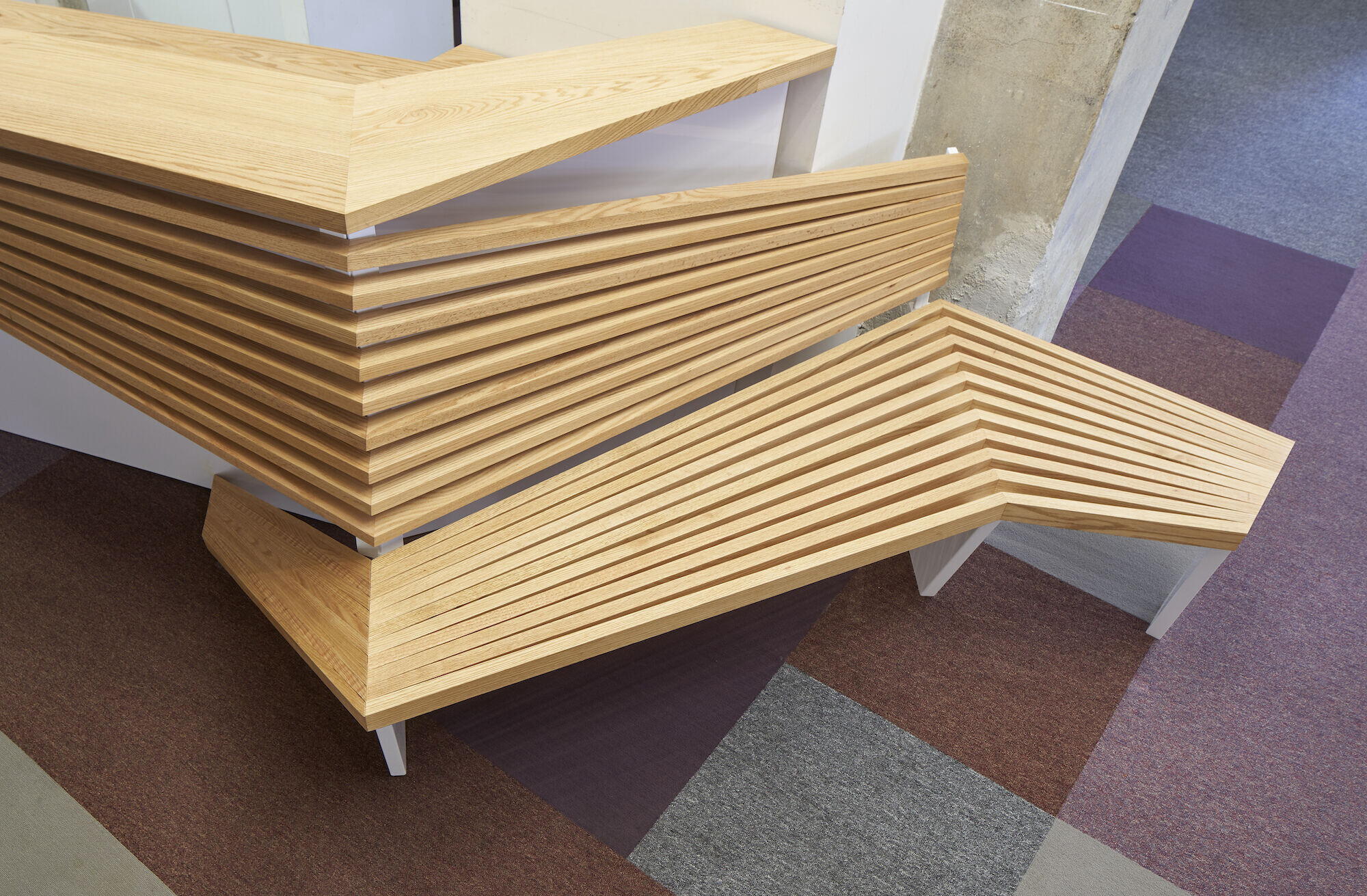 Materials Used:
Flooring: Carpet tiles by Shaw. Custom carpet tiles blending pattern by Citydot Studio
Interior Lighting: Carpet tiles by Shaw. Custom carpet tiles blending pattern by Citydot Studio
Interior Furniture: Herman Miller, Ligne Roset
Wall Finished: BAUX Acoustic wood wool Panels, custom blend patterns by Citydot Studio
Custom wood slat furniture - reception desk, entry bar & bench, conference room benches - design by Citydot Studio, fabrication by Skiff - Dylan Hosey
Custom twisted felt acoustic wall and ceiling panels - design collab between Citydot Studio & Mahsa Vanaki Studio , fabrication by by Skiff.