What was the brief?
At our first meeting with the client, we were assigned to renovate an old shophouse building (previously used as a japanese restaurant) into a new modern 3 storey office building, including design & build all furnitures within.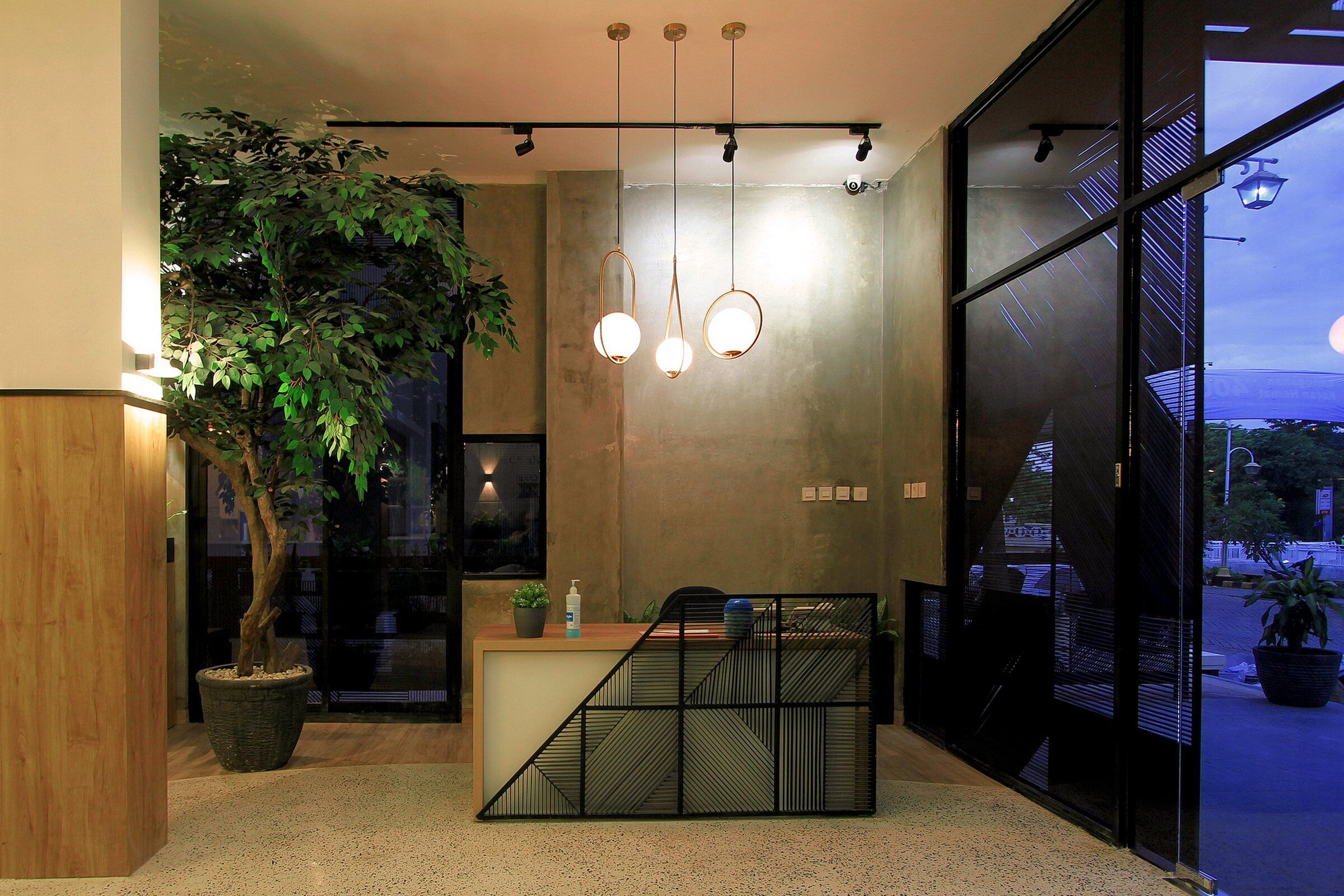 What were the key challenges?
The client suggested for still using the existing building structure to reduce construction budget, which means we must designed all rooms according to the existing columns and beams (at some points we must added extra columns &beams in order to increase the floor area (from two and a half storey into three storey), relocating the existing main staircase location, etc. Due to the low height clearenceat every floor, so we suggested to the client for exposing the ceiling (in order to get more height clearance), and the architecture style automatically went to industrial style.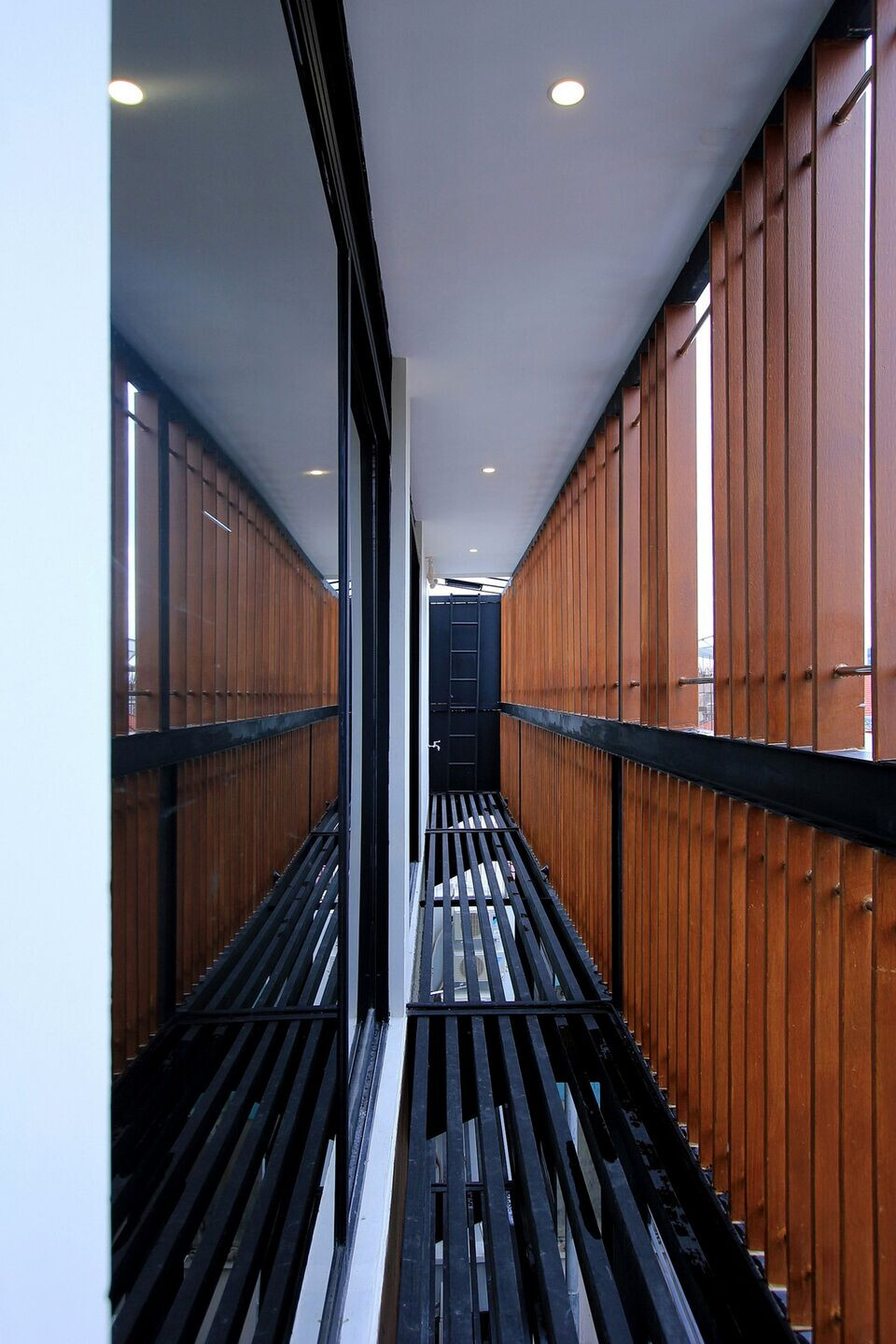 What materials did you choose and why?
We used exposed concrete for most of walls, ceilings, and floors combined with polished terrazzo, vinyl plank. At some areas (especially at 2nd& 3rd floor) we covered the ceilings with gypsum board (finished with emulsion paint), customized wooden board (finished with wood paint). The budget constraint is the main issue why we chose all items above, besides low maintenance and minimizing use the natural resources is our consideration also.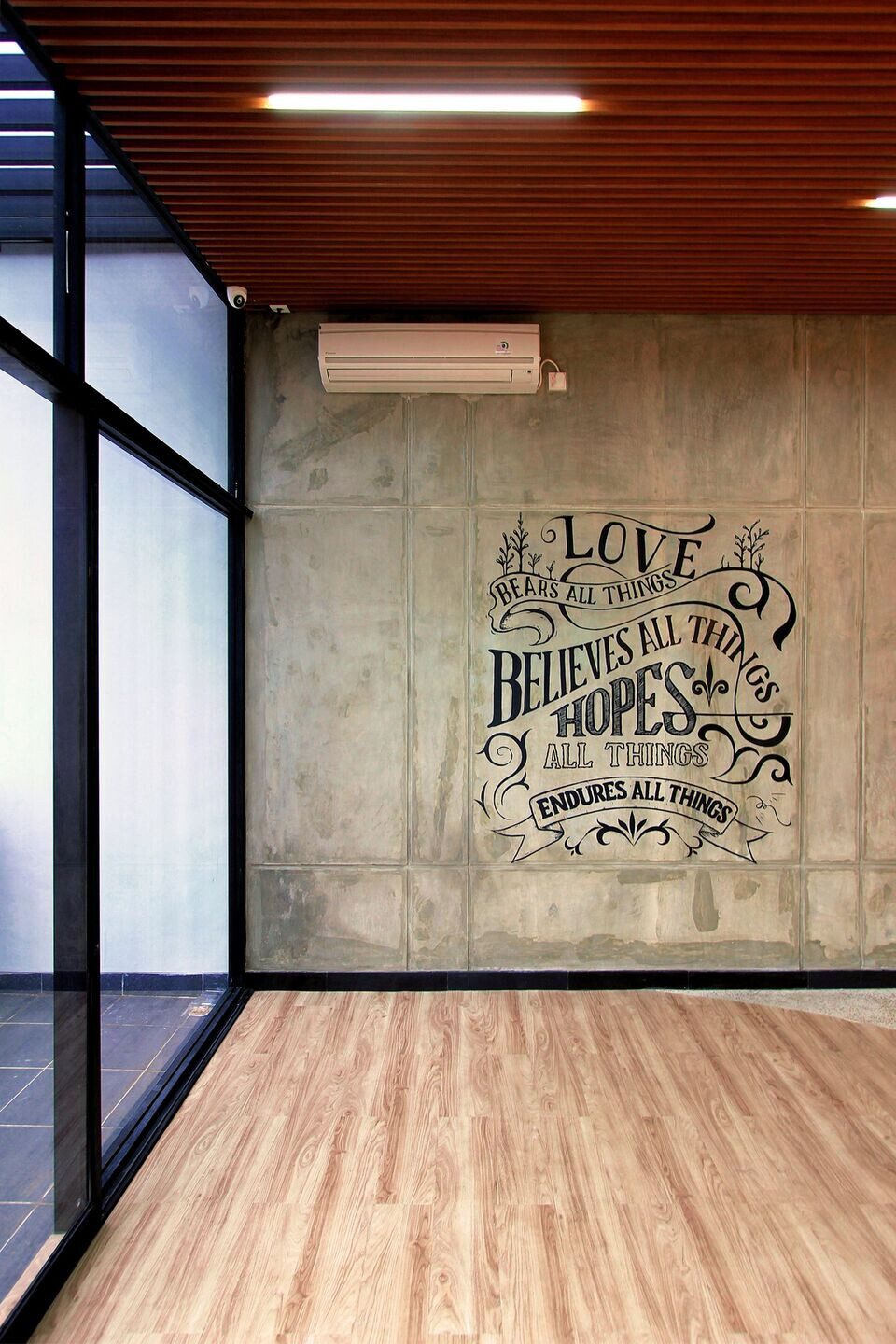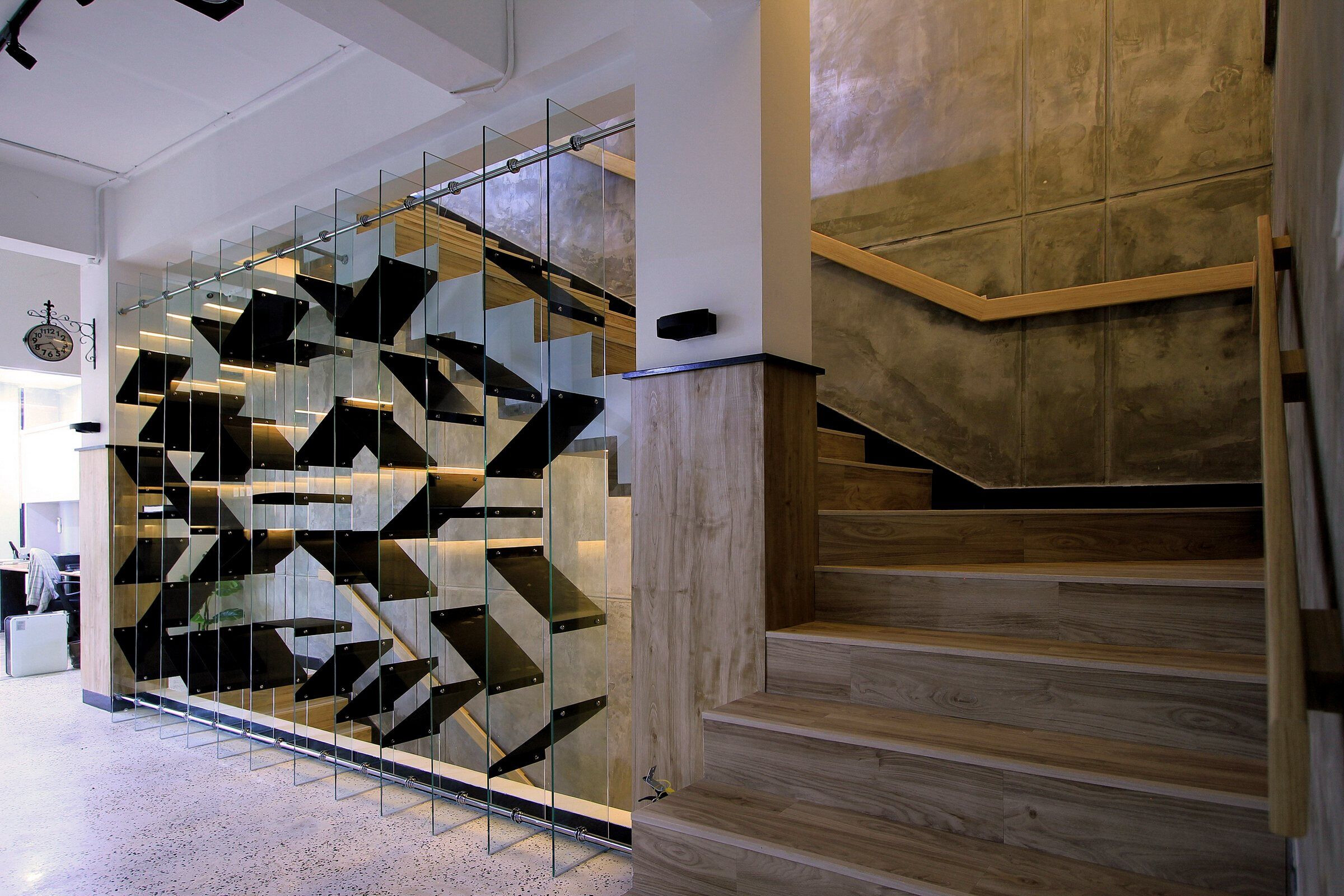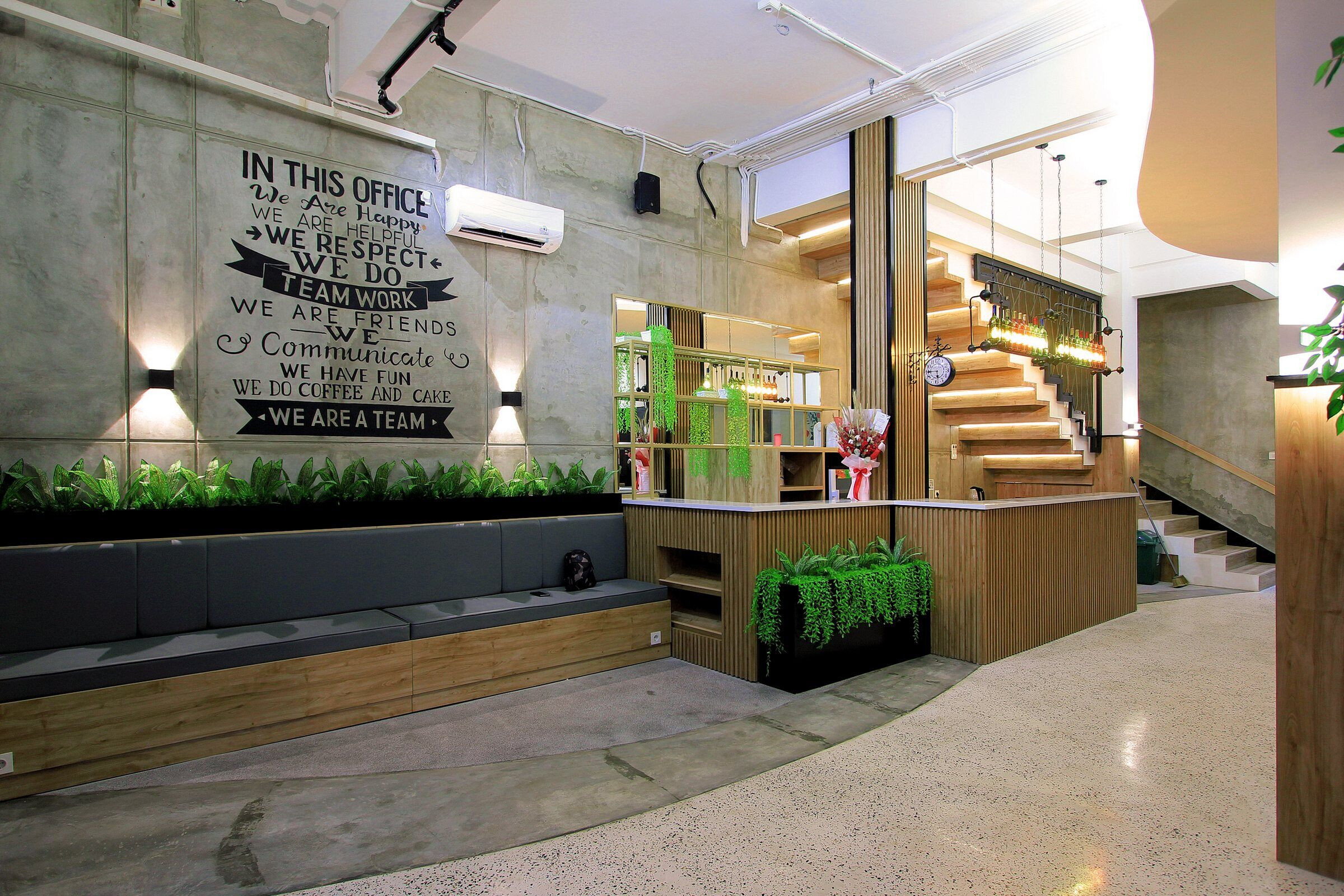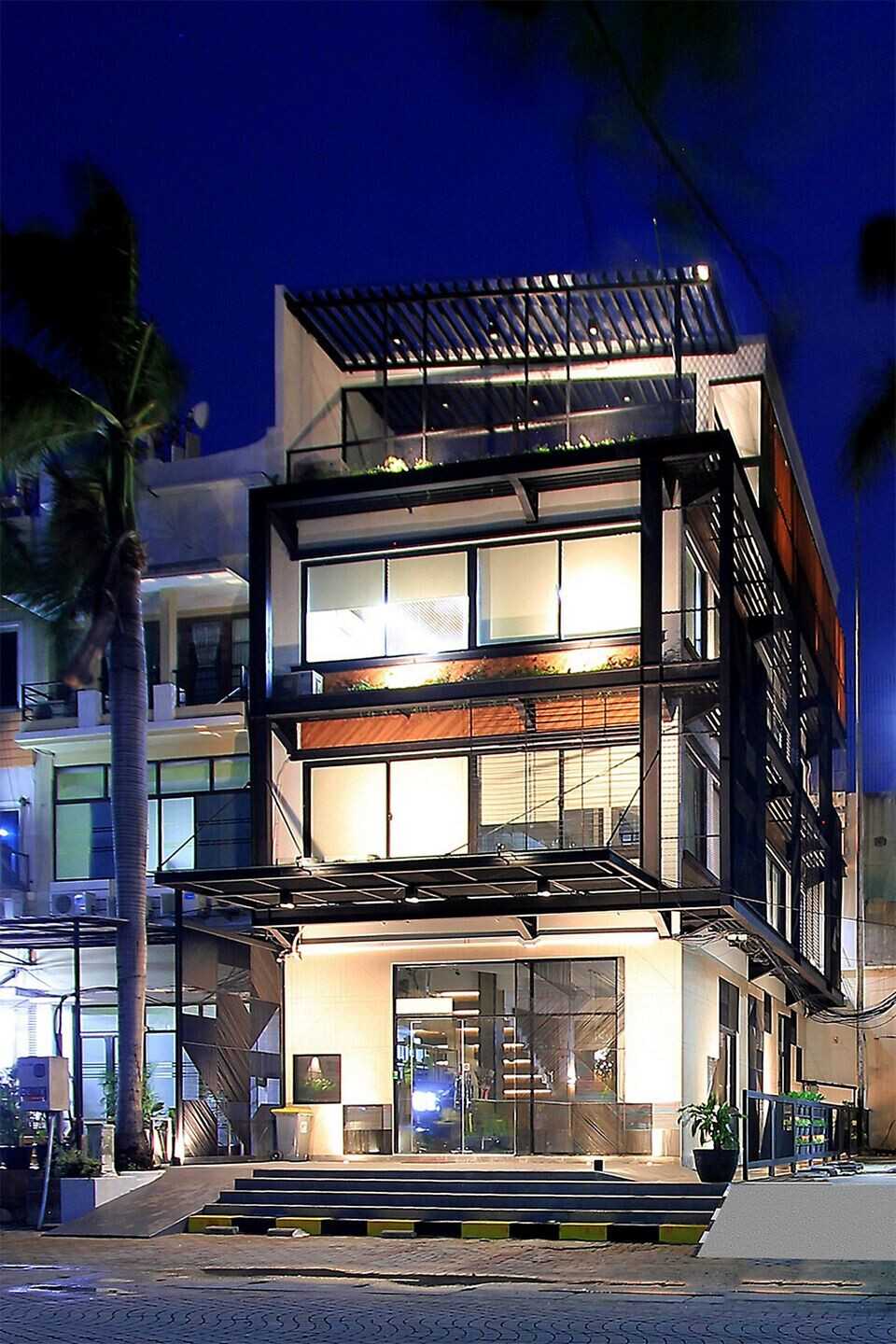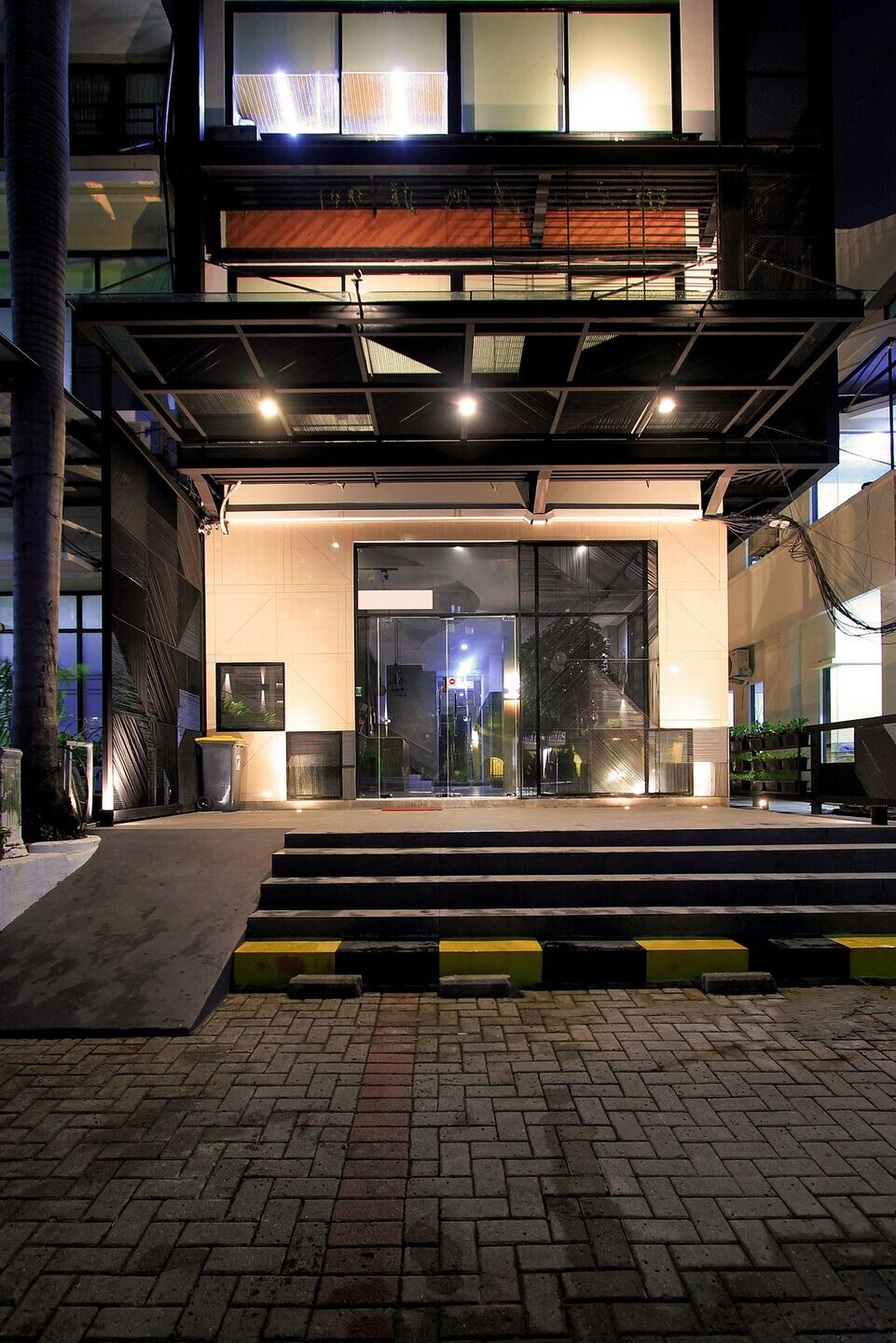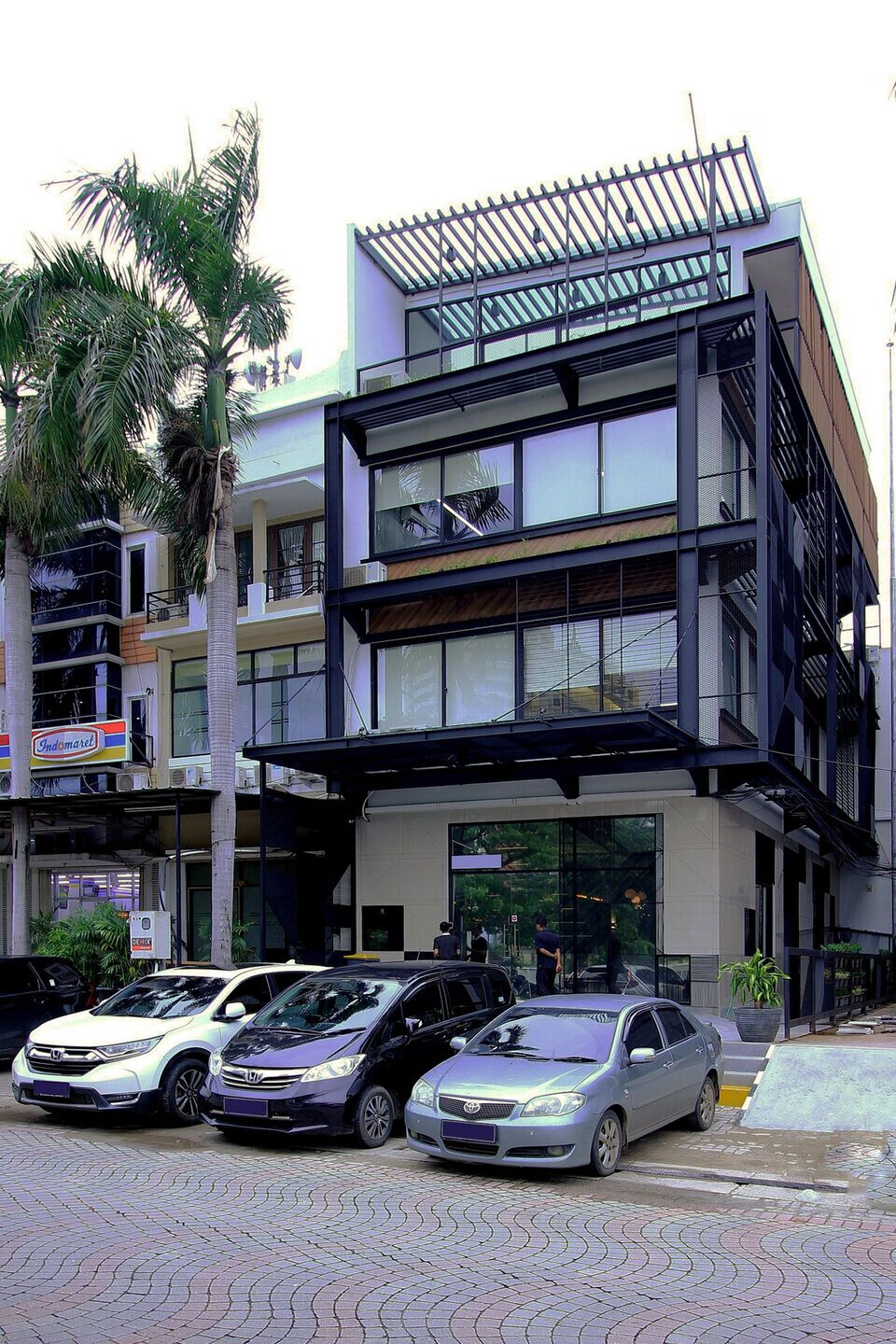 Material Used:
1. Facade cladding:
dStriato Perla &dMerbau Maple - Homogeneous Tile - Roman Granit; Customized Secondary Skin of Steel Tubes reinforced by IWF steel; Sunshade – Fibercement - Conwood
2. Flooring:
MU 410 - Exposed Concrete - Mortar Utama; Terrazzo Velodrome - Polished Terrazzo – Terrazzo WSP; 3mm Thickness, 184x950mm - Vinyl Plank – Gaiamaru.
3. Doors: 12mm - Tempered Glass – Asahimas.
4. Windows:
Alloy Series AA6063, AA6060 Black Anodized - Aluminium Frame and Windows –Alexindo; 6mm, 8mm, 12mm - Tempered Glass – Asahimas.
5. Roofing: Greca – Corrugated uPVC Roofing - Alderon
6. Interior lighting: Mixing of China Brand (Nero) and International Brand (Philips)
7. Interior furniture: Custom made furniture by Local Partner (Hudatama Sejati)