As the starting point of the south coast axis of the Anatolian Side of Istanbul, the Moda district, which started to take shape since the early 1900s and has a neighborhood typology consisting mostly of adjacent buildings and building blocks with large inner courtyards.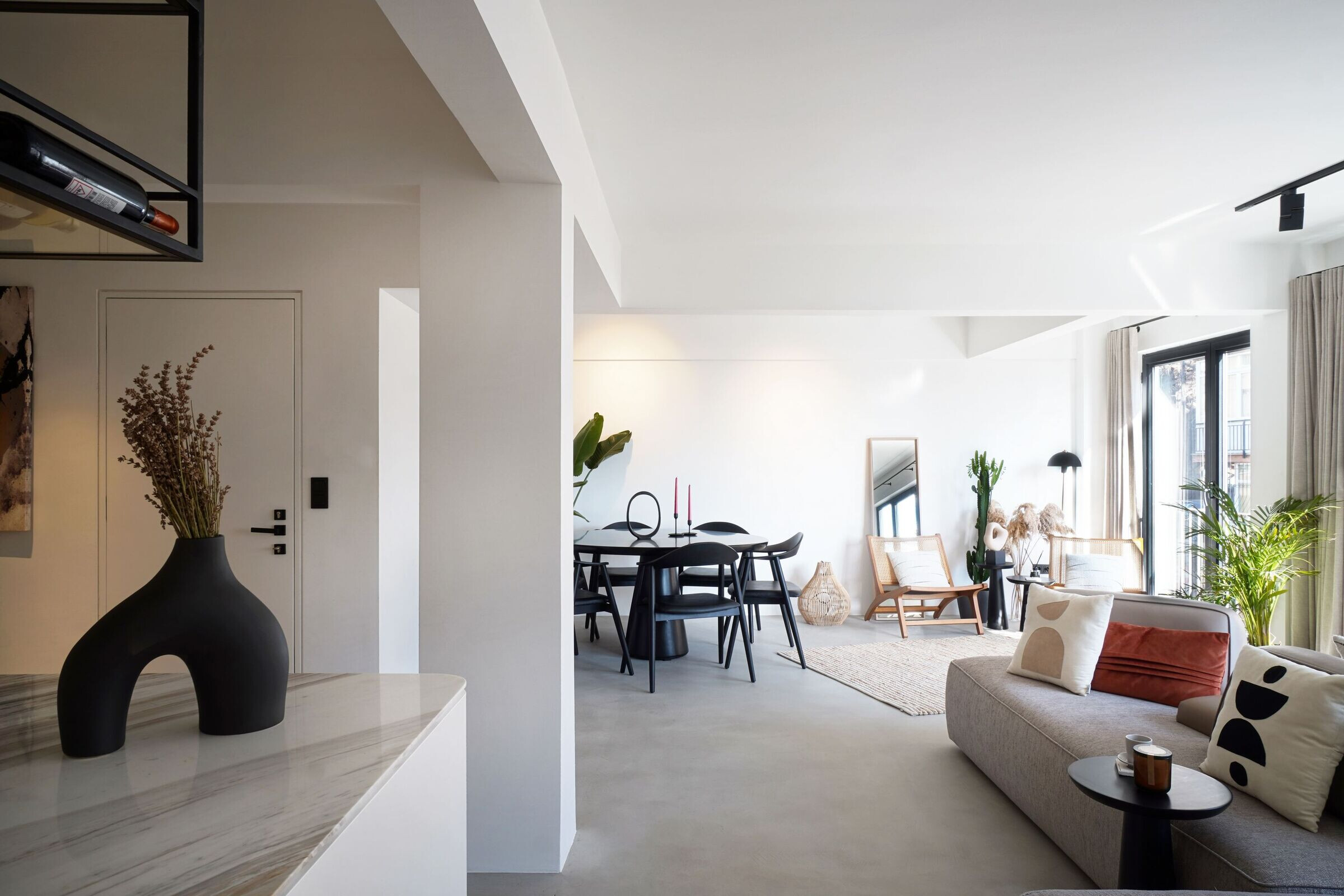 'Moda44' project within the existing structure, stretches on the east-west axis on the main artery; It is an autotelic experience process that focuses on the deformation and reproduction process of an existing apartment, the living space of two architects, which is revealed by the re-investigation of the volume, circulation and natural light decisions in place rather than the spatial quantity.
The locations of the units in the living space, which have a plan typology of different units divided into different functions in the usual type, have been rearranged in order to eliminate the borders, taking into account the environmental relationship and user profile decisions, in order to achieve a totalitarian operation. It is aimed to strengthen the internal-external relationship.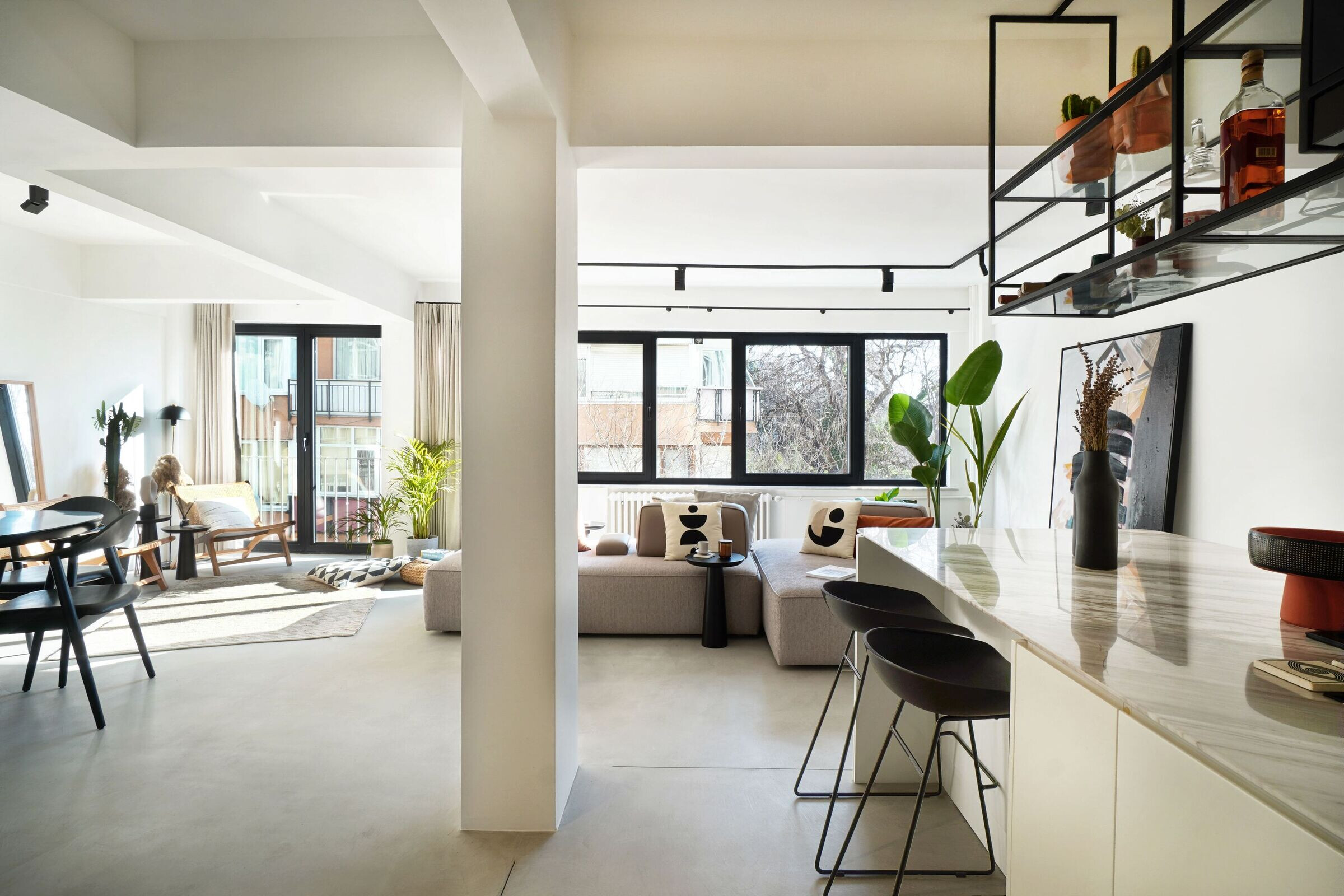 The units located on the facades of the building, which opens to the sea on the east side and to the green courtyard on the west side, have been reduced to a single volume that also contains different usage functions. In order to increase the continuity and emphasis of these unlimited and single-volume spaces, only a few harmonious and simple materials were used throughout the living space.
The traces of the structural system of the building that emerged during this totalitarianization were simply accepted as exhibition elements. This continuous and timeless living space that has emerged has created a large volume space with a strong internal-external relationship, which can adapt to all kinds of objects and lifestyles articulated on it.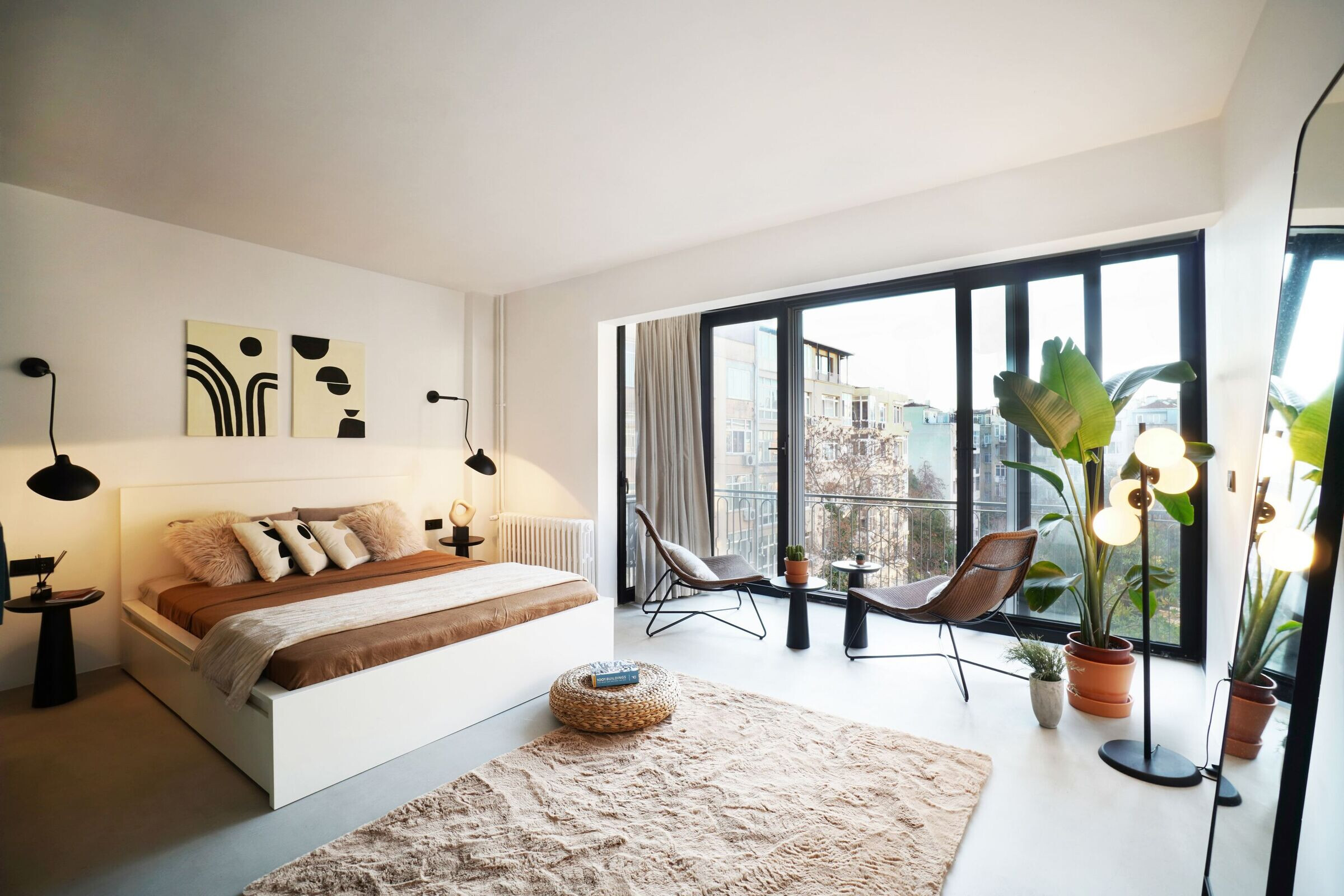 The expectation of the design is to ensure the continuity and movement of the experience phenomenon in the process of deformation and reproduction throughout the life cycle rather than creating any finished space.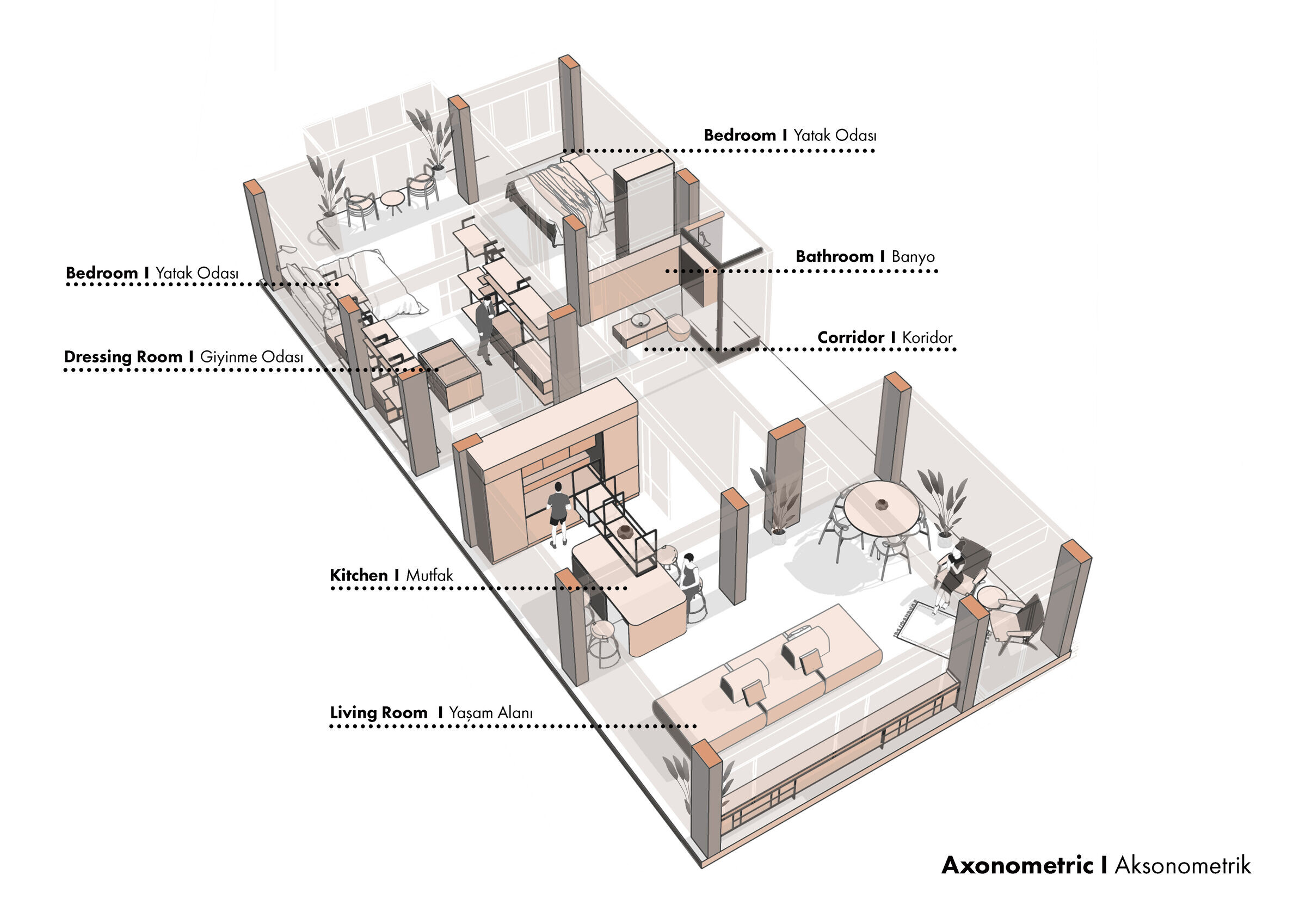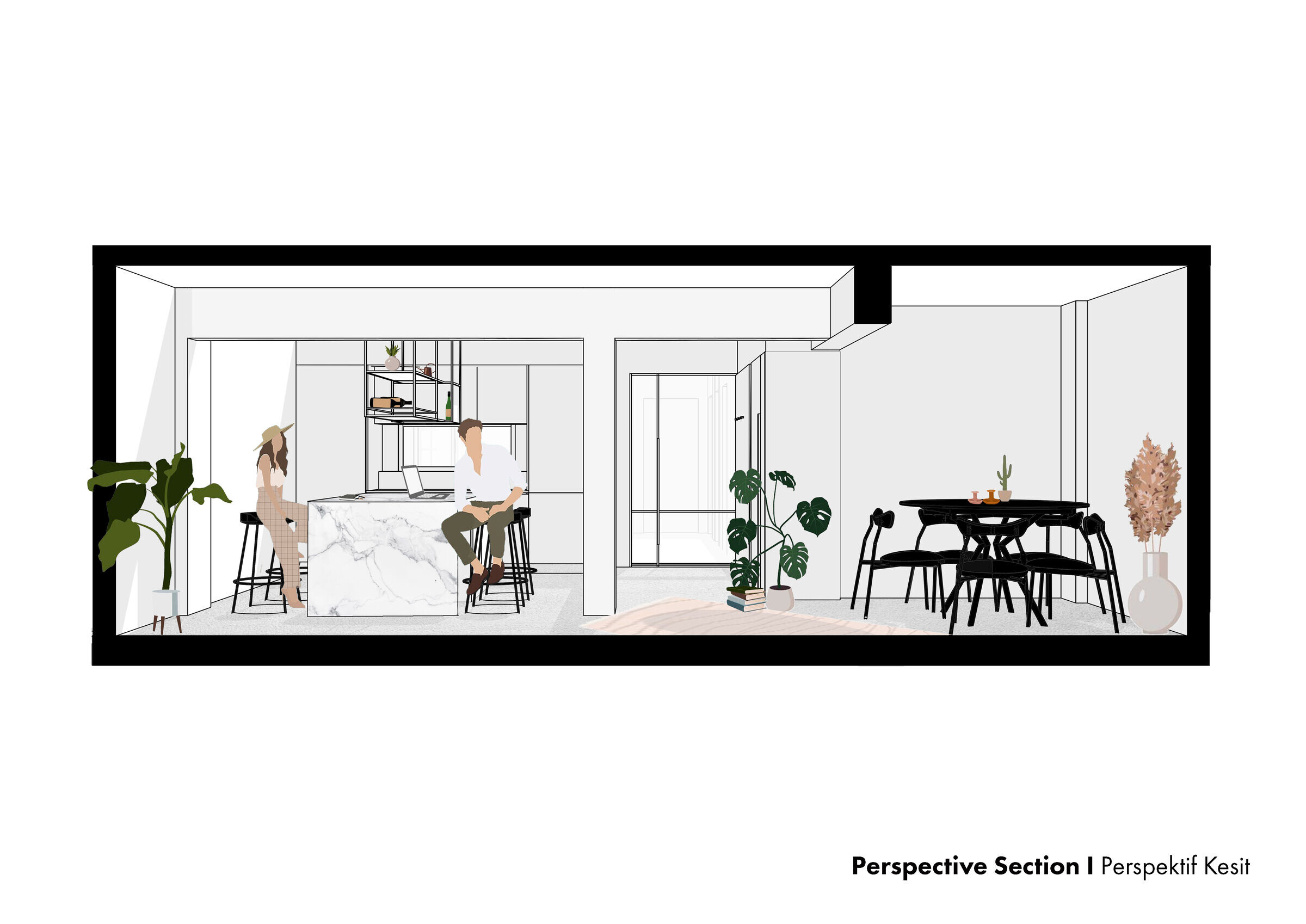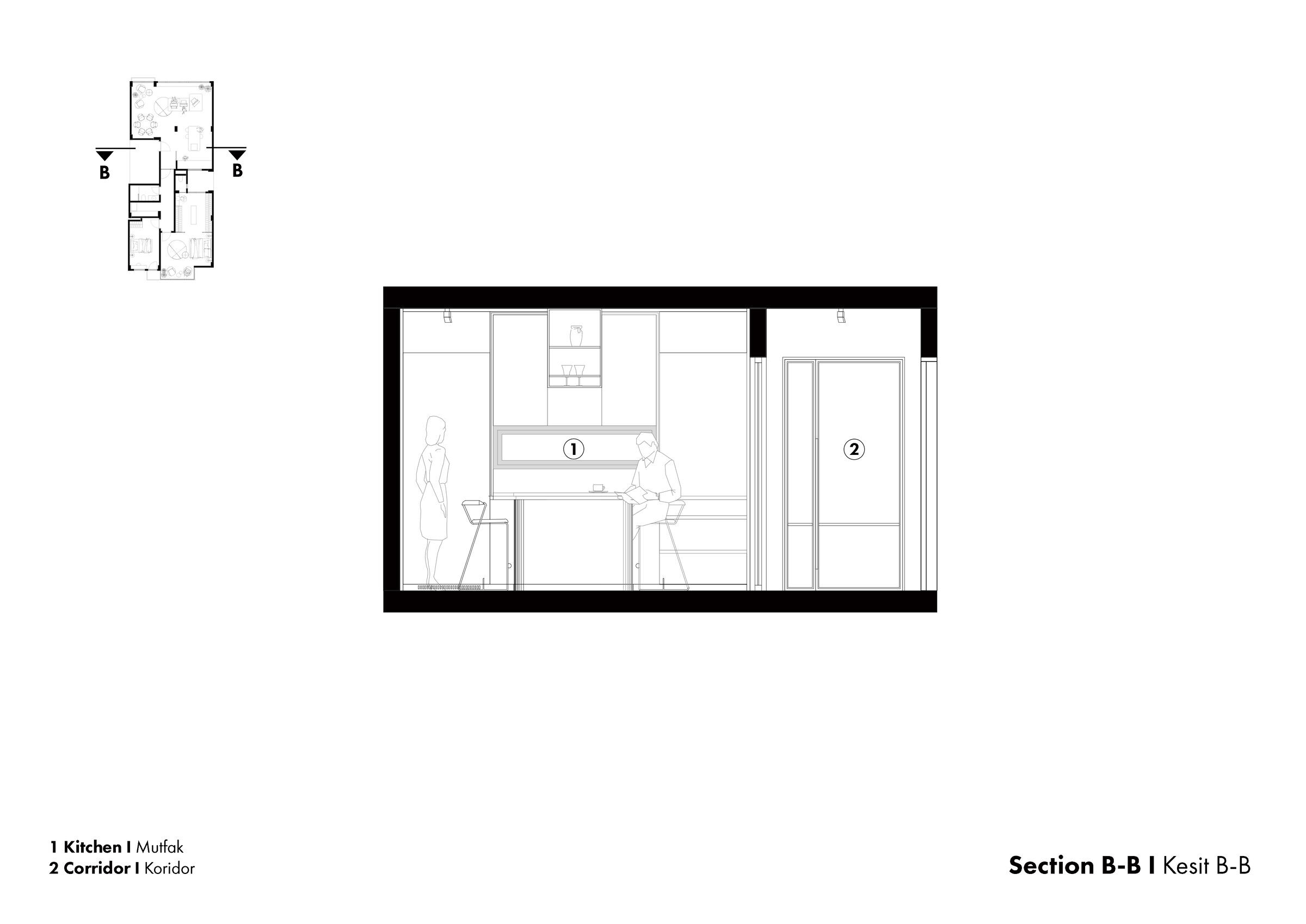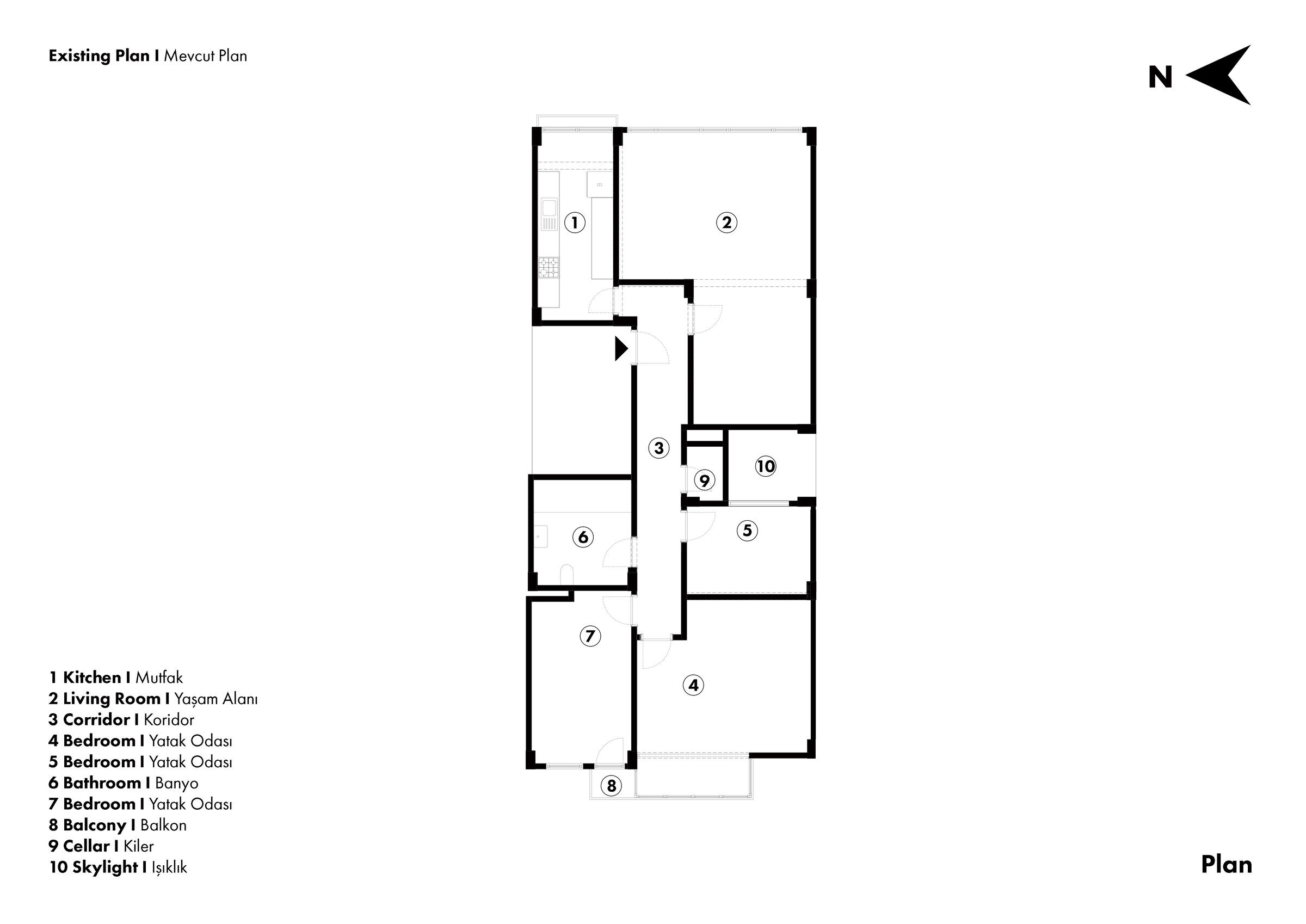 Material Used:
1. Ardex - Microconcrete Floor
2. Vitra – Concealed Cistern
3. Asaş - Windows
4. Knauf – Plaster + Drywall
5. Creavit – Bathroom Sanitaries