AUTHOS.ch & Stella Speziali present a unique spatial intervention at the Zurich Design Biennale 2021
Using mist as an intangible, ephemeral material, their immersive 'structure' – called NEBULOSUS – provides an ultra-sensory, spatialboundary- exploring experience for visitors.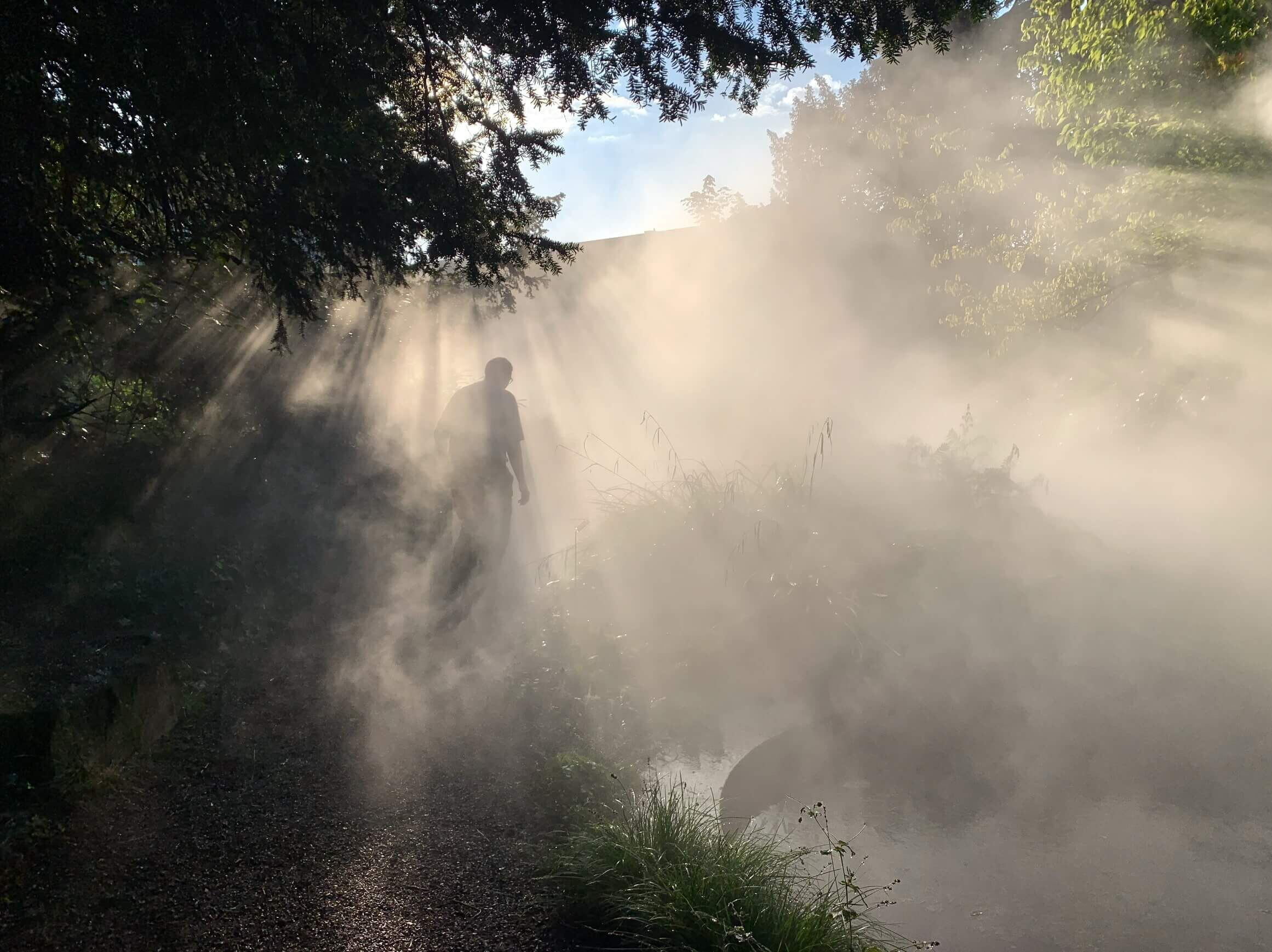 The NEBULOSUS 'pavilion' redefines space. Located in the Old Botanical Garden in the centre of Zurich, its mist flows delicately over more than 50 square metres of lush vegetation. Its limits, however, are boundary-less; its form is entirely dependent on the meteorological conditions of the present moment.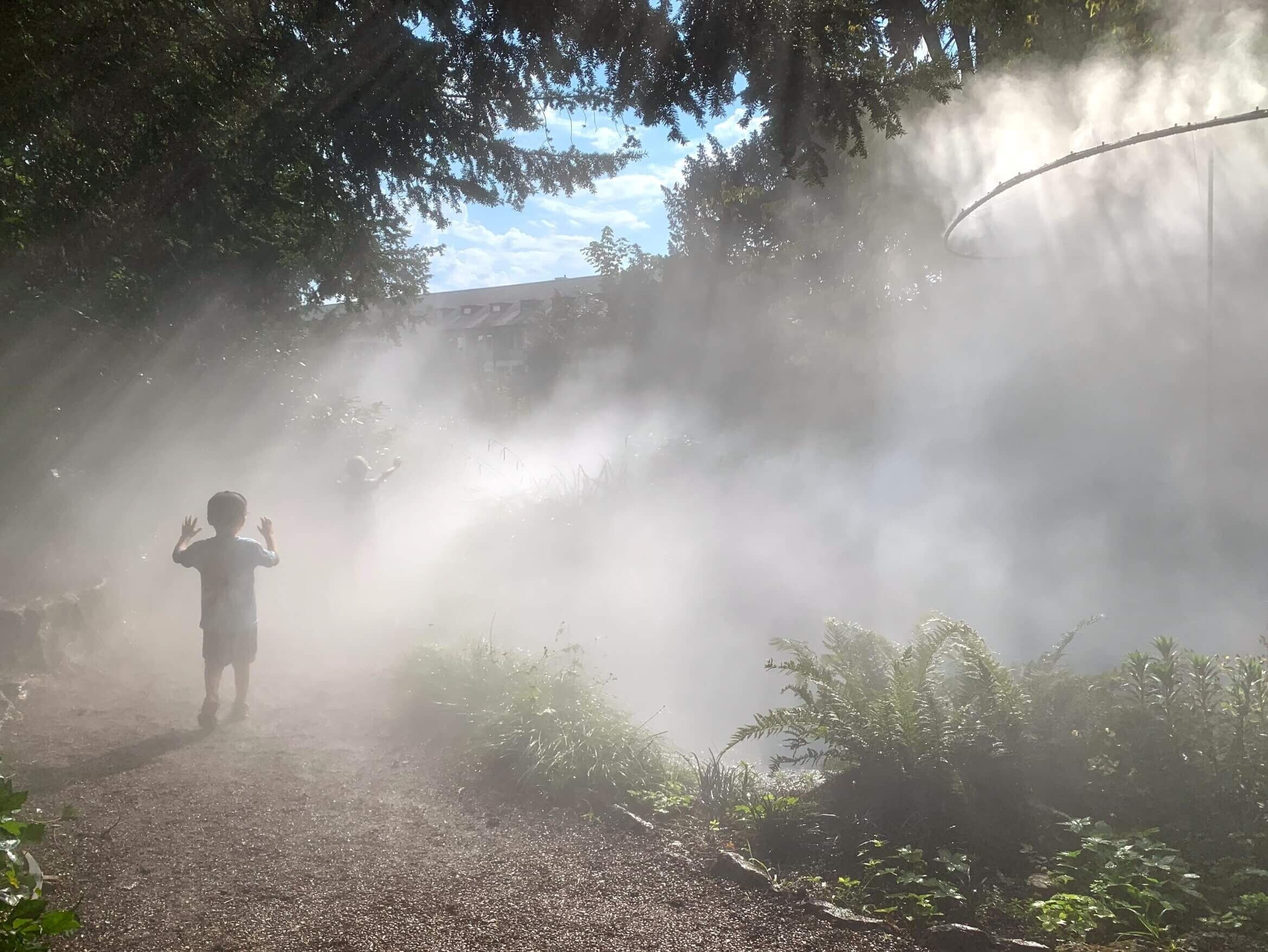 During the day, soft clouds of vapour are in constant motion. Later, after dark, the space is transformed into a digital phenomenon, thanks to projection mapping, generating a further kind of untouchable essence. No interface is needed to experience this newly created world. Here, a matrix of shaded lines and angles emerges, these dazzling shapes reacting to visitors' movements.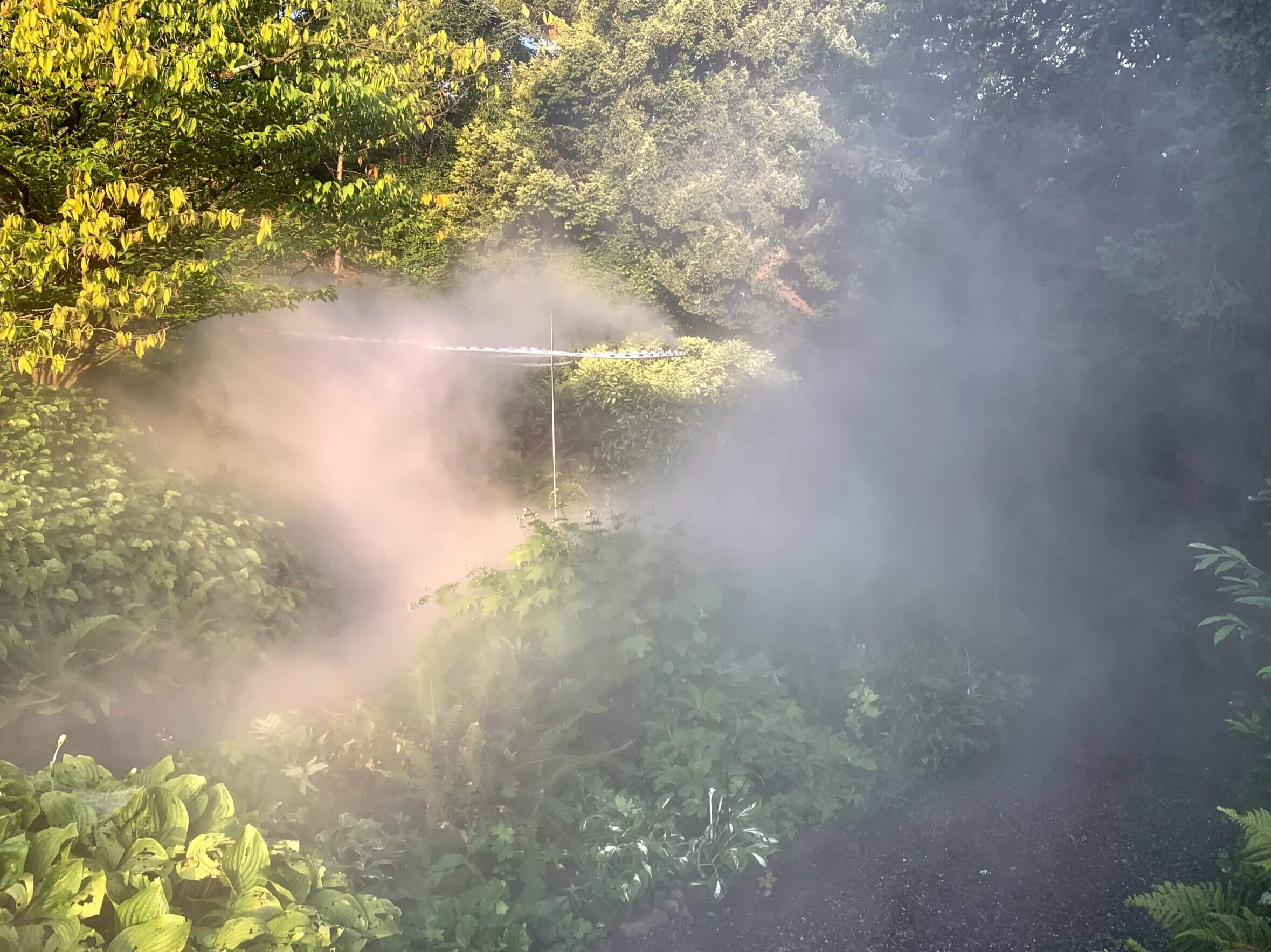 Beyond its function as a reminder of the impossibility, now more than ever, of controlling our climate, the unpredictability of NEBOLOSUS makes for a singular augmented-reality experience.