Nestled amid the characteristic streets of Barcelona's Raval district, this contemporary two-bedroom apartment artfully combines elements of bright, modern design alongside preserved Catalan architecture. As one of the most historic neighbourhoods in Barcelona, Raval pulses with a unique rhythm. Excluded from the famous grid-block road layout of the rest of the city, the streets tangle together in a zone where old industrial factories now sit alongside modern museums, vibrant shops, and popular eateries.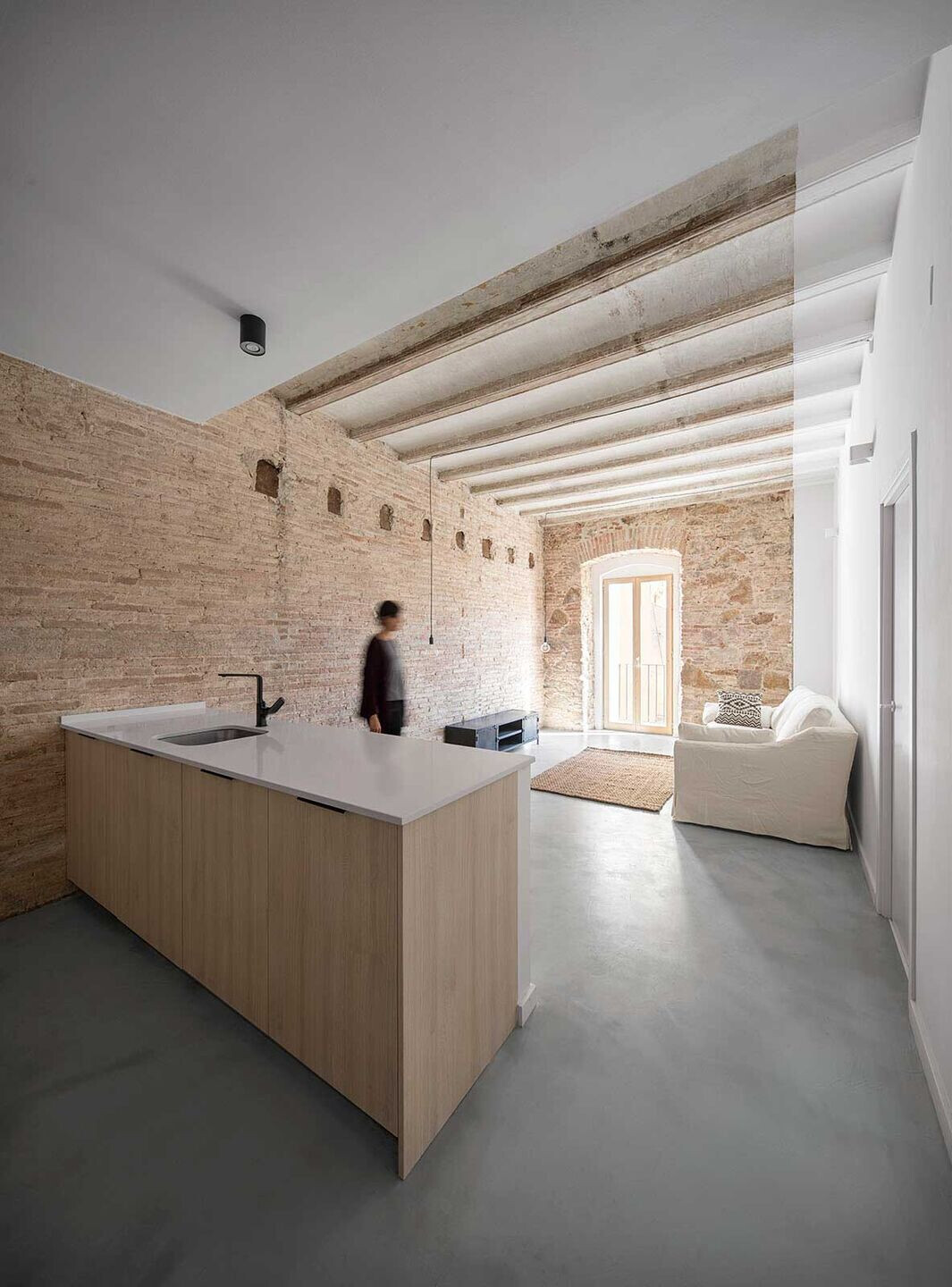 m-i-r-a architects have worked alongside their client to encapsulate both the lively history of the area, and the trends of 21st century living, in their latest renovation project. Together, they have created a conscientiously-designed apartment that honours the past, whilst simultaneously remaining in touch with the present. At the structural heart of the apartment, a white wall sympathetically divides the space, creating purposeful, defined areas. This welcome partition allows living and sleeping quarters to be compartmentalised in a way that brings a sense of ordered tranquillity and structure to the flat, whilst retaining a cohesive sense of flow throughout the property.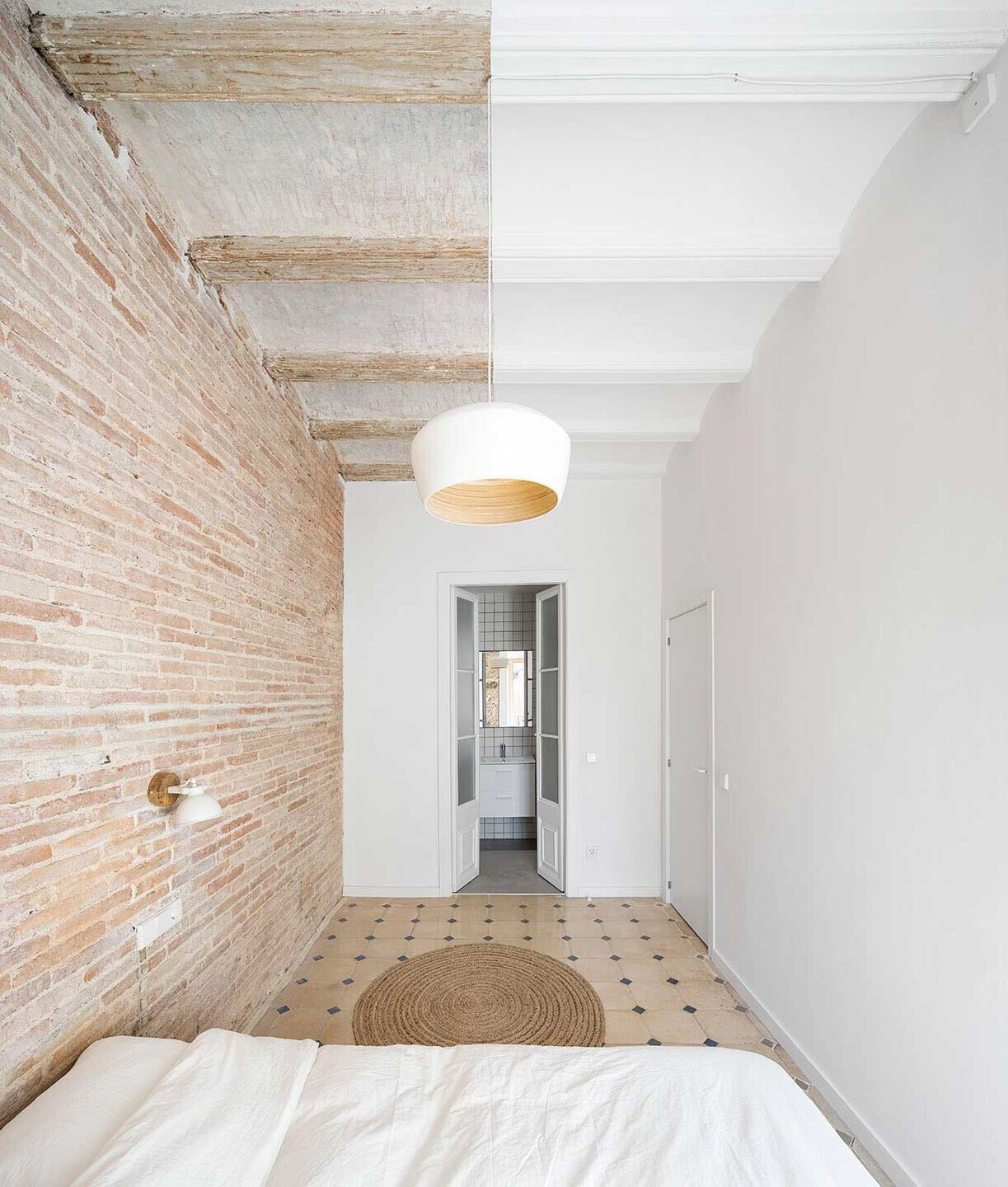 Paint from the white wall stretches beyond the partition itself, reaching across a section of the ceiling and façade. As it spreads through the space, it becomes as much of a design feature as a practical element; its intention: to creatively honour the position of a previous, original window, instead of allowing the traditional feature to be forgotten. Throughout the apartment, the original features continue to shape and inspire the finished design, guiding the architects' decisions for the space. Traditional tiles run along the bedroom floor, alongside original exposed-brick walls, whilst vaulted Catalan ceilings flow overhead, adding texture and focus.
Larger stones, visible only in the façade wall, act as a connection between the apartment and the winding, characteristic streets of Raval outside. By stripping back to the original features, the space restores its historic roots with the vibrant area, as well as the building itself.
Yet, whilst traditional elements guide the space, contemporary features breathe a polished finish into the apartment. Original, preserved doors lead into fresh, modern bathrooms, where white tiling enhances a clean sense of modernity. Smooth concrete flooring extends across the living area, adding a modern, elegant finish as well offering a nod to the district's industrial past. This use of traditional materials artfully ties together innovative design elements with the history of the neighbourhood.
Light enters the apartment from two large windows, and the use of natural tones throughout the space creates an area of calm; whilst a city bustles outside, the high ceilings, and reserved colour palette, amplify a sense of space, depth and light within this two-bedroom oasis. The features combine to result in a refreshing space that finds a perfect balance between tradition and modernity; it remains connected with its roots, and retains cultural significance, without sacrificing on comfortable, contemporary living.