As part of a multi-year transformation of this green healthcare campus just outside of the highway of Eindhoven, Eentien Architects took on one of the largest office complexes on the terrain. In "the war for talent" it is essential to offer appealing working environments to highly educated researchers and technicians that come from all over the world to Eindhoven. The campus is undergoing a transition from a functional cluster of sober office buildings to a valuable and appealing working environment that is characterized through a diversity in buildings and workspaces in a park-like landscape, providing a perfect backdrop for working hard and having fun.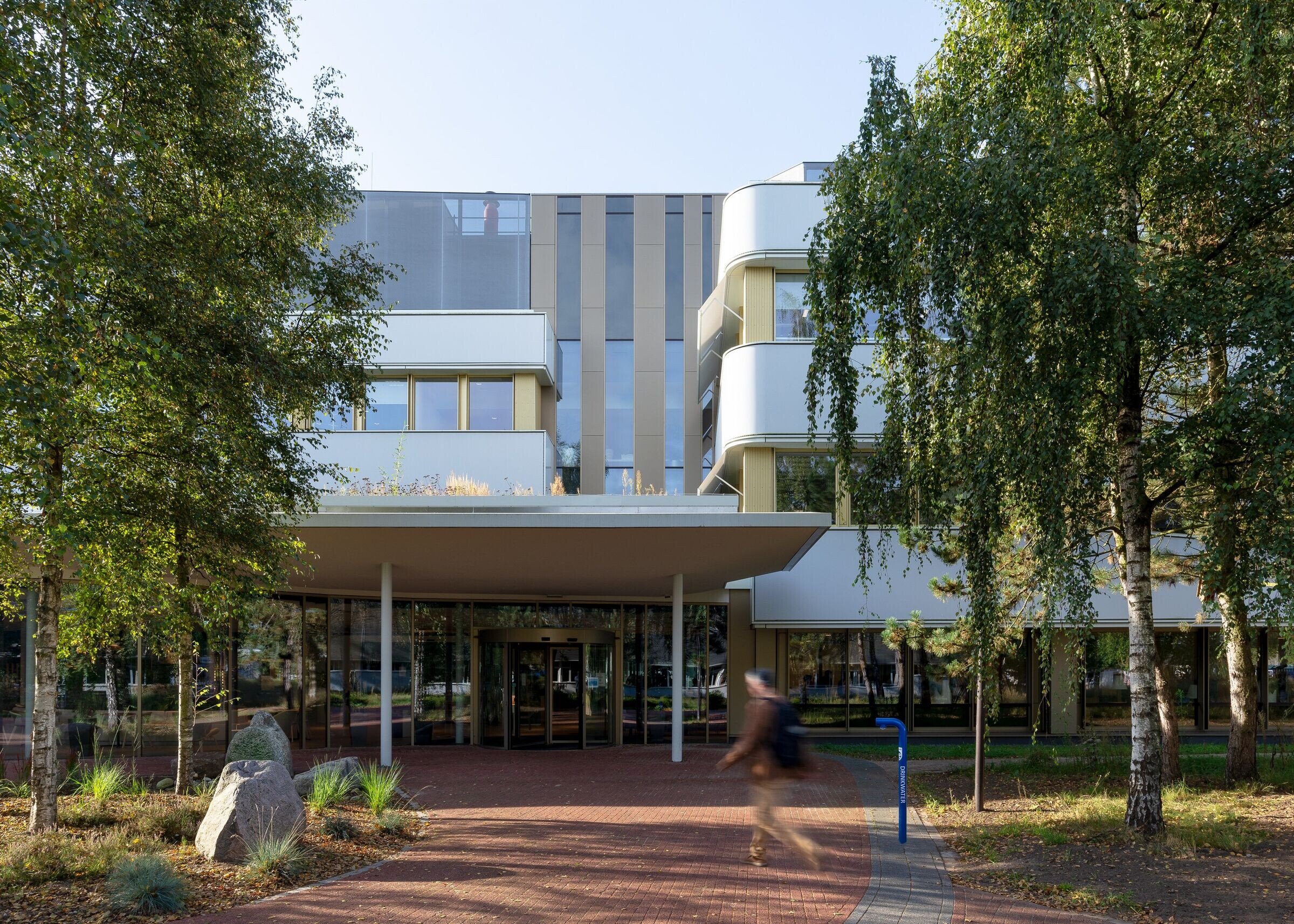 What started as an esthetical upgrade eventually led to the realization of a completely new skin for the office buildings. The window frames for all workspaces have been replaced by a specially produced system with pronounced vertical profiles, higher insulation values and parts that can be opened for ventilation. The concrete parapets are thermically insulated and finished with a new and soft lining. The semi-transparent industrial canvas is strung vertically between the windows and horizontally seamlessly applied over the entire length of the façade and equipped with programmable state-of-the-art lighting.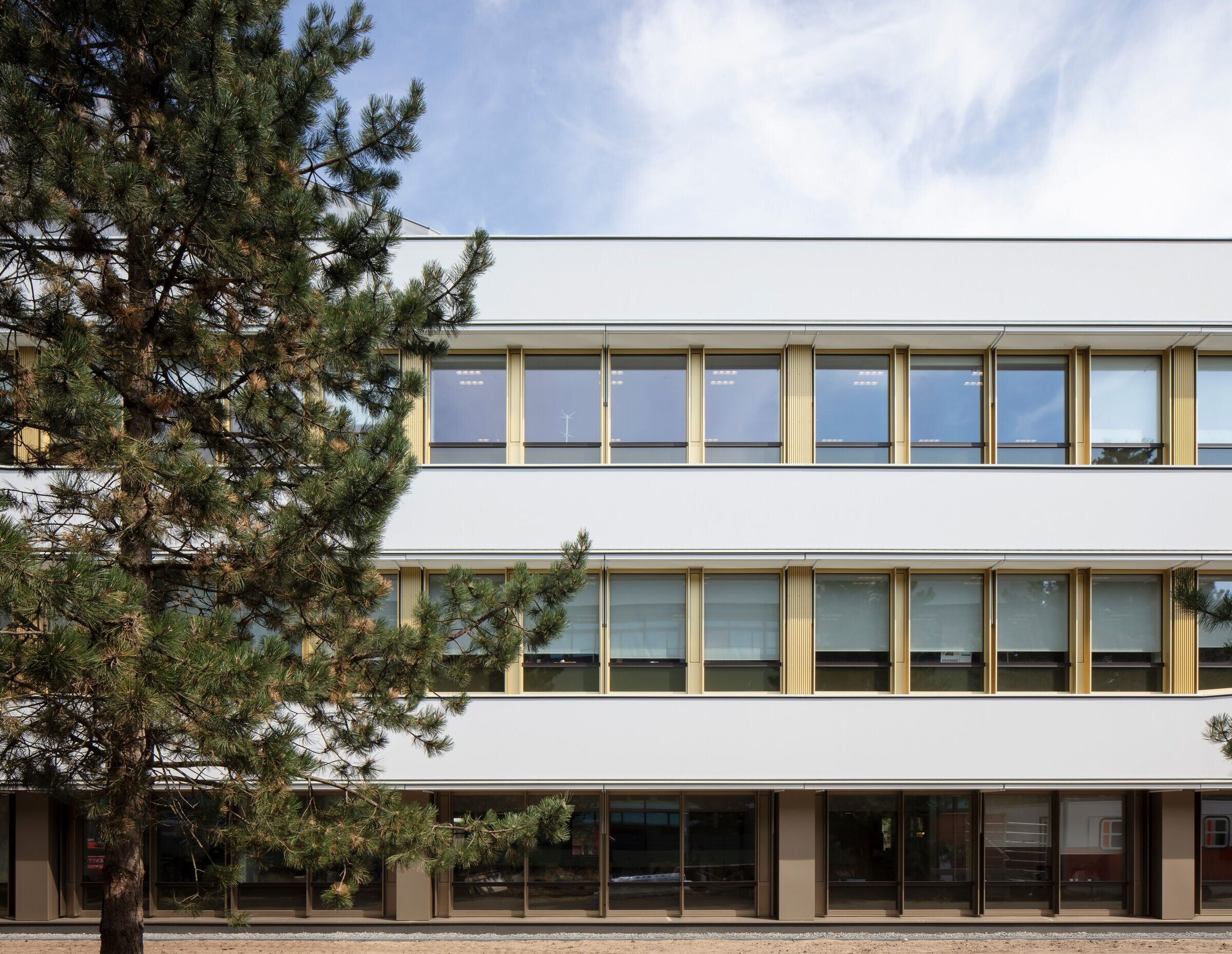 In addition to the transformation of the existing office buildings, we added a new volume. At ground level, a large central meeting - and restaurant center was created, bordered on both sides by the green campus environment. The wavy façade of the new extension is maximally transparent: the restaurant visually expands outwards under the large canopies. By transforming the original outdoor space between the two building parts into an atrium and a central vertical node; height, air and space have been introduced into the predominant horizontality of the existing buildings.