Olmo is a farmhouse located on the slopes of the Rhaetian Alps in a panoramic position overlooking the Orobie Alps and the city of Sondrio. The project is developed inside a historic building that has been in disuse for many years and all the design choices were determined by the desire to respect the typological character of the pre-existing structure, even where new elements had to be inserted. The planimetric setting develops around the stairwell, left intact, which longitudinally involves the plant.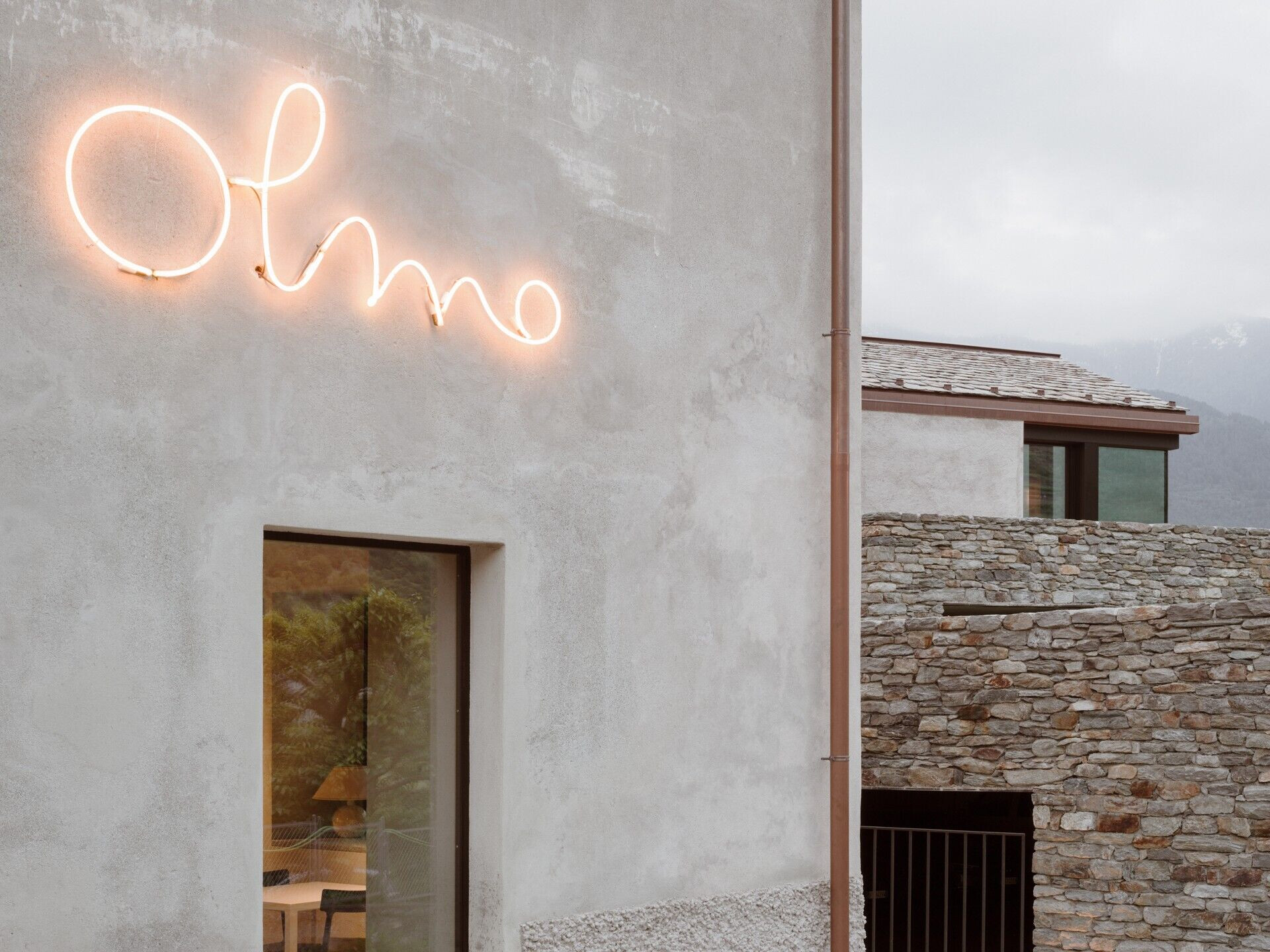 The two sides of the building are interested in the basement by two cellars in local stone of very ancient origin, on the ground floor respectively by the breakfast room and by the technical services and kitchen, while on the other three floors by bedrooms. The newly built attic, treated on the outside with the same materiality as the existing one, is half occupied by the single room of double size compared to the others characterized by a breach at the gable and a large panoramic window. The intention to act with delicacy towards the place has the will to make the user perceive the atmosphere that the vernacular tradition, detached from the shared international stylistic canons, can convey.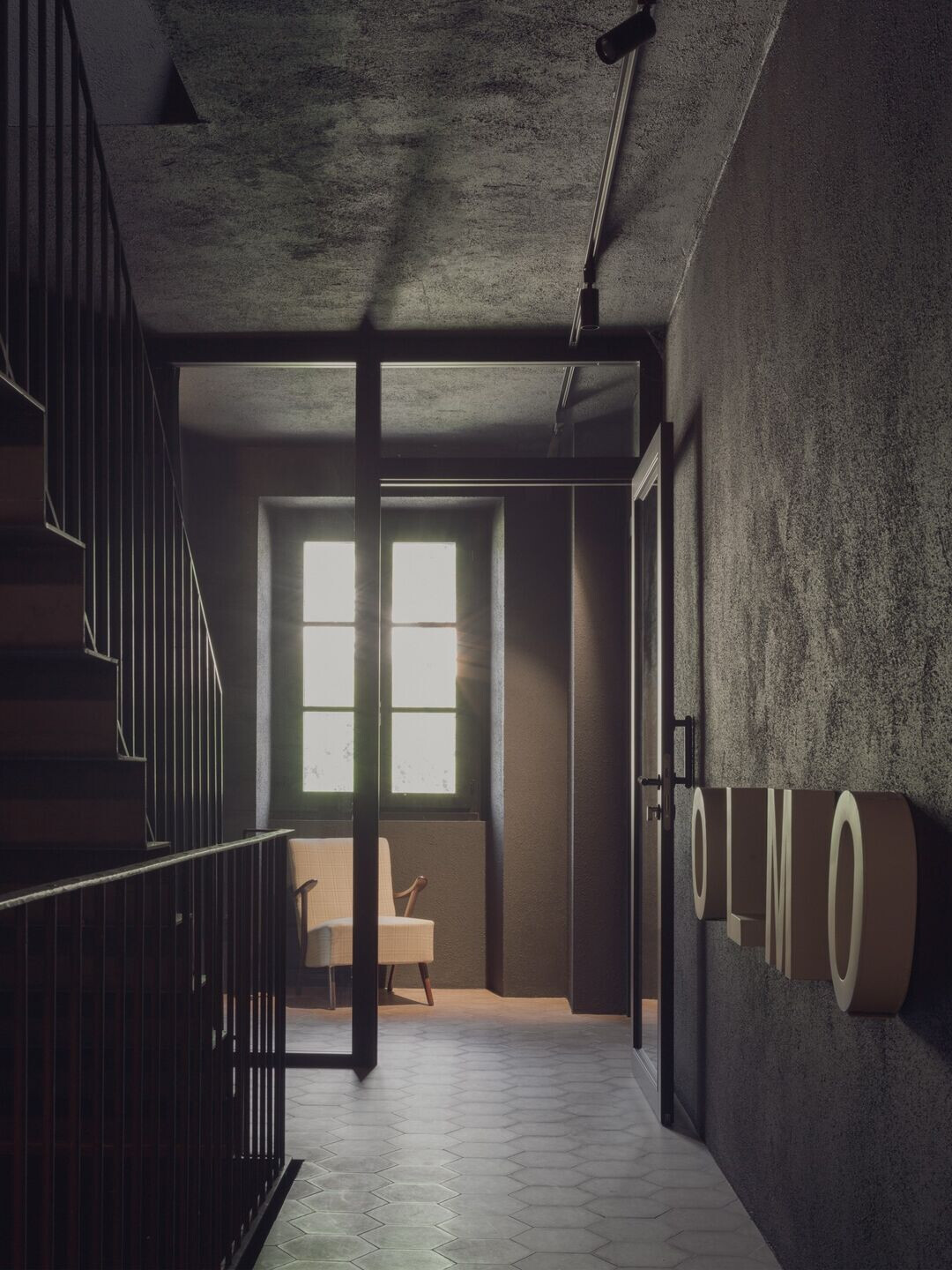 With this in mind, the many material choices that involved the renovation were determined, from the cement mortar plaster, to the granulometry of the plinth, to the type of river pavement, to the colored cement tiles in the floors, to the material of the windows and doors and so on. away for every choice. The will, shared with the client, was to try to make the structure usable through technological comforts, trying not to alter the perceptual state that this kind of ancient building can transmit.