Plaza Hutchison is a 10 storey residential building in the Milton Park area of Montreal. The project consisted of renovating the common spaces that serve all 100 rental units. The entire ground floor was completely redone, including the main lobby, common gym and laundry room.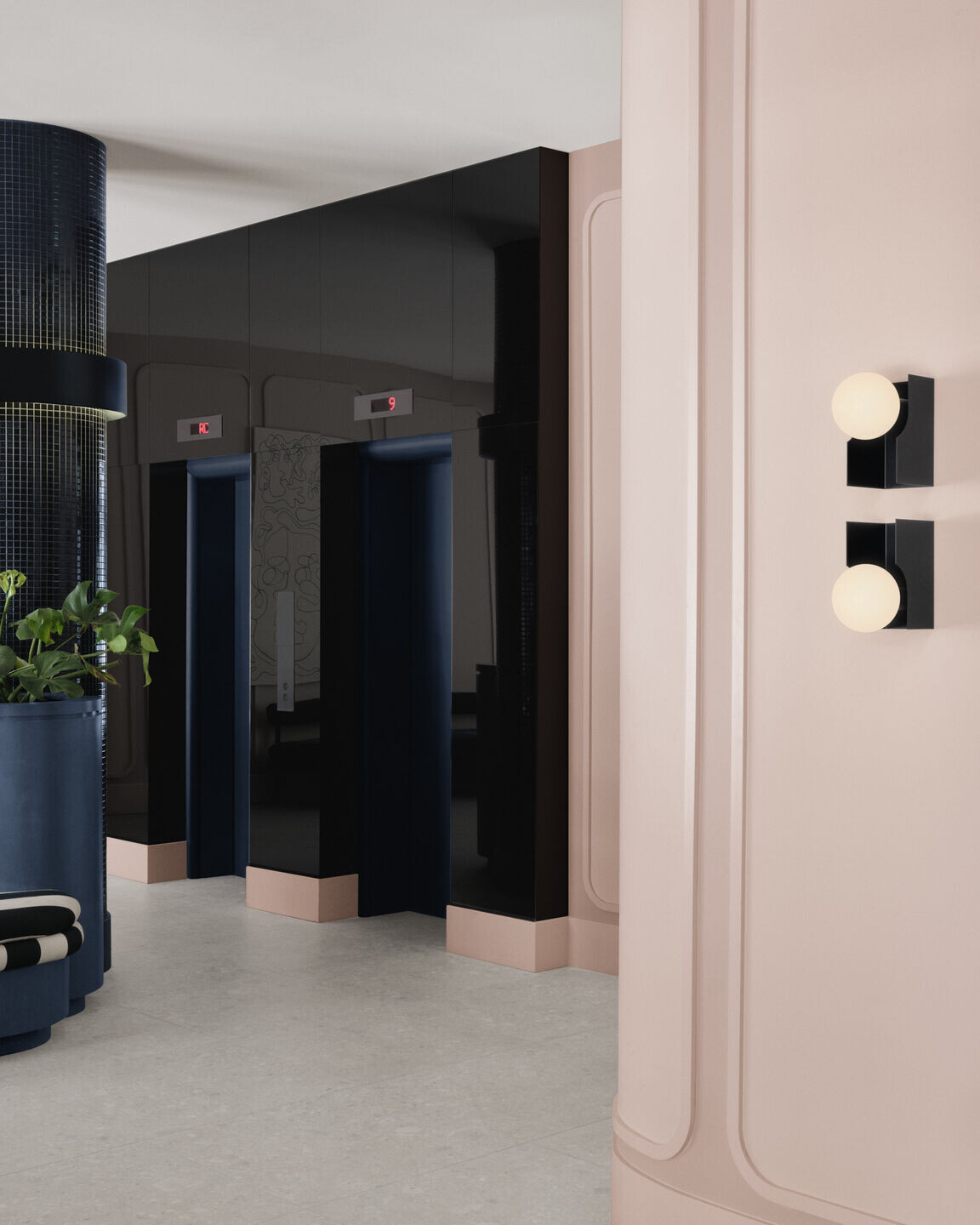 Given the buildings location being so close to a University, the apartments are generally smaller studios rented mainly to students. With that in mind, the lobby's function evolved. Rather than a simple open waiting area, it becomes an extension of the residents' homes. A long floating banquette follows the glazed façade, with a variety of tables fixed to its seat, inviting students to sit down, read and study, alone or in groups.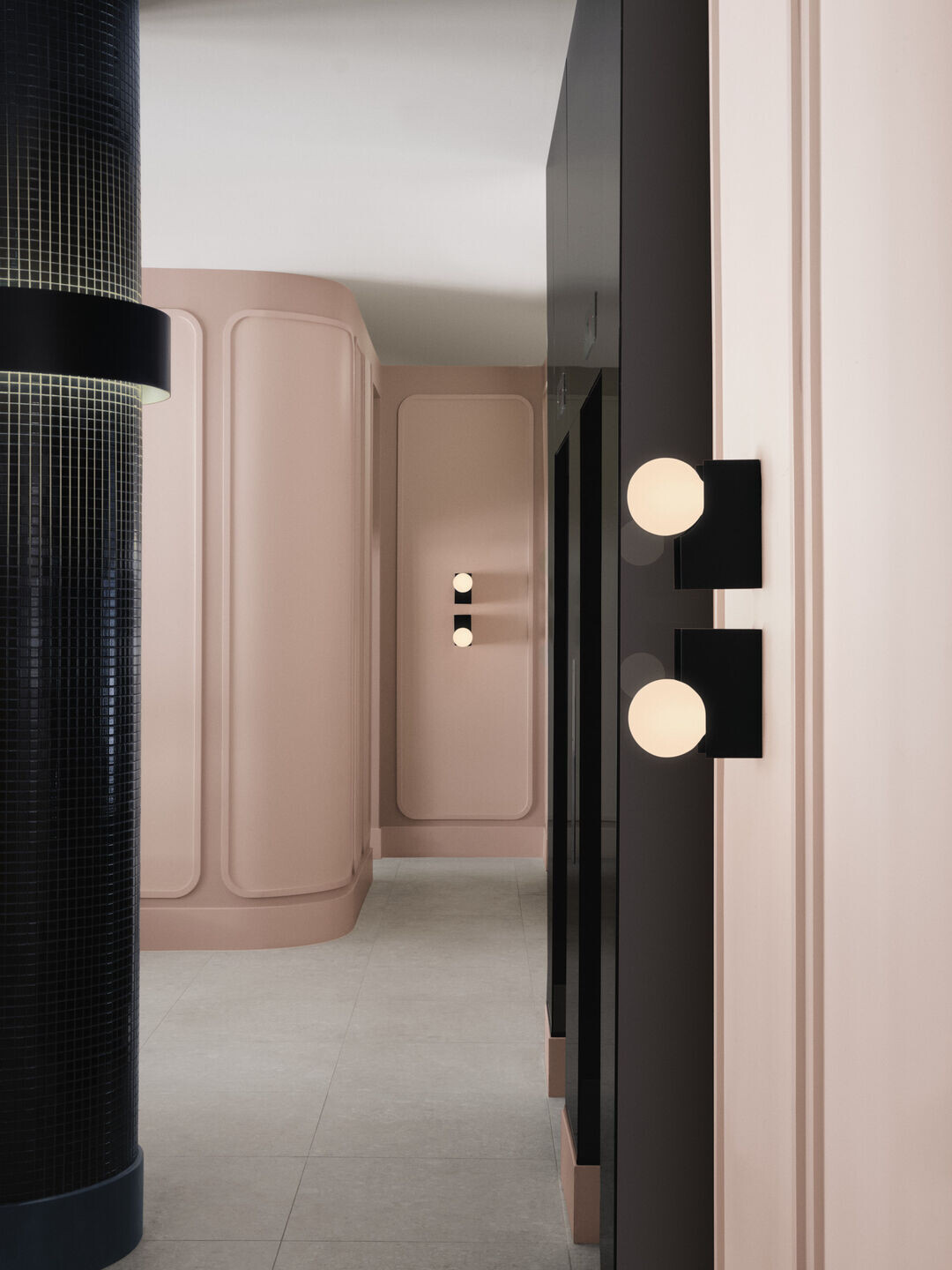 Aimed towards a younger audience, the colour palette is a bit more whimsical than the average apartment lobby. Inspired by the building's extravagant concrete marquise (unique to its entourage), the interior resembles one more likely found in Miami or LA.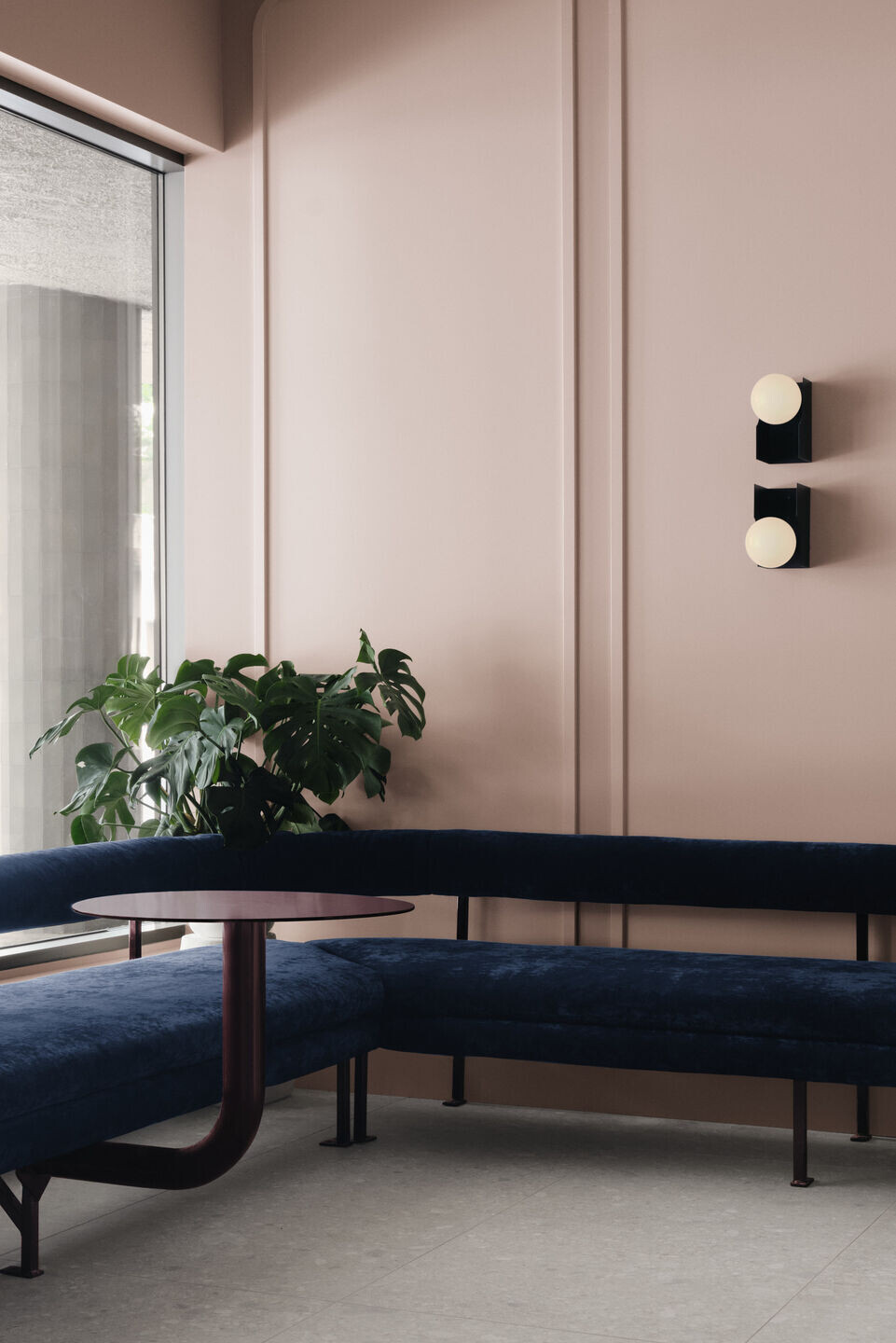 The navy velvet, striped linen, burgundy steel and faded green wood all serve merely as a complement to the "three shades of pink" elephant in the room. Residential-like mouldings plaster the colored walls, follow their curves and dissimulate the doors, providing a more playful atmosphere.
The central elevator shafts are covered in smoked mirrors from floor to ceiling, perfect for a last minute selfie while waiting for the lift. Several custom designed light fixtures are installed on the walls and around the central column. Finally, attached to glossy-tiled column, the black and white striped banquette takes center stage with its integrated planter.