Built in 1952, this one-story brick courtyard house is perched on a wooded plateau, overlooking 4.5 acres of specimen trees and flowering gardens. The house sits on the site, shielding the courtyard from the driveway. The result was a circuitous path from the driveway, through the courtyard, to a formal entrance. This inward focus turned the courtyard into the "front yard."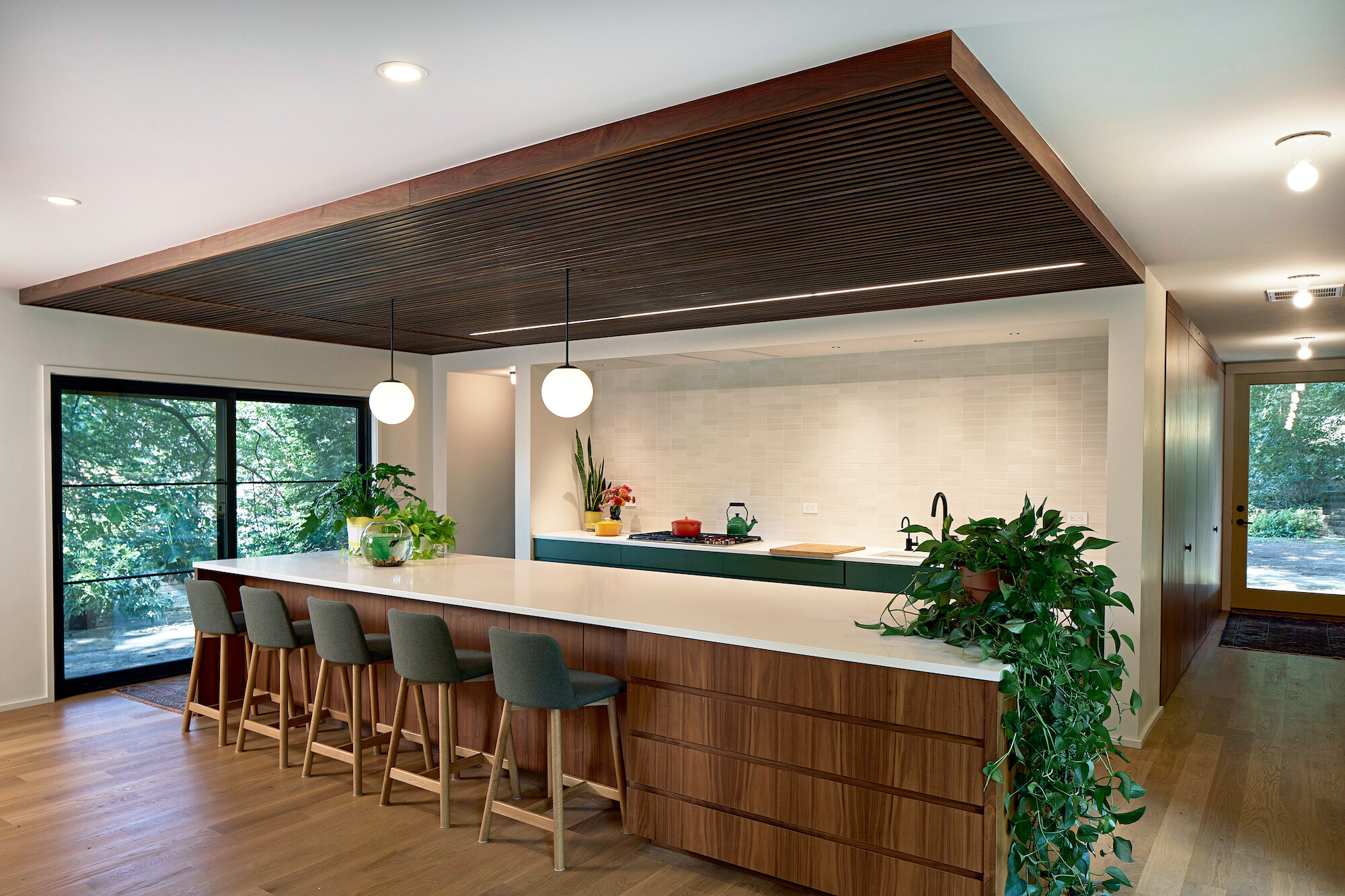 Our clients, a professional painter and a professional photographer, brought to the table very distinct and creative ideas. We worked closely together to guide the design and construction to fulfill our visions. Our collective objective was to reimagine the tired, traditional interior and exterior of the existing home with a whole-house renovation that provided an open floor plan, ample natural light, energy efficient systems, and updated finishes with a modern aesthetic.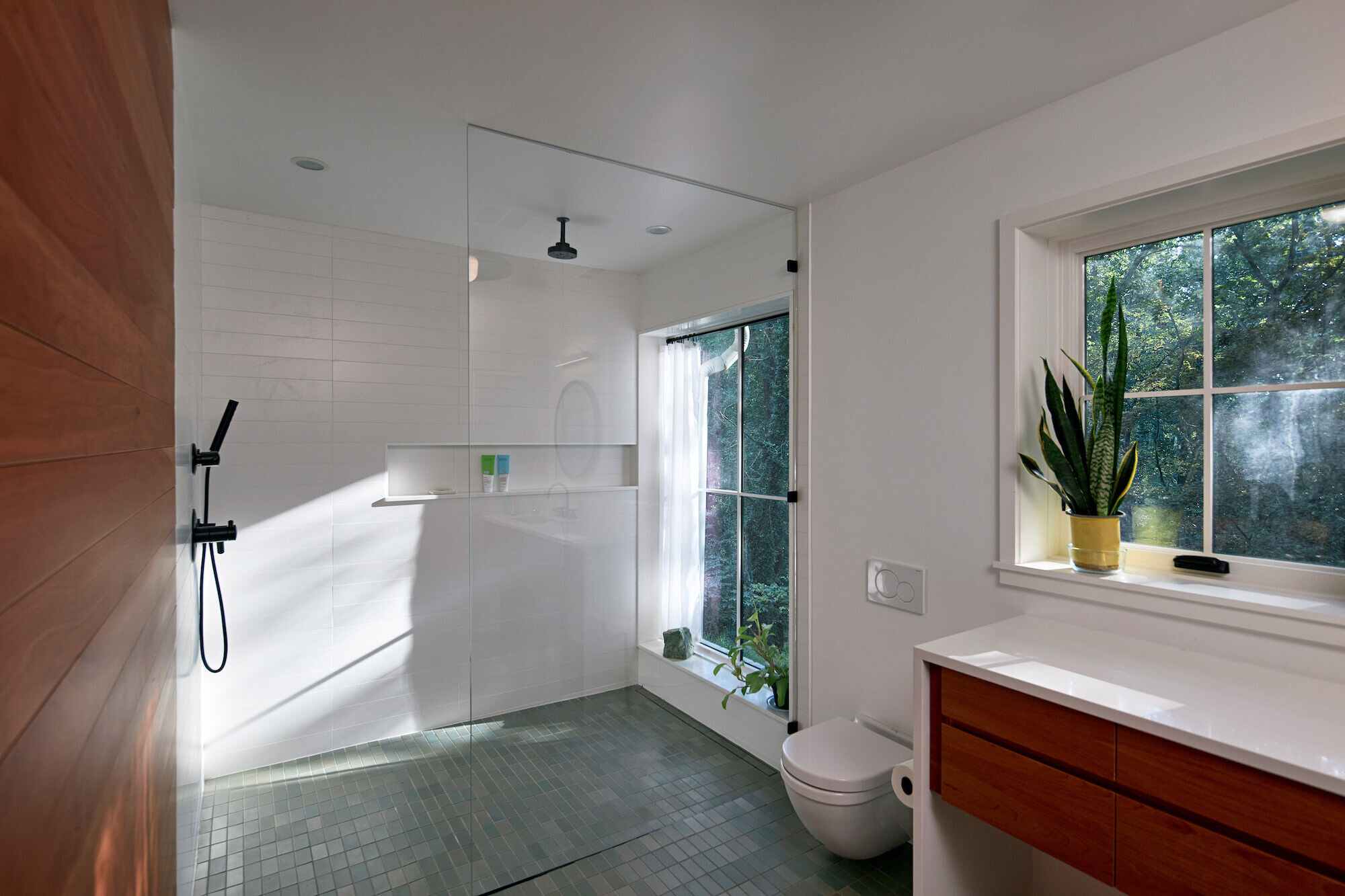 The biggest challenge was changing the experience upon entering the home. Flipping the front door and porch to face the street, establishes an outward presence embracing the neighborhood. The "U" shaped footprint creates a tranquil outdoor private garden, easily accessible from the main living space and primary bedroom. Lined with floor to ceiling glass, the rooms blur the line between indoor and outdoor space.
Walnut elements were used to add warmth and definition to the entry, kitchen and living room, complimenting the wide plank, white oak floors. The wood slatted ceiling was hung to define and add texture to the kitchen. At the entry, floor to ceiling walnut paneled walls with flush hidden doors conceal the walk-in pantry, powder room and closet.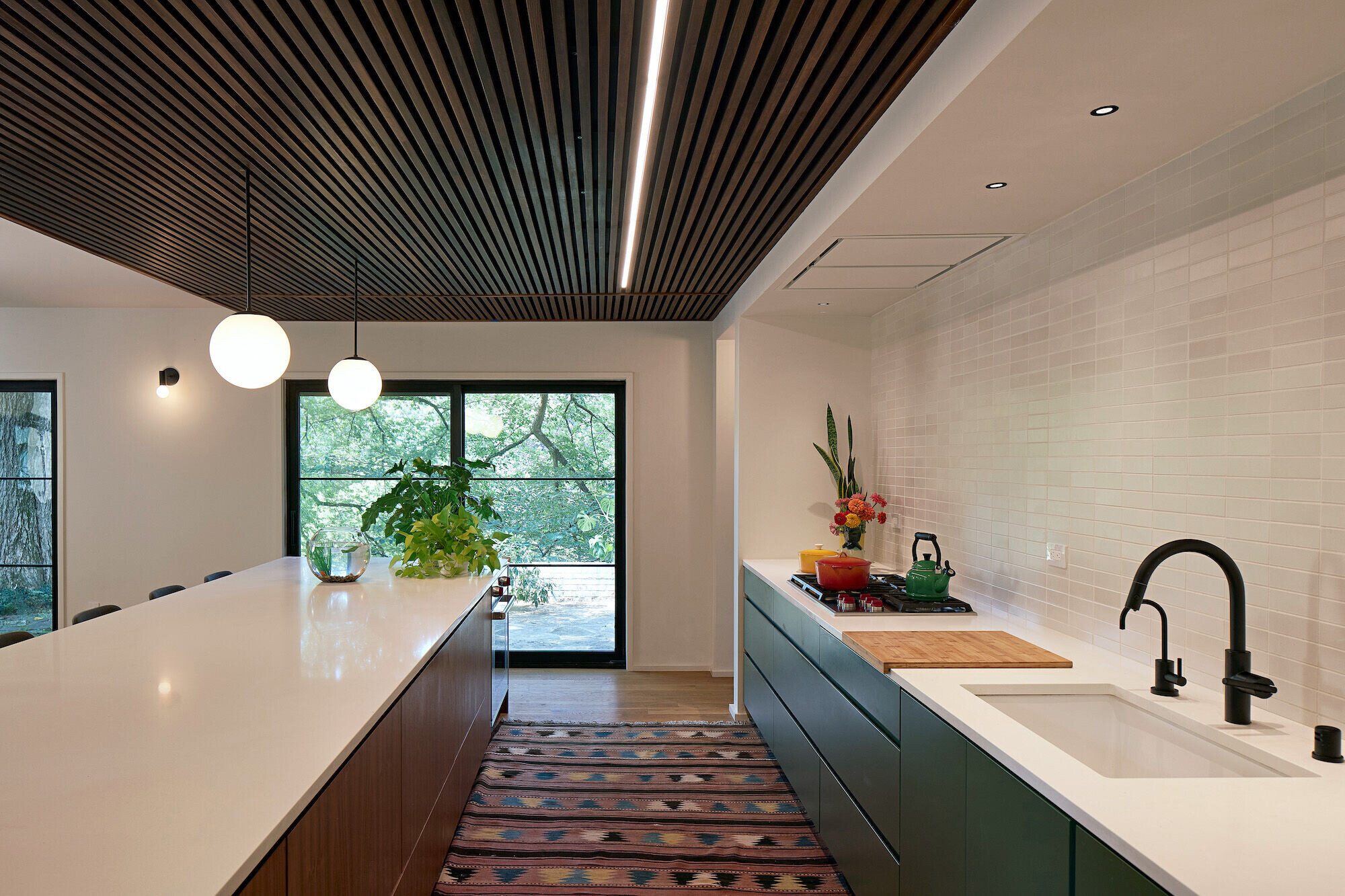 Team:
Architecture & Design: place architecture:design
Contractor: Owings Brothers Contracting
Photographer: Tom Holdsworth