Instead of an ordinary 20th-century industrial wasteland, we propose a housing program and a social senior residence. The program offered by Green City is based on the idea of social diversity. It includes a senior residence with 56 units and a common area, as well as 114 privately owned units. This project reclaims approximately 2,700 square meters of green space to the south of the plot, which had disappeared, contributing to the creation of a cooling oasis at the neighbourhood scale.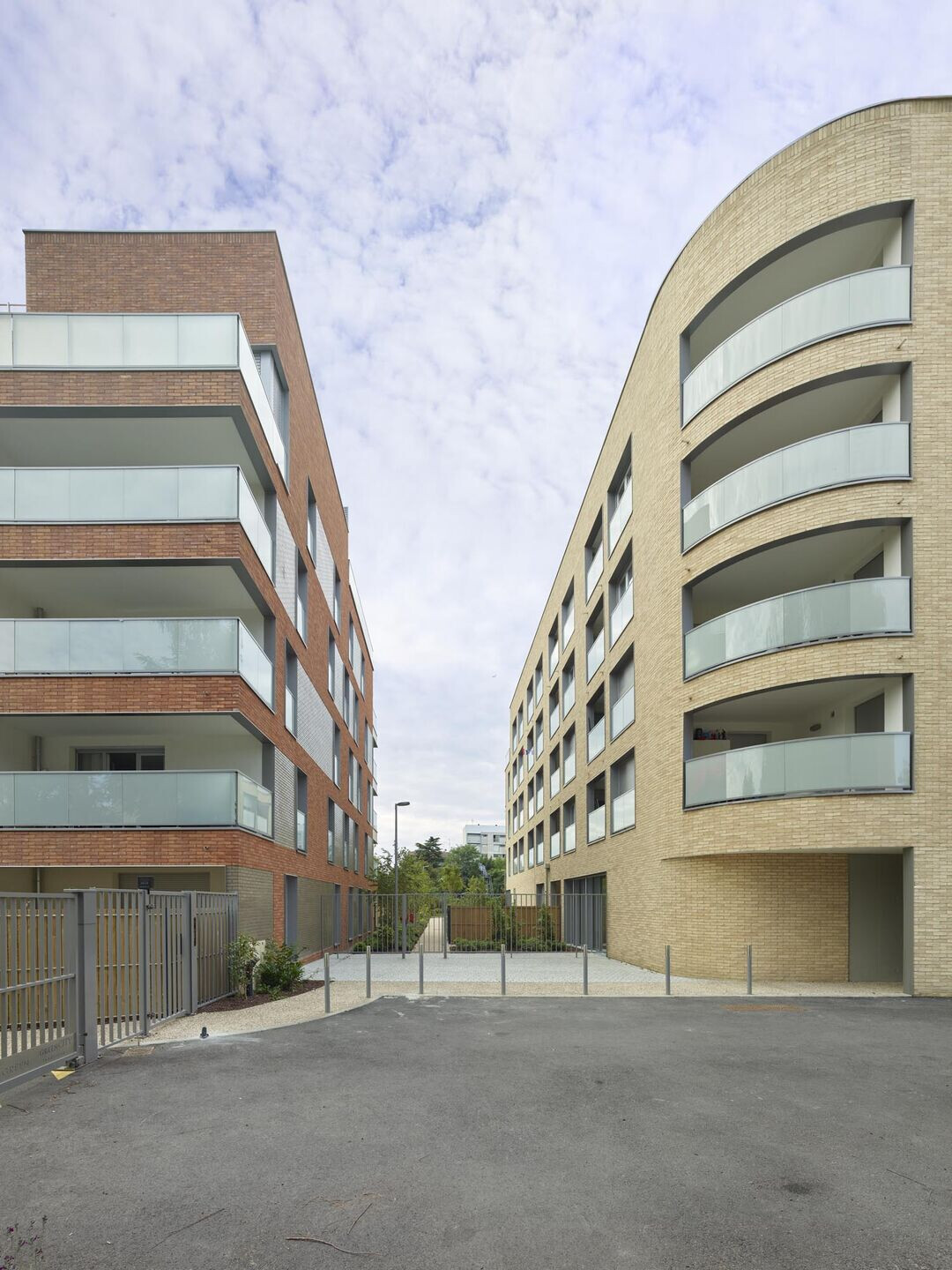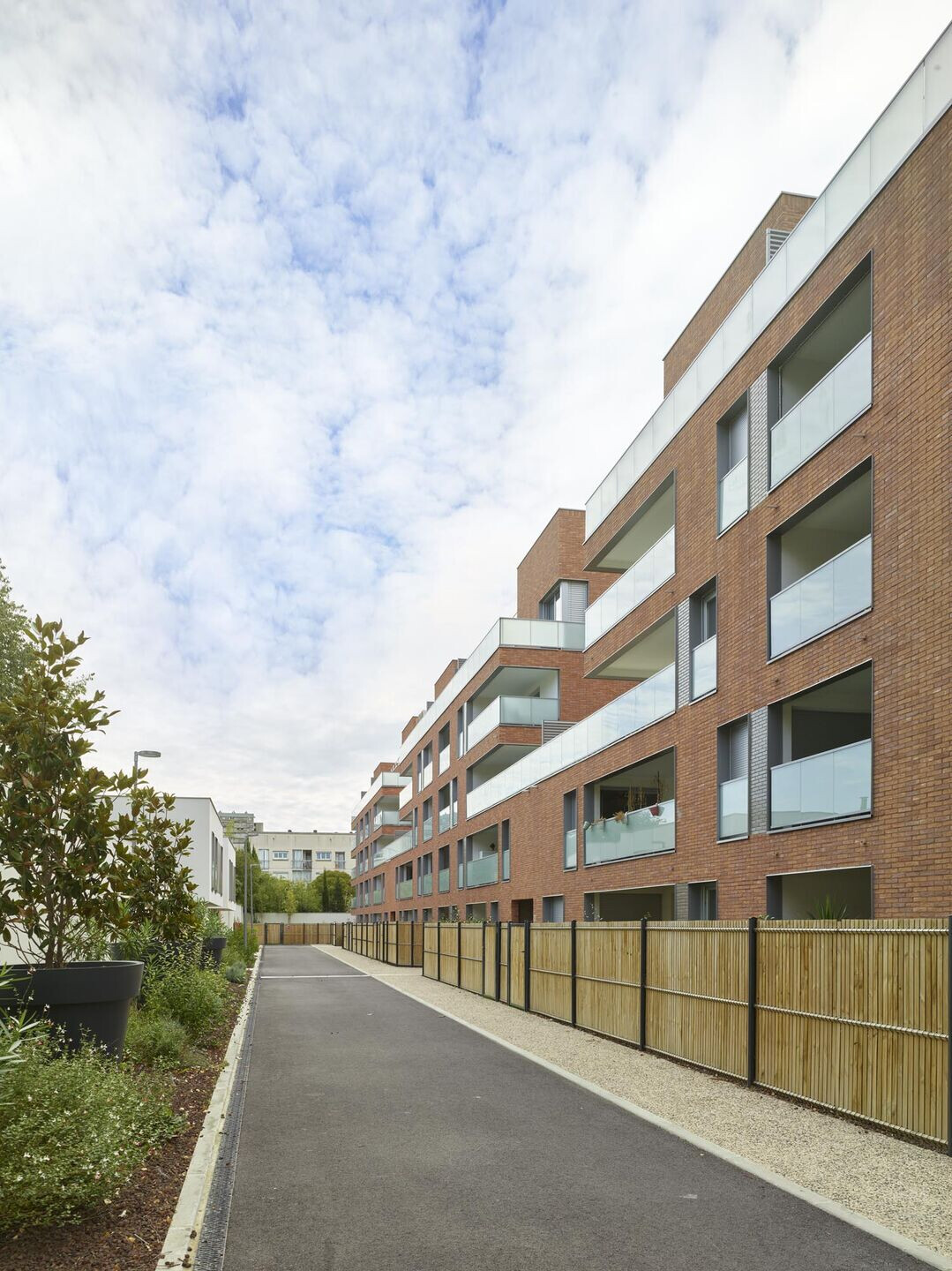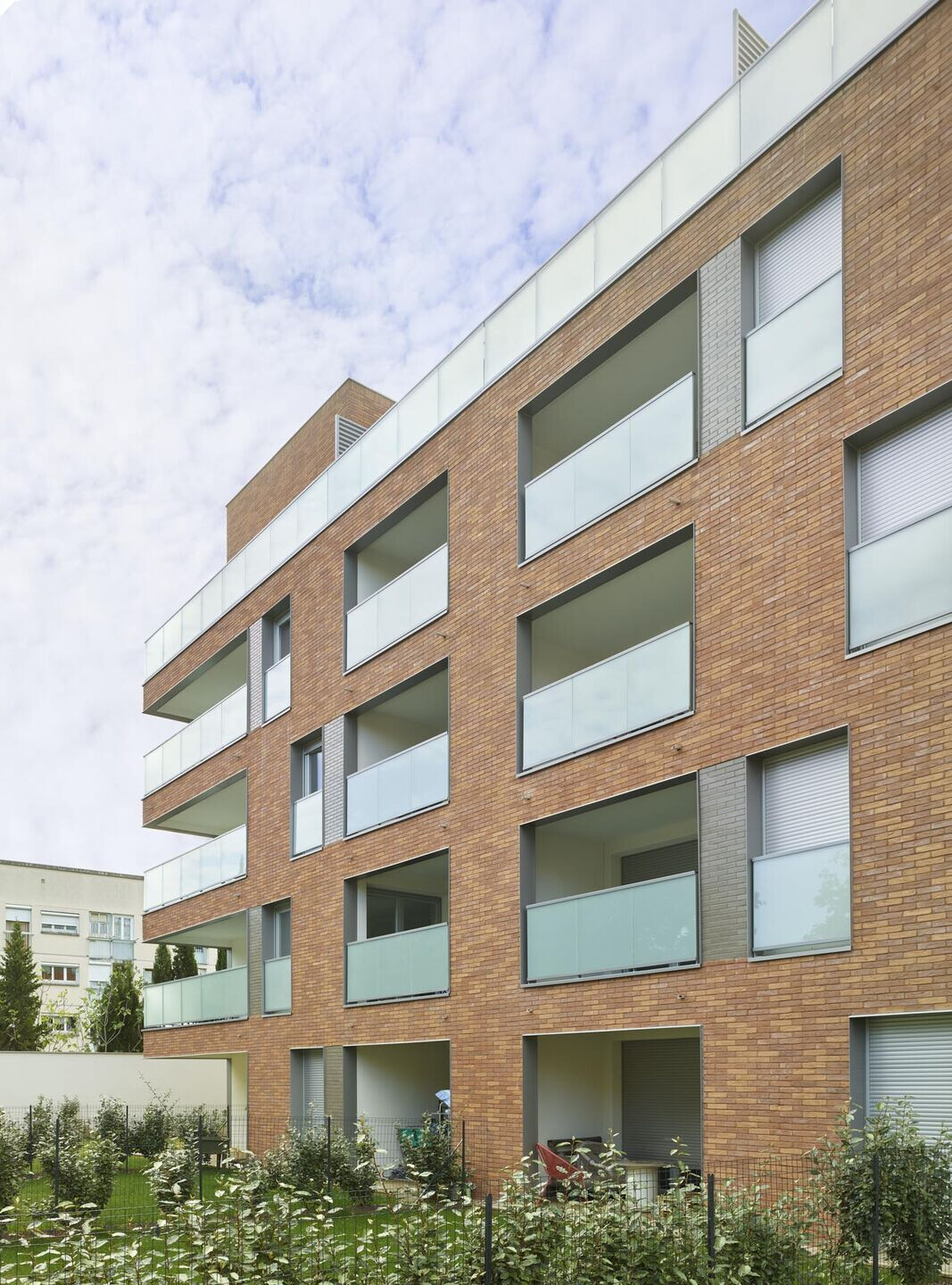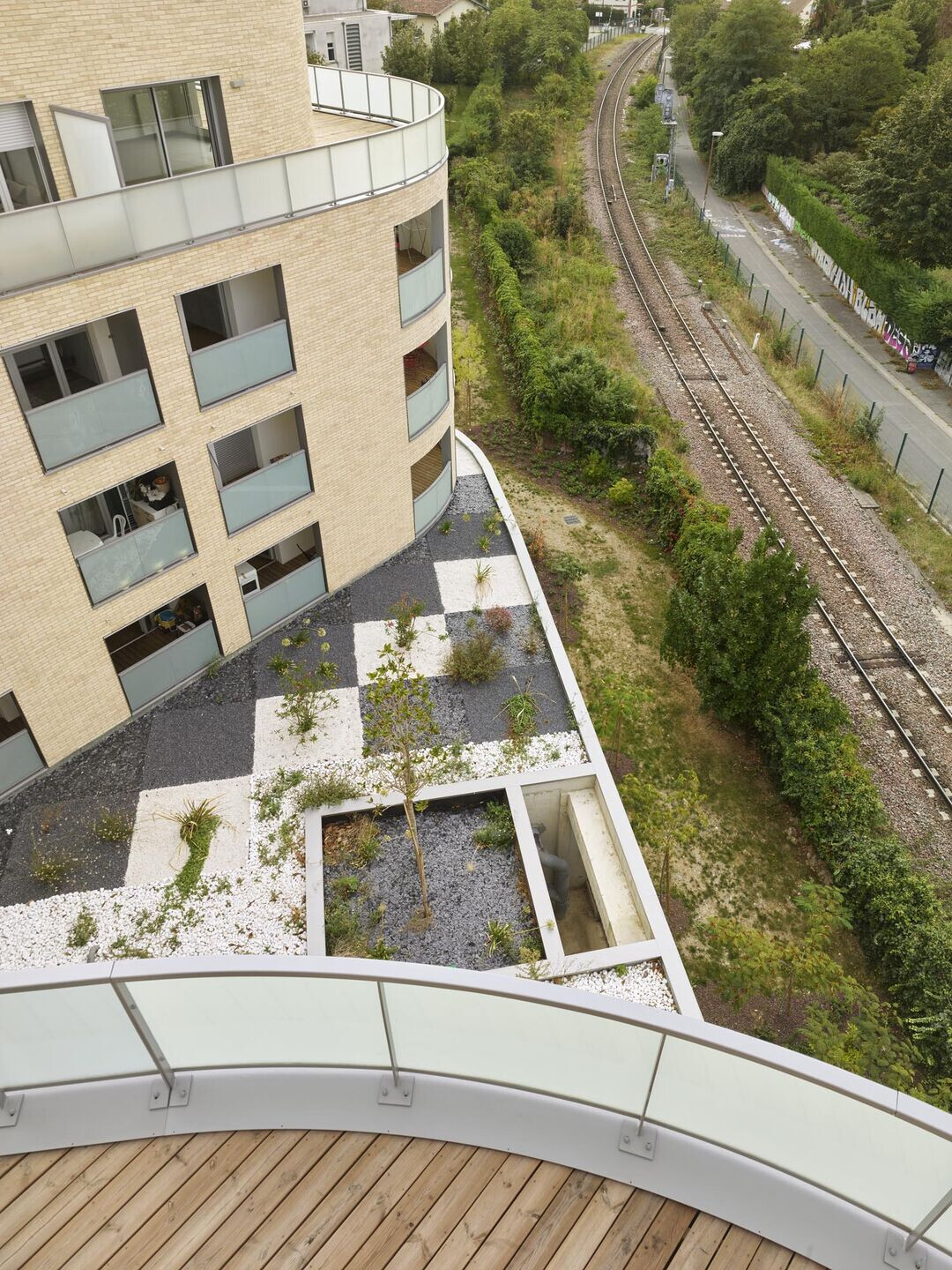 The building along the street accommodates the senior residence, aligning itself with the street and set back from the side property lines. This placement ensures the urban continuity of the project while articulating the corner of the plot between Maurice Sarraut alley and the railway, allowing for the opening of the inner courtyard. The volume of the residence extends to the south with a continuous balcony system that provides shade to the facades up to the 4th floor.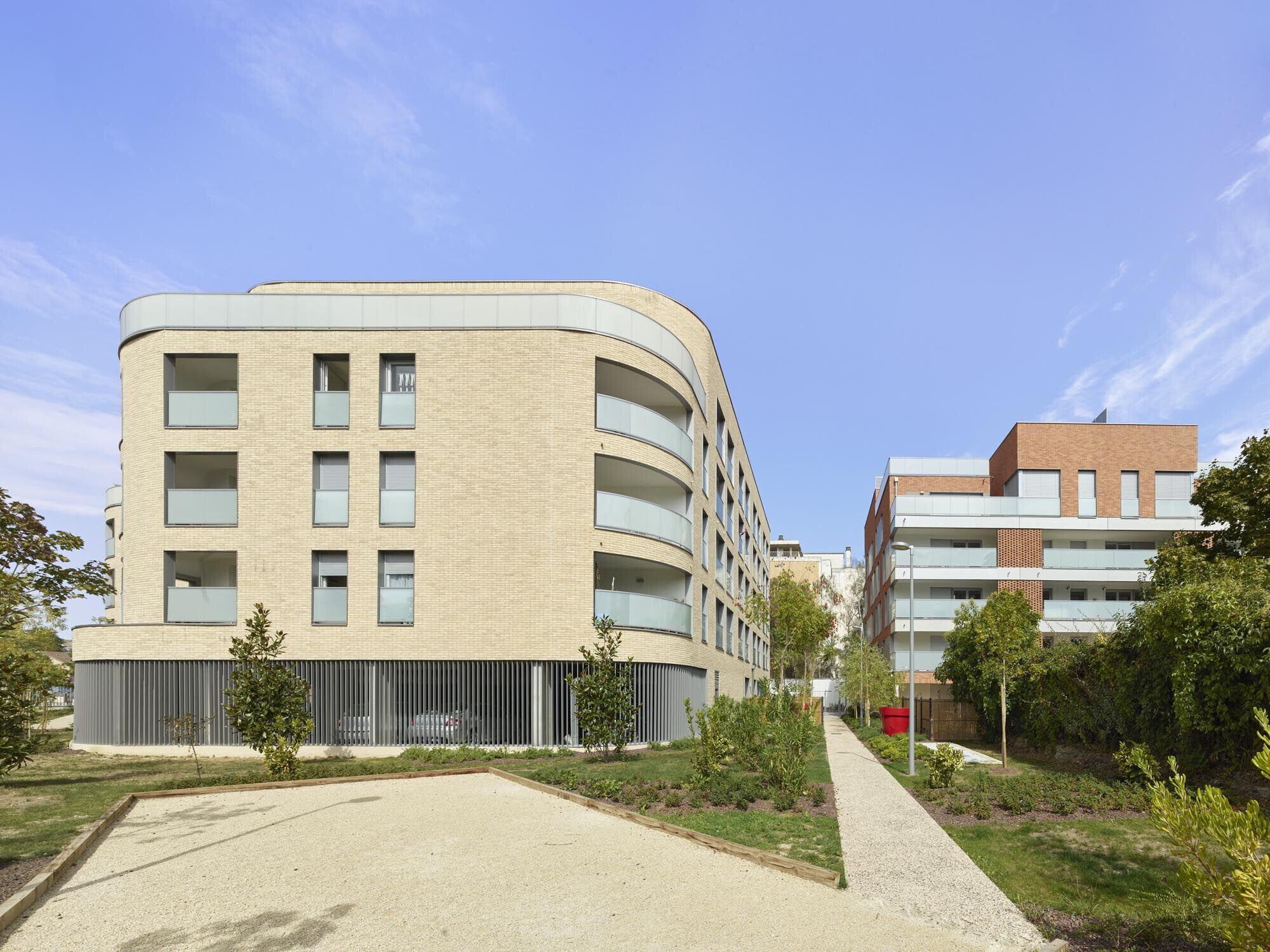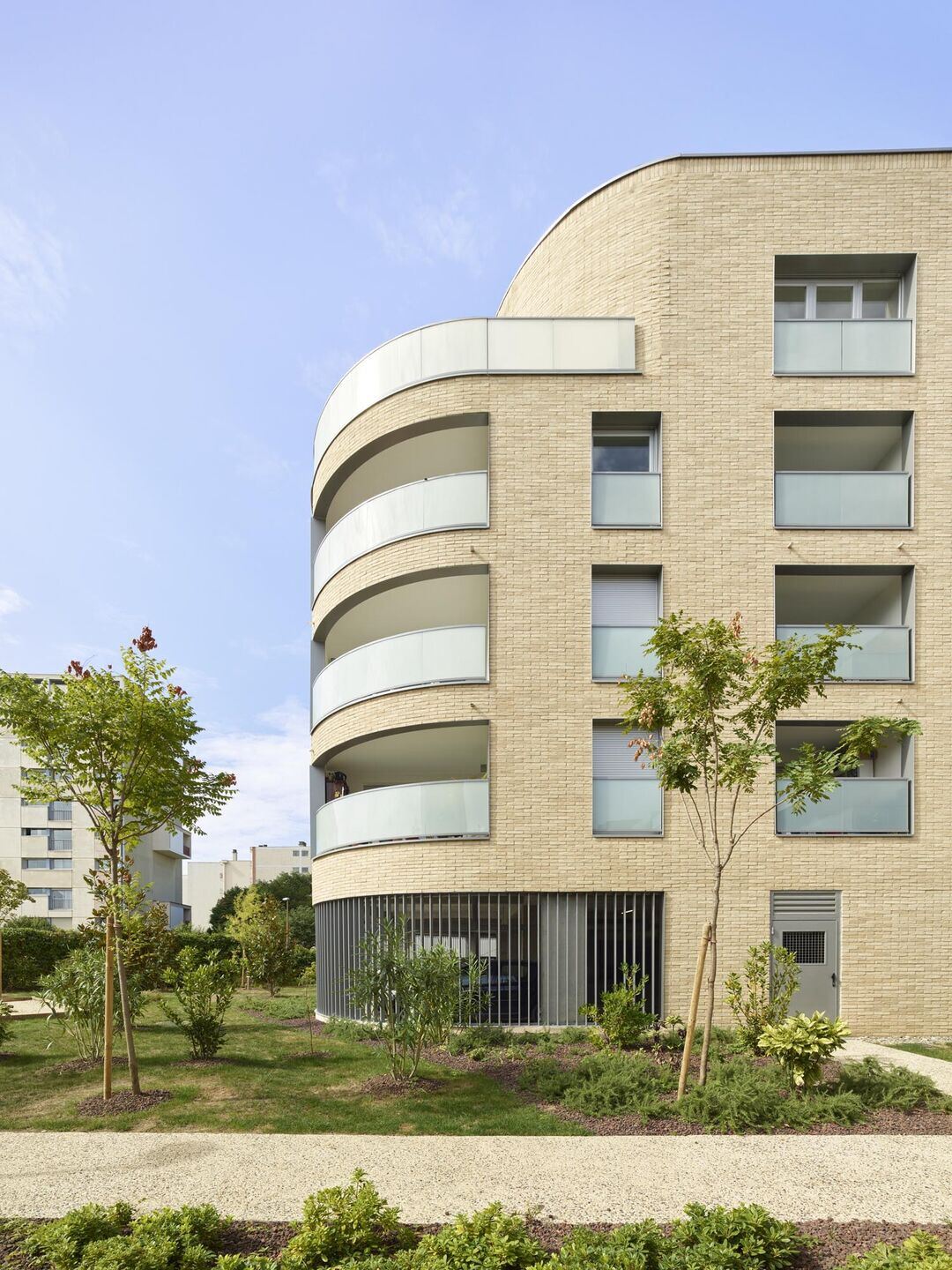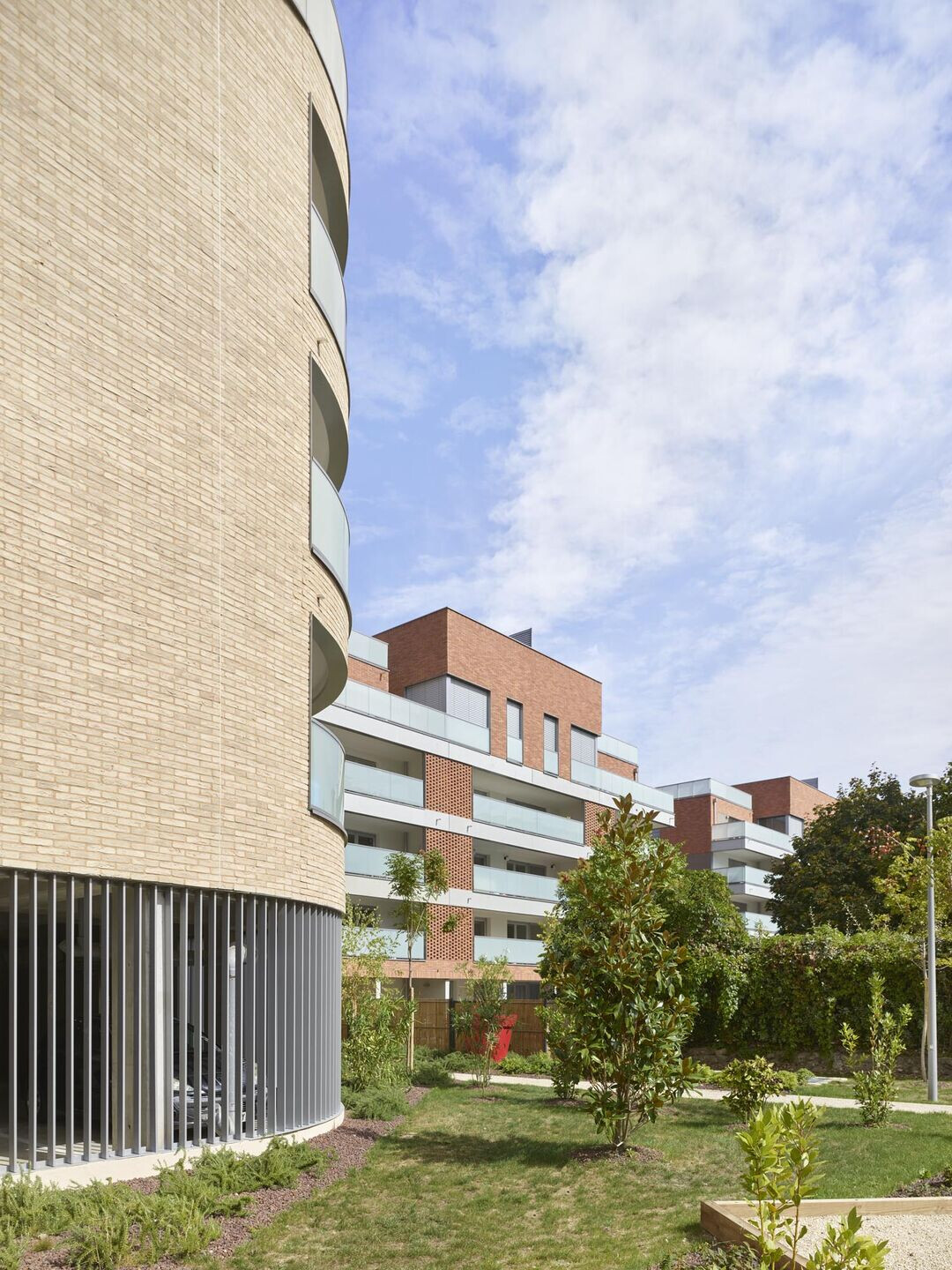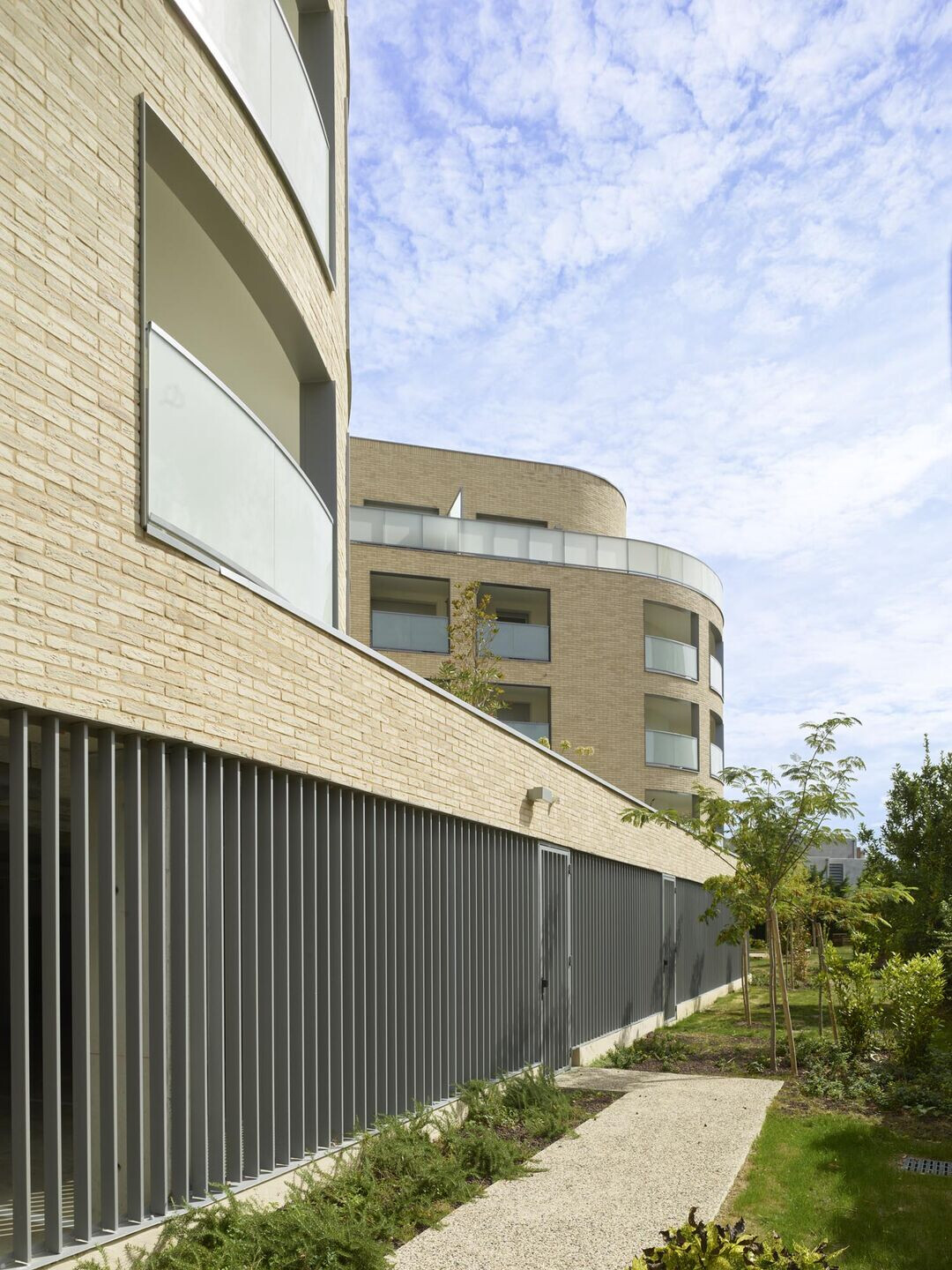 On the other sides, the facades, characterized by rhythm and linearity, feature generous loggias carved into the volumes to offer outdoor spaces protected from wind, direct sunlight, and views. The rounded lines soften the architectural design of this corner building and give it a unique identity. This placement offers senior residents a more urban living environment so they can enjoy visual activity from their windows. A main pedestrian path crosses the plot to access the entrances of the two residential buildings to the north.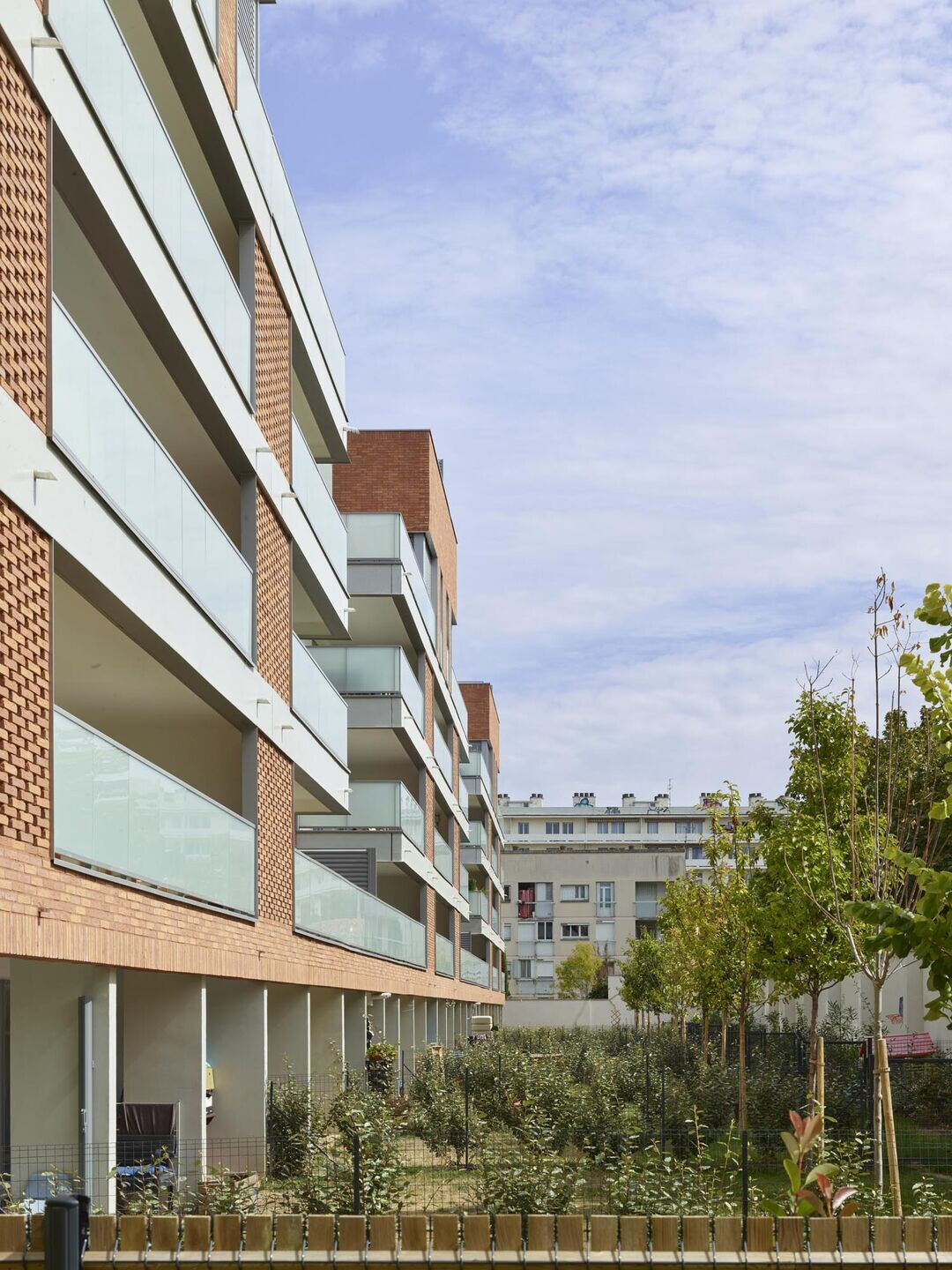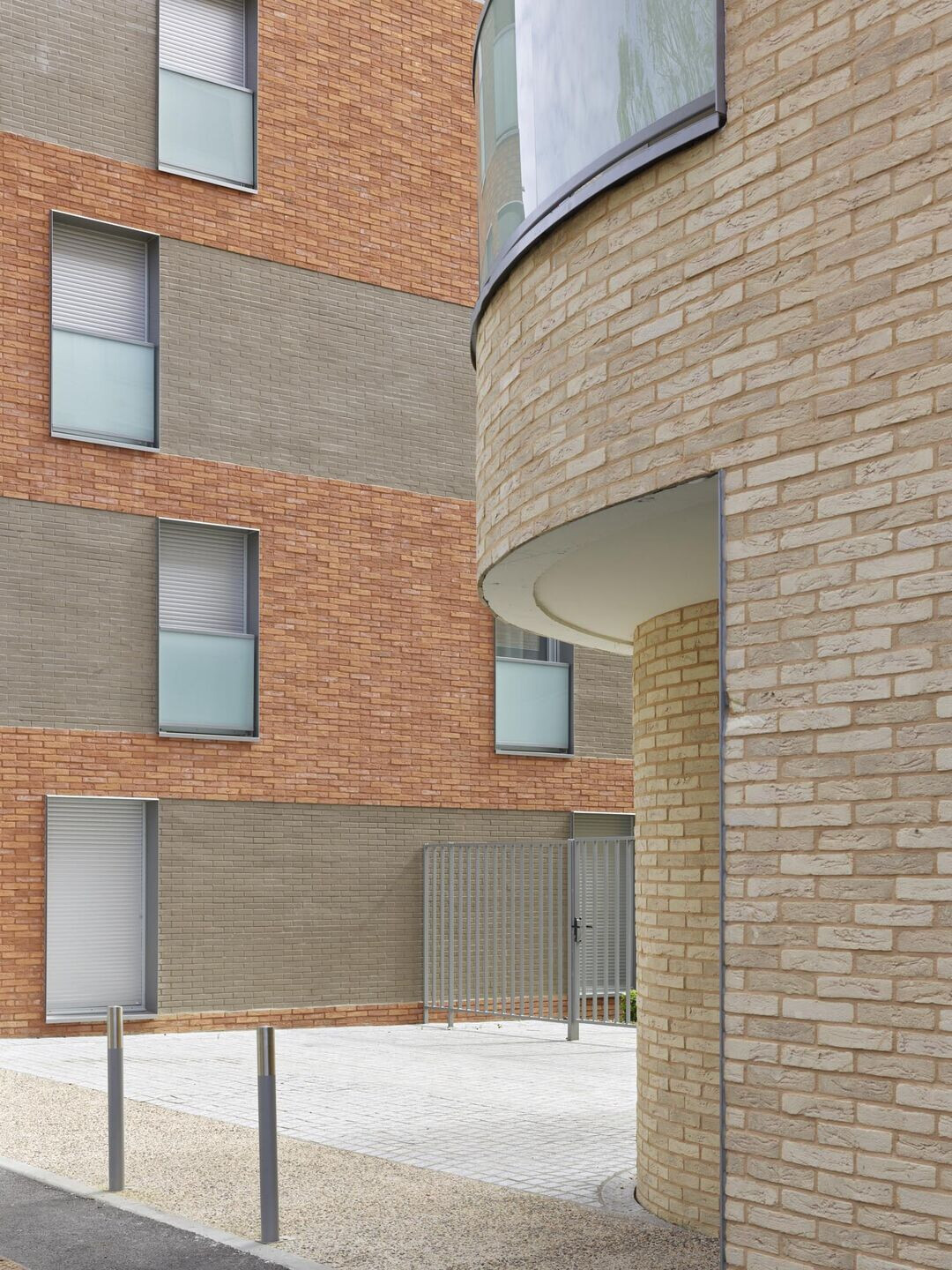 The buildings at the rear of the plot house the privately owned units, consisting of three identical blocks connected by the garden-level ground floor. This contrast is highlighted by volumes with an orthogonal geometry that shapes the top level of each of them, providing terraces and rooftop gardens for the large apartments on the top floor.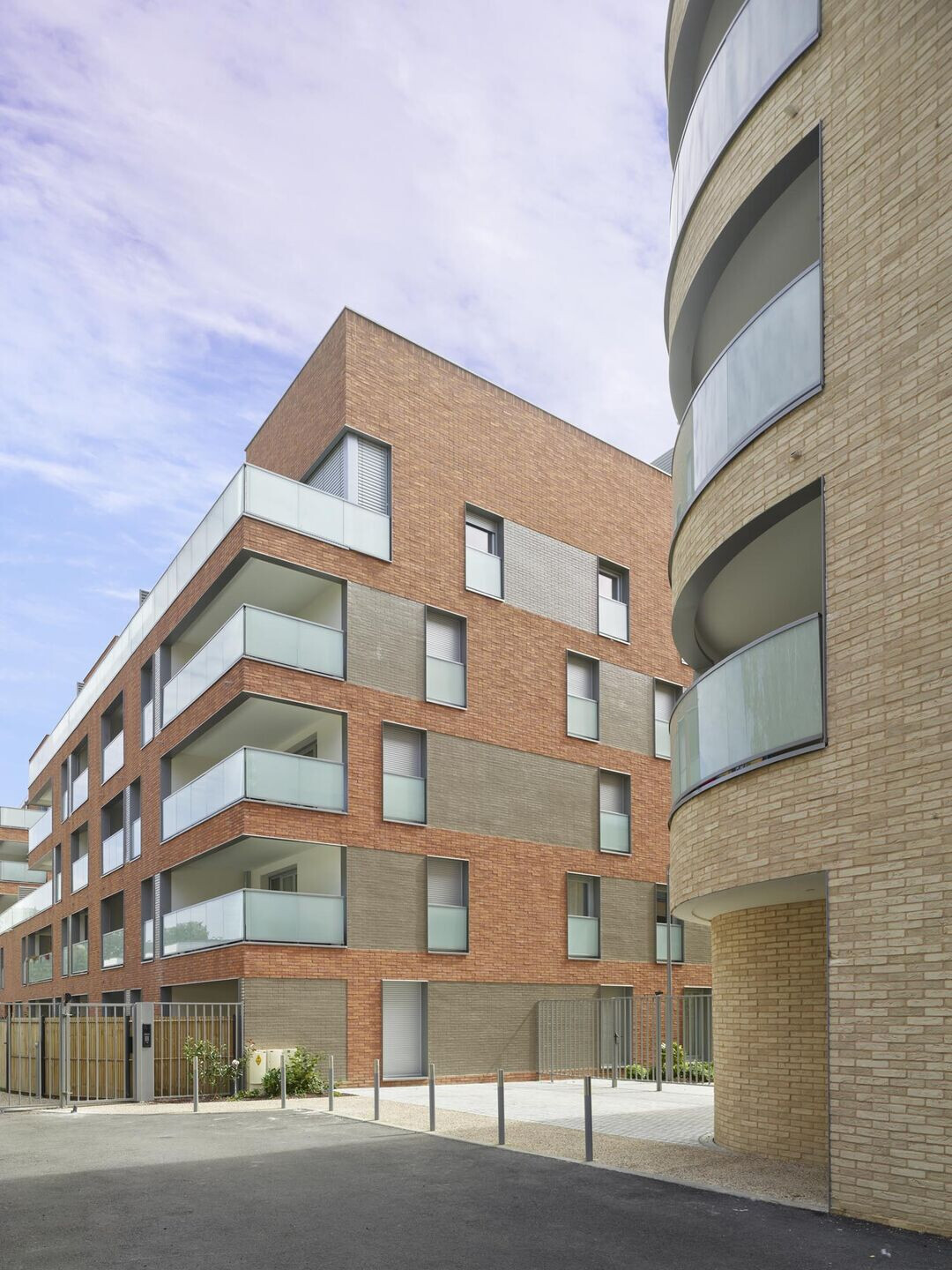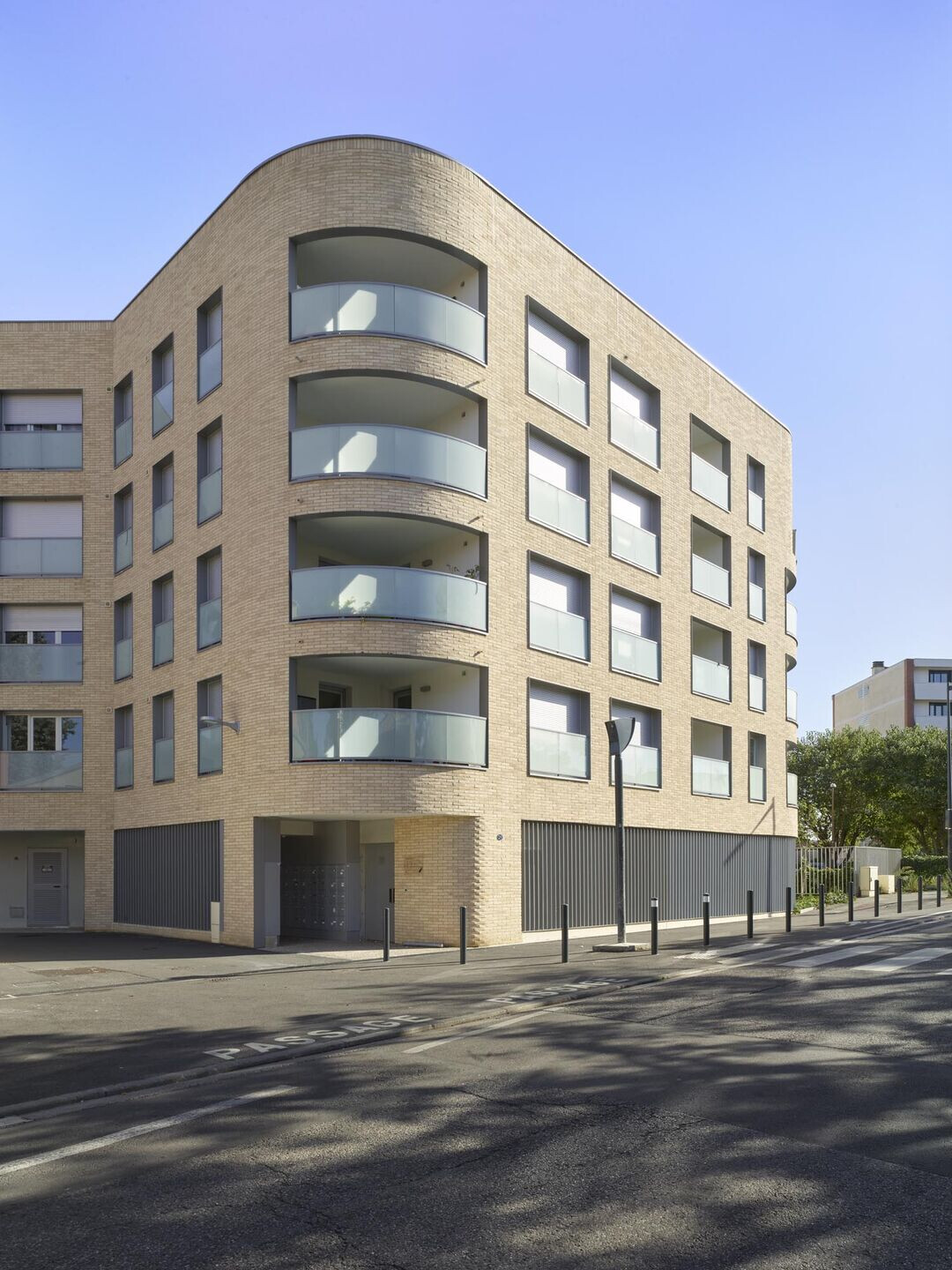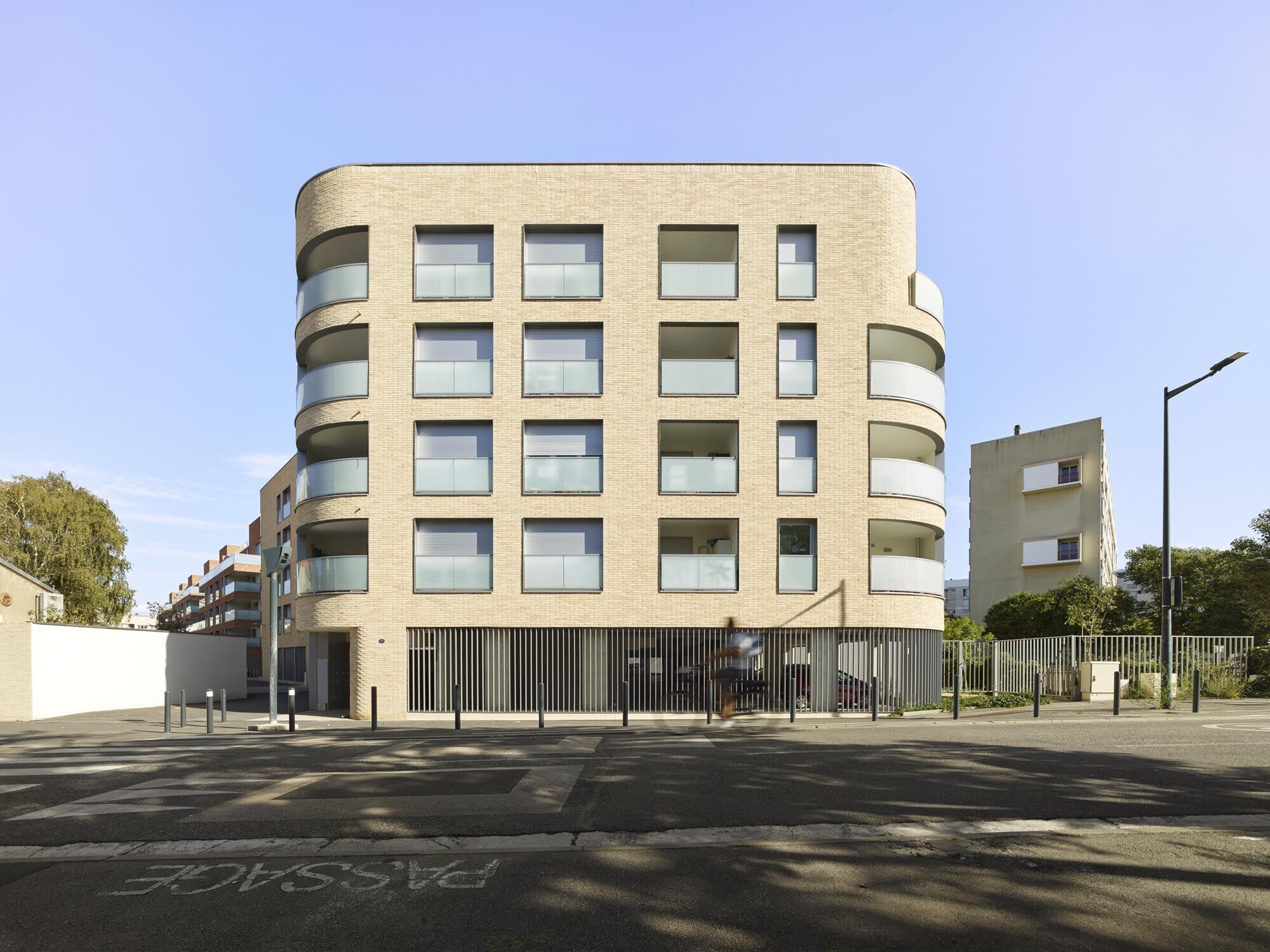 The southern facade features a continuous balcony system interrupted by openwork brick screens. The northern facade presents an architectural composition of solids and voids. A shift of windows from one level to another creates a dynamic rhythm that interacts with the southern facade. To avoid any gable end effect, the façade design continues and propose a dynamic rhythm of alternating windows and metal panels. This pluralistic approach to architectural design, between brick and aluminium, between curves and orthogonality, serves to break down the scale of the project.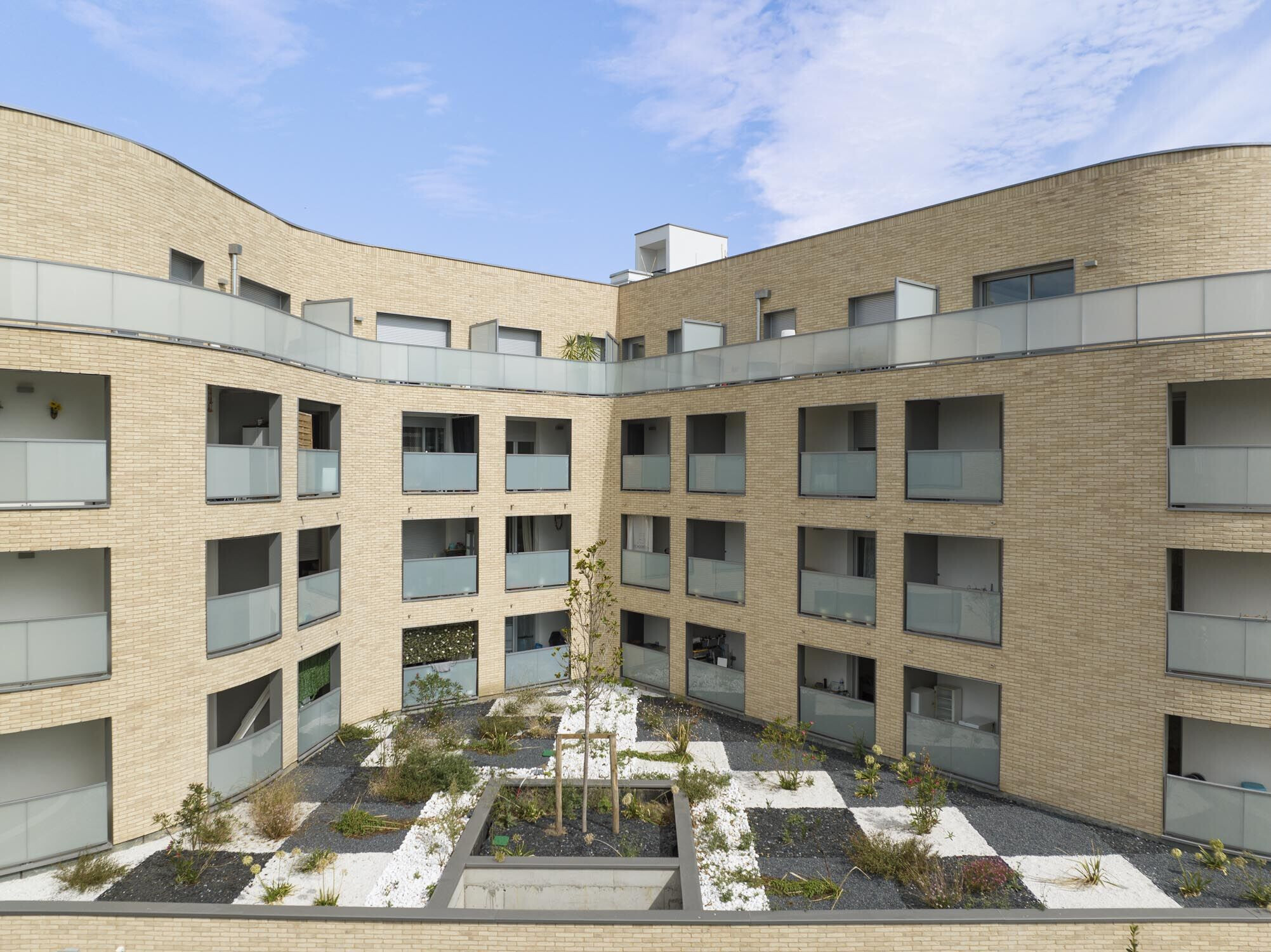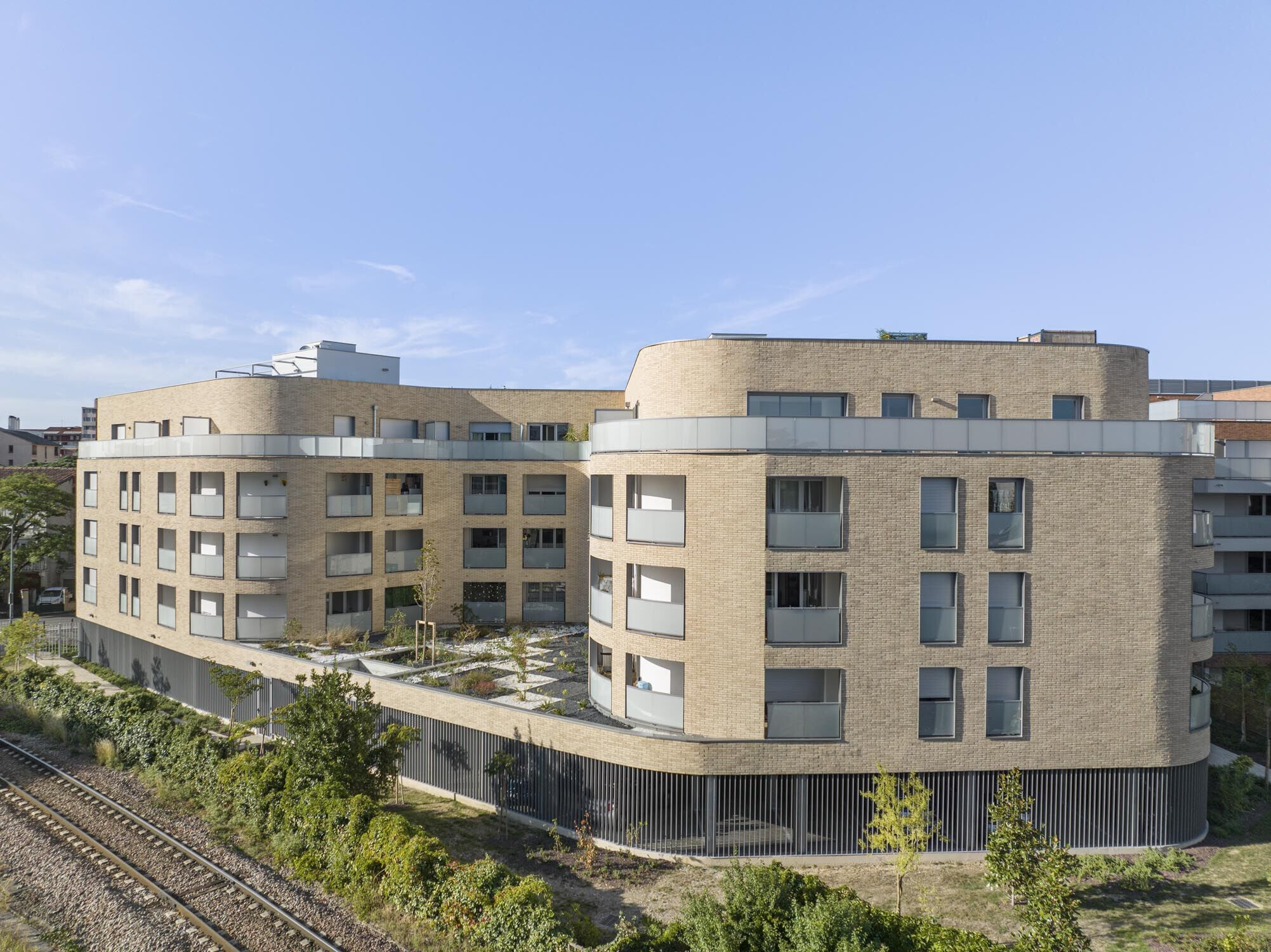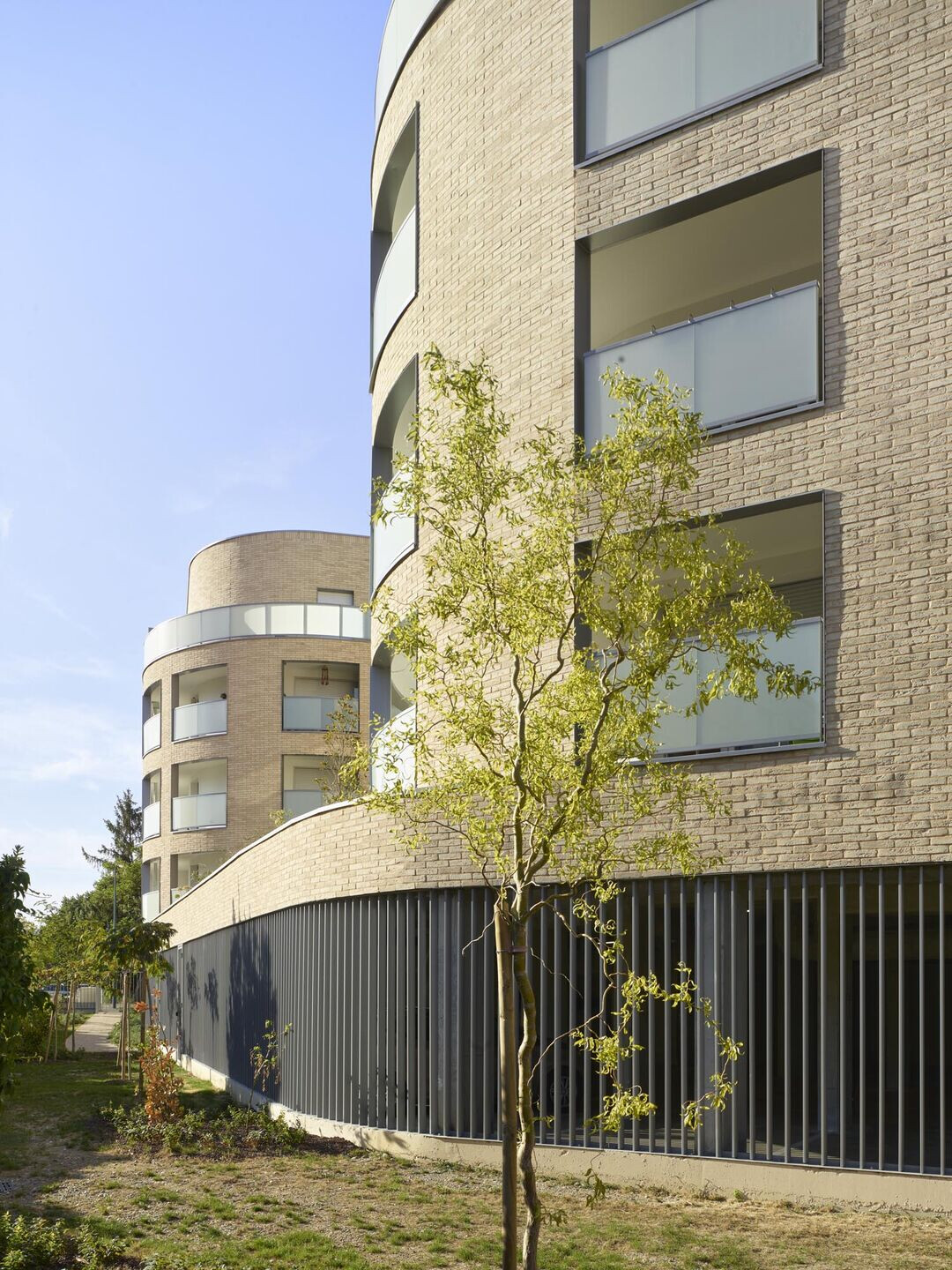 However, there is coherence thanks to the consistent rhythm of the facades and the proportions of the windows on both buildings. Overall harmony is achieved through the continuity of materials throughout the project. The brick cladding on all facades contrasts with a different, lighter material on the loggia backgrounds. In this way, we aim to convey that the brick-building envelope has been carved out in places to create outdoor spaces for the housing units. Only the shade varies from one building to another to emphasize the duality of architectural programs.