Art in the office
Art is an important part of our life and being with it makes us better people. In a postmodern office building from 1996 in the heart of Warsaw, wehave designed a completely new office space. We have preserved some postmodern style and materials like glassbricks, but the whole is new and stylish. The most challenging was the blueprint design - we have used the space to a maximum creating a nice communication flow at the same time - mixing open plan with closed meeting and working areas.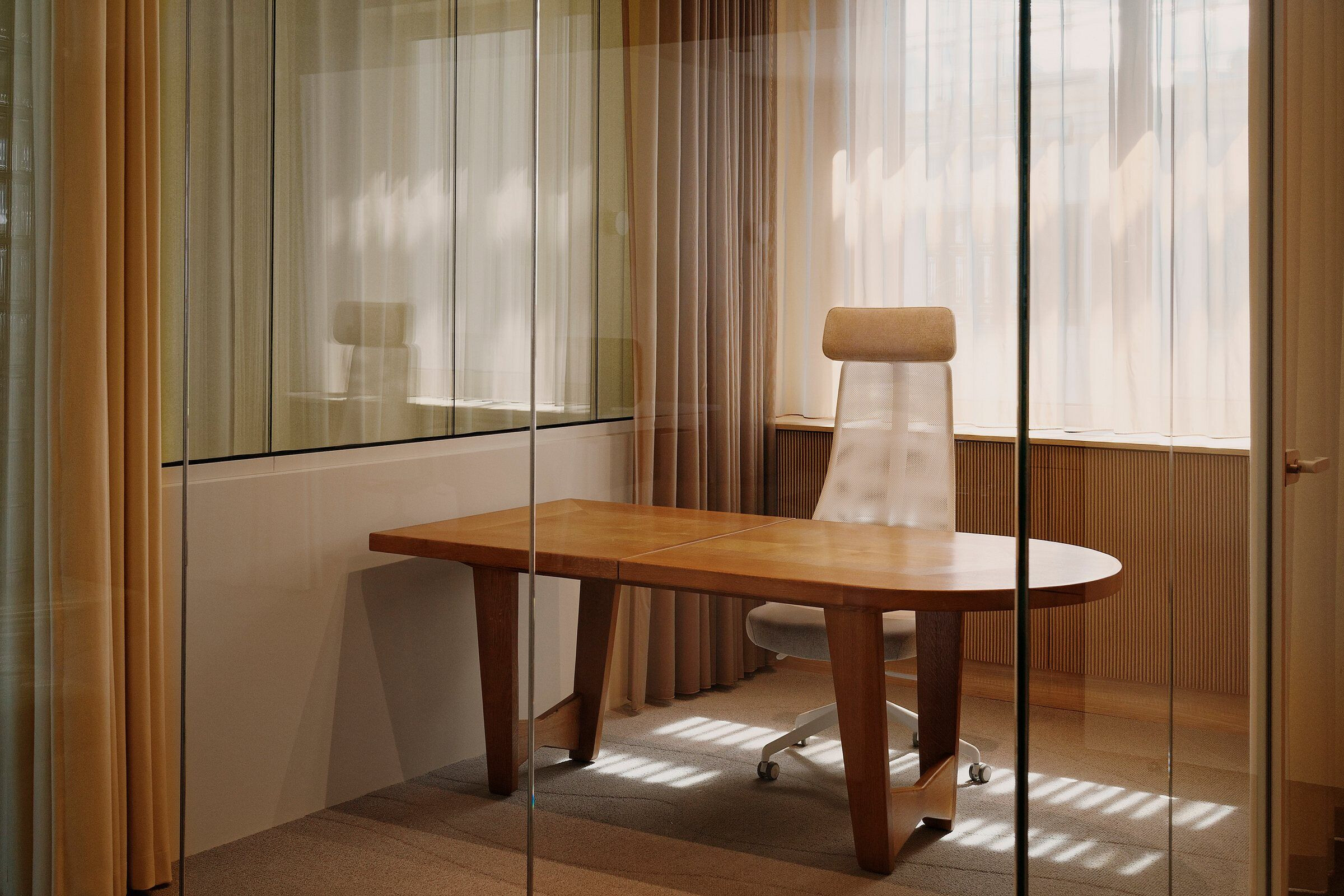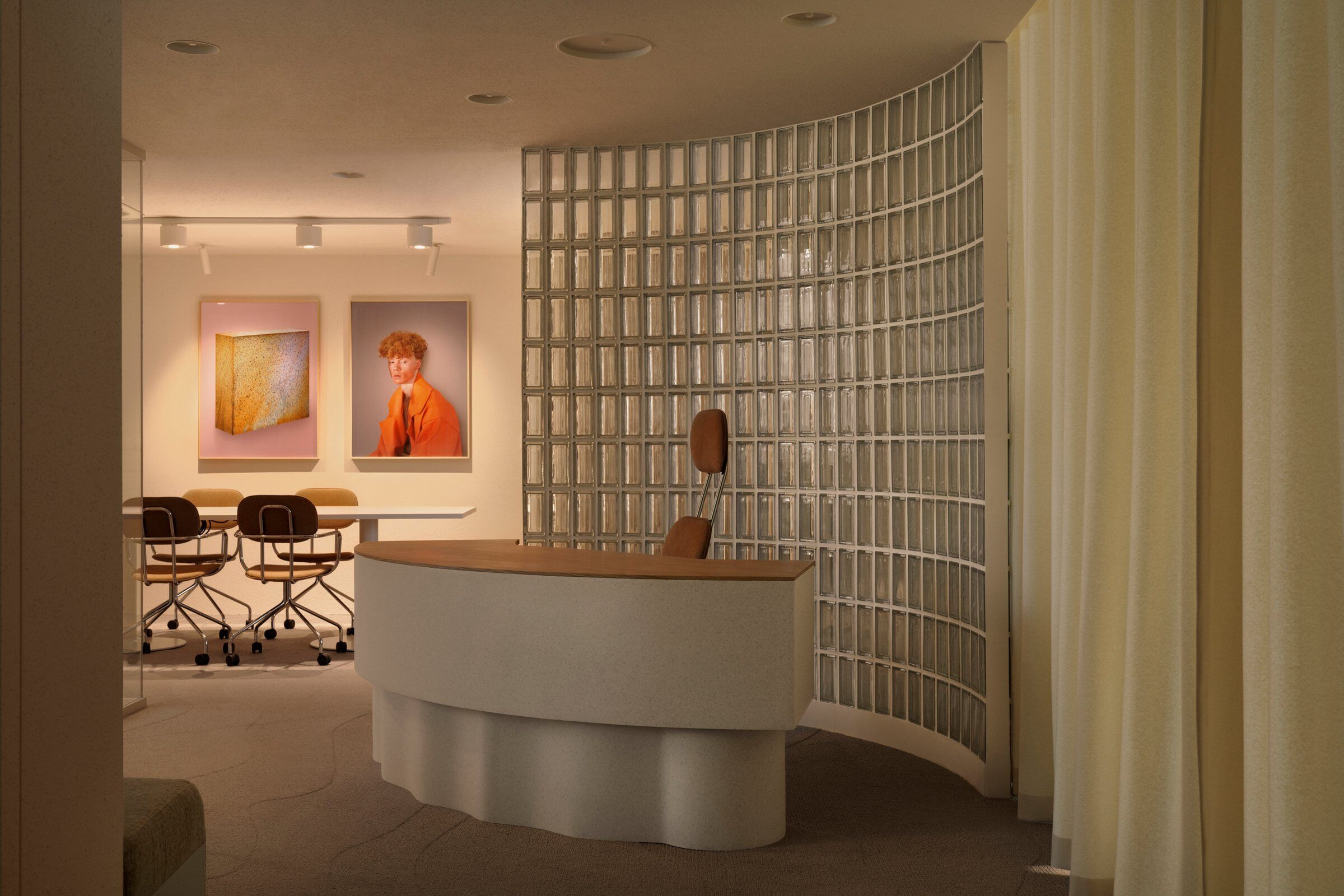 The whole space was created a bit like a gallery, on the walls we have beautiful artworks from Jacek Kołodziejski (project Freckles) - organic and structural - expressing the sensitivity of the owners - and their human approach- within their own big scale real estate projects. Materials that we have used are also reflecting a big sensitivity - sustainable ege carpets from the wave collection, recycled leather panels from buxkin and natural wool curtains are creating a certain warmth and cosines.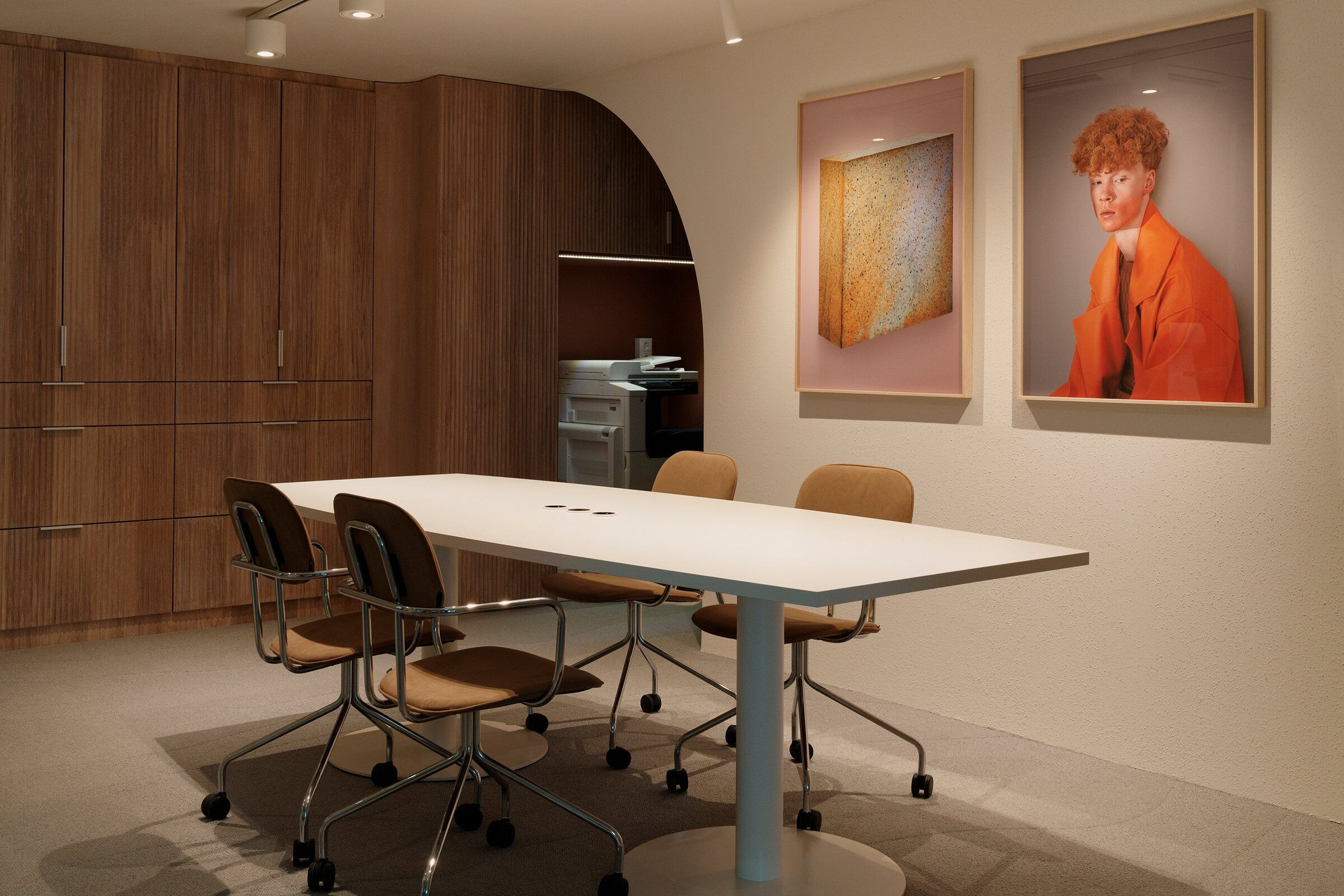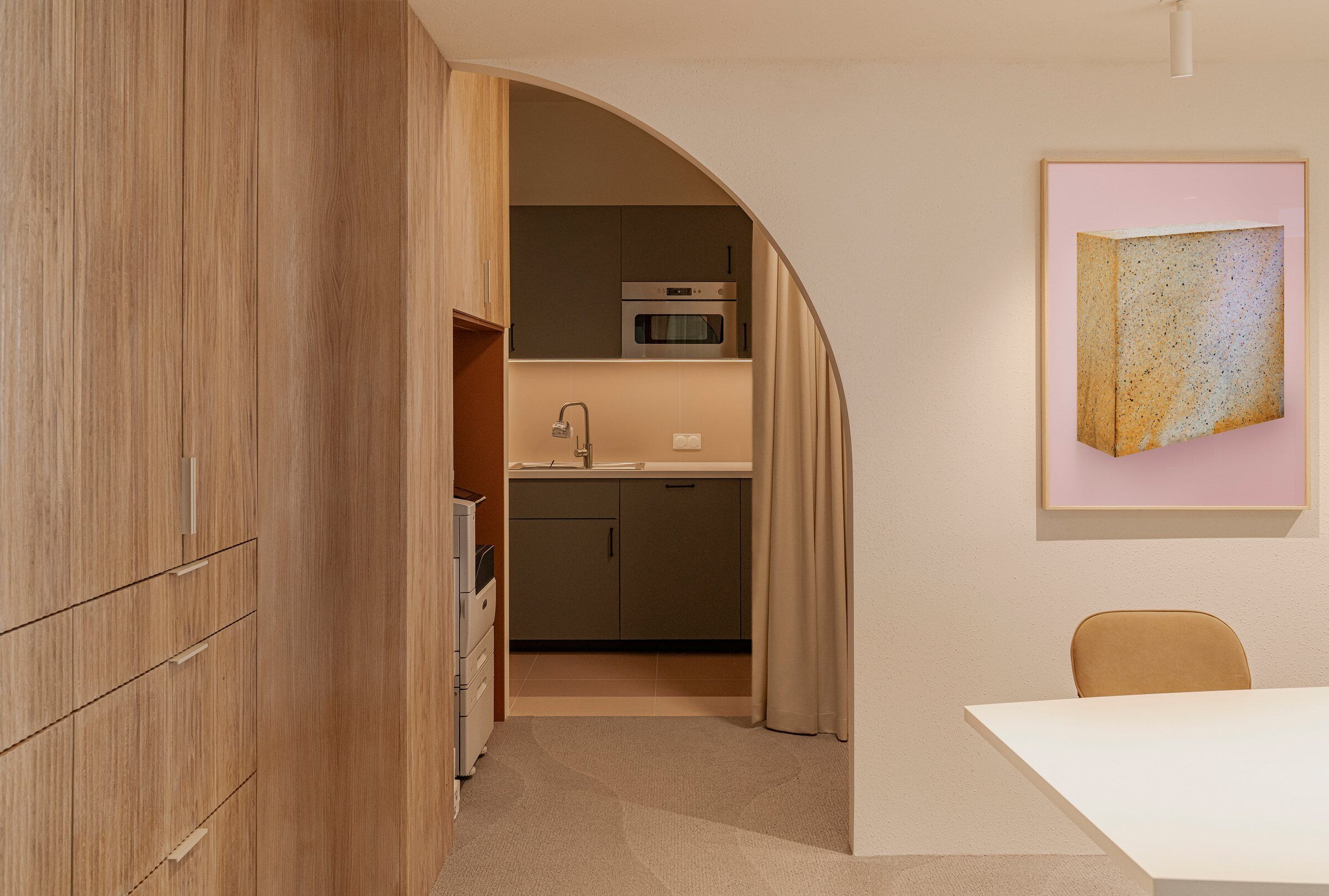 Furniture is a combination of new and old - Mdd desks, tables and chairs from Ikea and vintage elements like the original desk from Guillerme et Chambron- professionally restored. Minimalistic lights from Chors are also making the mood. We have created a space nice to be in, but also inspiring.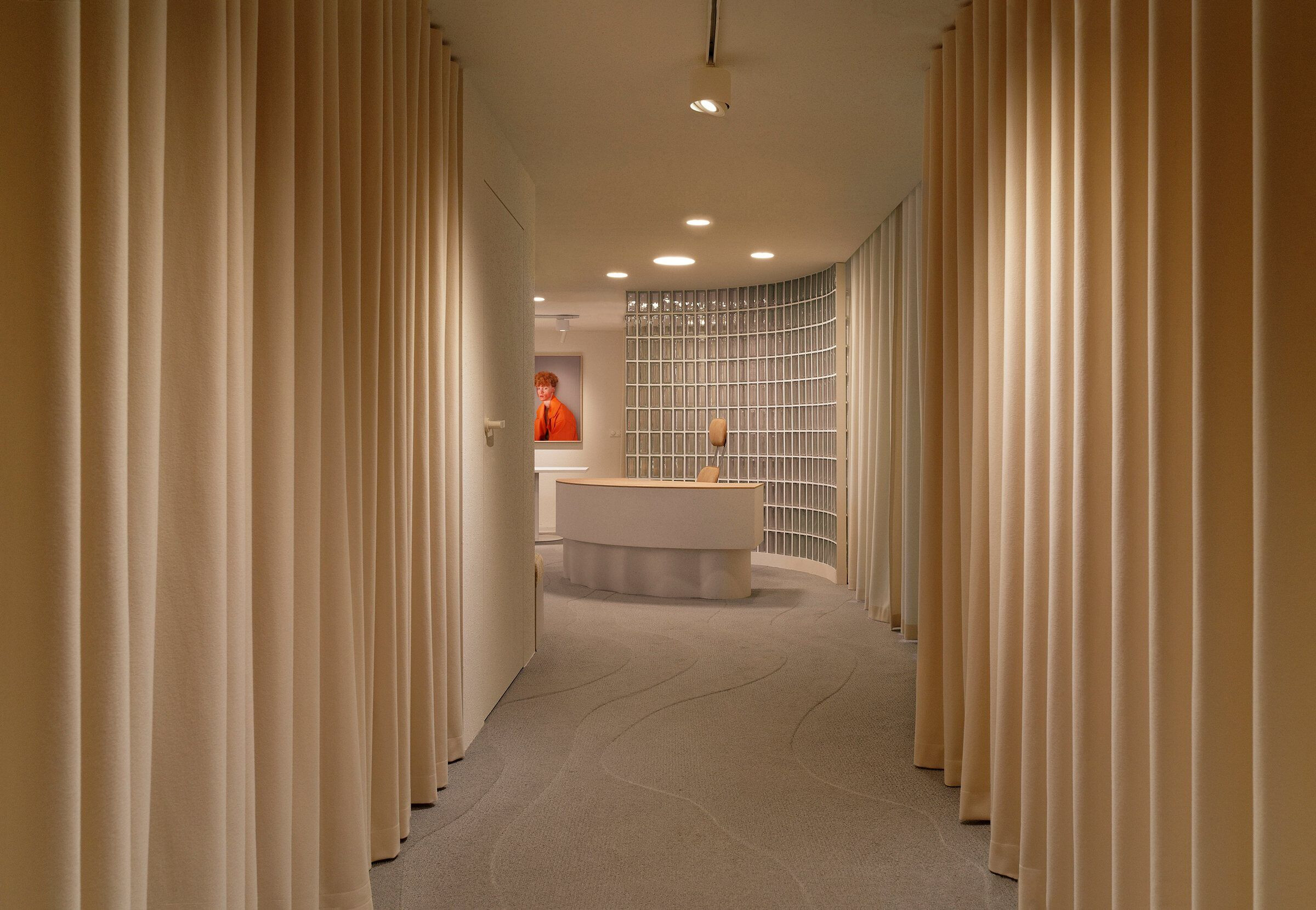 Team:
Interior design: Loskiewicz.Studio
Lead interior designer: Anna Łoskiewicz
Interior designers: Serena Mainardi, Mateusz Bubel
Designers: Krzysztof Benke, Bartosz Bykowski
Art works: Jacek Kołodziejski
Client: Syrena Real Estate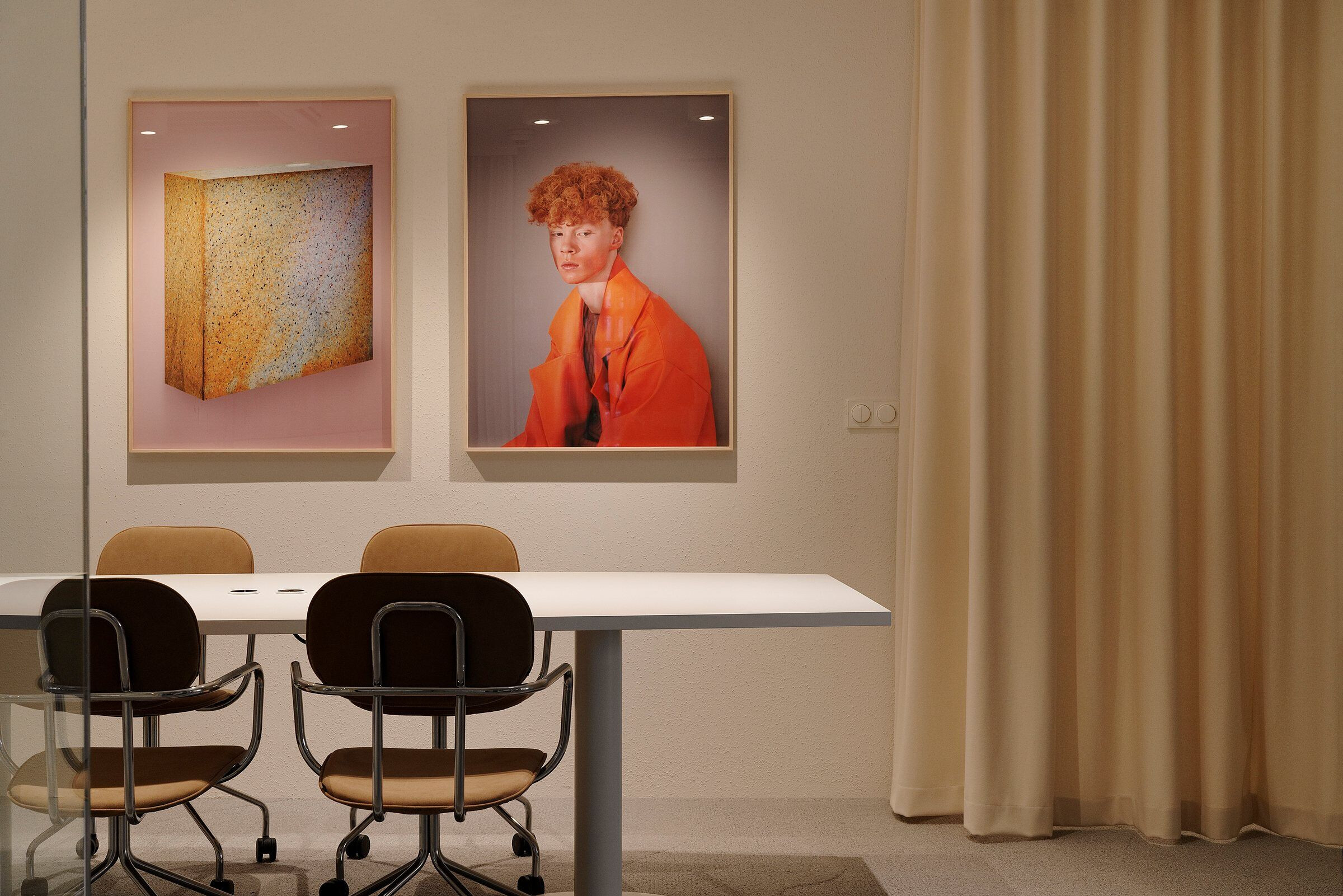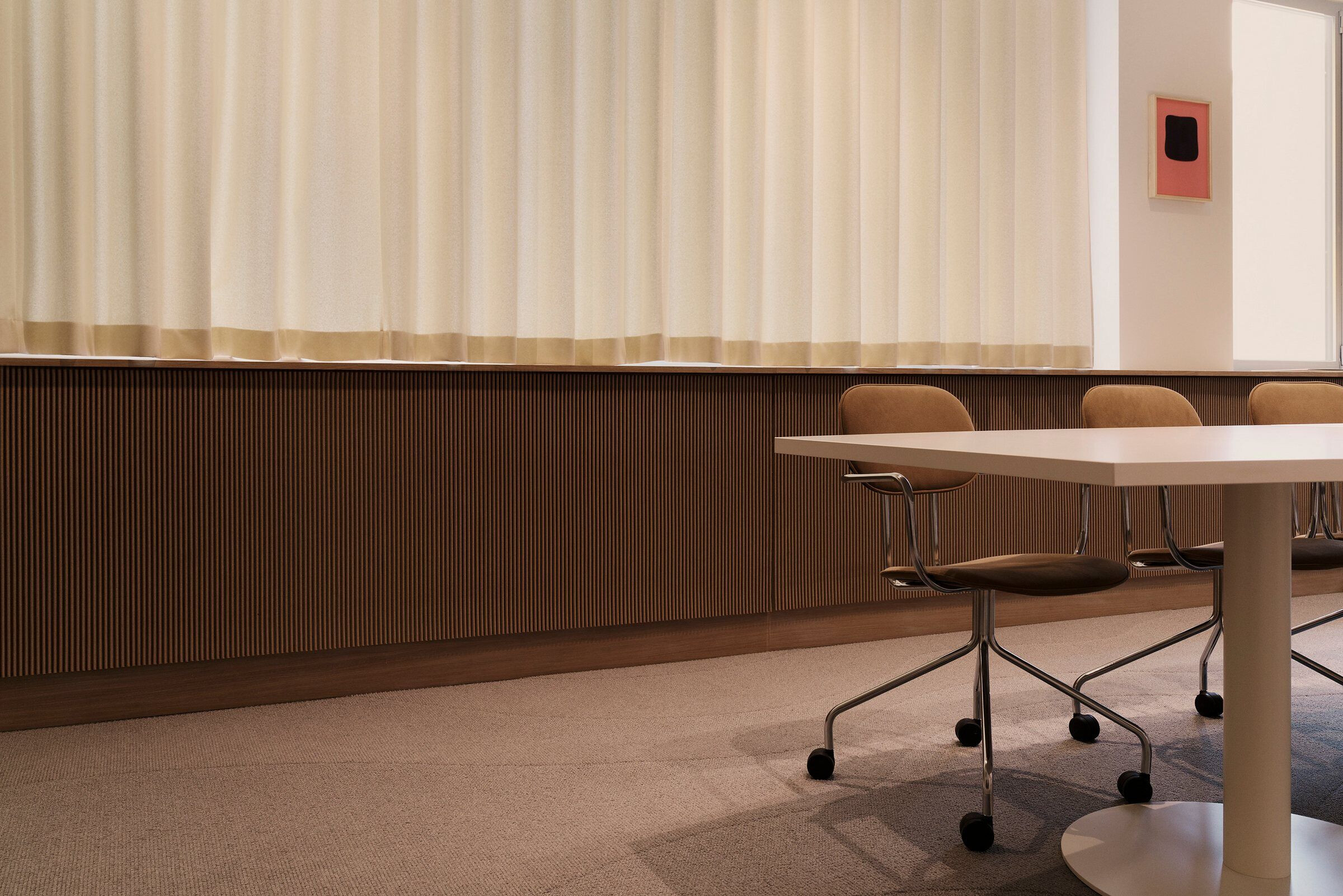 Material Used:
1. Facade cladding: Existing
2. Flooring: ege carpets, REFORM A NEW WAVE SAND LIGHT GREY
3. Doors: Reused from the building
4. Windows: Existing
5. Roofing: Existing
6. Interior lighting: chorse.pl
7. Interior furniture: Custom made build in storage and mdd.pl desk, tables and conference chairs New School also from MDD, working chairs from Ikea, kitchen from Ikea, glass bricks from Seves Glassblock, wall paint raufaza with wooden structure, buxkin recycled leather pannels.