1. What is the layout of the space?
A cozy 1490 SF has a tranquil front garden (patio), lounge seating, bar and high top tables to create separate seating areas and moments.
2. Where is the kitchen located and is it an open kitchen?
The Eastern has a small kitchen that is not an open kitchen layout.
3. How many square feet/seats?
1490 SF – 49 Seats
4. What are the color schemes?
A deep green, natural woods and red/orange pops.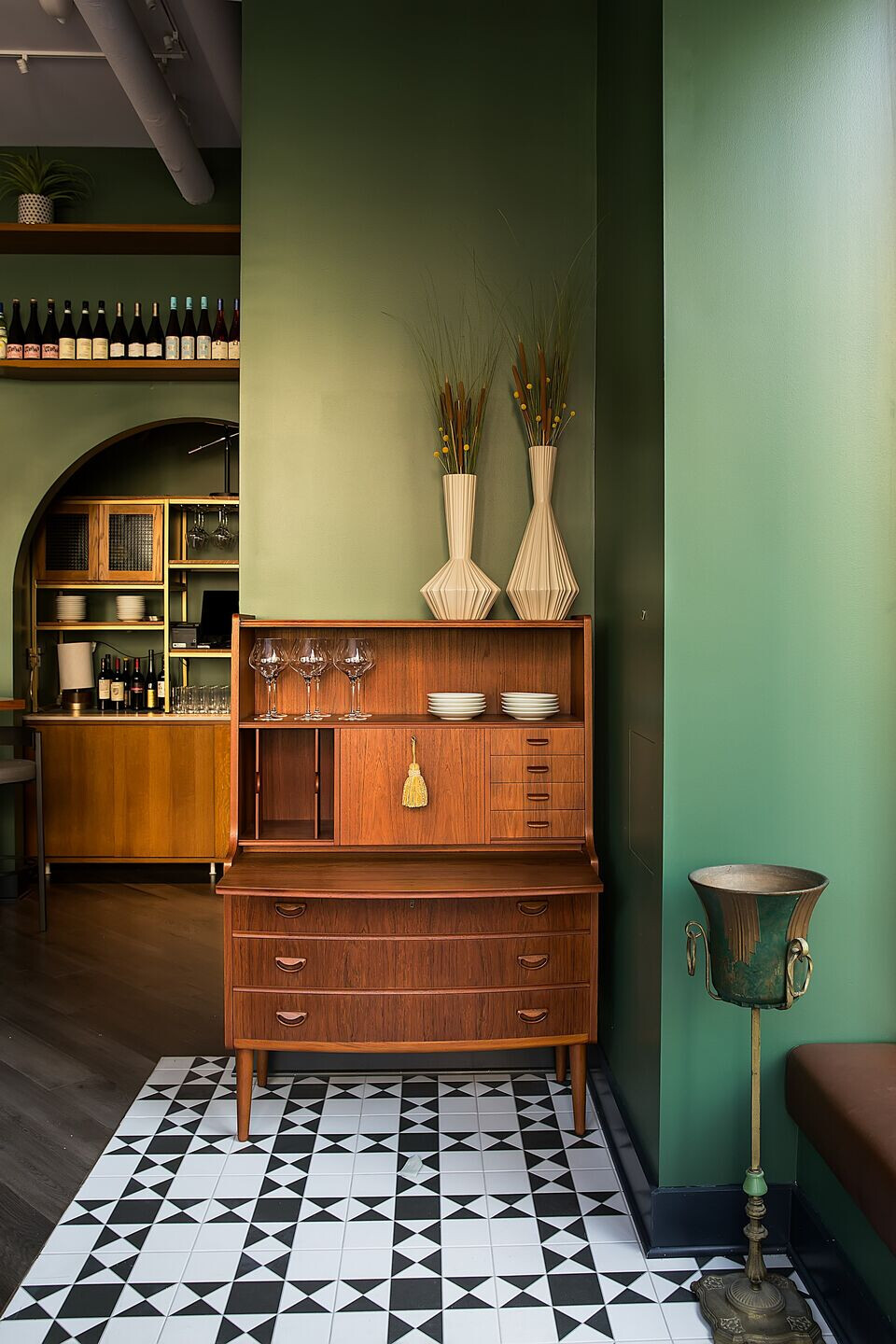 5. What are the floors/walls/ceilings like?
Hardwood grey floors with accent black and white tiles. Walls with wrap around shelving and large chandeliers throughout.
6. What are the furnishings like?
Mid century patterned upholstery, marble and wood table tops create an intimate feel.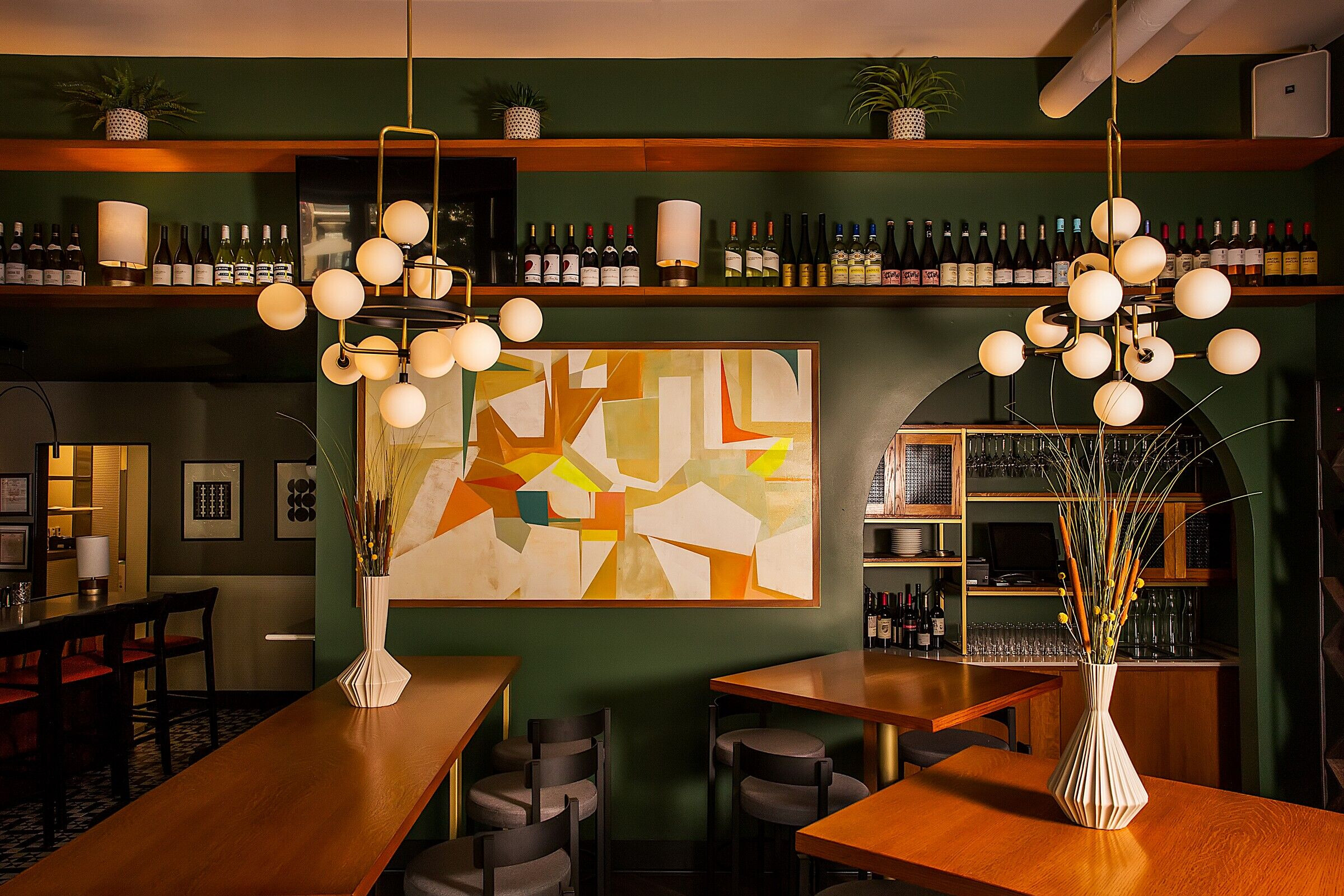 7. What is the lighting like?
Decorative chandeliers and large mid century mod fixtures over the bar placemaking.
8. Any artwork or custom pieces?
Two large custom art pieces by Martina Crivella.
9. Any other unique design details you can mention?
Bathrooms are a fun stop with the mod pop wallcovering!