Developed as a four-handed project by ATOMAA and Gian Paolo Venier Design, this Milanese apartment of 150sqm draws on the identity of the building where it is situated and reinterprets its early 20th century's atmospheres.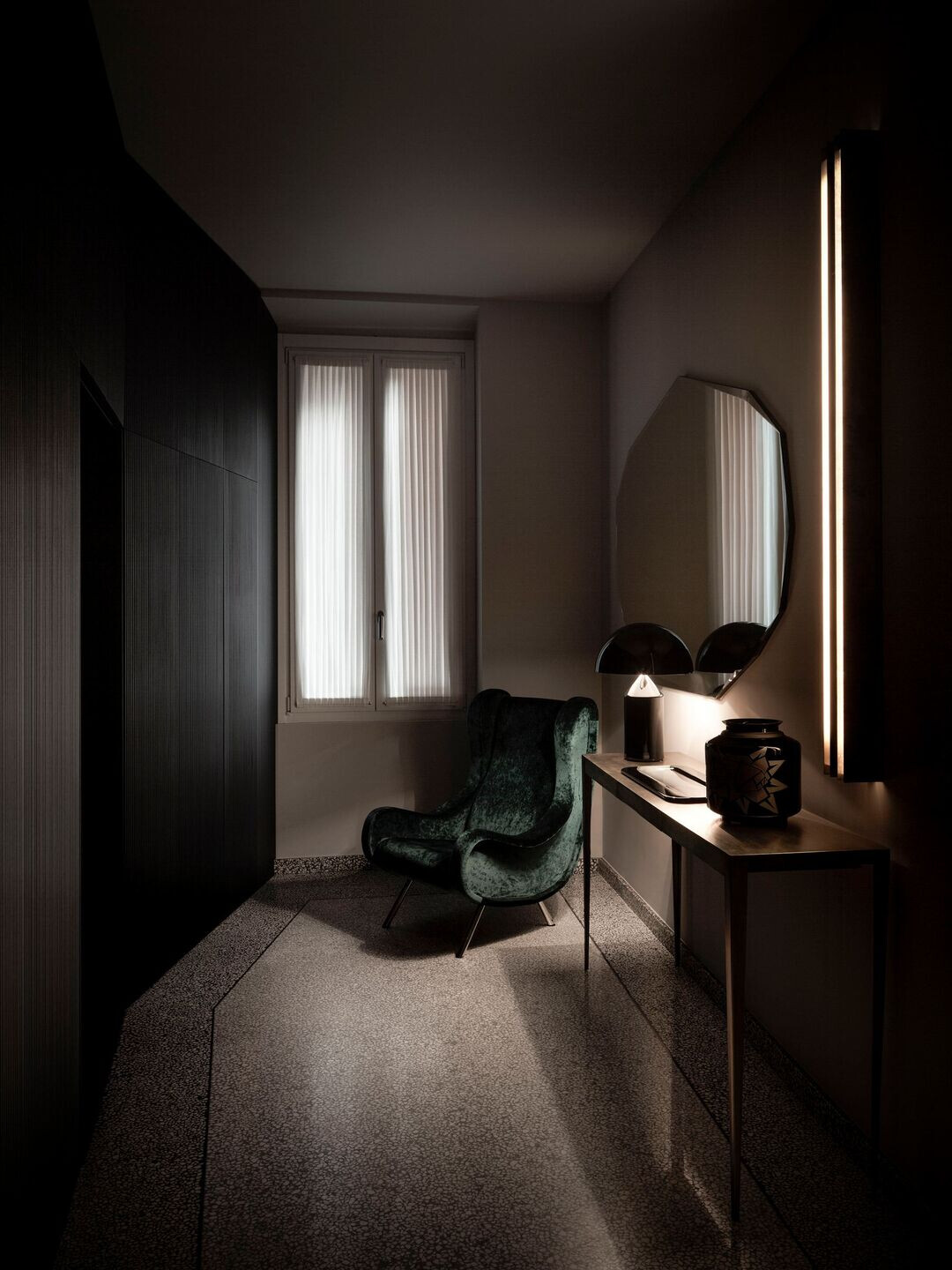 Fully tailored to the needs & tastes of the owner, a young professional, the intervention redefines the original layout - which counted 3 bedrooms, a small sitting room and a studio - and gives birth to a net distinction between the living and the sleeping areas.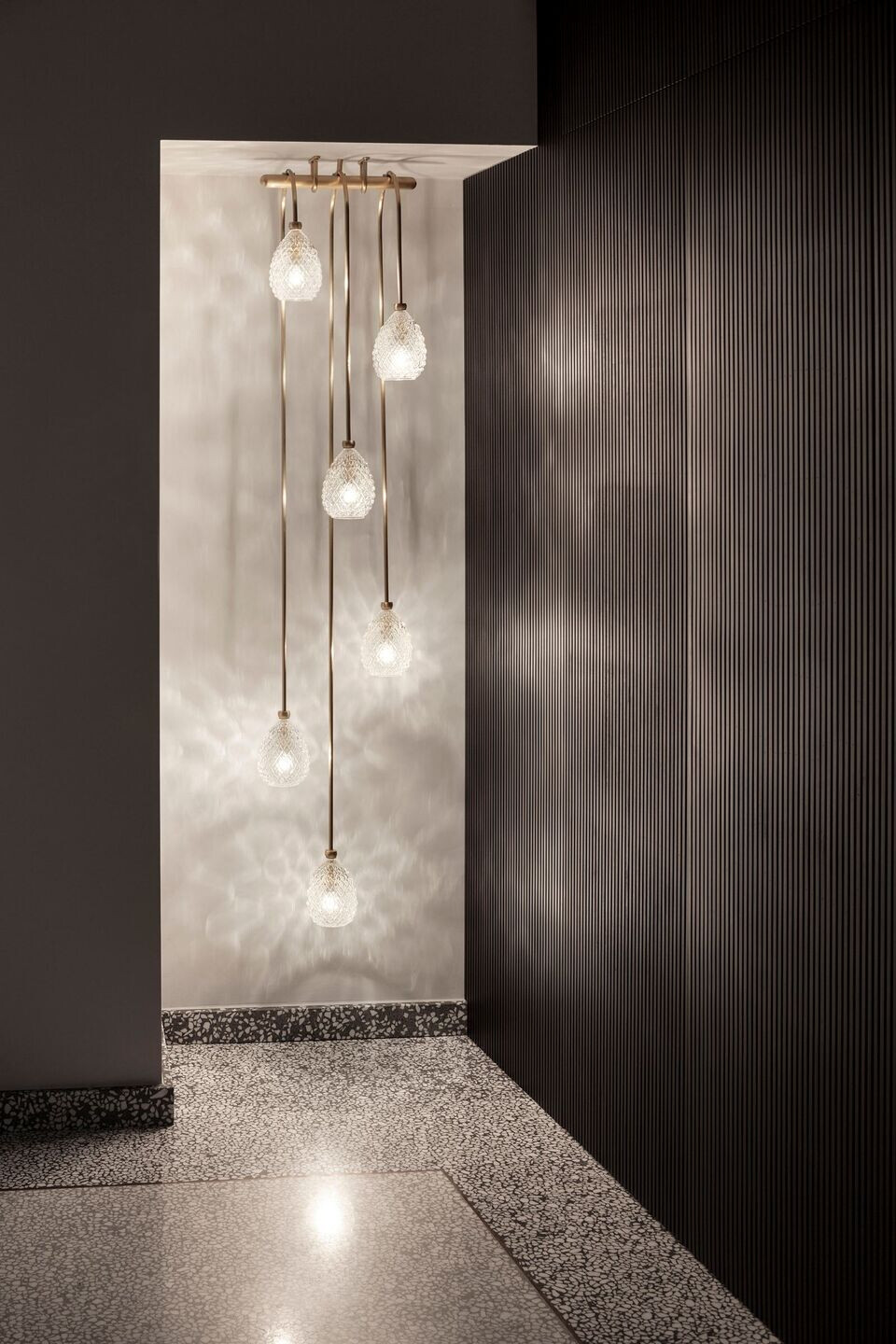 The new environments - a bedroom, a large lounge and a studio/guest room - benefit from the renovated arrangement to suit current lifestyles. Furthermore, thanks to an equipped anteroom, the bedroom assumes its true private dimension, enriched by an en-suite bathroom.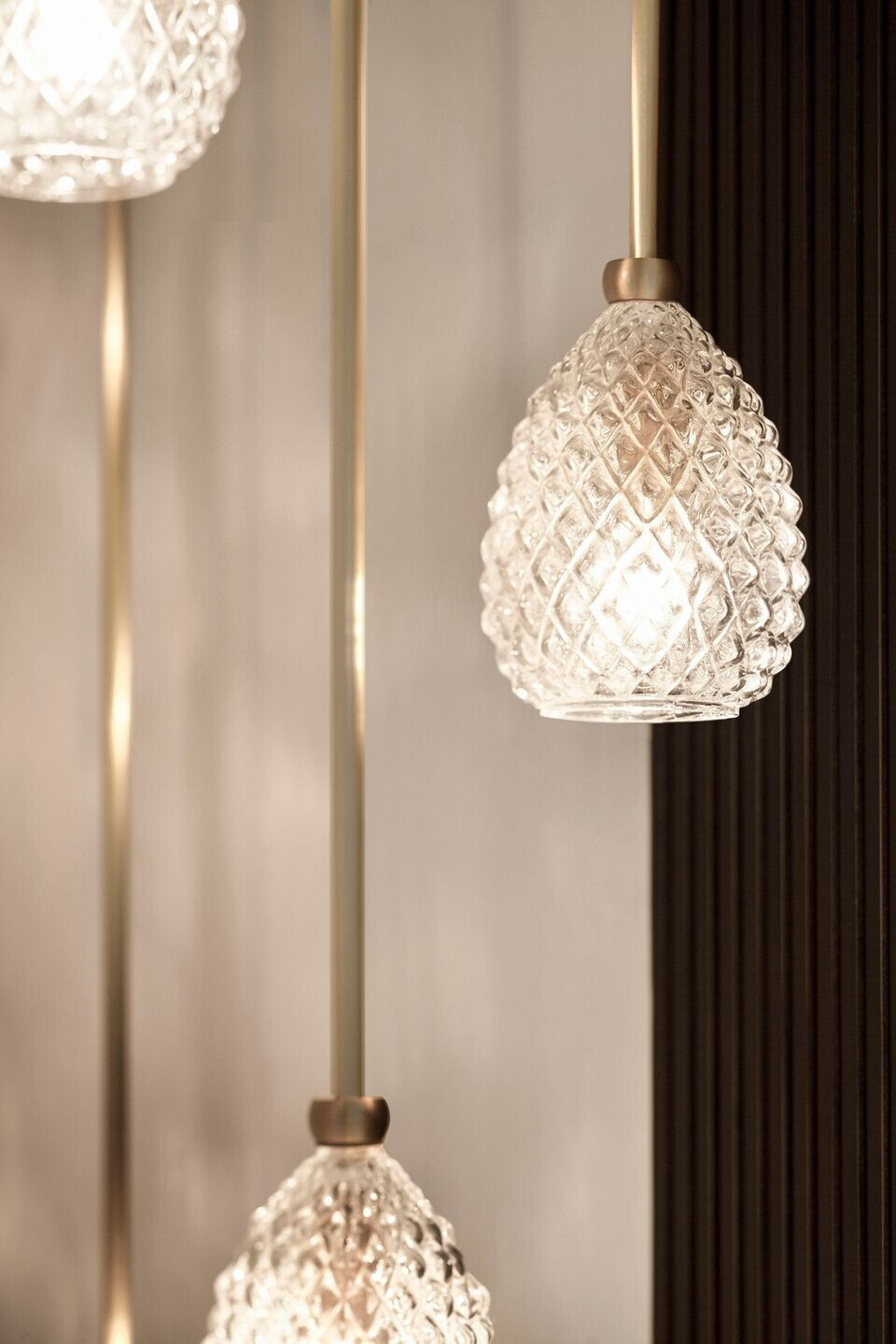 The recovery and restoration of vintage materials – such as the parquets of the living area - are accompanied by a meticulous research about coatings and joineries with a contemporary style, but yet in tune with the original character of the building.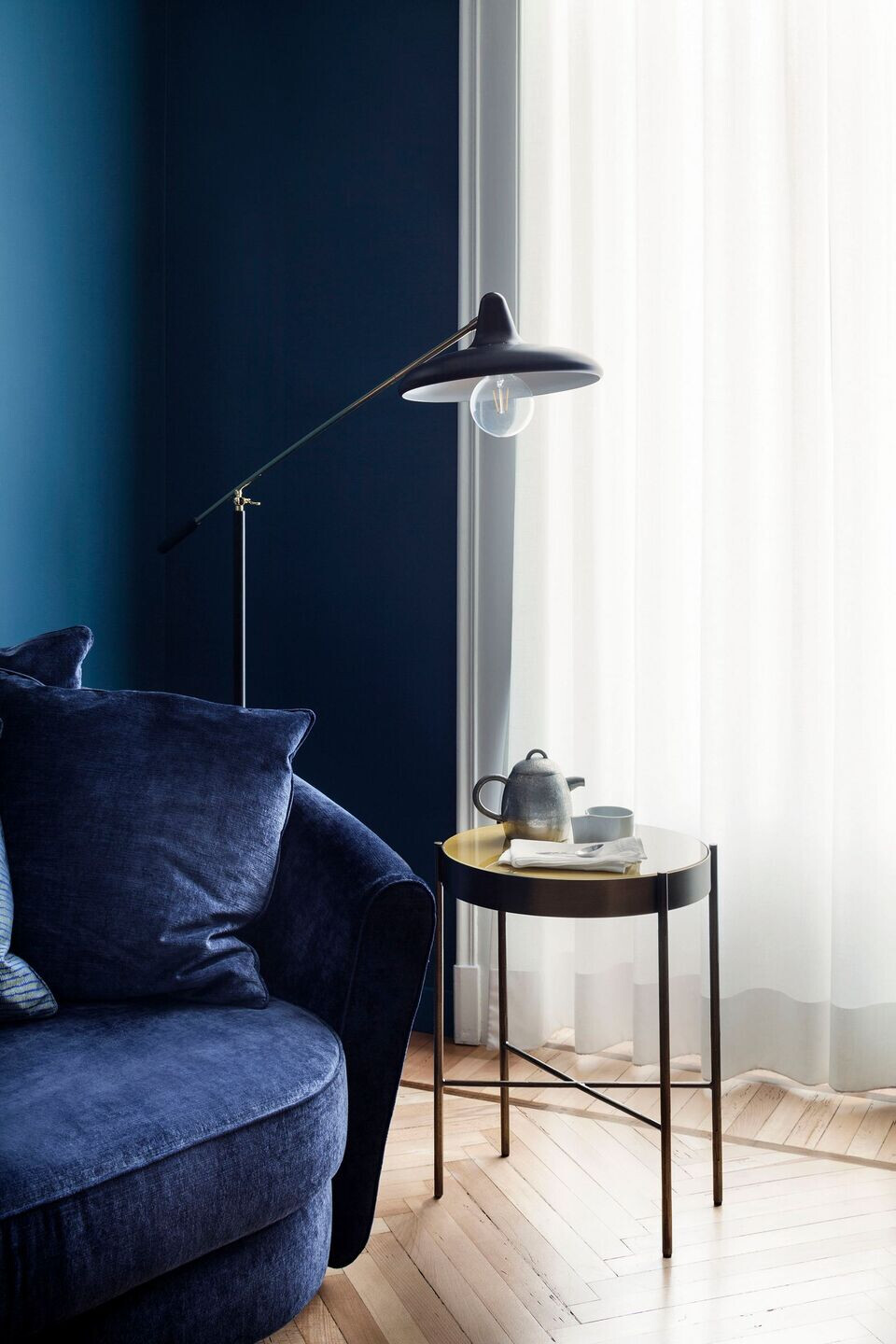 The floor - made of Terrazzo alla Veneziana - runs from the entrance to the kitchen and features brass inserts, which are also evoked in the furnishings and in the bathroom complements, becoming one of the aesthetical trait d'union of the apartment. The use of made to measure wall cabinets results in large hidden equipped volumes with decorated surfaces - vertical wooden slats - leaving the stage to more intimate furnishings and objects.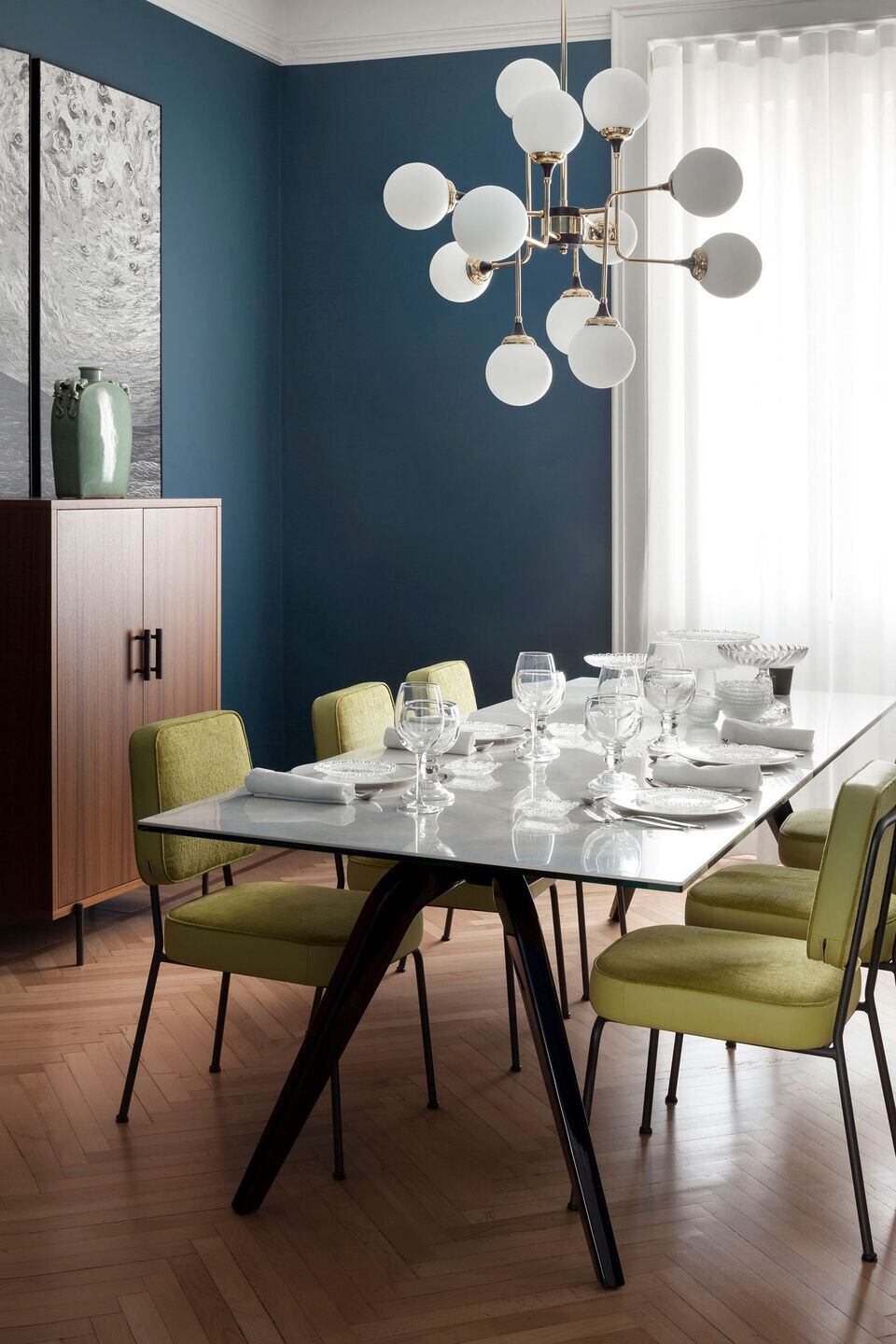 Inspired by the curious and cosmopolitan spirit that characterised the beginning of the twentieth century in Europe, the interior design presents a stratification of objects that span from Déco vases to chairs in Indonesian woven straw, to artisanal Italian and Chinese products, passing through vintage lamps from the 40s and rosewood sideboards and cabinets from the 60s. A cultural and temporal melting pot, enriched by precious fabrics and custom furniture and accessories.
For an interior of vintage charm, that does not renounce to a younger and more con-temporary attitude.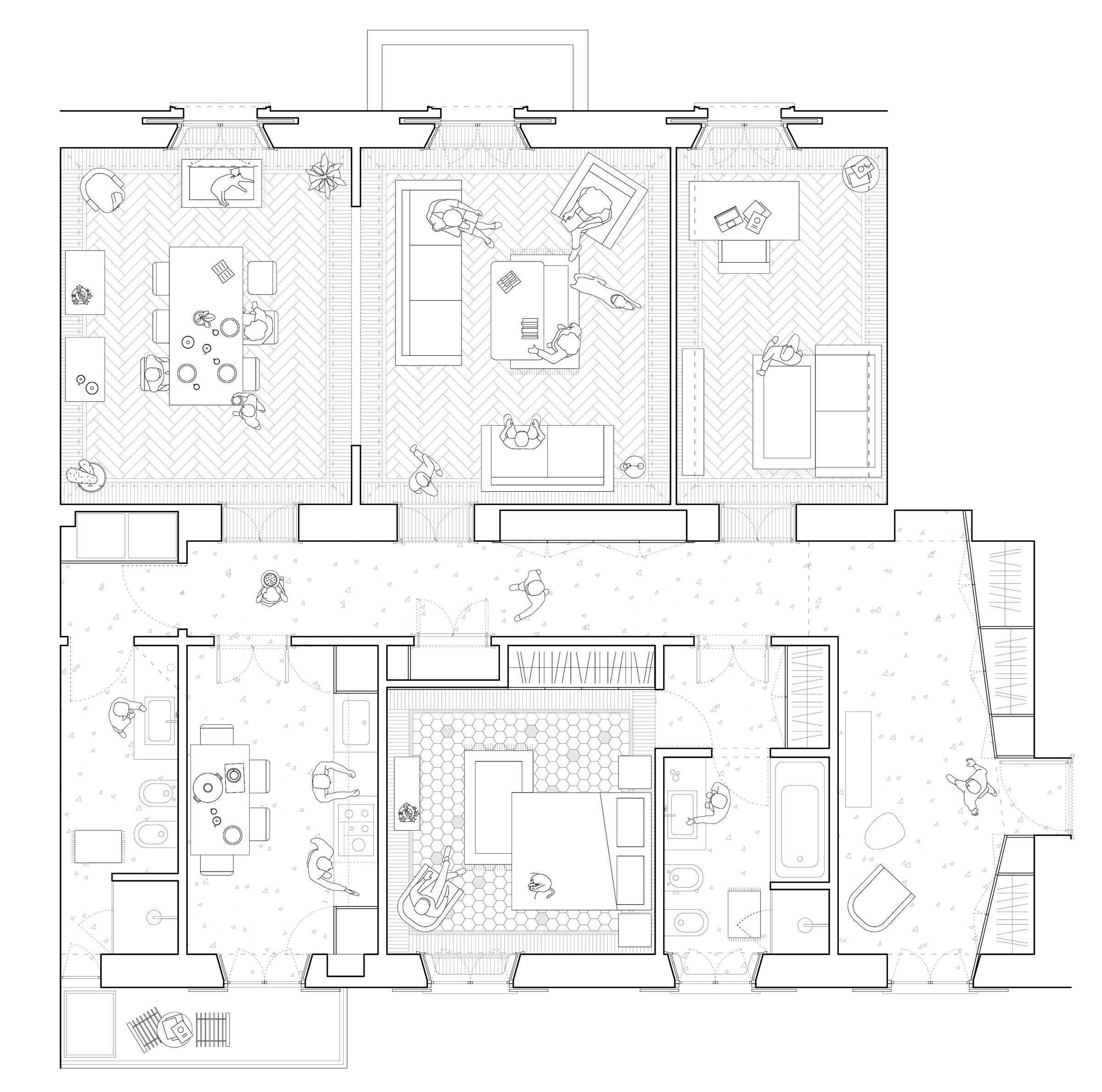 Material Used:
1. Furniture and Light Design: GPV Design
2. Light Consultant: David Scognamiglio
3. General contractor: EDILBM Group SRL
4. Terrazzo alla Veneziana: A&L Croci snc
5. Bathrooms: New Milestone Design
6. Air condition: ClimaB