Working space
Os mais recentes projetos, produtos e artigos exclusivos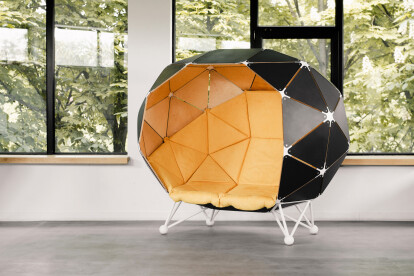 Produto • By MZPA • The Planet for Two
We are glad to announce our product - the meeting room "The Planet for Two". We would like to widespread the idea of using The Planet for Two in office spaces, as a place for communication. We made The Planet to manage open-plan of...
Mais
A property developer Golden Land contacted Onion when they were planning to build a new commercial mall, partially opened 24 hours a day, called Samyan Mitrtown on Rama IV Road next to Chulalongkorn University. Golden Land also wished to give somethi...
Mais
Projeto • By ARQBR Arquitetura e Urbanismo • Escritórios
O escritório se encontra em um edifício comercial, vizinho ao Eixo Monumental, nas proximidades do Memorial JK. De área reduzida, 35m², o espaço tem por principal objetivo abrigar a mesa de trabalho do propriet&aacute...
Mais
Projeto • By RIMA Arquitectura • Escritórios
Within an area of 500 sq m located in Santa Fe, México City, RIMA Arquitectura, made an interesting office complex centered on the functionality and aesthetics needs requested by the client. The color and finishes palette answers to t...
Mais
Projeto • By Estudio Frias Arquitectos • Escritórios
> CONCEPTAcamica is an online learning academy, dedicated to the training of technology and design professionals.The project is based on a flexible workspace, which functions during the morning as central offices and in the afternoon as an academy...
Mais
Projeto • By Viereck Architekten • Escritórios
The new headquarter of Viereck Architects Ltd. was recently realized using the [Box:09]. On a footprint of only 400m² the project demonstrates the opportunity to build on a site that would otherwise not be feasible.As the building is elevated, the gr...
Mais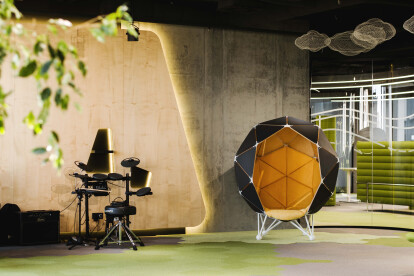 Produto • By MZPA • The Planet
The Planet from MZPA is a creative approach to the boundaries of your personal space, totally new level of comfort in the open spaces, offices, city parks, hotel halls, shopping centers, airports and golf clubs. It features a minimalist design...
Mais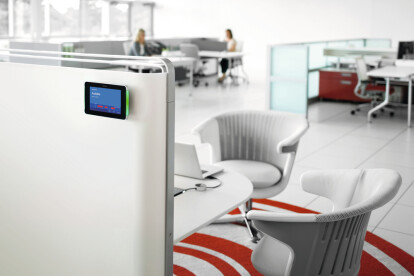 Produto • By Steelcase • RoomWizard II
RoomWizard is a web-based room scheduling system that solves the dilemma of connecting workers to meeting spaces.  40% of workers waste up to thirty minutes a day searching for space to collaborate. Until now.* RoomWizard works with a variety of...
Mais
Projeto • By Actiu • Universidades
The school was founded in 1863 and was first established in the av. Trudaine (Paris 9e), then Montparnasse in 1908, being expanded in 1954. The old building has undergone a rehabilitation between 2007 and 2011. The reconstruction includes the expansi...
Mais