Archello, o hub entre a indústria criativa e a indústria transformadora
Arquitetos e designers são os visionários por trás do ambiente construído, criando as cidades, edifícios e casas do mundo e determinando a maneira como vivemos, trabalhamos e nos movemos. Como tal, arquitetos e designers precisam conhecer as melhores soluções de produtos disponíveis para melhor realizar seu próximo projeto ou projeto.
A Archello está tornando o processo de encontrar, selecionar e conectar-se com fabricantes de produtos mais fácil, rápido e eficaz para profissionais de design. A Archello é o centro entre as indústrias criativas e de produção, conectando as duas no ecossistema mais abrangente, interconectado e tecnologicamente avançado. Saiba mais sobre o Archello para for Architects ou para for Manufacturers
Nossa missão
O objetivo de Archello é oferecer uma plataforma para uma melhor colaboração profissional, levando a um melhor design, melhores edifícios e um mundo melhor para viver, trabalhar e se divertir.
Acreditado por empresas líderes da indústria em Arquitetura e Design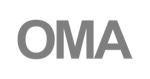 Fatos e Imagens
800,000+
Conexões da marca
to Projects
160,000+
Marcas
incluindo 99% das
principais empresas do mundo
2,500,000+
Imagens arquitetônicas
1,000,000+
Conexões do produto
to Projects
Somos uma equipe distribuída
Temos escritórios e equipes no mundo todo.
Archello HQ

Amsterdam, The Netherlands

Office

Mexico City, Mexico

Support Team

Sydney, Australia

Remote Team

Paris, France

Remote Team

São Paulo, Brazil
Junte-se a nossa equipe
Se você está procurando um verdadeiro desafio e aventura, junte-se a nós nesta jornada. Vamos ajudar os arquitetos a construir um mundo melhor.