Aluminum side table
An overview of projects, products and exclusive articles about aluminum side table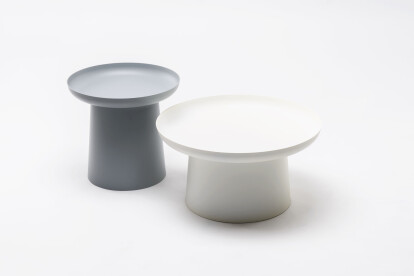 Product • By De Vorm • Musette Side Tables
The distinctive shape of Musette was inspired by oriental tables used during tea ceremonies. This elegant piece of furniture is composed of a conical base and a generous circular tray. Musette table comes in two variations - the higher coffee table and the lower side table. They can be used independently or as a duo. Simple and functional, Musette will become a humble eye-catcher in any setting.
More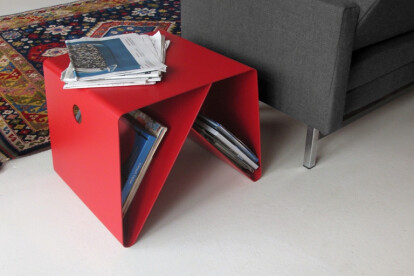 Product • By Neil David • BT4 Small Table
In and of itself, an aluminum sheet is very flexible. Angled bending transforms a flexible aluminum sheet into a rigid construction. The triangular feet also function as storage shelves. Useful for bedsides, living rooms, waiting and lounge area. The finish is a powder coat matte fine texture.
More