Ceiling suspended lamp
An overview of projects, products and exclusive articles about ceiling suspended lamp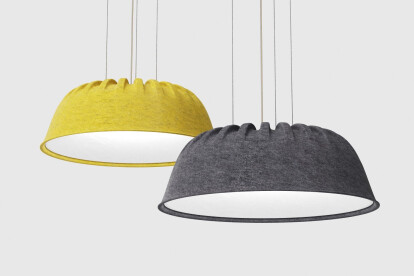 Product • By De Vorm • Fost PET Felt Acoustic Lamp
With its generous dome shape and graphic expression, Fost lamp offers a combined solution for acoustics and illumination. The PET Felt lampshade has a soft texture and a bold ribbed pattern on the outside, while the inner surface features a soft white fabric. Enveloping the LED module, the fabric gently disperses the light down, granting an inviting sensation of privacy and calmness to everyone under the lamp.
More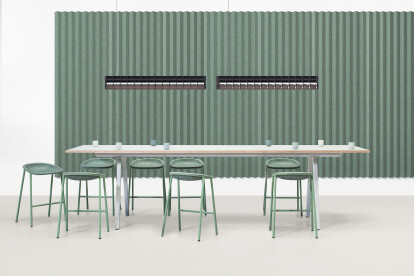 Product • By ReFelt • Radial PET Felt Pendant Lamp
Radial offers a universal lighting solution for commercial interiors. You can choose preferred colours, combine several lamps together and play with their positioning to create a custom lighting installation. The design of the Radial lamp was inspired by 3D puzzles from our youth. All elements are cut from a PET felt panel and puzzled into a unique shape.
More