Ceramic facade systems
The latest projects, products and exclusive articles
Project • By FAQ arquitectura • Shops
This work has consisted of completely rehabilitating a building in the center of Seville to turn it into a building of tourist apartments and shops. The building was the historic headquarters of Almacenes Arias, traditional weaving shop of the capita...
More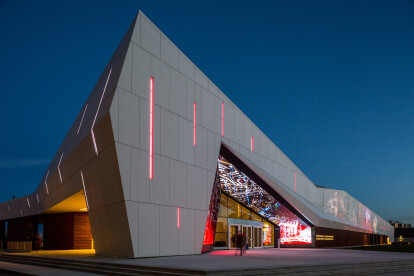 Product • By Elemex • Ceramitex®
Strong. Beautiful. Lasting.Introducing Ceramitex®. A facade system that simply outperforms. Our large format sintered ceramic facades are lightweight yet durable enough to defy graffiti, scratches, weather, and the test of time. The system is fabrica...
More