Handicraft
An overview of projects, products and exclusive articles about handicraft
Project • By flamingo architects • Exhibition Centres
Client brief Client for this project is Dileep industries a renowned industry in the field of handicraft. Mr. Dileep Baid wanted a place which can showcase the roots of the company ideology and beliefs, and form a pleasant working stay for the employee and visitors. He wants natural light to penetrate every section of the office block. He aims for a building block to look like a resort. His desire to build a place of joy as the name comes Aanandalaya which he dedicated to his father Mr. Anand Baid. concept Aanandayla is a co-operate head-quarter for Dileep industries at Jaipur, Rajasthan The concept was to build an environment which indicates or showcase of the company ideology and beliefs tightly sheltered by the material hones...
More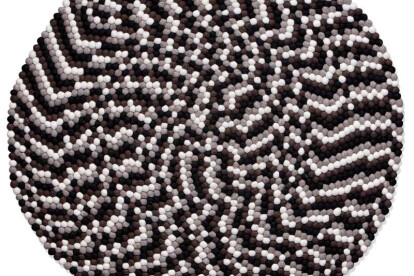 Product • By betterfelt.com • Ball Carpet
A very durable round carpet made from a lot of small felted woolen balls in different colours. The Carpet is 120 cm in diameter and 12 - 15 mm thick.
More