Tubular Steel
An overview of projects, products and exclusive articles about Tubular Steel
Project • By ss67architetti | Lucia Barna | Roberto Castellani • Offices
KME group's new hall in Florence is a representative environment, suitable for welcoming visitors and customers in a space which is both functional and comfortable for business meetings. The initial regular volume was deconstructed to expand the perception of space and amplify its expressive and practical capacity. A skilful play of volumes and light contrasts the orthogonality of the environment: elliptical volumes described by numerous vertical elements in polished copper intersect at different heights. The curvilinear shapes, the rhythmic repetition of the vertical elements, the different heights, all combine to expand the perception of space, making it multiform, in constant evolution, enveloping and creating an intimate, yet ope...
More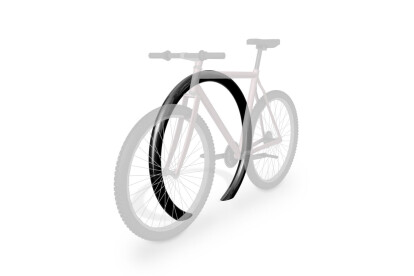 Product • By VICTOR STANLEY • BRHS-101
Circular horseshoe bike rack constructed of 2.375 in (60 mm) OD tubular steel pipe. CAPACITY2 bikes. STANDARDAll fabricated metal components are steel shotblasted, etched, phosphatized, preheated and electrostatically powder-coated with TGIC polyester powder coatings. OPTIONPowder coat over galvanized finish. Surface mount. In-ground mount.
More