Publish your projects to the global A&D community.
Présentez votre portfolio
Show your projects in Archello's popular Project Guide
Créer une présentation inspirante avec des photos, des dessins et des vidéos du projet
Get featured on Archello's homepage, Social channels and newsletters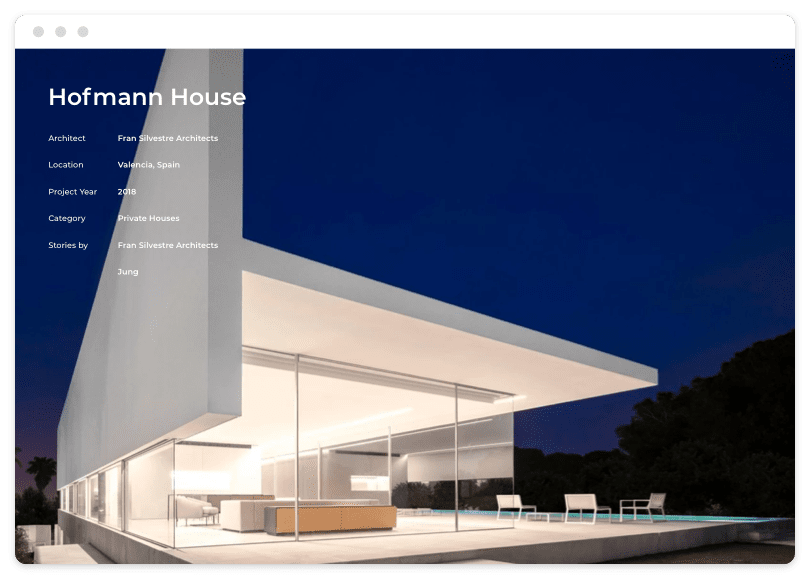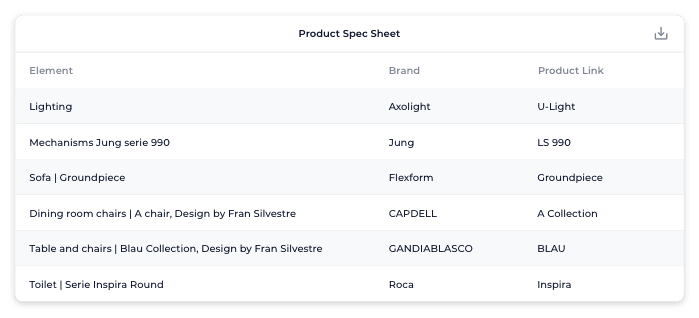 " Archello.com is the fastest growing community for architecture, over 36,000 firms use Archello to share their work. "
Partager des connaissances spécifiques
Partager les connaissances techniques avec d'autres et tirer des enseignements des choix faits par d'autres architectes
Projects with spec sheets will have a higher visibility and will more likely be published on Archello's homepage and social media channels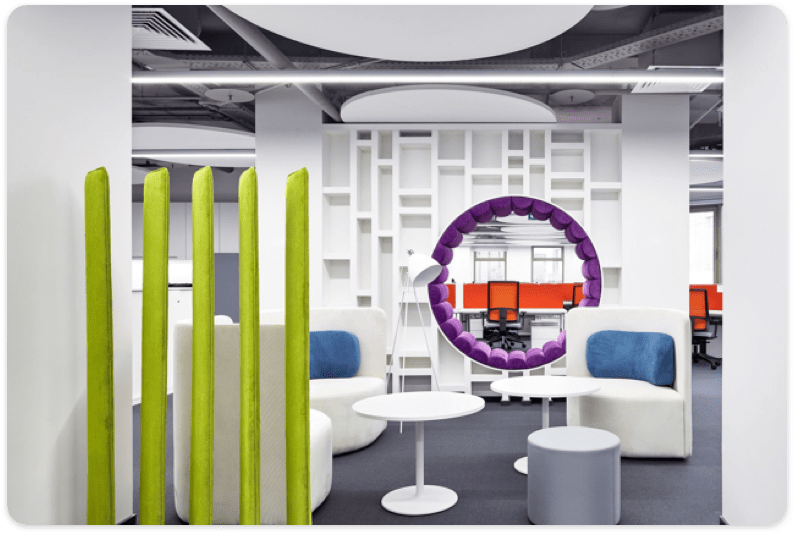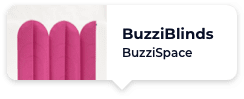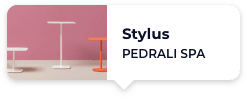 Port House by Zaha Hadid Architects
"Projects with product spec sheets will reach a larger audience, and have a greater chance of being featured on all our channels"
Construire une communauté
Invitez les membres de votre équipe sur la page de votre entreprise
Montrez avec qui vous avez travaillé : associez les marques impliquées à vos projets
Faites-vous des adeptes, tenez la communauté des architectes au courant en publiant vos derniers travaux
Découvrir en temps réel l'aperçu des marques et leurs interactions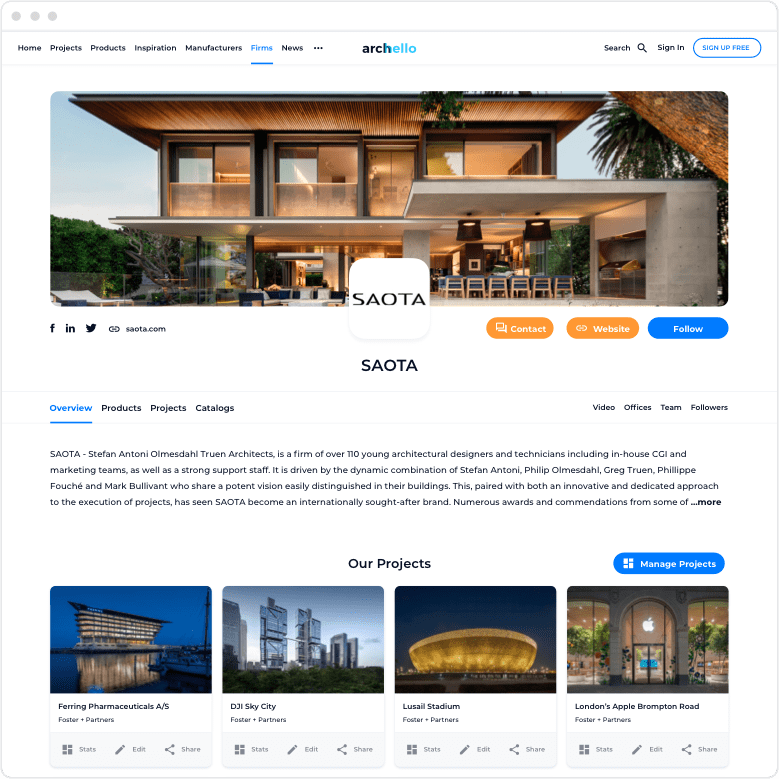 "Some of our firms have over 10,000 industry followers and receive on average 10 new followers per day"
Trouvez des produits pour votre prochain projet
Voyez quels produits sont utilisés par les architectes dans leurs projets. Découvrez des milliers de fiches techniques de produits liées à des projets
Use Archello's Product Selector to find the best products for your next project and connect directly with the manufacturer
Conservez les produits dans votre collection pour une utilisation ultérieure
Suivez les fabricants pour vous tenir au courant des nouveaux produits
Téléchargez des brochures de produits, des fichiers BIM, trouvez des listes de référence d'autres architectes qui ont travaillé avec le fabricant.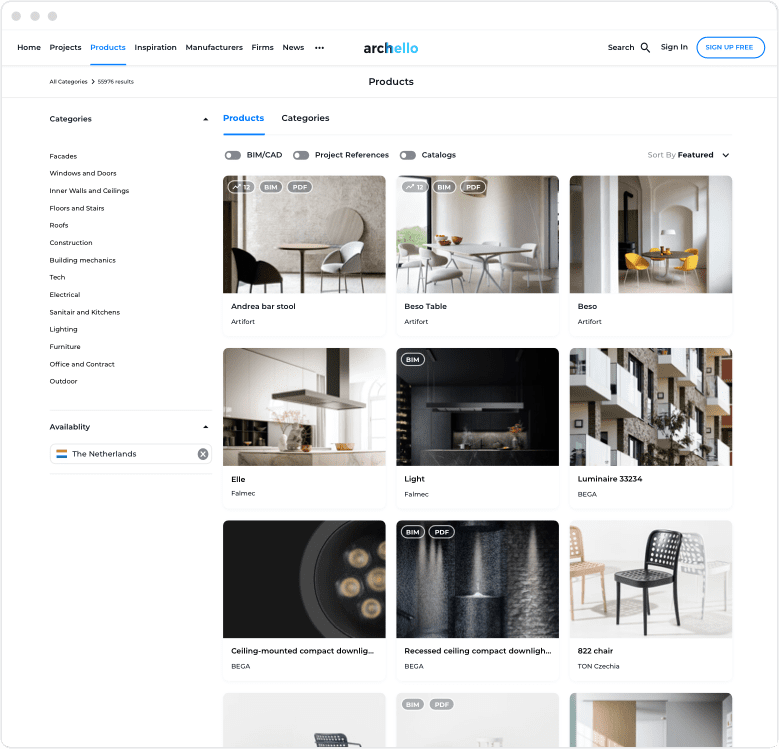 "Archello is built from the ground up to connect architects with manufacturers."
La confiance des entreprises leaders du secteur de l'architecture et du design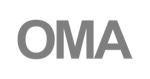 "Use Archello to showcase your portfolio to the global architecture and design community"
Archello for Architects
Publiez vos projets et présentez votre travail à la communauté mondiale de l'architecture et du design.
Free
Publier un nombre illimité de projets
Firm portfolio page
Construire une communauté d'adeptes
Connectez les membres de votre équipe
Ajouter un contenu multilingue
L'analyse de Perspectives
Curate your own collections
Suivez vos marques préférées
Trouvez des produits pour vos prochains projets
Télécharger les brochures de produits et les fichiers Bim
Se connecter directement avec les fabricants
Chance to get promoted on Archello's Social media Channels, Homepage and Newsletter
Find Out More
Établir des relations et obtenir des devis

Archello pour les fabricants

Nous renforçons l'engagement des fabricants dans l'architecture

En savoir plus