ATELIER SO GREEN: solutions for all requirements! Our aim: Design products that cater to each need Our requirement: Products of the very highest quality Because a standard product isn't always what you're looking for, ATELIER SO GREEN studies, sizes and produces your planters, furniture and architectural lighting integration accessories for Indoor & Outdoor layouts alike. Working directly with the designer, we provide professional customers (architects, landscapers, decorators, planners, property developers, local authorities, the hospitality industry, lighting designers and fitters for example) – as well as households who would like to keep managing their own project – with the very best guidance when it comes to defining their products. In line with specific needs, our workshops can come up with solutions that are tailored to suit any and all requirements! Each project begins with an attentive assessment of the needs to determine how relevant the request is in light of the services our company can offer. Drawing on long-standing experience, technical know-how and expert handling of our French-made products in our Touraine-based workshops, we craft high-quality products to order in keeping with tight schedules as required by our professional clientele. 3 brands underpin our expertise. Ever since it was first set up back in 1984, the family-run limited liability company "Création Jean Claude Joly sarl" has been committed to studying and manufacturing urban fixtures to meet specific needs. The company has been developing technical lighting integration solutions since 1991 under the original brand CJCJ, thanks to its multi-skilled technical know-how encompassing fibre-cement processing, sheet metal work and the concrete and mirror trades among others. In 2007, the company designed the IMAGE'IN range for gardens, patios and balconies, etc. Sleek, clean-lined fibre-cement planters for indoor or outdoor use. This has now become our main line of business today, expanding over the years particularly to include outdoor furniture to go with our plant tubs (benches, storage boxes, Salon lounge range, etc.). Last but not least, to cater to needs where fibre cement is no longer the best solution, we have come up with an additional sheet metal range: STEELAB. Together with our local partner, we jointly oversee the manufacture of sheet metal planters and furniture for urban fixtures, large-scale projects calling for high production capacities, or to address weight or volume restrictions. What all this means is that, today, ATELIER SO GREEN harnesses all of these different materials and strands of expertise to provide solutions for all requirements.
ATELIER SO GREEN Product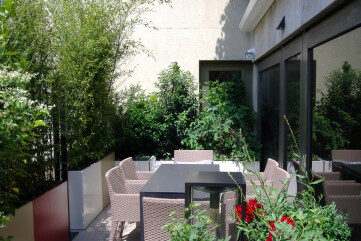 Other Outdoor Products
Member Promotion
STRATA Beam Table
Landscape Forms
STRATA Beam, a member of the STRATA family of products, creates distinctive gathering and resting places in natural and urban settings. Meldstone&trad...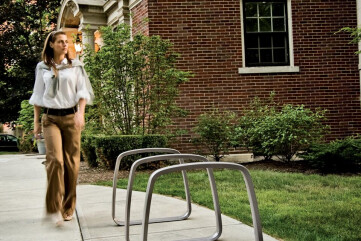 Ride Bike Rack
Landscape Forms
When Landscape Forms set out to develop the first comprehensive and integrated collection of site elements for the streetscape and transit core, it pa...
Projects with Products from ATELIER SO GREEN
Inspiration in Outdoor
Member Promotion

Vangelis Paterakis Photographer

Carlo Baroni

Simon Kennedy

Image Courtesy Vondom

Image Courtesy Vondom

Image Courtesy Vondom

Image Courtesy Vondom

Image Courtesy Vondom
HQ
ATELIER SO GREEN Sainte-Maure-de-Touraine
CJCJ Sarl, Sainte-Maure-de-Touraine, France
Is this your brand and would you like to remove content from other manufacturers on your brand page?
Contact Archello