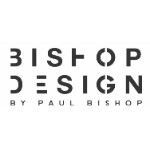 Bishop Design By Paul Bishop
Bishop Design By Paul Bishop
Bishop Design by Paul Bishop is an international multi-award winning interior design firm based in Dubai, with an expansion to Miami underway for 2020. Founded by Paul Bishop in 2004, our talented team of professionals have created ground-breaking interiors across the region and on a global scale. An excellent portfolio of Commercial, Hospitality, Retail and Residential projects have been secured through recommendation, referral and repeat business – a true endorsement of the company's abilities. The success is mainly owed to the dedication and personal touch that we apply to each and every project executed.
Bishop Design by Paul Bishop has received over ninety awards both regionally and Internationally including Interior Design Firm of the Year at the Design Middle East Awards in 2019 and the highly-desirable accolade of Interior Designer of the Year collected by our Owner & Founder Paul Bishop at the esteemed Commercial Interior Design Awards in 2018. Each of these achievements are a testament to the company's devotion in shaping the regions landscape with remarkable destinations.
Our design philosophy at Bishop Design is rooted in creating cutting-edge interiors, all the whilst exceeding Client expectations and enhancing consumer experiences across the globe. Along with our subdivision Rogue by Bishop Design we are now able to satisfy all creative desires inclusive of interior design, architecture, brand ideation, food and beverage consultancy, photography and videography services.
Bishop Design By Paul Bishop Offices