For three generations, BLANCO has quietly and passionately elevated the standards for luxury sinks, faucets and decorative accessories. Proud of its European heritage and award-winning German engineering, BLANCO is steadfastly committed to their tradition of high quality, innovative design and unsurpassed service since 1925. Dedicated to quality without compromise, every sink is closely inspected many times before it receives the BLANCO name. A remarkable history of firsts emphasizes BLANCO's zeal for innovation including the first stainless steel sink to achieve a 10mm radius –STEELART® – the first to market colored hard composite sinks – and BLANCO's pioneering MicroEdge™ technology with its virtual flushmount edge. BLANCO has a long tradition of environmental stewardship and their production facilities operate to strict DIN EN ISO 14001 environmental performance standards. BLANCO is the brand of choice in the luxury sink and faucet category for its unparalleled quality and an inspirational breadth of design possibilities. From the precision craftsmanship and artistic creativity of its STEELART brand to the stunning durability of its ground breaking SILGRANIT® collection, BLANCO has proven that the sink is far more than a mere functional element in the kitchen. Since 1994, BLANCO has been a member of the Caux Round Table (CRT), an international network of principled business leaders and companies working to promote a moral capitalism.
BLANCO Product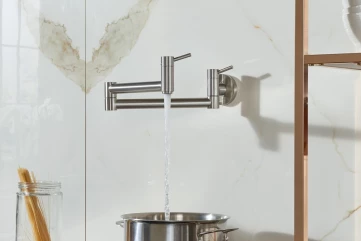 Other Bathrooms and Kitchens Products
Member Promotion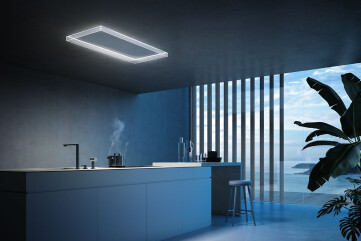 Our Products are Used in Projects by
Projects with Products from BLANCO
Inspiration in Bathrooms and Kitchens
Member Promotion

a|w|sobott atelier für werbefotografie – ph. judith wolterman

Patrick Bingham-Hall

Ulrich Stockhaus


© Janis Nicolay Photography

© Janis Nicolay Photography


Brad Dickson
HQ
BLANCO 08048
110 Mt Holly Bypass, 08048, United States
BLANCO CANADA
100 Corporation Drive, BRAMPTON, Canada
Bathrooms and Kitchens Brands
Is this your brand and would you like to remove content from other manufacturers on your brand page?
Contact Archello