Aloys F. Dornbracht GmbH & Co. KG, with headquarters in Iserlohn, is a globally active family-run manufacturer of high-quality fittings and accessories for bathrooms and kitchens. Highly-qualified employees and the most modern production technologies guarantee the highest manufacturing quality. With 'Culturing Life' as its brand claim, the Company broadens its foundations of competence in the areas of design and water: technological progress in terms of connectivity and convenience, and prevention in terms of health and well-being, increasingly characterise the brand orientation and product developments of the future. This is how Dornbracht is forever designing – cultivating – life anew. The long-running cultural commitment through its Culture Projects provides Dornbracht with an ongoing source of fresh inspirations while advancing innovation and technology leadership in the bathroom and kitchen habitats.
Dornbracht Product
No products added yet.
Other Bathrooms and Kitchens Products
Member Promotion
Pedestal basin
Sukabumi Stone Mexico
Handcrafted oval basin carved from a single piece of natural river stone sourced from Indonesia, making it inherently unique. The exterior has a natur...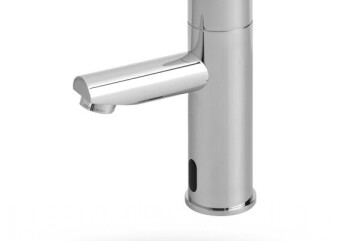 Trendy BRE
Stern Engineering Ltd.
Electronic lavatory faucet operated by IR sensor. Series includes options for cold or premixed water as well as hot and cold water, long spout, tall...
Our Products are Used in Projects by
Projects with Products from Dornbracht
Inspiration in Bathrooms and Kitchens
Member Promotion

Patrick Bingham-Hall

Ulrich Stockhaus


© Janis Nicolay Photography

© Janis Nicolay Photography


Brad Dickson

Brad Dickson
HQ
Dornbracht Iserlohn
Köbbingser Mühle 6, Iserlohn, Germany
Dornbracht Nederland
Rivium Boulevard 21, CAPELLE AAN DEN IJSSEL, Netherlands
Dornbracht
Via Morimondo 2/5, MILAN, Italy
Bathrooms and Kitchens Brands
Is this your brand and would you like to remove content from other manufacturers on your brand page?
Contact Archello